SETP News
JB Brown (F) Named NTPS President
Details

Created: 13 August 2021

13 August 2021

Last Updated: 13 August 2021

13 August 2021

Hits: 723

723
National Test Pilot School (NTPS) Mojave, CA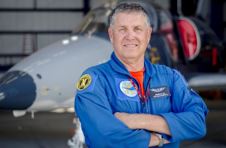 On behalf of the Board of Trustees, NTPS President & CEO, Dr. Allen L. (AL) Peterson is pleased to announce that Mr. James E. (JB) Brown III has been selected as the next NTPS President effective 3 September 2021. As President, Mr. Brown will be responsible for ensuring NTPS meets all facets of its Mission and Strategic Goals.
JB joined NTPS in 2016 after retiring from Lockheed Martin where he served in a numerous flight test positions in the F-117 and F-22 programs including Chief Test Pilot. While at NTPS, he served in a variety of management positons including Vice President, COO, CFO, Head of Training, and Chief FW Test Pilot Instructor. JB also spent a few thousand hours passing on flight test knowledge test to students both in the classroom and in the air.
JB is a Fellow and Past President of the Society of Experimental Test Pilots, a Fellow in the Royal Aeronautical Society, and a member of Daedalians. He has a BS in Civil Engineering from VMI, a MS in Management from Troy State University, and is a graduate of USAF Test Pilot School class 86A.
Mr. Luca Campello will replace Brown as NTPS COO. Dr. Peterson will continue as the NTPS Chief Executive Officer focusing on Strategic Initiatives across the NTPS enterprise.
Fellows Class of 2021
Details

Created: 23 June 2021

23 June 2021

Last Updated: 23 June 2021

23 June 2021

Hits: 983

983
The Society of Experimental Test Pilots is pleased to announce the Fellows Class of 2021.
The Fellows' presentation will be held during the 65th Annual Symposium at the Banquet on Saturday, 30 October at the Disneyland Hotel.
More information on the Annual Symposium can be found HERE. We hope you can join us!
Fellows Class of 2021
Stephen Barter
Thomas Carr
David Culbertson
Thomas Huff
James Manly
Yoshiteru Miwa
Thomas Porteous
Dieter Schweizer
Steve Stowe
Sergey Tresviatsky
Richard Truly
NTPS 40th Anniversary!
Details

Created: 03 May 2021

03 May 2021

Last Updated: 03 May 2021

03 May 2021

Hits: 1159

1159
The National Test Pilot School (NTPS) is proud to announce our 40th Anniversary!! 29 April 2021 marked 40 years of NTPS providing flight test training to Test Pilots & FTEs from over 40 countries around the world. We recently unveiled our 40th Anniversary Painting called "Changing of the Guard" which depicts the EC-145 taking the lead in helicopter flight test training from the UH-1 as they fly over NTPS and other school aircraft (Prints are available). There has been tremendous change in these past 40 years and NTPS has continued to adapt, innovate, and lead in the modernization of flight test training. NTPS was first with Master's degrees, Pre-TPS, significant Systems Curriculum, UAV curriculum integration, Graduate Assistant program, EASA certification, and University accreditation. All great examples of our commitment to our mission to advance flight test competency, improve flight test and aviation safety, and enhance the aerospace profession world-wide. NTPS would like to thank all of our loyal customers from across the globe. Here's to another 40 great years!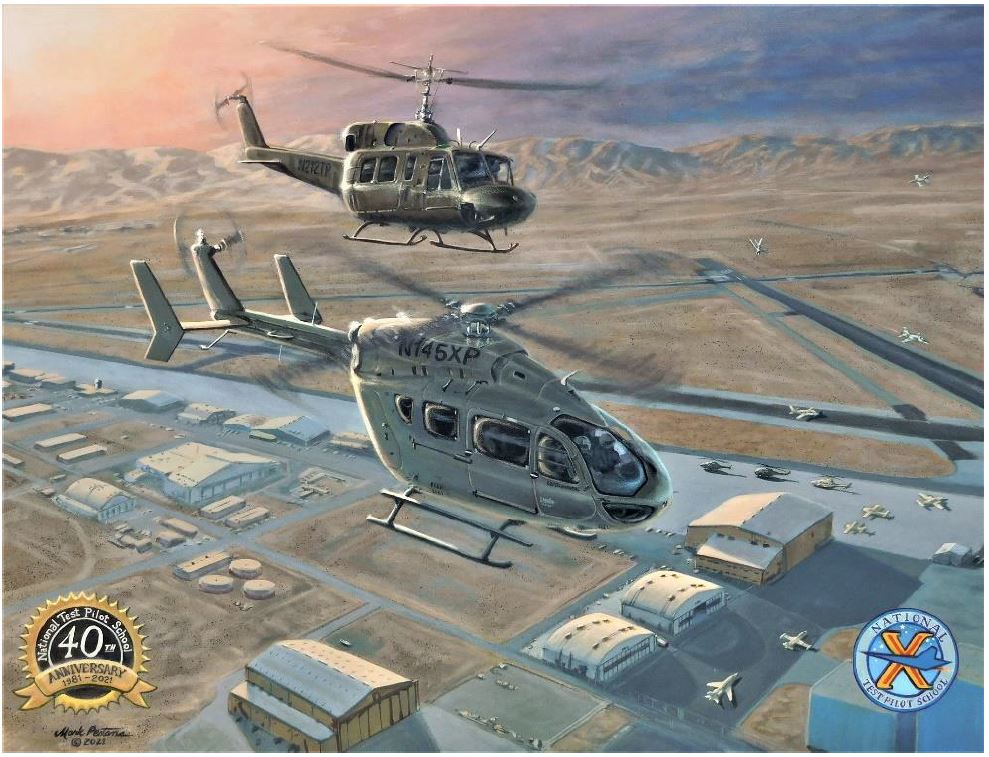 First Flight: Boeing's Advanced F-15EX
Details

Created: 03 February 2021

03 February 2021

Last Updated: 03 February 2021

03 February 2021

Hits: 1425

1425
The latest generation of the venerable F-15 fighter took flight on 2 February in St. Louis, with Boeing chief test pilot Matt Giese (AF) at the controls. The flight lasted 90 minutes, and began and ended at Lambert field. The F-15EX is a technologically advanced version of the fighter that entered service in 1974, with fly-by-wire controls, a stronger airframe and much more modern computers and sensors.
CLICK HERE to read the full article.
Virgin Orbit Launch
Details

Created: 25 January 2021

25 January 2021

Last Updated: 25 January 2021

25 January 2021

Hits: 1804

1804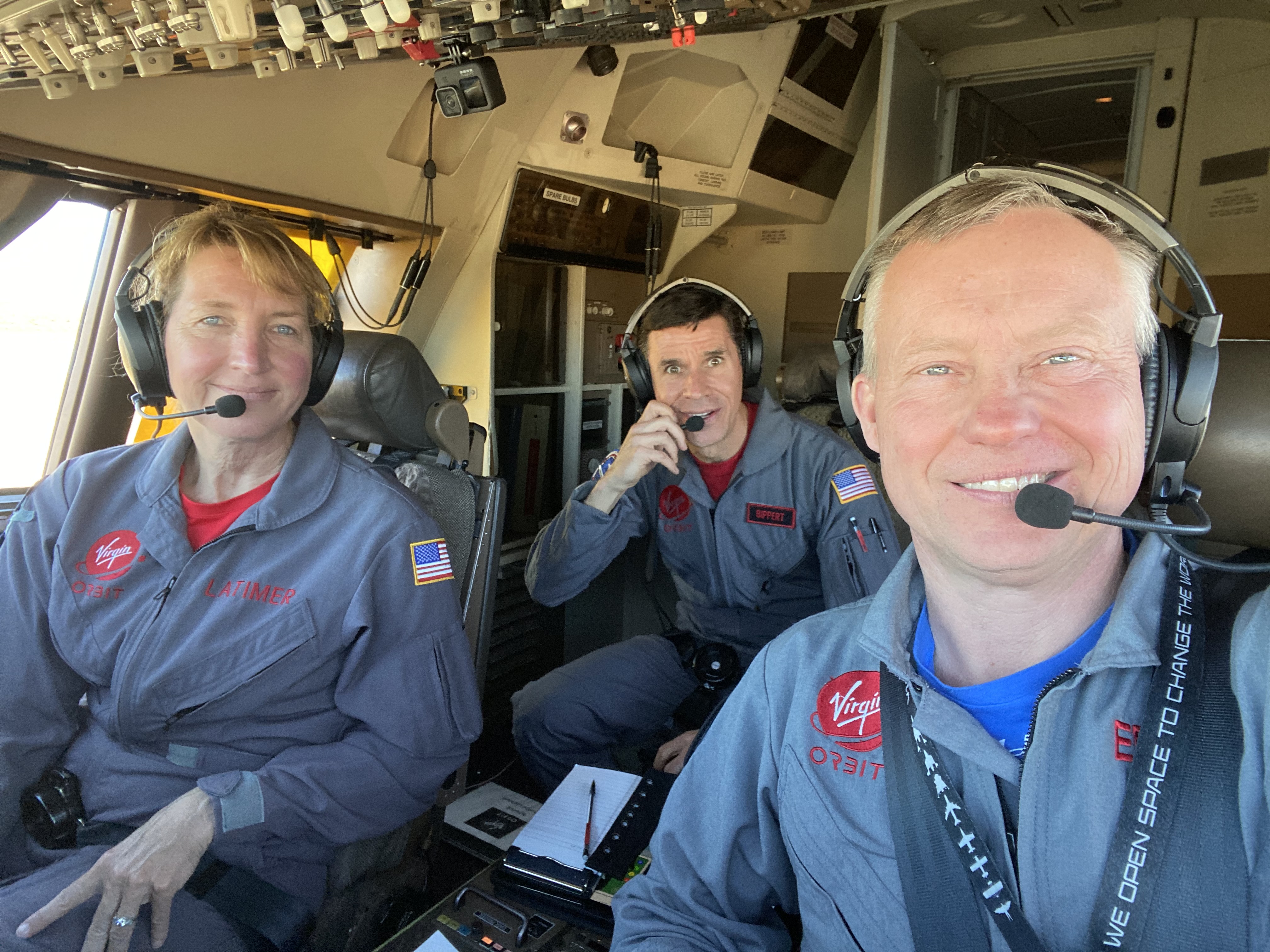 Kelly Latimer (AF), Eric Bippert (M) and Todd "Leif" Ericson (F) had the honor of flying the first ever air launch of a liquid-fueled rocket into orbit, successfully deploying 9 satellites.
Read the full article HERE