PLEASE CLICK HERE TO DOWNLOAD A NOMINATION FORM FOR THE DOOLITTLE AWARD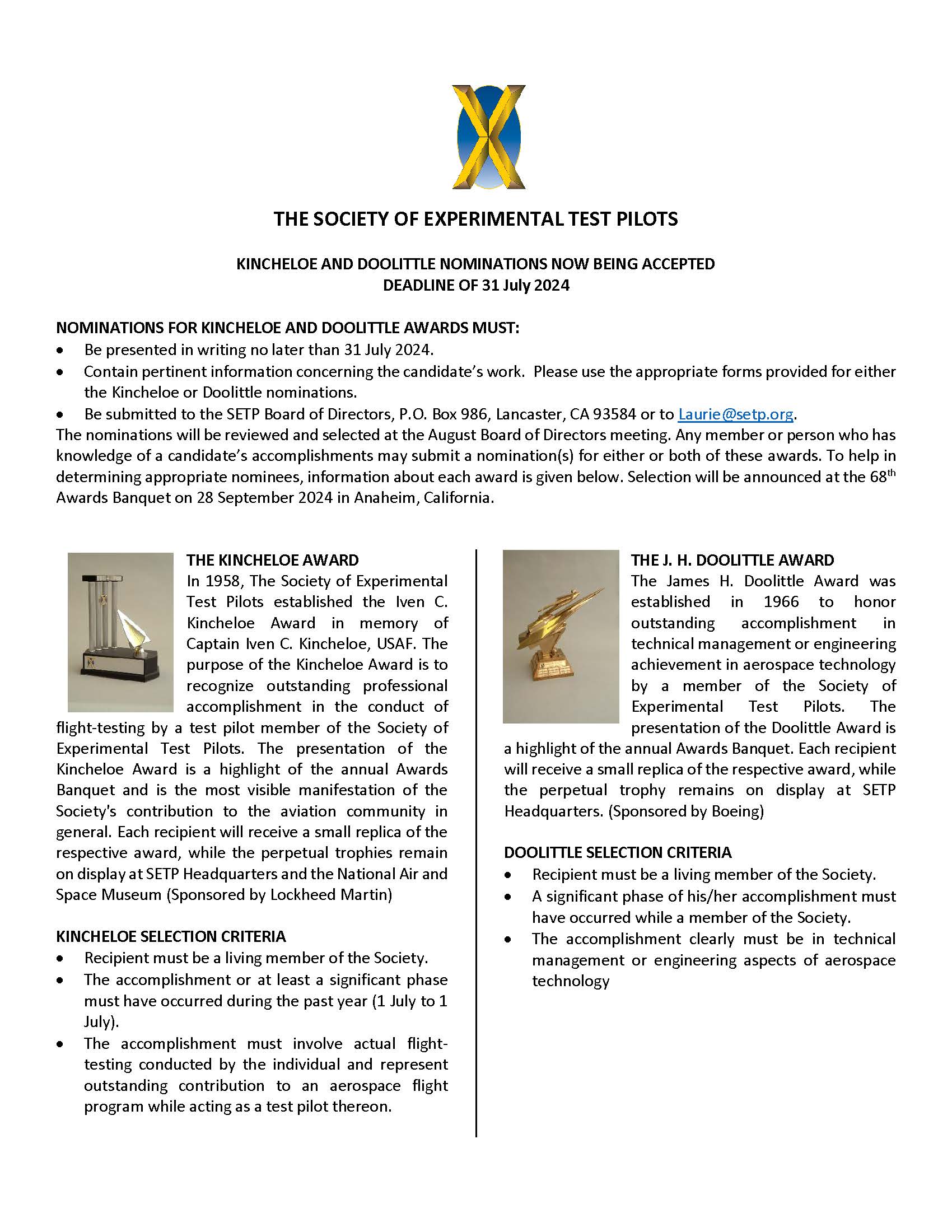 PLEASE CLICK HERE TO DOWNLOAD A NOMINATION FORM FOR THE DOOLITTLE AWARD
J.H. Doolittle Award
The James H. Doolittle Award was established in 1966 to honor outstanding accomplishment in technical management or engineering achievement in aerospace technology by a member of The Society of Experimental Test Pilots. The recipient must be a living member of the Society with a significant phase of the accomplishments having occurred while as a member of the Society. The achievements must clearly be in the technical management or engineering aspects of aerospace technology. The Doolittle Award is sponsored by The Boeing Company.
The Doolittle Trophy
The trophy itself is a bronze award mounted on a teakwood base. The helmet and goggles at the base symbolize Jimmy Doolittle and are the basic tools of the early test pilot. The winged aerodynamic shape above the base represents the scientist and engineer supporting the elements of technology. A spacecraft symbolizes the continued growth of the aerospace vehicle, and from the spacecraft, a half-man, half-winged figure symbolizes the pilot, reaching forward, stretching toward new goals. The winner will receive a symbolic memento of the award, while the perpetual trophy remains on display at SETP Headquarters.