Welcome to SETP
Introduction
The Society of Experimental Test Pilots is an international organization that seeks to promote air safety and contributes to aeronautical advancement by promoting sound aeronautical design and development; interchanging ideas, thoughts and suggestions of the members, assisting in the professional development of experimental pilots, and providing scholarships and aid to members and the families of deceased members.
SFTE Weekly Newsletter - 2019.02.14
Click HERE to download The Society of Flight Test Engineers Weekly Newsletter!
2019 - EAA AirVenture Call for Papers
https://eaa.org/airventure/AirVenture-Speaker-Information
This email address is being protected from spambots. You need JavaScript enabled to view it.
Burt & Dick Rutan to Speak at National Aviation Hall of Fame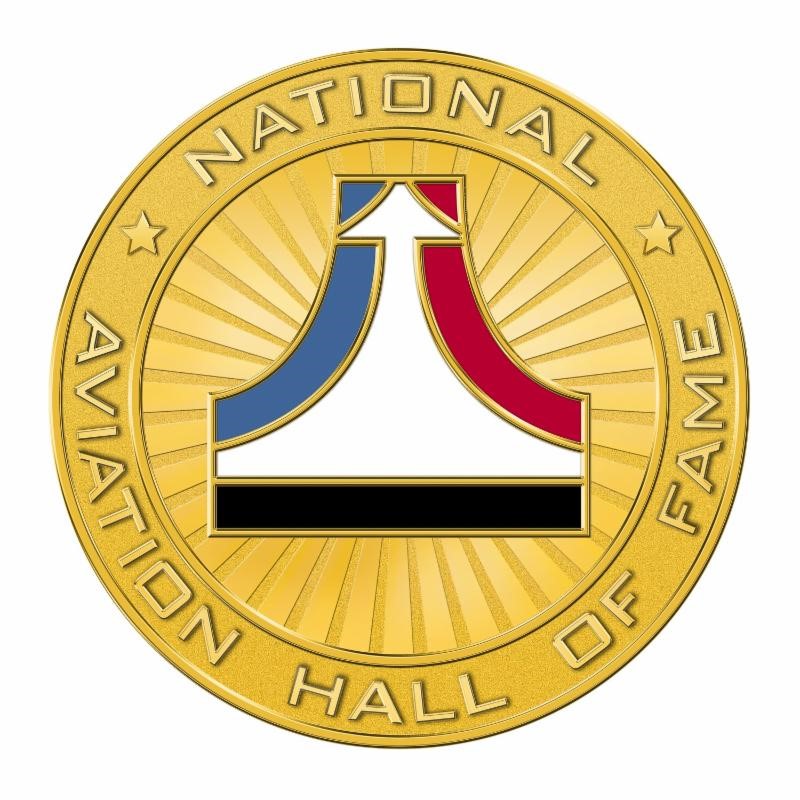 FOR IMMEDIATE RELEASE
January 24, 2019
Media Contact: Amy Spowart
(937) 256-0944 ext. 11
This email address is being protected from spambots. You need JavaScript enabled to view it.
Burt & Dick Rutan Scheduled to Appear Together in Dayton, Ohio
National Aviation Hall of Fame Enshrinees Talk about their
aerospace achievements on February 22
The National Aviation Hall of Fame (NAHF) is thrilled to announce that two of their Enshrinees will take part in the Evening With Enshrinees series on February 22, 2019. Focusing primarily on their lives as designers, engineers and test pilots, no topic will be unwelcome during the Q & A that will follow their opening presentation.
Named one of Time Magazine's 100 Most Influential People in the World, NAHF Enshrinee Burt Rutan is the retired Founder and CEO of Scaled Composites. Having developed, created and tested 46 aircraft, including the Voyager, the first aircraft to circle the world non-stop without refueling and SpaceShipOne, the world's first privately built manned spaceship, Burt's influence and impact on the world of aerospace is significant. His impact has earned him the Charles A. Lindbergh Medal, two Collier Trophies, and the NAA Wright Trophy. In 1995, Burt was inducted by the NAHF for his extraordinary impact on the aerospace world.
Earning his pilot's license and driver's license on the day of his 16th birthday, NAHF Enshrinee Lieutenant Colonel Dick Rutan's, USAF (Ret) assent to greatness is just as nonconformist. Dick flew 325 missions in Vietnam, 105 of them as a MISTY FAC. His USAF service earned him several awards and decorations, including the Silver Star and five Distinguished Flying Crosses. In 1986, Dick completed a historic (and still unchallenged) non-stop and non-refueled flight around the world in the Voyager aircraft. In 1997, Dick flew around the world again in two experimental Long-EX aircraft. A third attempt ended dramatically with an emergency parachute jump. In 2002, Dick was inducted into the NAHF.
In 1986, Burt and Dick Rutan were awarded the Presidential Citizen's Medal of Honor by President Ronald Reagan. In 1990, they were awarded the NAHF Spirit of Flight Award for their remarkable work with Voyager.
"People often ask what makes someone worthy of induction into the NAHF," states NAHF Executive Director Amy Spowart. "Dick and Burt are ideal examples. Almost from the time they could walk, they wanted to fly, and, they didn't just stop with wanting to fly or flying someone else's aircraft. They learned all they could about the physics of flight. They are dreamers, scientists, engineers, test pilots and, most of all, brave. Nothing stops them from their goals, not even fear. They are perfect examples of what it means to be a NAHF Enshrinee."
For details on how to hear Burt and Dick Rutan at this very special event, please visit www.nationalaviation.org. An exclusive Meet & Greet will be held prior to the theater event. An option to pre-purchase Burt Rutan's official autobiography and/or a Dick Rutan signed F-100 lithograph is also available. For all portions of the event, ticket prices vary and seating is limited.
SOCIAL MEDIA PARTICIPATION
Twitter: @NAHF
Facebook: www.facebook.com/National.Aviation.Hall.of.Fame
Website: www.nationalaviation.org
ABOUT THE NAHF
Since its foundation through an Act of Congress in 1964, the National Aviation Hall of Fame (NAHF) has been dedicated to honoring America's aerospace pioneers. Considered by many to be a true national treasure, the NAHF has served as the only Congressionally-chartered aviation hall of fame for over 50 years and works tirelessly to confidently promote the vision, innovation, skill and courage of the national heroes who lent their genius to further our nation's aerospace legacy.
Located in Dayton, OH, the NAHF Learning and Education Center is committed to informing the public of American aviation heroes, their accomplishments and their impact on advances in aviation from Early Flight to Space Travel. The NAHF strives to create a distinctive educational resource that will inspire future generations to appreciate our nation's extraordinary aviation heritage and the men and women who created it.
1100 Spaatz St.
Dayton, OH 45433
History Made Again!
The first F-35 flight test flown by a woman was completed on 14 December 2018 at Edwards AFB.
Congratulations to Maj Rachael Winiecki, USAF (PAM) on this accomplishment.
Read the full article HERE!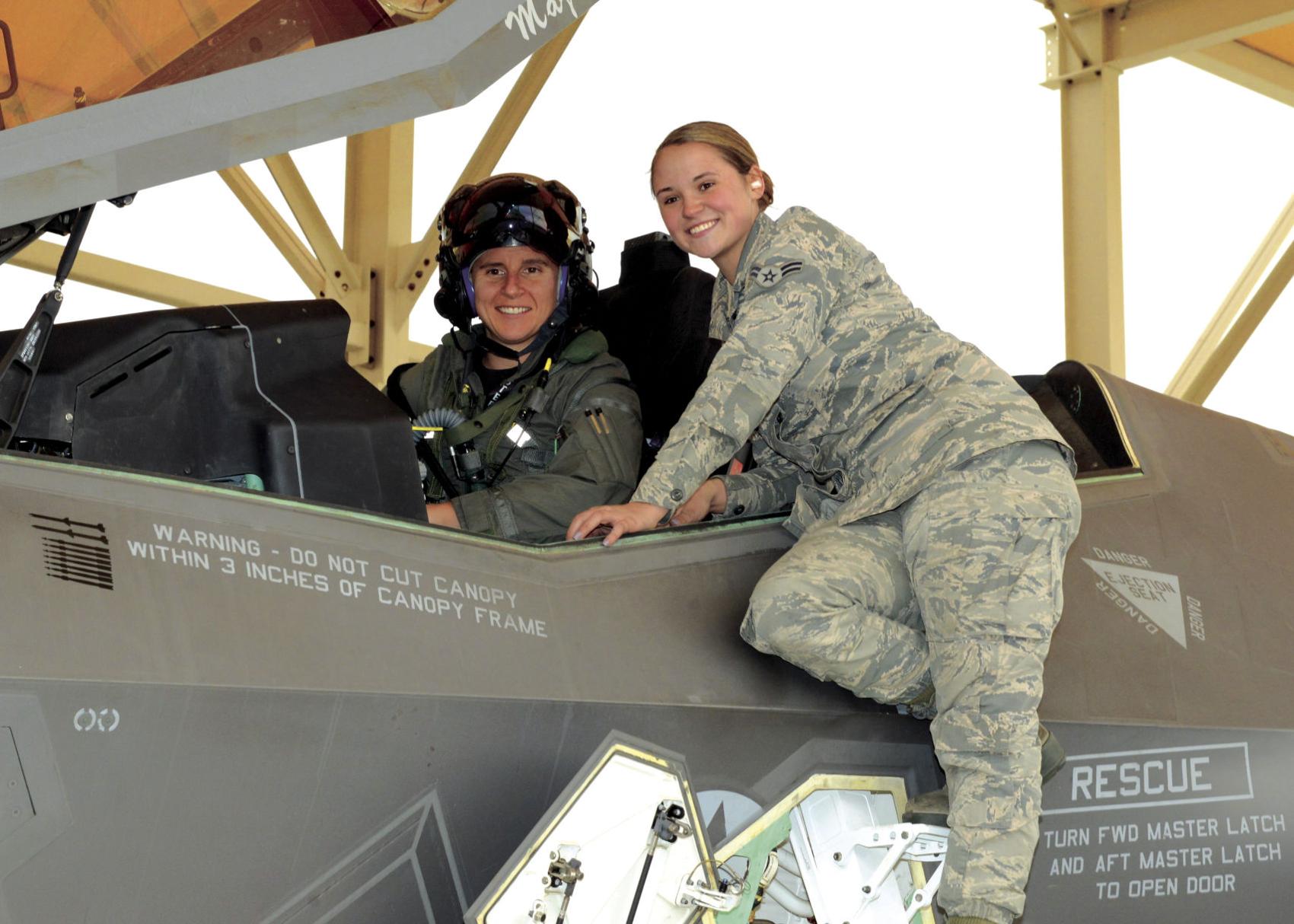 Apollo 11 50th Anniversary Commemorative Coin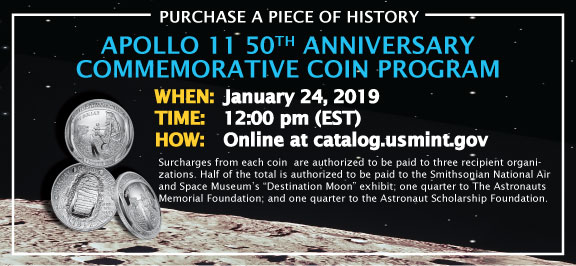 The world eagerly watched on July 20, 1969, as Neil Armstrong and Edwin "Buzz" E. Aldrin, Jr. took mankind's first steps on the moon. This unprecedented engineering, scientific, and political achievement was the culmination of the efforts of an estimated 400,000 Americans and secured our Nation's leadership in space for generations to come. The Apollo 11 crew—Armstrong, Aldrin, and Michael Collins—safely returned to Earth on July 24, 1969, fulfilling the national goal set in 1961 by President John F. Kennedy. Nearly half a century later, the United States is the only country ever to have attempted and succeeded in landing humans on a celestial body other than Earth and safely returning them home.
In recognition of the 50th anniversary of the first manned landing on the moon, Public Law 114-282 authorized a four-coin program: a curved $5 gold coin, a curved $1 silver coin, a curved half-dollar clad coin, and a curved 5 ounce $1 silver proof coin. In 2019, the U.S. Mint will celebrate the 50th anniversary of the historic Apollo 11 mission by producing and selling commemorative coins. Half of the coins' surcharges are authorized to be paid to the Smithsonian National Air and Space Museum's "Destination Moon" exhibit; one quarter to the Astronauts Memorial Foundation; and one quarter to the Astronaut Scholarship Foundation. The one-fourth of the coin surcharges will directly benefit the Astronaut Scholarship Foundation as long as the Foundation raises matching funds.
The sale of the coin begins on January 24, 2019 at 12 pm (EST) via the U.S. Mint. The demand is high so order yours right away.
ONLINE
CATALOG.USMINT.GOV
PHONE
1-800-USA-MINT (872-6468)
8 AM - 12:00 AM EST
Seven (7) days a week
TTY: 1-888-321-MINT (6468)
8:30 AM - 5 PM EST
Monday - Friday