Welcome to SETP
Introduction
The Society of Experimental Test Pilots is an international organization that seeks to promote air safety and contributes to aeronautical advancement by promoting sound aeronautical design and development; interchanging ideas, thoughts and suggestions of the members, assisting in the professional development of experimental pilots, and providing scholarships and aid to members and the families of deceased members.
Aviation Career Event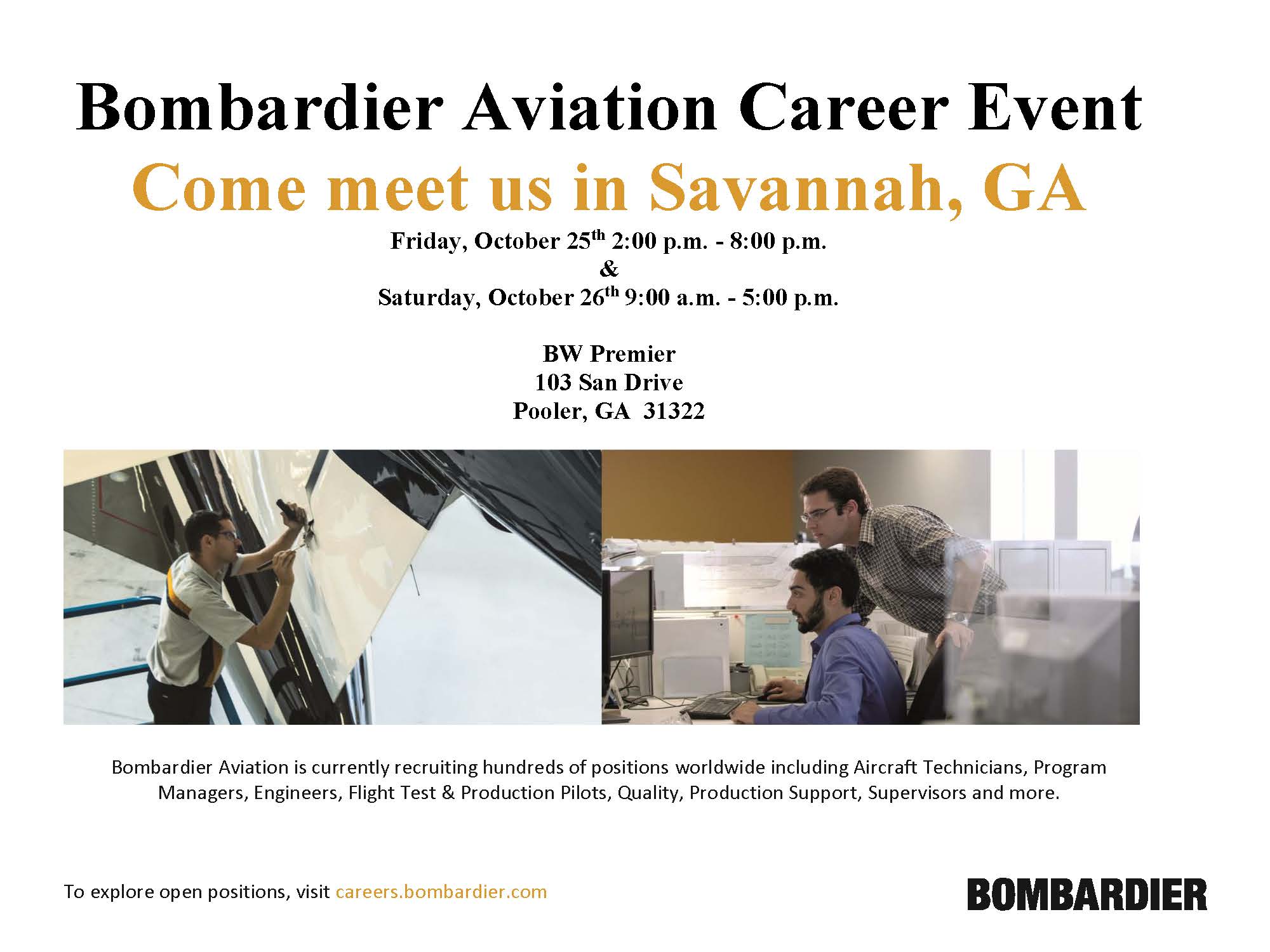 SFTE Weekly Newsletter - 2019.10.11
Click HERE to download The Society of Flight Test Engineers Weekly Newsletter!
SETP 63rd Annual Symposium - Photo Gallery Now Available
Click HERE to view the photo gallery for the Annual Symposium.
63rd Annual S&B Award Winners and 2019 Fellow Class

The Society of Experimental Test Pilots is proud to announce the
Award Winners from the 63rd Annual Symposium & Banquet and the 2019 Fellow Class
Herman R. Salmon Technical Publications Award
(Sponsored by Symbolic Displays)
For the Best Technical Paper published in Cockpit during the Past Year
"Pilot Closed Loop Dynamic Instability Testing For Transport Aircraft Certification "
Dr. Brian P. Lee, The Boeing Company
Dr. Kirk A. Vining (AF), The Boeing Company



****


Friend of the Society Recognition
Natalie Rice, Disneyland Resorts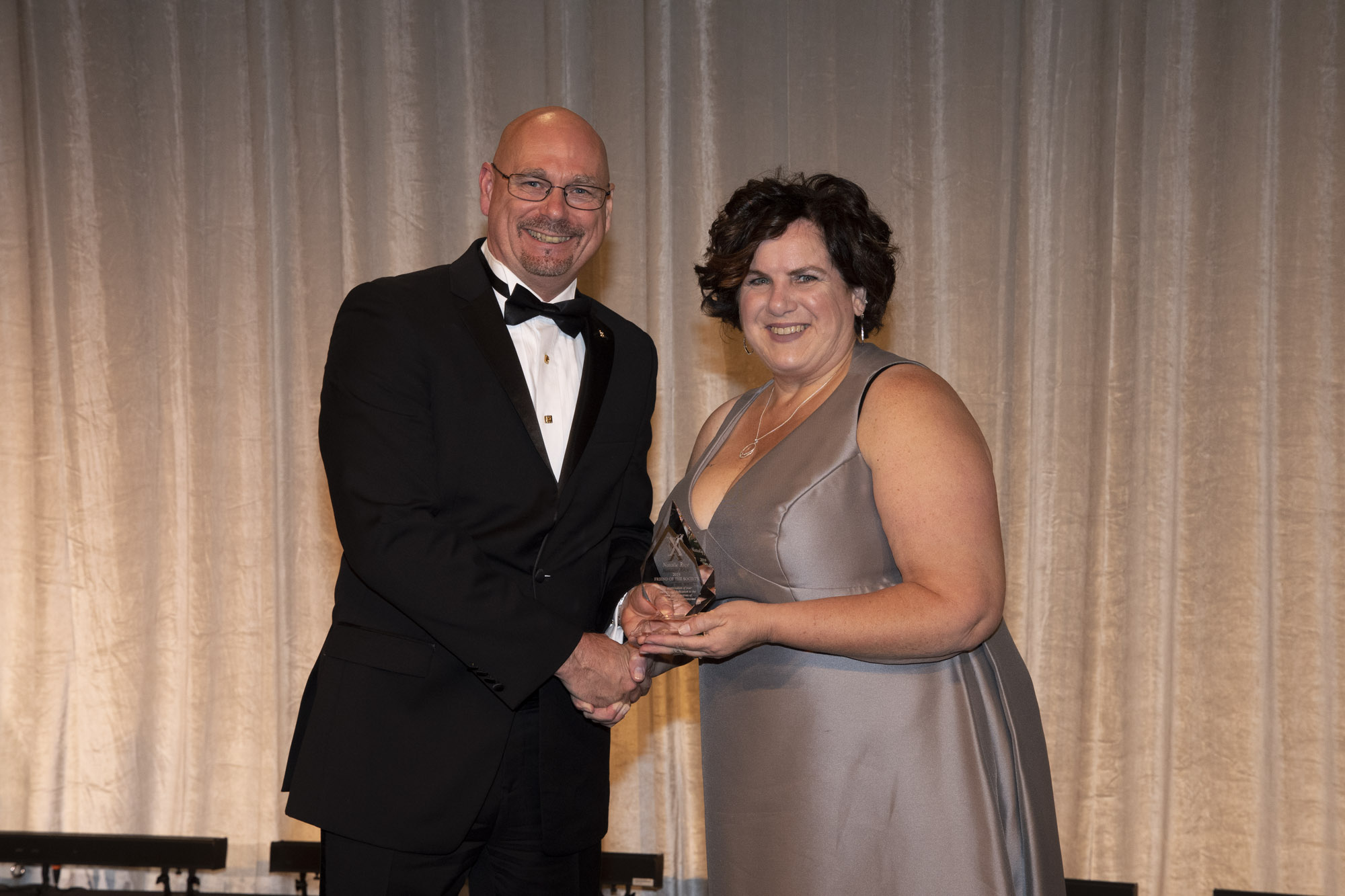 ****


Ray E. Tenhoff Award
(Sponsored by Aerospace Services International)
For the Most Outstanding Paper Presented at the SETP Symposium
"Thinking Big: First Flight of the World's Biggest Airplane"
Evan Thomas (AF), Scaled Composites
Christopher Guarante (M), Boom Technology
Jake Riley, Scaled Composites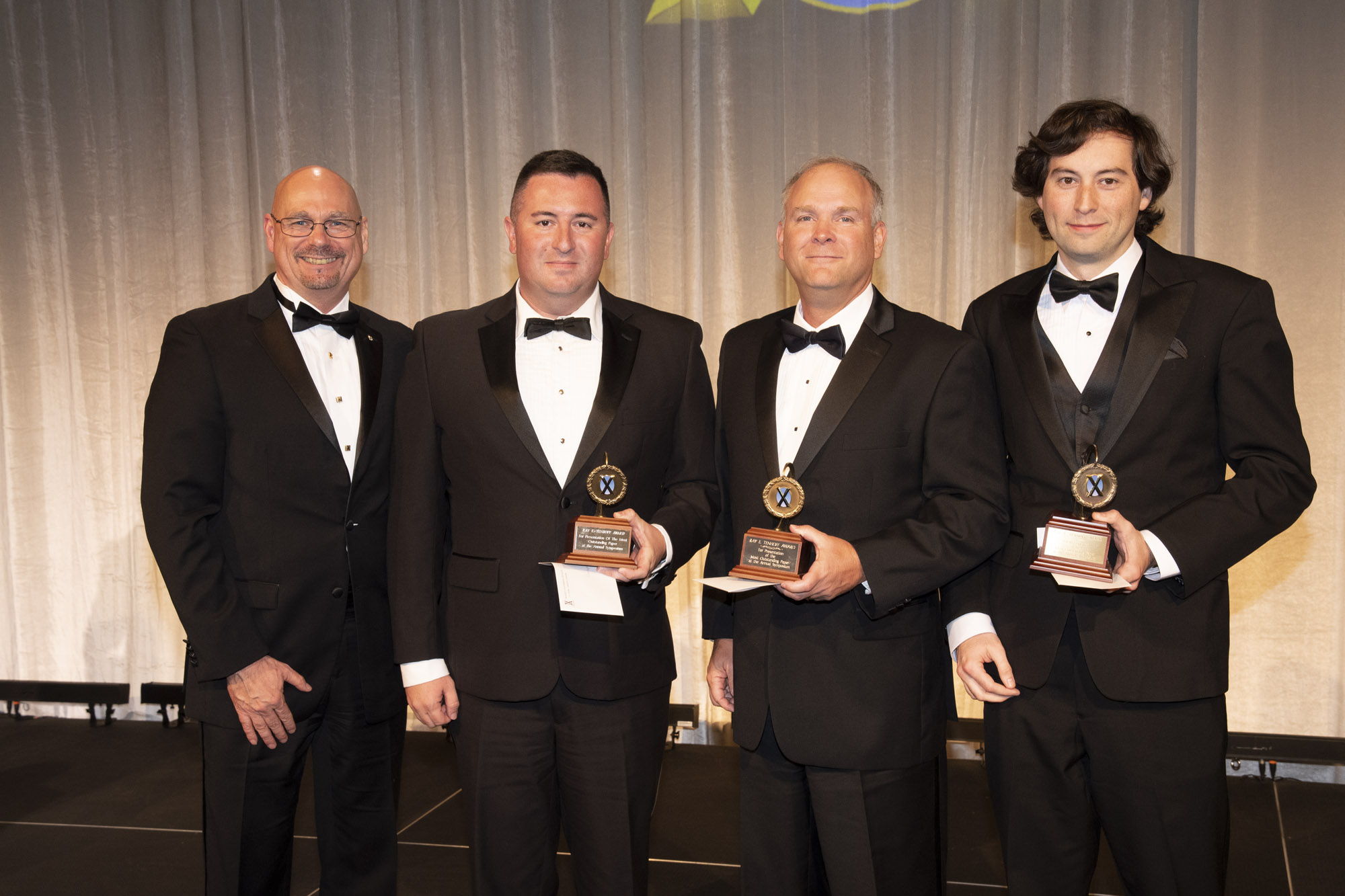 ****


η Eta Award
(Sponsored by Lockheed Martin)
For the Paper Which Best Exhibits Advancements in Flight Testing Efficiency and Effectiveness Presented at the SETP Symposium
"Objective Measures of Pilot Workload"
Lt Col Paul Calhoun, USAF
Maj Calvin D'Silva, USAF (PAM)
Dr. Thomas Schnell, University of Iowa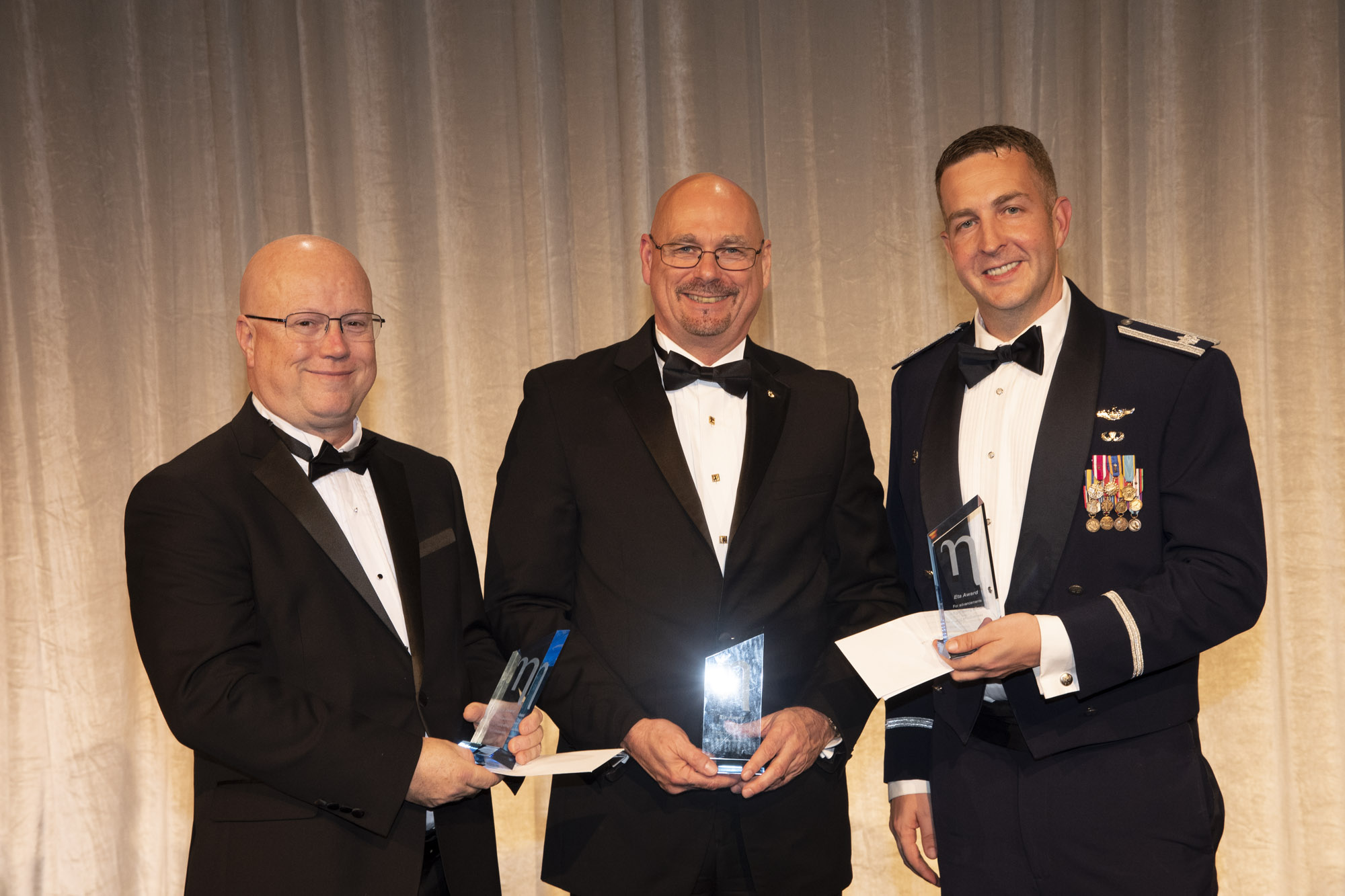 ****


Javier Arango Memorial Award
(Sponsored by Safe Flight Instrument Corporation)
For the Paper Which Best Reflects Historical Aircraft and Human Machine Interface
Steve Carothers, Bombardier Aerospace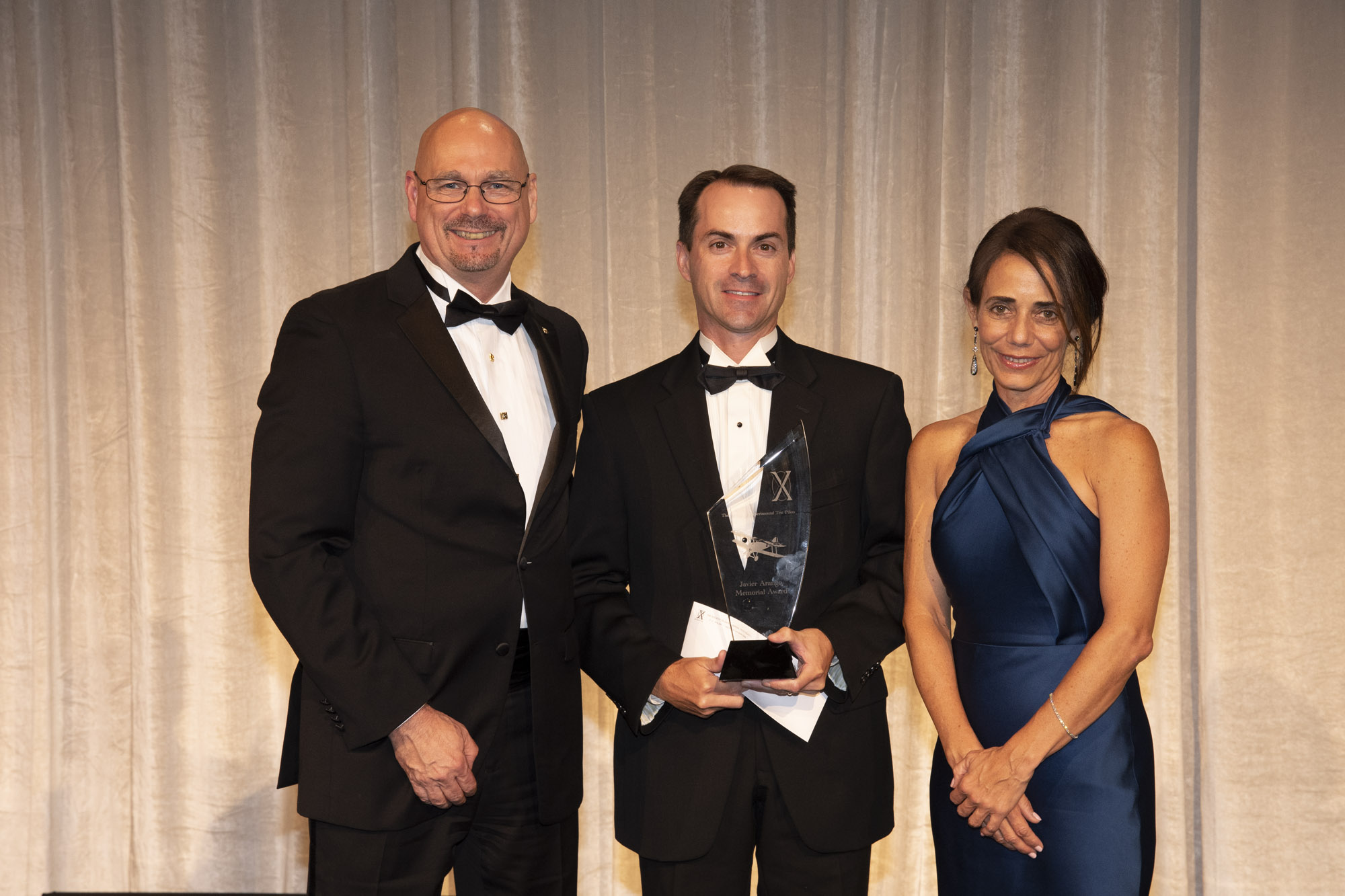 ****


Tony LeVier Flight Test Safety Award
(Sponsored by Gentex Corporation)


Barbara Gordon (M), U.S. Naval Test Pilot School
LT Mark Hargrove, USN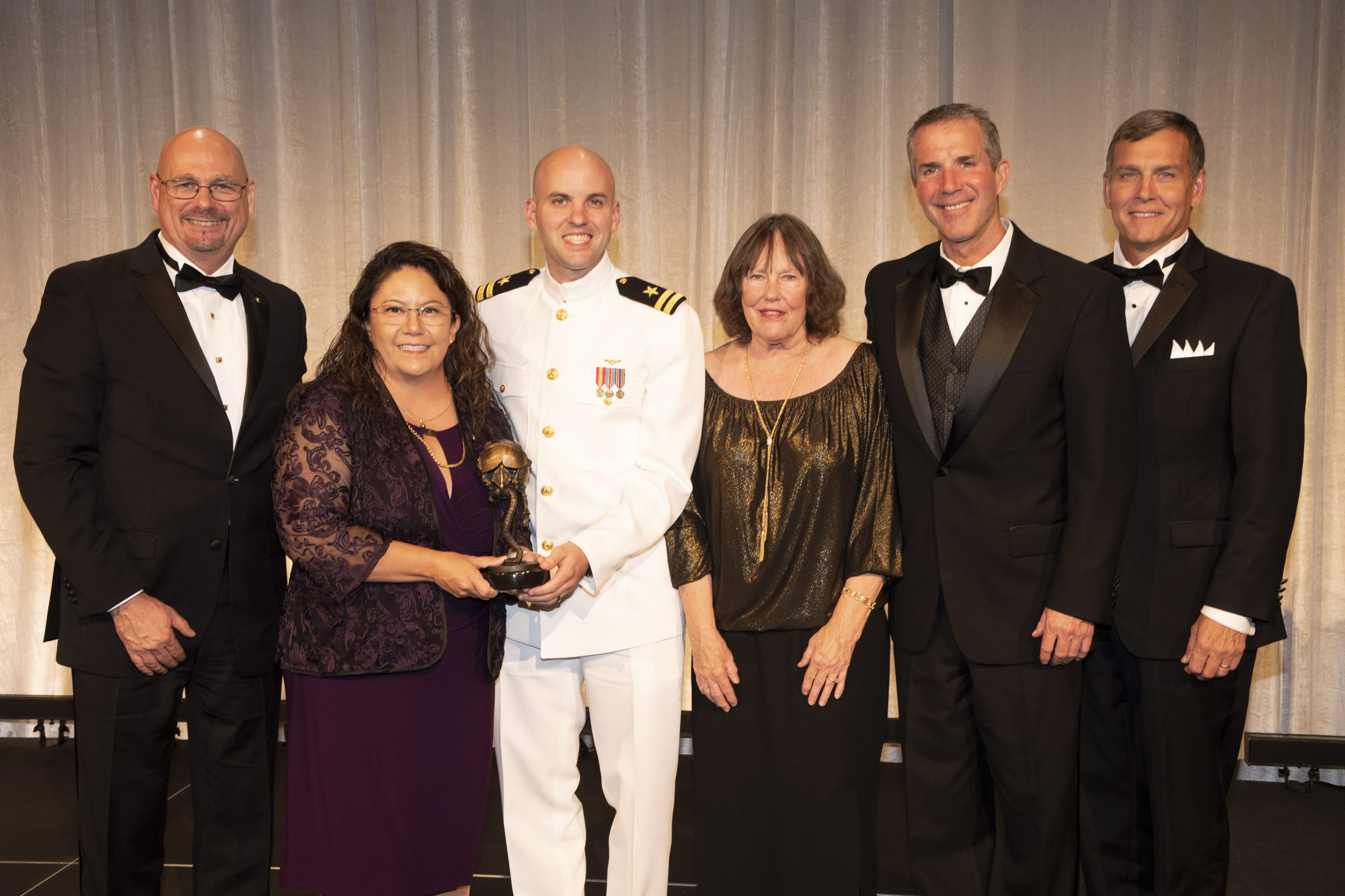 ****

J. H. Doolittle Award
(Sponsored by The Boeing Company)
For Excellence in the Technical Management or Engineering Aspects of Aerospace Technology

Douglas A. Benjamin (F), The Boeing Company (Ret)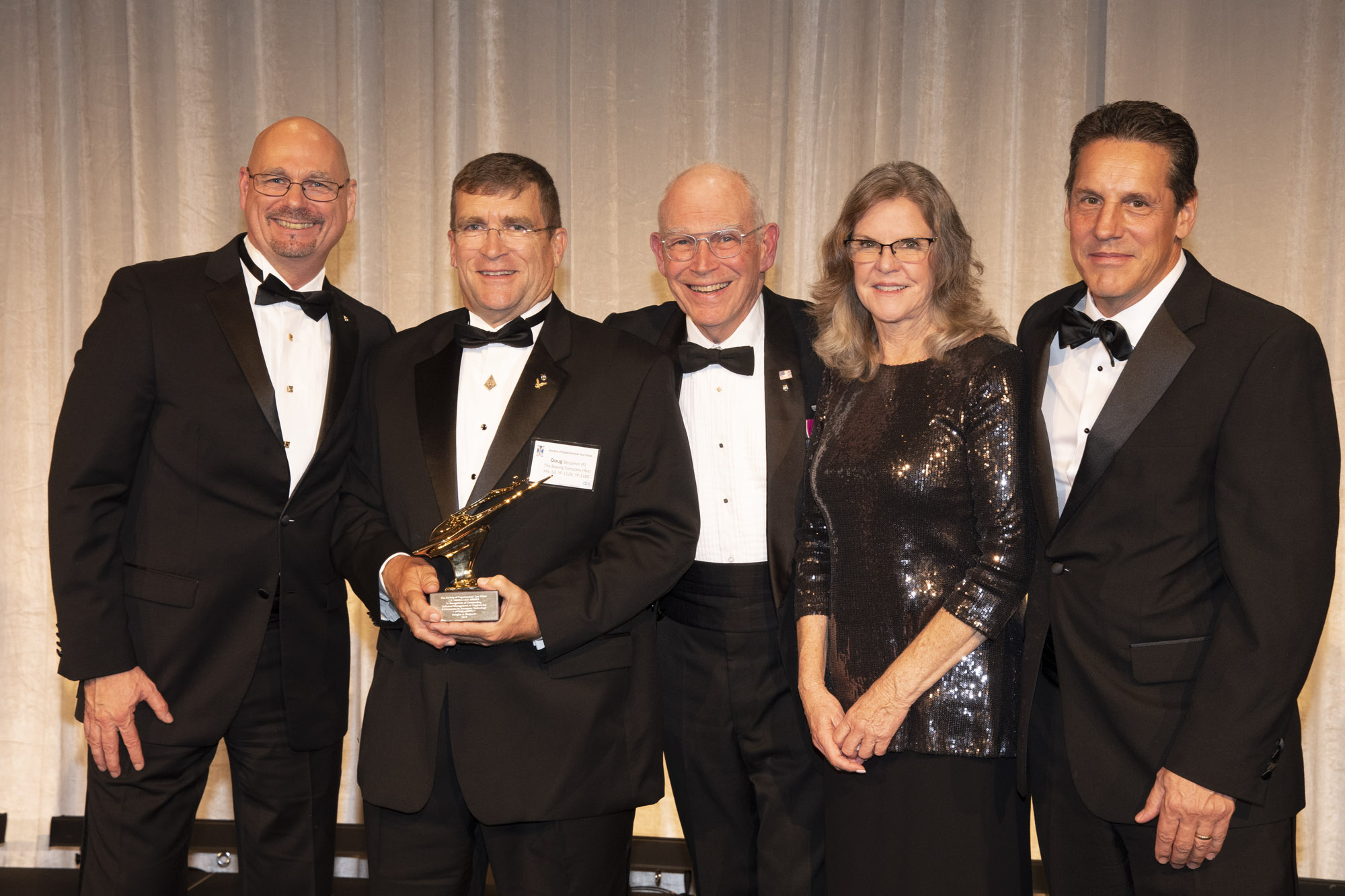 ****

Iven C. Kincheloe Award
(Sponsored by Lockheed Martin)
In Recognition of Outstanding Professional Accomplishment in the Conduct of Flight Testing During the Past Year

Evan C. Thomas (AF), Scaled Composites
Stratolaunch Aircraft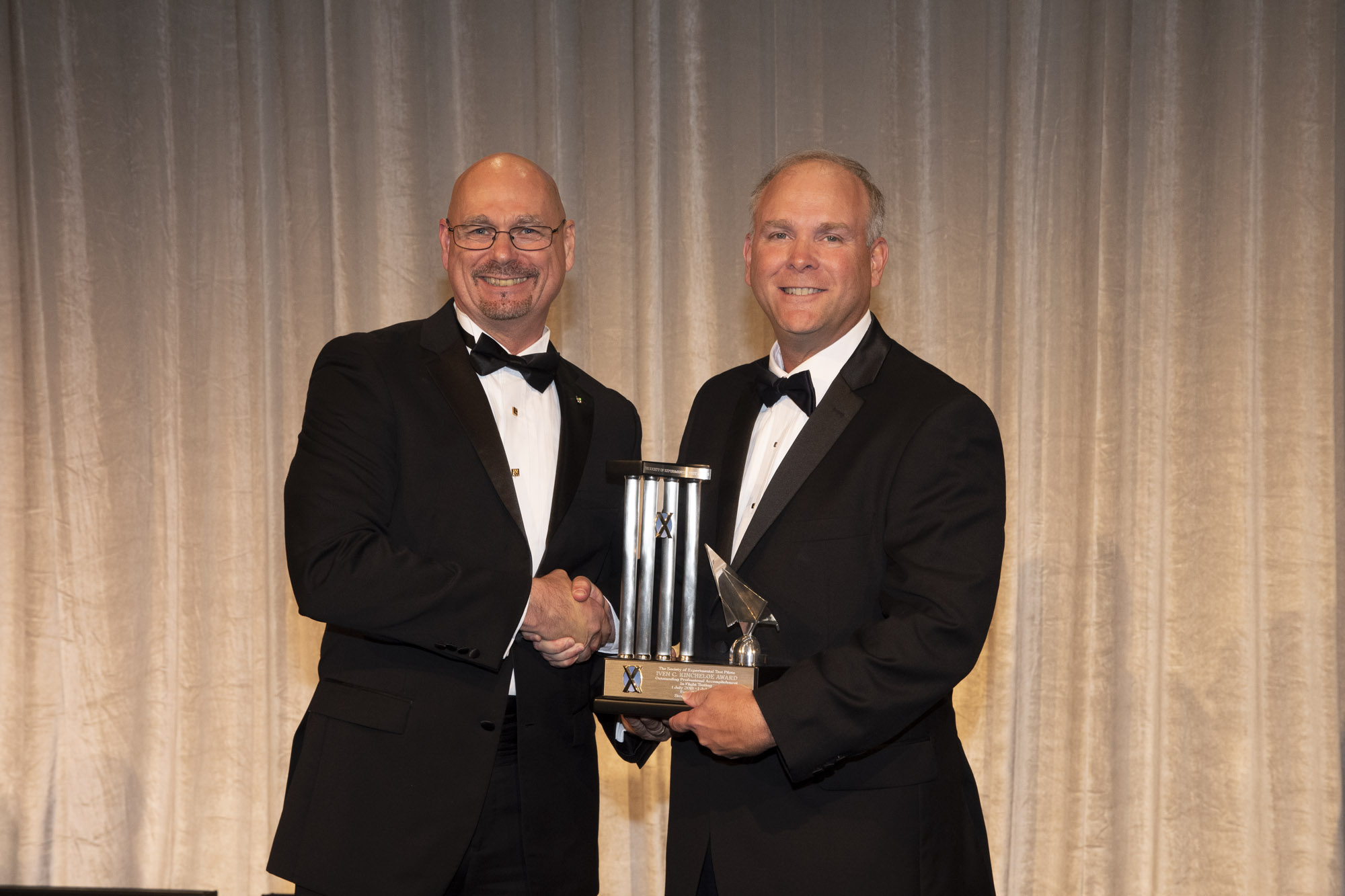 ****
2019 Fellows
Thomas Archer

Craig Bomben

Roderick Cregier

John Croll

Paul Edwards

Robert Hover

Jake Howard

Thomas LeBeau

Scott Martin

Tore Reimers

James Richmond


****

Shaking of the Stick
William Gray (F), USAF Test Pilot School
SETP President 2019/2020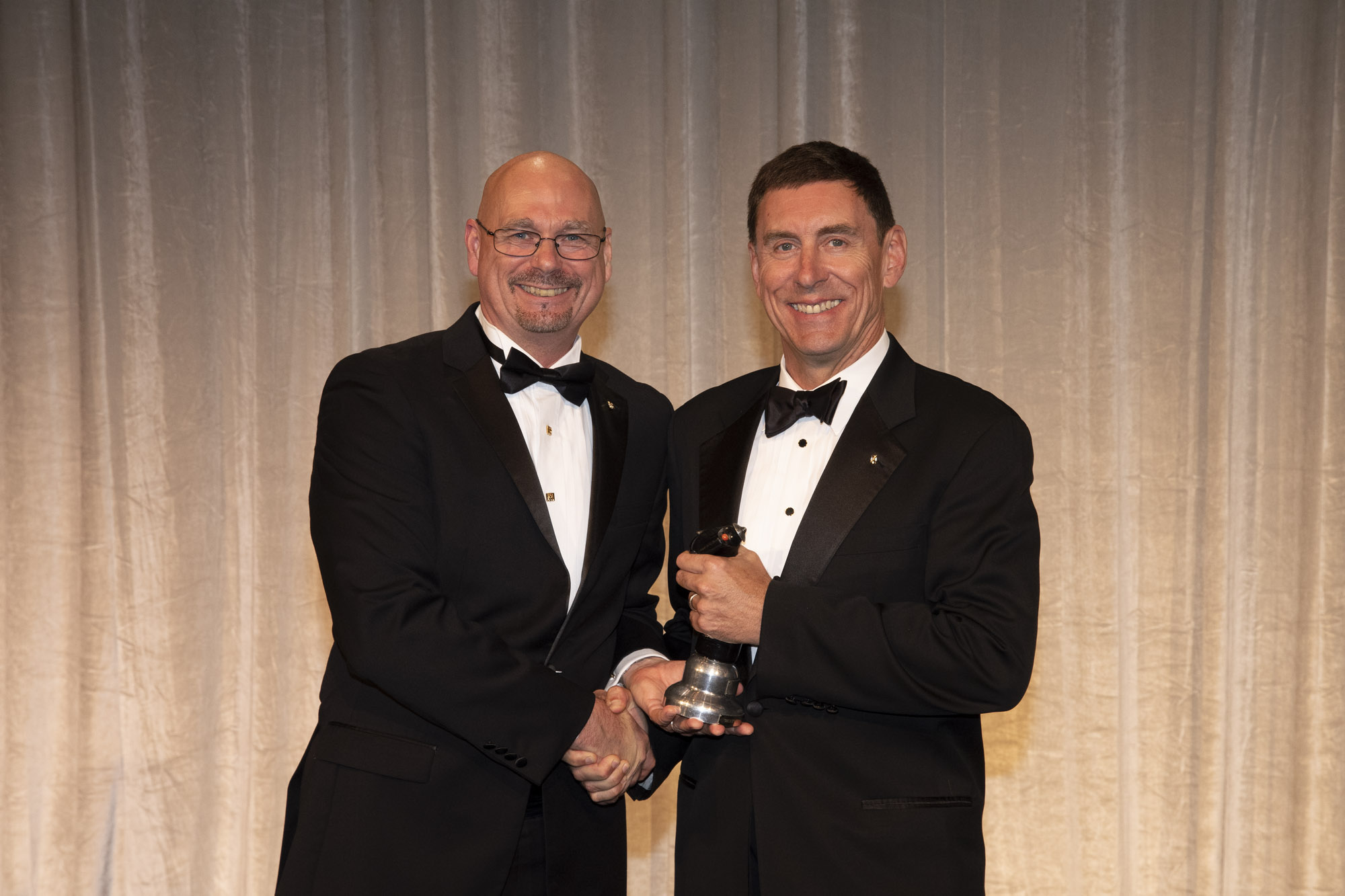 Aviation Book Sale at the National Aerospace Library at Farnborough - November 14 2019
Aviation Book Sale at the National Aerospace Library at Farnborough on Thursday November 14 2019.
The book sale - to which entry is free - will be held throughout the day from 10.30am - 4.30pm .
Available for purchase on the day will be many 100s of new / secondhand donated books and heaps of aviation magazines - a wide range of aviation history books, autobiographies, biographies, histories of individual aircraft types / aircraft companies, old journals, books on the history of RAF, technical textbooks, mathematical works etc. - a sheer abundance of aviation titles.
An opportunity to buy those Christmas presents for yourself you really do want or presents for other aviation enthusiasts.
Most of the books will be sold between £1.00 and £5.00 and the magazines will be 25p each or 5 for a £1.00; the money raised from the sale of these donated books will be used towards the conservation of historic aviation material in the Library's archives.
We have had a number of book collections donated to the Library in recent months and we literally have boxes and boxes of donated books / magazines to sell on the day.
Please feel welcome to forward details of the Book Sale to anyone who may be interested.
Arrested Landing – Light Combat Aircraft (Navy)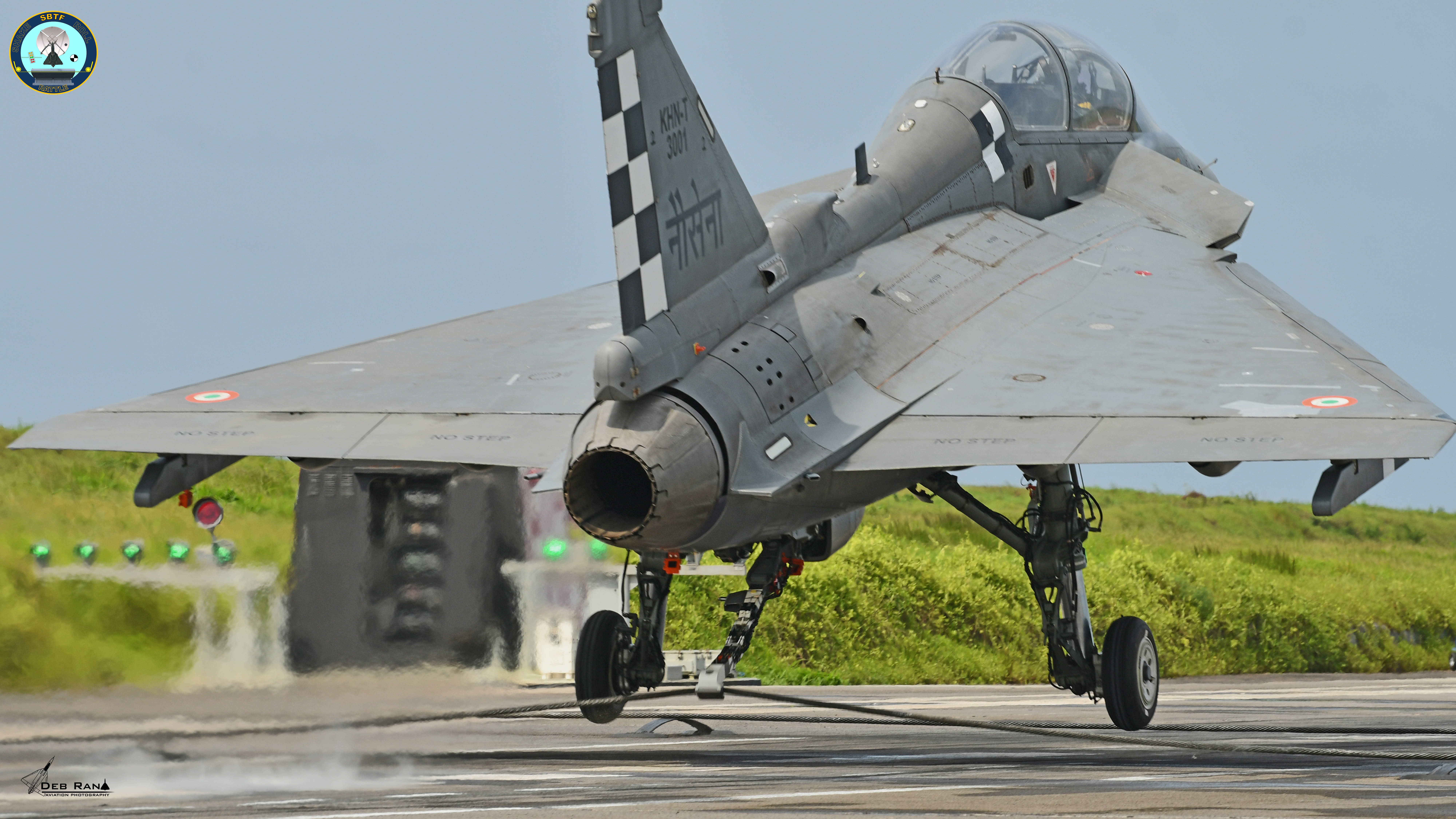 "Today is a golden letter day in the history of true "Indian" Naval Aviation. The First ever arrested landing by LCA (Navy) at the anvil of shore based test facility, INS Hansa Goa has been conducted, this will give this Indigenous platform the set and temper needed to emerge victorious as a rugged Deck landing aircraft, ready to demonstrate Aircraft Carrier Compatibility Testing on board the Indian Naval Aircraft Carrier, Vikramaditya"
After several years of flight testing and four campaigns of dedicated testing at Shore Based Test facility, today the LCA (Navy) Flight Test Team led by Commodore J A Maolankar (M) (Chief Test Pilot & LSO), Captain Shivnath Dahiya (M) (Test Pilot & LSO) & Commander J D Raturi (Test Director & Flight Test Engineer) successfully executed a text book arrested landing at the Shore Based Test Facility, INS Hansa, GOA. This arrested landing heralds the arrival of true indigenous capability and displays the professional prowess of our scientific community (Aeronautical Development Agency) embedded with design plus build capability of Hindustan Aeronautics Limited (ARDC) involved in executing this land mark event.
Today's event has put India on the world map as a nation with the capability to address a deck landing aircraft need. This is the first dot on the roadmap to an actual arrested landing onboard the INS Vikramaditya, whilst a much more rigorous and battering test program is run ashore to ensure that the aircraft is ready for the aircraft carrier, the final proof of having mastered the technology would be with an arrested landing demonstration onboard INS Vikramaditya in the near future.