Welcome to SETP
Introduction
The Society of Experimental Test Pilots is an international organization that seeks to promote air safety and contributes to aeronautical advancement by promoting sound aeronautical design and development; interchanging ideas, thoughts and suggestions of the members, assisting in the professional development of experimental pilots, and providing scholarships and aid to members and the families of deceased members.
Gathering of Eagles 2021
https://www.afftcmuseum.org/goe2021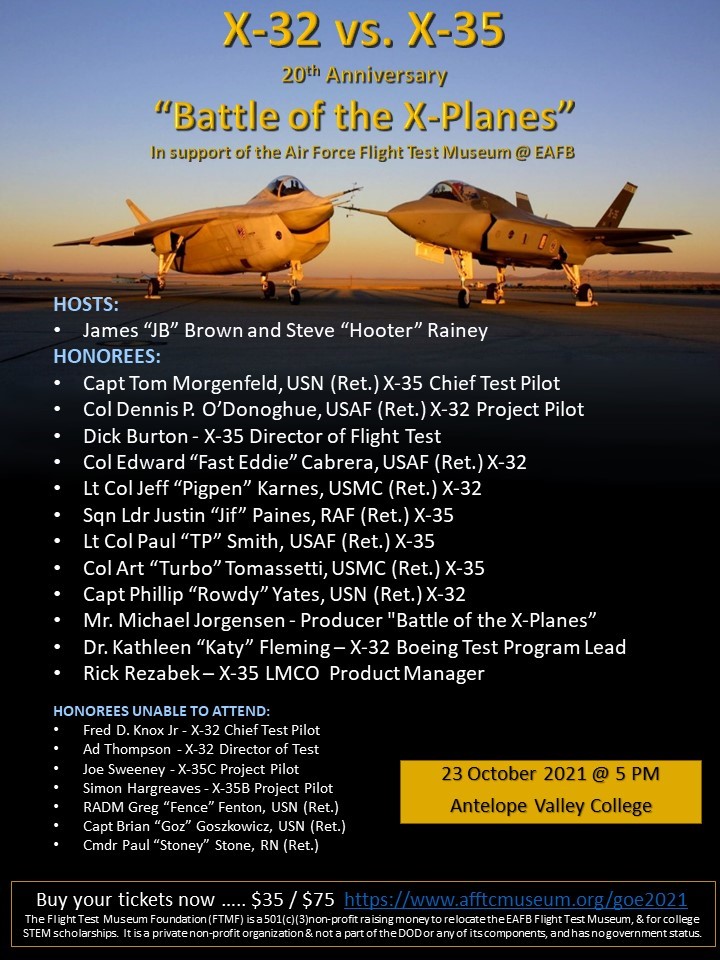 65th S&B: Know Before You Go
If attending the Annual Symposium, be sure to read the provided document from the Disneyland Resort "Know Before You Go" in advance. A pdf of this document can be downloaded here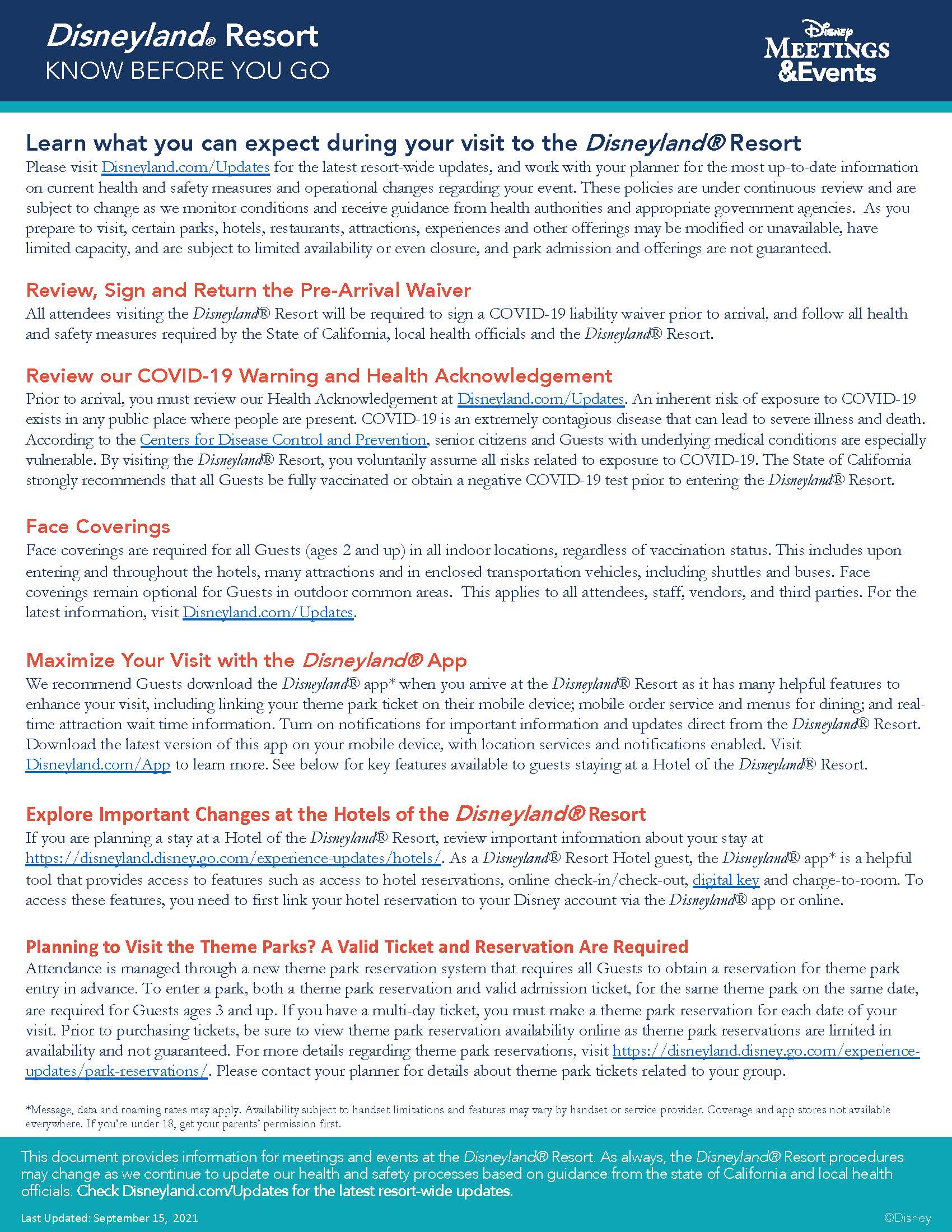 SETP's Annual Symposium & Banquet - Registration Deadline 20 October
65th Annual Symposium & Banquet
27-30 October 2021
The Disneyland Hotel ~ Anaheim, California
The entire room block and conference will be at the Disneyland Hotel this year.
Registration for the 65th Annual Symposium and Banquet is open!
Click HERE for more information and to register for the Symposium and events.
New this year: The Registration site will CLOSE on 20 October 2021 at 12pm PDT. You will not be able to purchase tickets to the scheduled events or register for the Technical Sessions after this date or at the SETP registration desk in Anaheim. You must purchase your registration and other event tickets by 12pm PDT on 20 October 2021. No exceptions will be made.
The deadline for registration refunds or cancellations is 20 October 2021, no exceptions.
Just like you, we are closely monitoring COVID-19 and as an attendee, you should plan on adhering to the health guidelines as they evolve with what seems to be daily. All attendees must wear face coverings when indoors and in enclosed transportation vehicles, regardless of vaccination status while on Disney property. Face coverings are optional in outdoor common areas.
Resources: CDC California Guidelines Disney Resort Guidelines
We recommend that you book a room early to ensure you receive the group rate, even if you are uncertain of your attendance. This year's entire room block will be located at the Disneyland Hotel. This is the only hotel where you can receive the negotiated group rate of $289/night or the government prevailing rate. Please click HERE to book your room.
The last day to book a room at the group rate is 4 October 2021 unless the block sells out prior to this date, then prevailing rates may apply. Rooms are subject to availability. You can book your room using the reservation link above or by calling 714-520-5005 Monday-Friday from 8am-5pmPDT.
We hope to see you in Anaheim! If you have any questions, please contact This email address is being protected from spambots. You need JavaScript enabled to view it..
COVID-19 Health Guidelines
The Society of Experimental Test Pilots is excited to welcome attendees back to our in-person Annual Symposium on 27-30 October 2021 in Anaheim, CA at The Disneyland Hotel. Just like you, we are closely monitoring COVID-19 and as an attendee, you should plan on adhering to the health guidelines as they evolve with what seems to be daily.
Resources: CDC California Guidelines Disney Resort Guidelines
Wings Over Camarillo, SETP STEM Pavilion
The Society of Experimental Test Pilots, West Coast Section, participated in the Wings Over Camarillo annual airshow and STEM Pavilion on Saturday and Sunday, August 21 and 22 respectively. We had a strong showing with eight members of The Society who dedicated their time to further the SETP educational outreach program at the STEM event. The airshow gates opened at 0900 each morning and soon the STEM pavilion was full of young people and their families curious and eager to make paper airplanes and learn how airplanes fly. There were some tried and true airplane designs that flew well in each of the mission areas, speed and accuracy (through the hula-hoop), long distance, and long duration, as well as some new ad-hoc designs that could not overcome gravity. The interest at our table ebbed and flowed with the dynamics of the air show events. For obvious reason, the STEM pavilion emptied when the thunderous Super Hornet demonstration shook the ground, and then again when the Red Bull aerobatic helicopter took to the sky. Some of the best moments were helping the adults make a paper airplane for the first time and seeing the expression of accomplishment when their design flew well. On Saturday, one young teenager spent about two hours making airplane after airplane, each time refining the design, just to fly his airplane through the hula-hoop from greater and greater distance away. There was serious effort and therefore learning placed into each new aircraft he made. One of the most enjoyable moments came when a little boy about 5 years of age, tried and tried to fly his airplane through the hoop. When he was finally successful, the dance he danced and smile on his face said it all…he completed the mission. In total, this was a very good event with a little return toward normal in this COVID Delta Variant environment. I believe we made a difference in some, maybe more than a few, to continue learning about flight and flight test.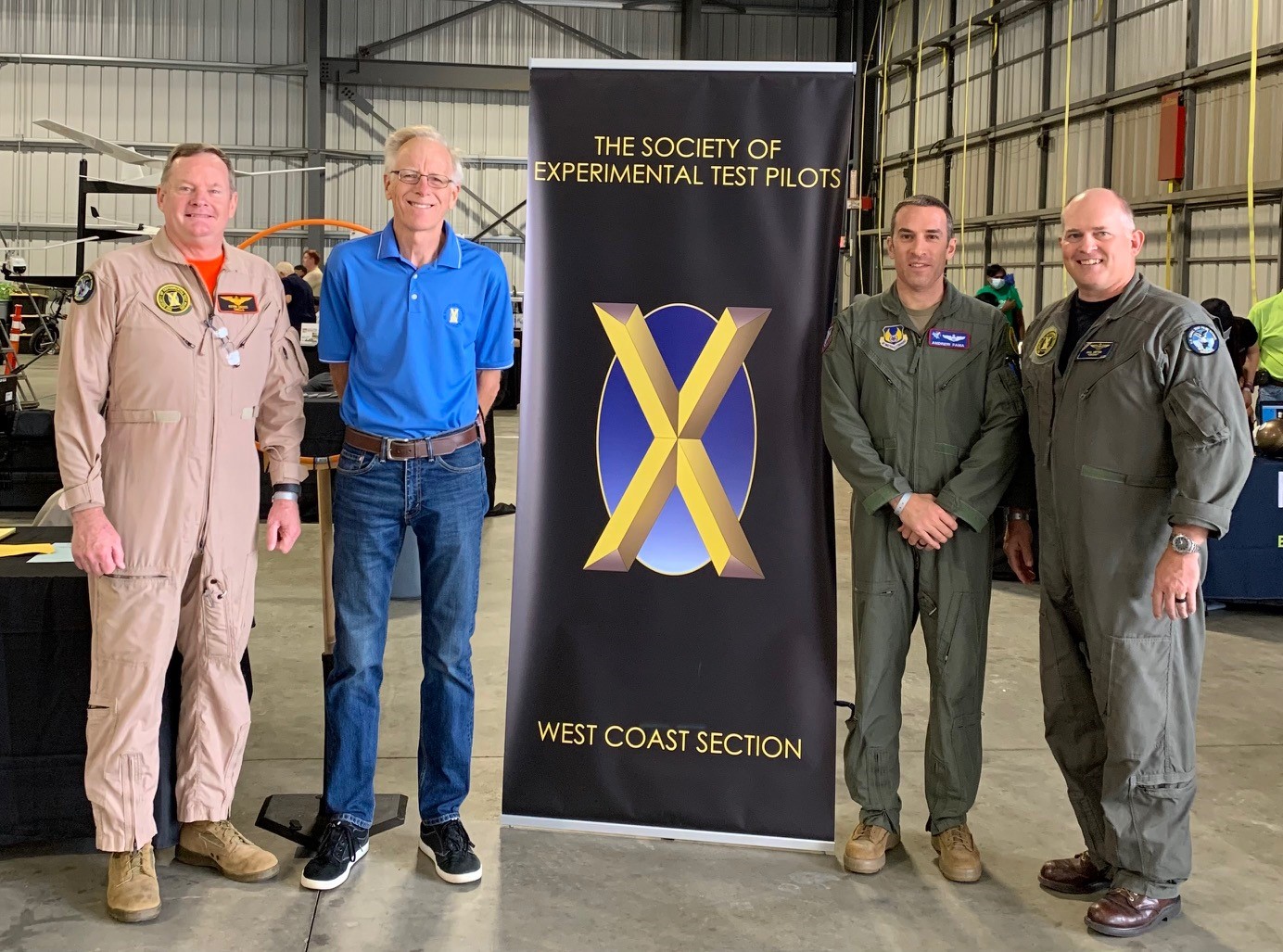 SETP Saturday Team, Kevin Gross (AF), Mike Meier (AF), Andrew Fama (M), Paul Meyer (AF) (not pictured is Brian Sandberg (AF)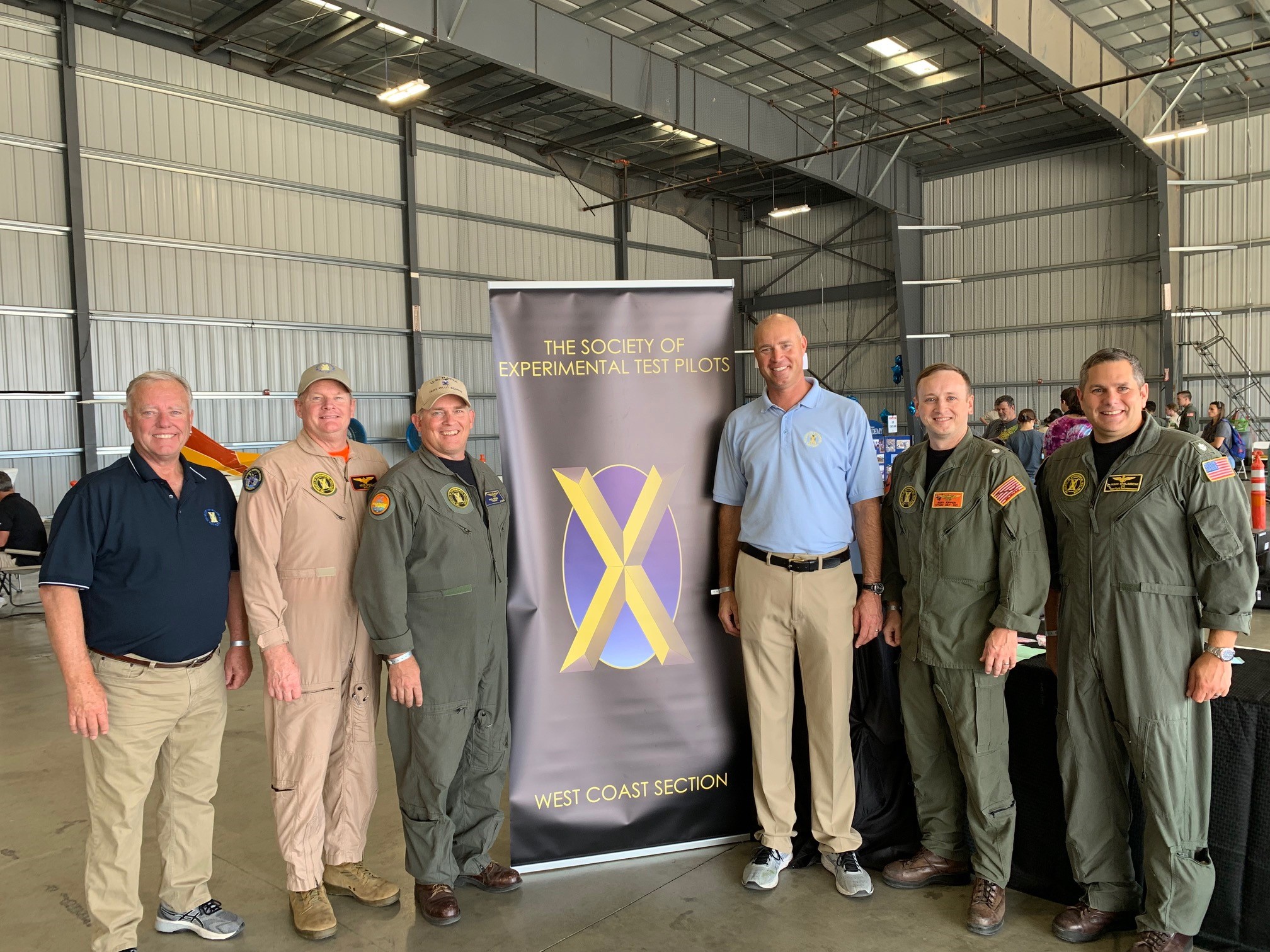 SETP Sunday Team, Mike Rabens (F), Kevin Gross (AF), Paul Meyer (AF), Brian Sandberg (AF), Rory Kipper (M), Jason Saglimbene (M)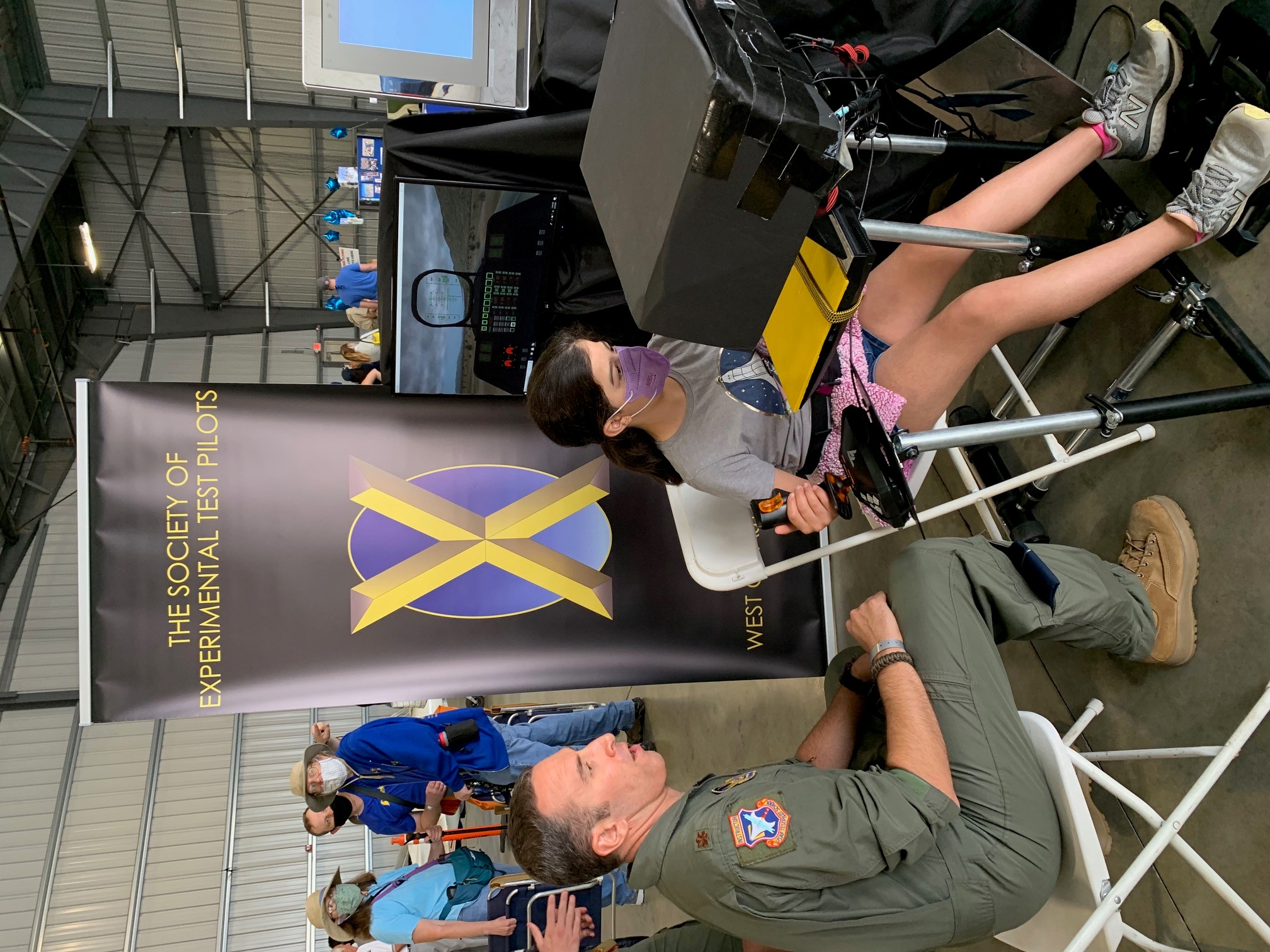 Andrew Fama (M) with a future test pilot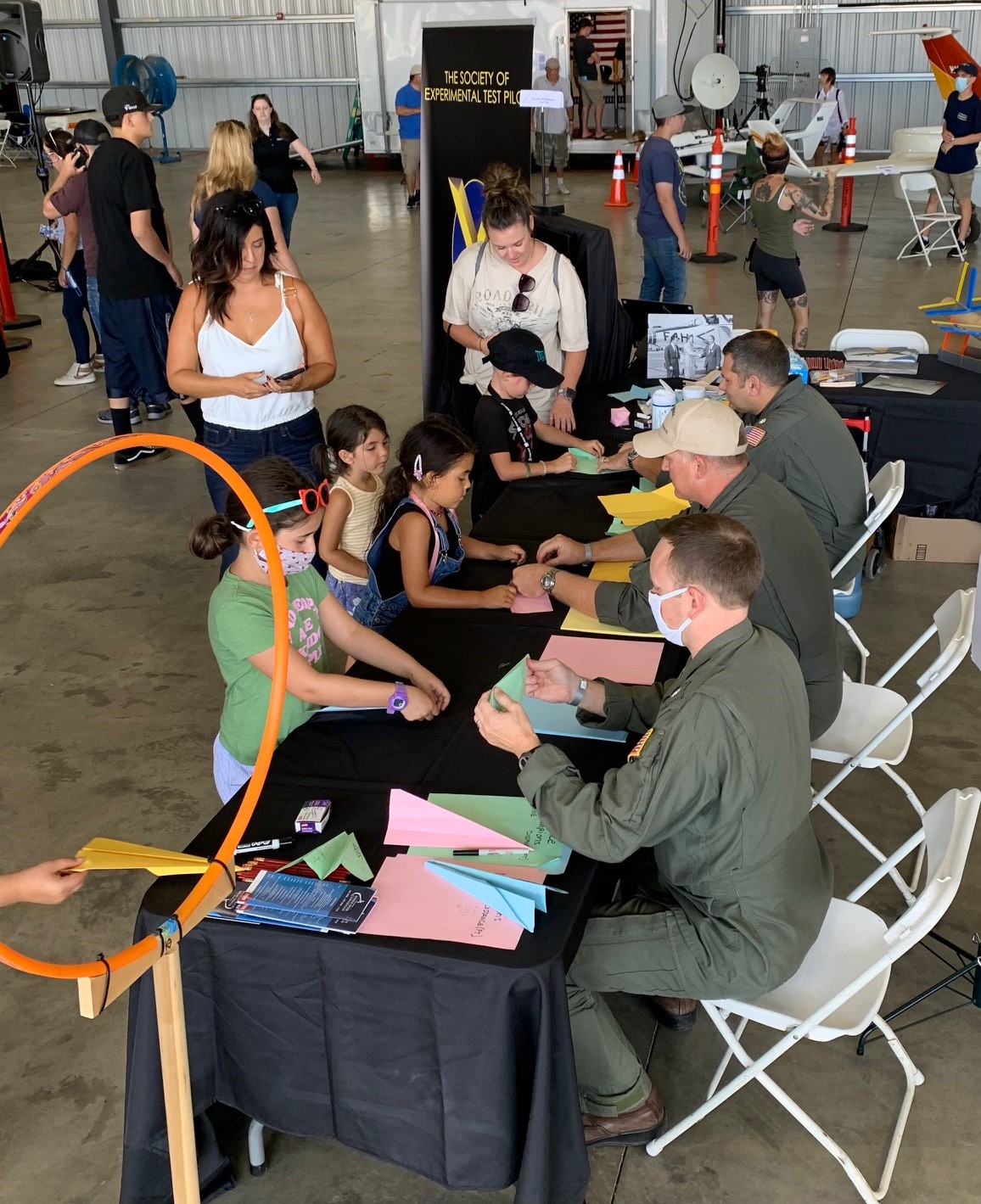 Teaching future test pilots
ITPS 10th Annual Flight Testing Seminar
ITPS 10th Annual Flight Testing Seminar
Thursday December 16th and Friday December 17th, 2021