Message from the President
October 2019, President's Message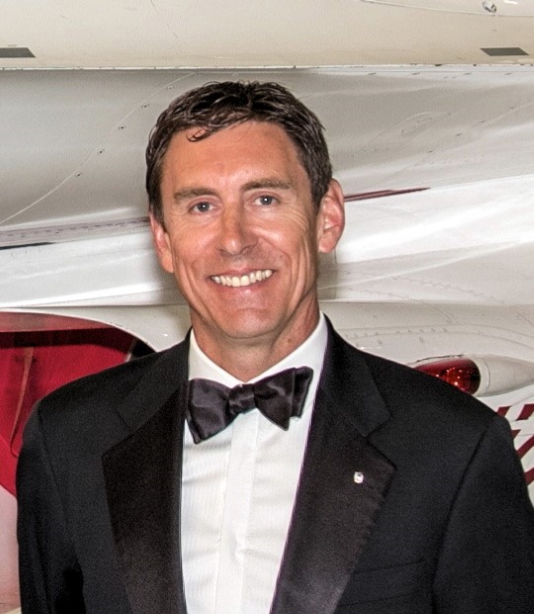 To the Society,
I am honored to serve this amazing society and its diverse members.
I have spent a lot of time thinking about—and discussing with many of you—how to use my short year in this office. I'll quickly address three things I often find myself returning to.
First, I intend to address the concept of "Lessons Learned" to encourage our members to go beyond just sharing their lessons with conference audiences. I believe that lessons are only truly learned when the learner changes the processes that left the lesson unlearned. When I'm at a conference, I want to hear about—and reward—the concrete actions presenters took to ensure that their lessons would stay learned.
Second, the loss of Julian Nott—a good friend and SETP member—has kept me thinking: What is a "Test Pilot?" You see, Julian was solely a balloon pilot, yet he was clearly a test pilot. What is it that makes a test pilot when it apparently isn't a particular set of motor skills? It feels like the answer is, "I know it when I see it," but this is not a basis for rational decision-making. I would like to find a durable definition of "test pilot." One that can survive in our rapidly-changing aerospace industry.
Finally, one of the most important characteristics of a test pilot is a strong sense of ethics. I would like to explore creating an SETP Code of Ethics to capture and share the ethical lessons that our members have learned.
Each of these areas will be addressed by a separate working group. If you are interested in being involved, please let me know by emailing me at "This email address is being protected from spambots. You need JavaScript enabled to view it.."
To all of you, thank you so much for your mentorship, your fellowship, and your trust. I am committed to making the most of this year by making our society better in substantive ways, but the Society of Experimental Test Pilots is what it is because of the membership and what we all do! Please stay active and involved and help us grow into the future.
"Evil" Bill Gray (F)
SETP President