Welcome to SETP
SETP Virtual Symposium on 16 April 2021 - Registration
The Society of Experimental Test Pilots
Virtual Symposium – 16 April 2021

Due to the cancelation of individual Section events, SETP will host a Virtual Symposium on 16 April 2021 to continue the Society's mission of sharing lessons learned within the flight test community. The purpose of this Symposium is to share the knowledge gained in the course of planning, execution and documentation of flight test activities. The intent of the Symposium is to help prevent re-learning of hard lessons through cross pollination of the ideas and discoveries from our seemingly different, yet similar and related areas of flight test.
Each technical presentation selected is given a 35-minute slot - 25 minutes for the presentation and 10 minutes for any questions/discussion from the virtual audience. If you have any questions, please contact This email address is being protected from spambots. You need JavaScript enabled to view it.. Thank you and we hope you'll join this event!
CLICK HERE TO REVIEW THE SCHEDULE AND REGISTER!
As soon as it is safe and reasonable to do so, we will begin hosting in-person events again to continue the networking and camaraderie with our esteemed Members!
2021 - EAA AirVenture Call for Papers
For details and to apply to be a presenter, visit https://eaa.org/airventure/AirVenture-Speaker-Information
On your application, please mention that you are affiliated with SETP and send the title of your presentation to This email address is being protected from spambots. You need JavaScript enabled to view it.
First Flight: Boeing's Advanced F-15EX
The latest generation of the venerable F-15 fighter took flight on 2 February in St. Louis, with Boeing chief test pilot Matt Giese (AF) at the controls. The flight lasted 90 minutes, and began and ended at Lambert field. The F-15EX is a technologically advanced version of the fighter that entered service in 1974, with fly-by-wire controls, a stronger airframe and much more modern computers and sensors.
CLICK HERE to read the full article.
2021 SETP West Coast Symposium Canceled
SETP is sorry to report that due to the ongoing issues related to COVID-19 we have had to cancel the West Coast Symposium that was scheduled to be held in San Diego on 19-20 March 2021.
If you have already booked a room reservation at The Catamaran Resort Hotel & Spa, you will need to call the hotel at 1-800-422-8386 to cancel this directly. The hotel will not automatically cancel it for you because you do have the option to keep your reservation if you decide you'd still like to stay at the hotel for a visit on your own.
We understand that the annual Fellows Coordinating Committee meeting was in conjunction with this Symposium and we are working on getting more information out to the Fellows regarding the path forward for this meeting to take place. We will email updates on this once they are available.
Thank you for your continued support of the Society! Check our website often for updates on other events. If you have any questions, please contact This email address is being protected from spambots. You need JavaScript enabled to view it..
Virgin Orbit Launch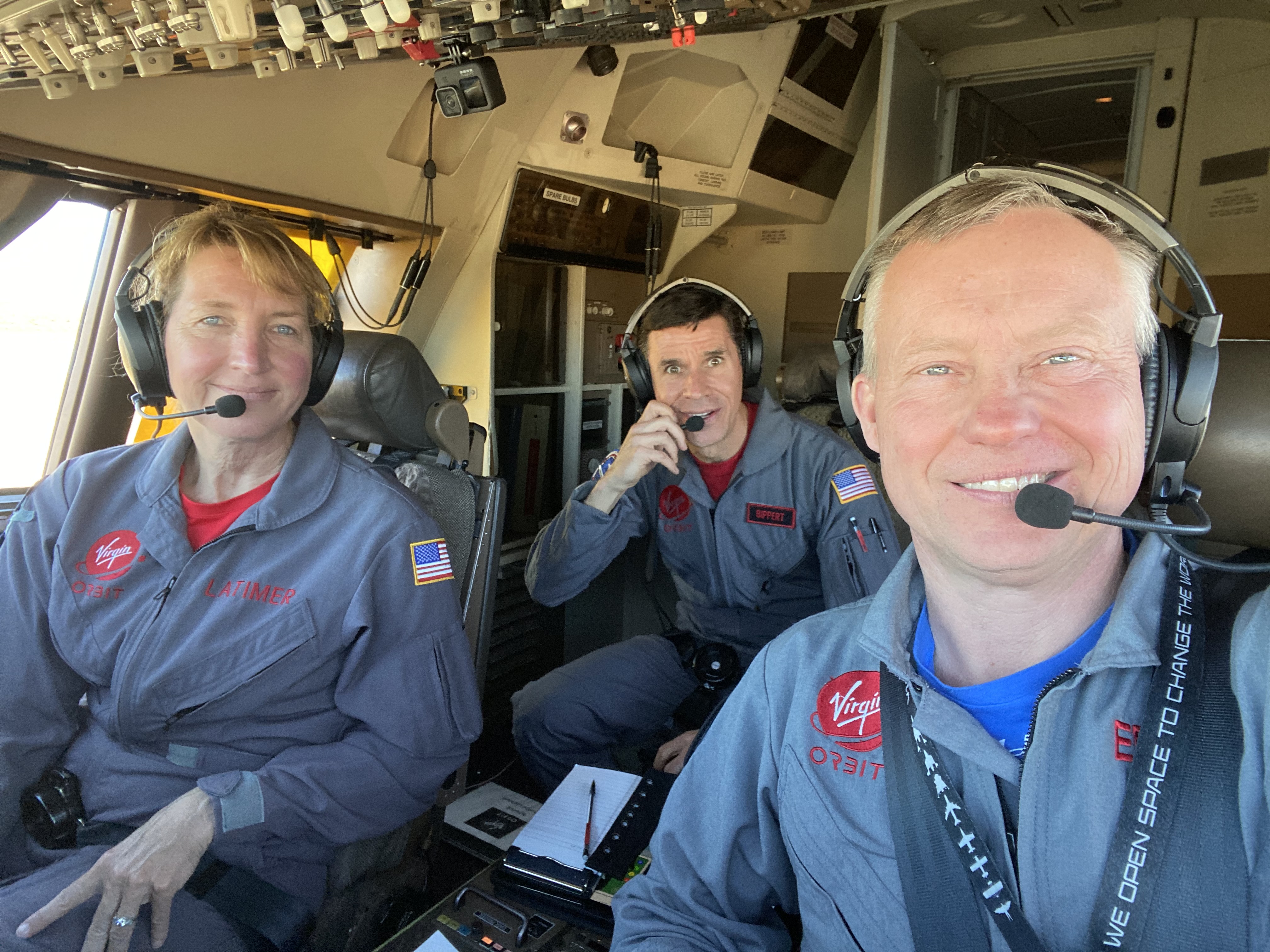 Kelly Latimer (AF), Eric Bippert (M) and Todd "Leif" Ericson (F) had the honor of flying the first ever air launch of a liquid-fueled rocket into orbit, successfully deploying 9 satellites.
Read the full article HERE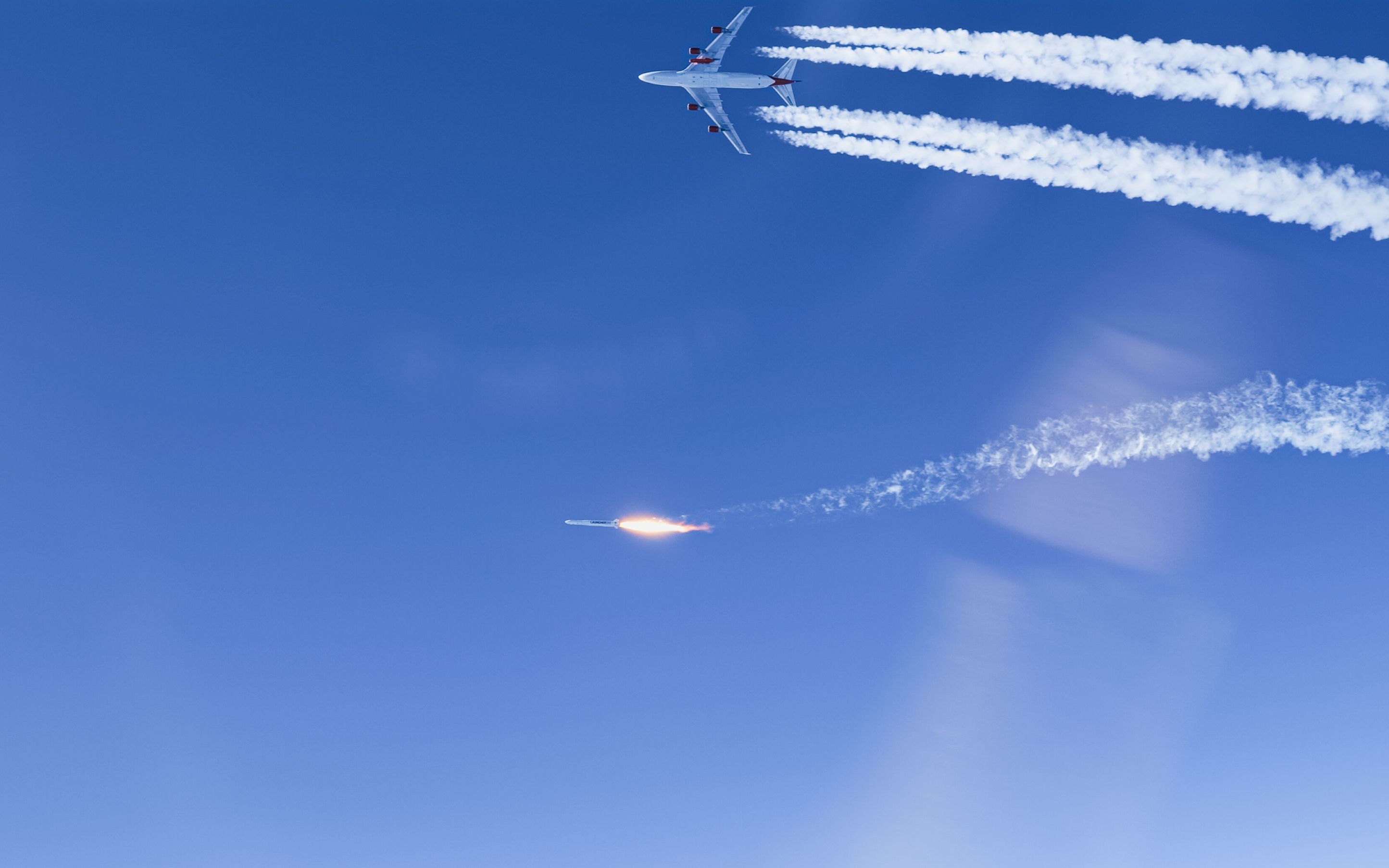 2021 SETP European Symposium Canceled
SETP is sorry to report that due to the ongoing issues related to COVID-19 we have made the decision to cancel the European Symposium that was scheduled to be held in Seville, Spain this June.
The Committee in Spain is committed to hosting the Symposium in 2022 so please check our website at https://www.setp.org/symposium/meetings/ for more information later this Fall.
If you have any questions please contact This email address is being protected from spambots. You need JavaScript enabled to view it..
The National Test Pilot School announces the USNTPS Graduate to NTPS Master's Degree Program