Welcome to SETP
NTPS Acquires Flight Research INC
NTPS Acquires Flight Research INC
National Test Pilot School (NTPS) Mojave, CA
On behalf of the NTPS Board of Trustees and the Board of Directors of Flight Research, Inc, we are pleased to announce the acquisition of Flight Research Inc assets and the creation of a new NTPS not for profit Business Unit, Flight Research International LLC (FRI).
NTPS is The World's Test Pilot School. Our mission is to educate and train military and civilian aviation personnel so that each graduate increases flight test competency, improves flight test and aviation safety, and enhances the aerospace profession worldwide. We complete our mission through our professional Test Pilot and Flight Test Engineer short and on demand courses. NTPS is accredited to award Master of Science Degrees and maintains an EASA certification.
Flight Research is a world leader in aircraft maintenance, advanced flight training specializing in upset prevention and recovery training, flight test support, preparation for space travel, and custom high performance aircraft support and flight training.
Said NTPS Enterprise CEO Pat Garman, "The joining of NTPS and FRI increases operational efficiencies and enables both NTPS and FRI to serve the international flight test and aviation communities with a broader set of flight test and advanced flight training options."
Said Bill Korner retiring Chairman and CEO of Flight Research, Inc. "It is a natural fit bringing these two exceptional companies together with the ability to offer customers the very best in services that further the safety and advancement of aerospace."
James E Brown III will continue to lead the NTPS School as President, and Patrick Garman will serve as the Interim CEO of the NTPS Enterprise and acting President of FRI. To learn more, please visit us at WWW.NTPS.edu and WWW.flightresearch.com.
Walter W. Hollis Award for Lifetime Achievement in Test & Evaluation to Honorable Bob Behler (F)
Mike Rabens (F), Chair of the NDIA Industrial Committee on Test and Evaluation, and Jeff Bilco, NDIA T&E Division Chair, presented the Walter W. Hollis Award for lifetime achievement in Test and Evaluation to the Honorable Bob Behler (F) on 1 November at the NDIA Systems and Mission Engineering Conference. Bob entered the Air Force in 1972, attended USAF Test Pilot School, flew the SR-71 and 65 other types of aircraft, commanded the 31st Test and Evaluation Squadron, the 9th Operations Group, and the 9th Reconnaissance Wing before serving in many Pentagon roles, retiring as a Major General. Afterwards he became one of the leading voices for Software and Cyber Test and Evaluation at Johns Hopkins University Applies Physics Lab, MITRE Corporation, SRC, Inc., and finally as COO and Deputy Director of Carnegie Mellon University Software Engineering Institute before being appointed by the president as Director, Operational Test & Evaluation for the Dept of Defense, a position he held for 3 years. He was one of only two test pilots and SETP members to serve as Director of Operational Test and Evaluation, the other being Honorable Jack Krings (F). As you can see in the picture, Bob is very much alive and well, and says he intends to continue to support our nation's Defense. His test philosophy can be summed up as "Veritas - seek the truth". Asked why we test, his response: "We test to minimize the maximum regret". A most worthy individual for this award, which is presented by NDIA in the name of Walter W. Hollis to honor his dedicated and long-standing service in the field of Test & Evaluation. In 1980, Walt was appointed as the Deputy Under Secretary of the Army for Operations Research. In this position, he proudly served the Army and this country, leading the Army T&E and analysis communities for 26 years until his retirement in 2006, but his reach was well beyond the Army. In fact, he was affectionately known as the grandfather of T&E.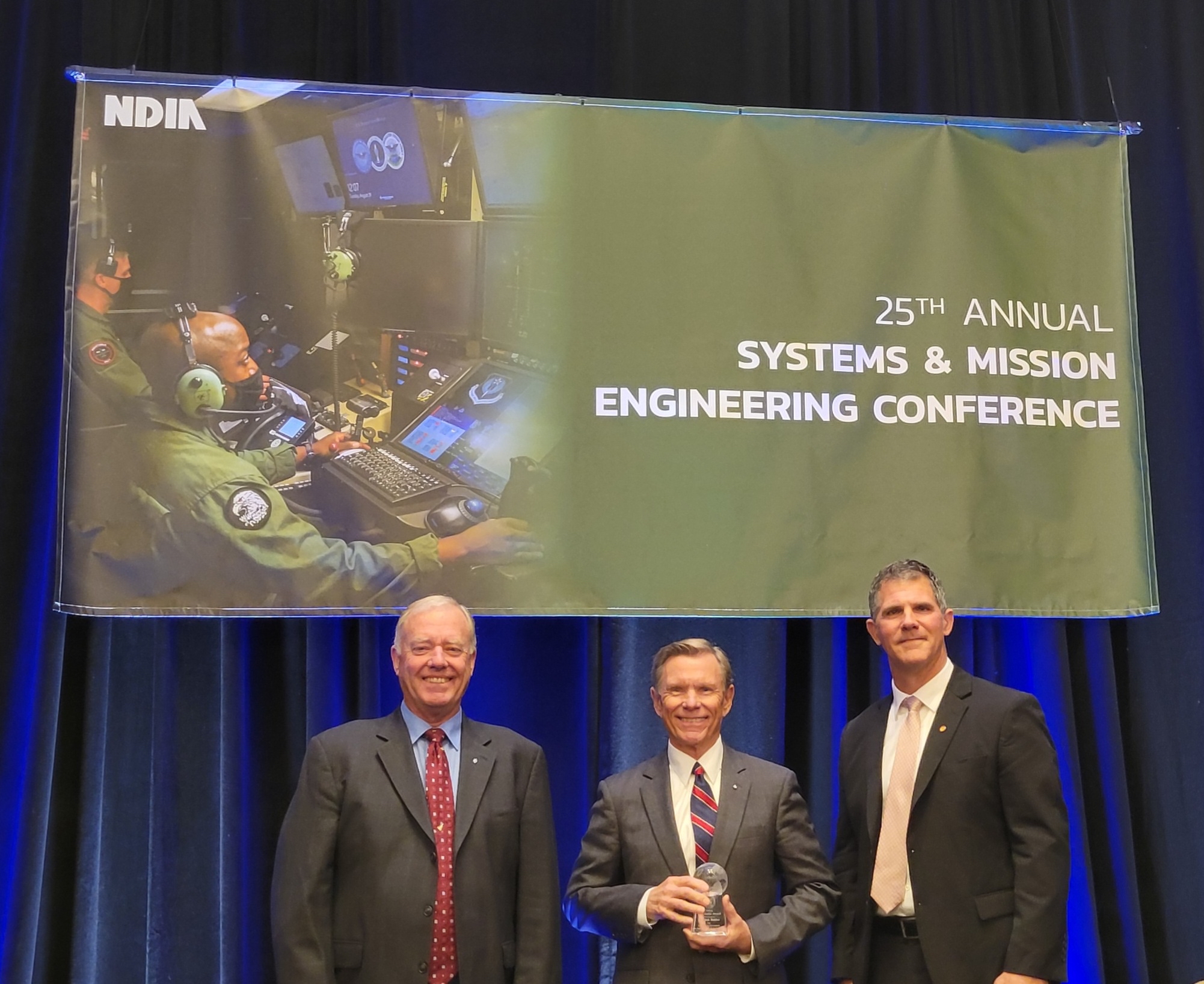 ITPS Canada Goes 100% Carbon Neutral with Partnership of LivClean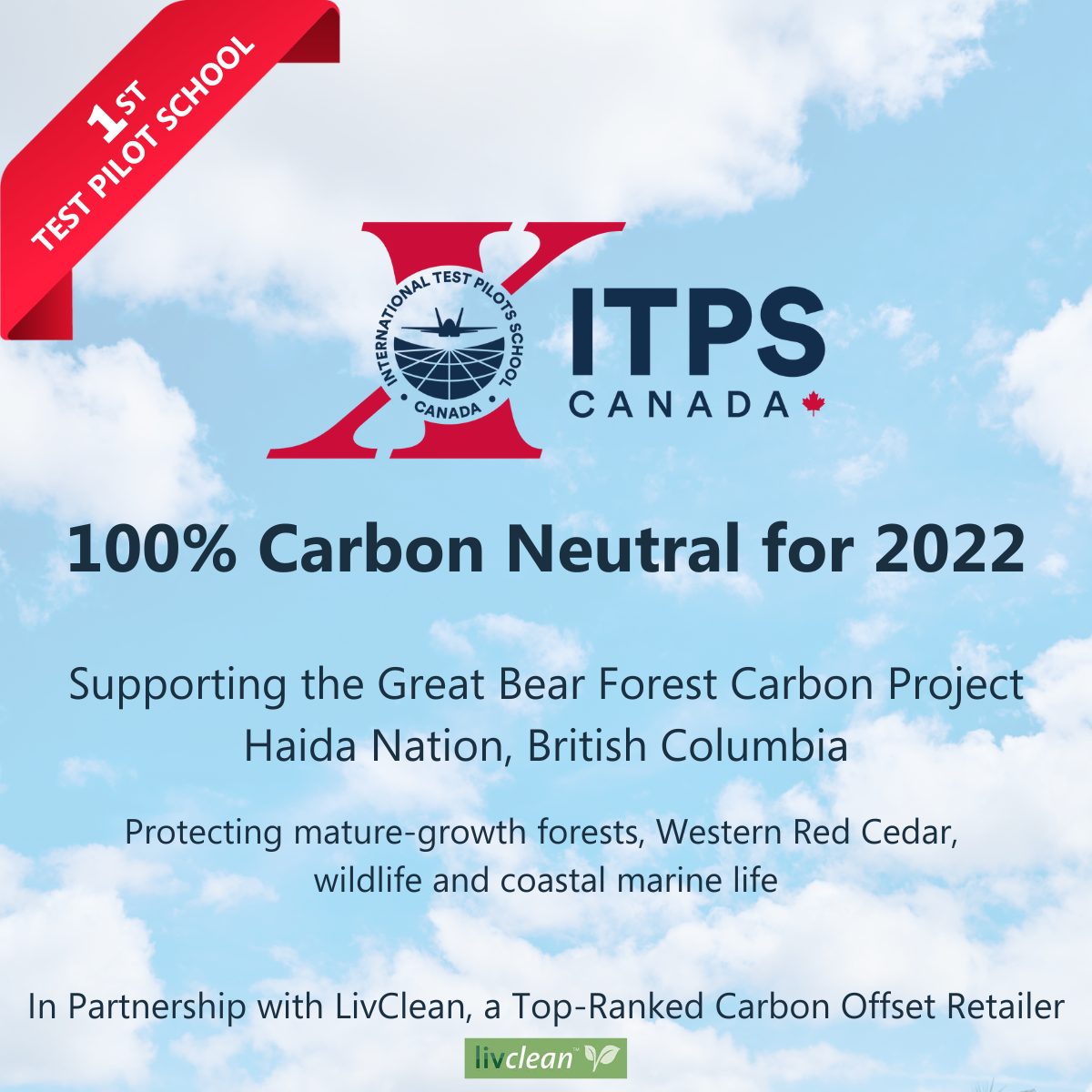 London, Ontario- ( November 19, 2022) - ITPS Canada is proud to announce a pledge to be 100% carbon neutral for 2022 and beyond
To help achieve the company's environmental goals, ITPS (International Test Pilots School) has partnered with LivClean, a top-ranked carbon offset retailer. Through the partnership, ITPS's carbon offset purchase will support the Great Bear Forest Carbon Project, located inside the traditional territories of the Haida Nation, British Columbia, Canada, and home to the largest remaining intact coastal temperate rainforest in the world.
"It's time for us all to take responsibility. Our partnership with LivClean and the Great Bear projects means ITPS Canada's carbon emissions from flying will be completely offset, making us the first test pilot school in North America to be 100% carbon neutral," says Giorgio Clementi, President of ITPS Canada. "This demonstrates ITPS is committed to climate action in aviation."
Read more: ITPS Canada Goes 100% Carbon Neutral with Partnership of LivClean
October 2022, President Message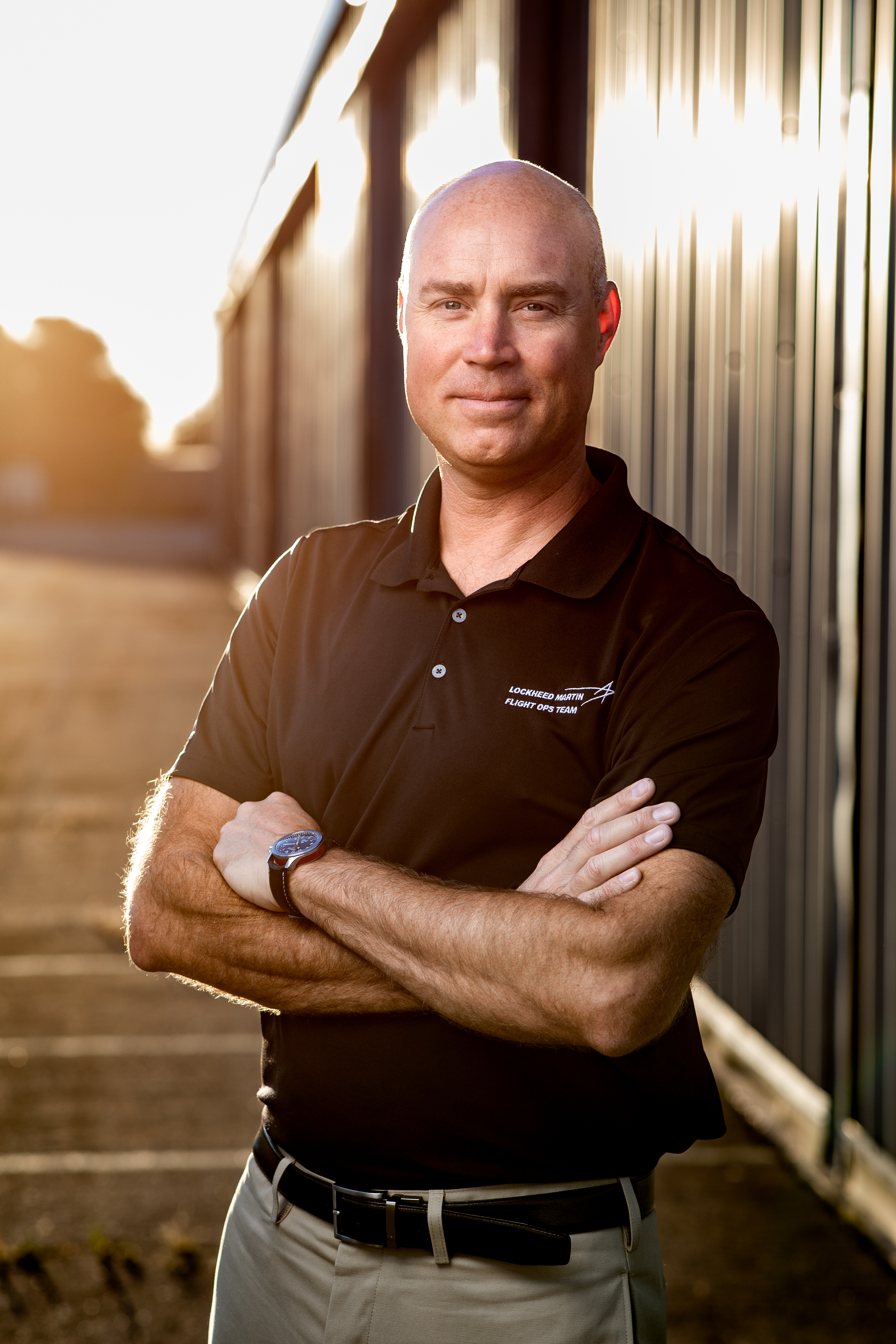 Dear SETP member,
As we begin the Society's 67th year, I want to thank you, on behalf of the entire 19-member Board of Directors and 12 standing committees, for the honor of serving you. The elected officers and appointed Technical Advisors, Section Representatives and committee chairs will be working several initiatives meant to increase the value of SETP to our international members and to our industry. The publicly visible results of these efforts fall into the categories past, present and future.
Past
From our earliest days, the charter members imagined a museum. The Society now has a critical mass of tangible history that needs to be properly preserved, protected, and displayed. Through the SETP Foundation Historical Committee, we will finalize our commitment to the Bob Hoover Library and Education Center and begin archiving items in earnest. This will further aide preparations for our 75th Anniversary celebrations in 2030.
Present
Our strength is in our geographic sections where ideas and lessons can be exchanged organically in social settings. While increasing SETP communications via social media and video conferencing are necessary in our modern world, nothing replaces the face-to-face interactions of mixing testers in a room. Partnering with SFTE chapters, we'll get back to smaller, more frequent, and less planning-intensive gatherings. Where there is a need, we'll encourage the formation of new sections.
Future
Our influence on youth and the test pilots and engineers of tomorrow is measurable. Through the SETP Foundation Education and Mentoring Committee, we look to codify our STEM outreach activities with the Foundation providing the funding and the sections providing the muscle. As systems advance and airframe flight sciences become more rare, the Constitution and SOP Committee will look for ways to open the aperture so that the Membership Committee can allow modern test pilots a level of membership in our Society.
SETP continues to be a leader in the aerospace industry, but we mustn't rest on our successes. Your participation is critical as we re-invigorate our Society and make small adjustments to keep up with the times. Your Board of Directors looks forward to your input.
Brian Sandberg (F)
2022-2023 SETP President
66th Annual S&B Award Winners and 2022 Fellow Class

The Society of Experimental Test Pilots is proud to announce the
Award Winners from the 66th Annual Symposium & Banquet and the 2022 Fellow Class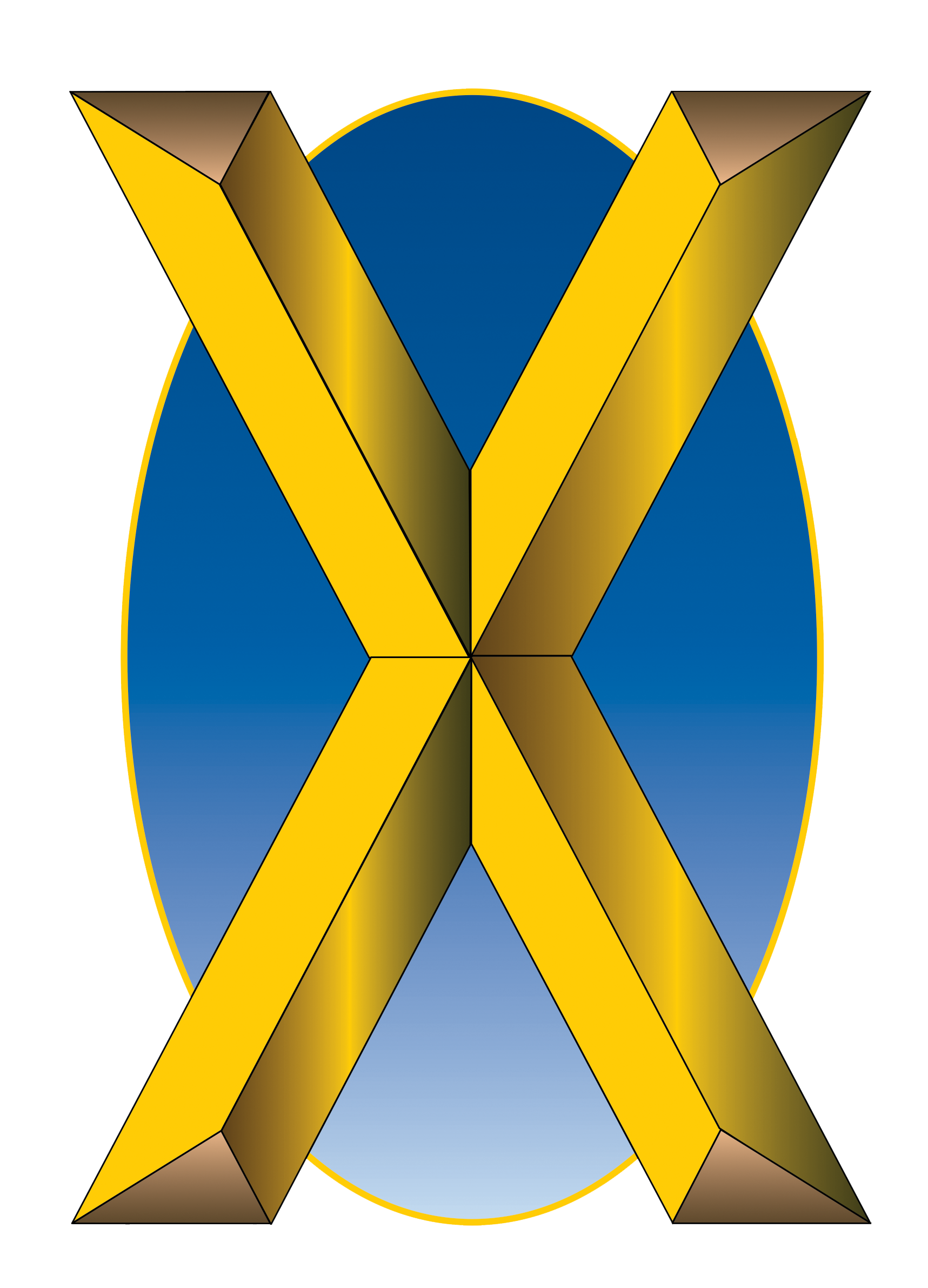 Herman R. Salmon Technical Publications Award
(Sponsored by Symbolic Displays)
For the Best Technical Paper published in Cockpit during the Past Year
"On-Board Oxygen Generation System (OBOGS) Flight Test How NOT to Conduct a Campaign"

James E. "JB" Brown, III (F), National Test Pilot School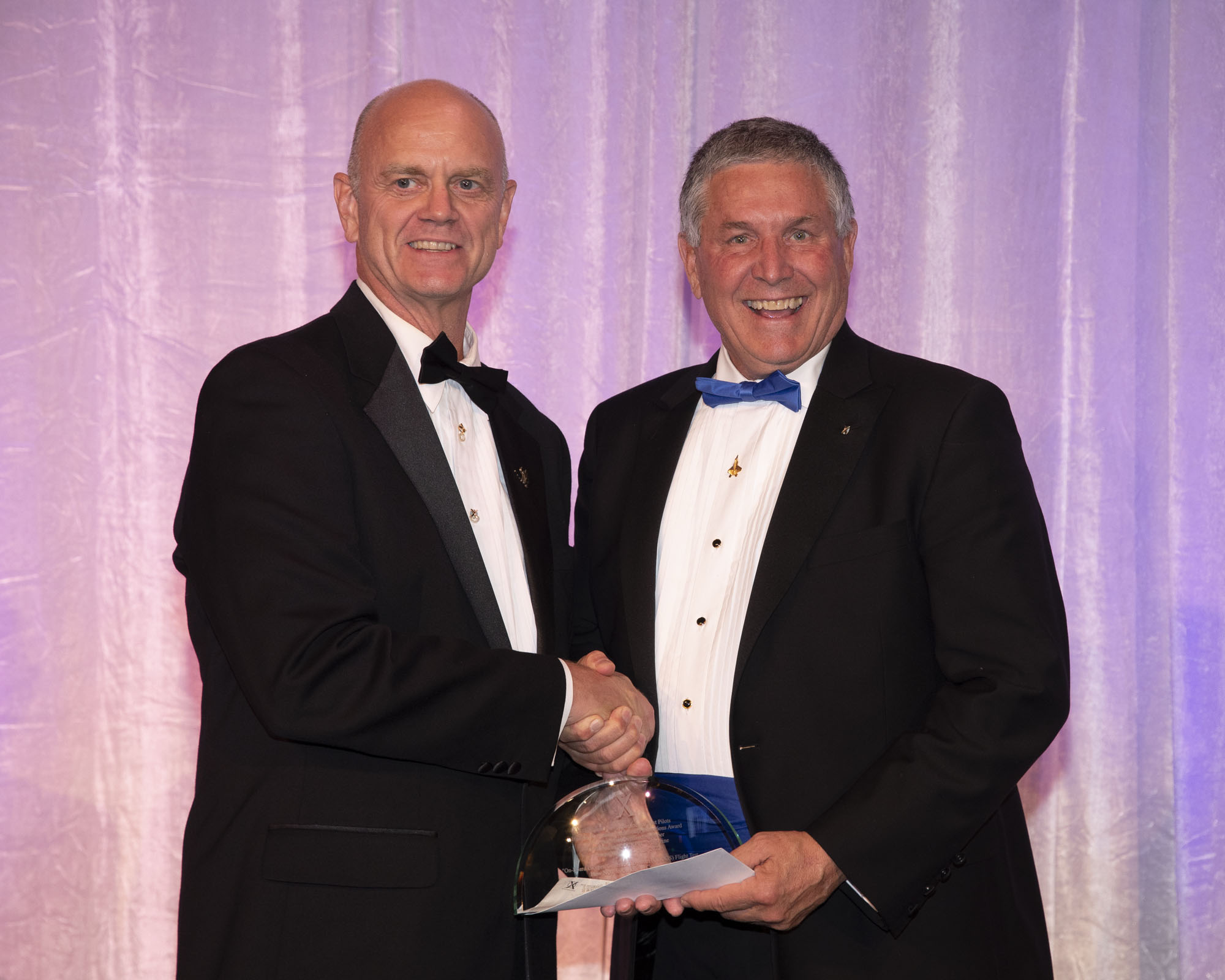 Read more: 66th Annual S&B Award Winners and 2022 Fellow Class
Billie Flynn (F) Appointed Vice President Technology & Strategic Development, ITPS
ITPS is pleased to announce that Billie Flynn has been appointed Vice President Technology & Strategic Development. Since joining us over a year ago Billie has made excellent contributions to our projects, curricula and instruction.

As a 5th Gen Fighter Subject Matter Expert he is providing essential advice and guidance on the development and services at the International Test Pilots School and the International Tactical Training Centre (ITTC). His experience flying the world's most advanced 5th Gen fighter is being leveraged to develop a 5th Gen Technology Roadmap to ensure that the ITPS/ITTC 5th Gen platform and curriculum prepare fighter pilots and test pilot students for advanced fighter aircraft.

Billie will support the development, testing, and introduction to service of the ITPS 5th Generation Surrogate Training Aircraft (5STA) and Advanced Controls Evaluator L-39 (FBW, VSS aircraft) and fulfil a business development role leading key initiatives for the test pilot school. He will continue to provide insight and mentorship to students on modern combat aircraft flight testing and flight test safety.

On the tactical side, Billie will advise on technology and curriculum development for the International Tactical Training Centre (ITTC) programmes, delivered domestically and worldwide, to reflect the necessary advancements to properly equip today's fighter pilot trainees for tomorrow's service fighter aircraft.

Billie is a former Royal Canadian Air Force fighter pilot and test pilot. Billie's over thirty-year flight test career includes stints at Edwards AFB testing fighter aircraft, DASA (now Airbus, Manching) testing Eurofighter and at Lockheed Martin testing the F-35. He retired from Lockheed Martin as Senior F-35 Test Pilot and Fellow after a long and stellar career evaluating all variants of the F-35 and extensive F-16 testing. Billie is a Fellow and Past President of the Society of Experimental Test Pilots.

When asked about his new role at ITPS, Billie commented, "I am excited to support ITPS as it grows and leverages technology advancements to provide world-class instruction for future test pilots and flight test engineers. The future looks very bright indeed for ITPS."
Klaus Savier Awarded the Spirit of Flight Award
EAA, in partnership with the Society of Experimental Test Pilots (SETP), is proud to award Klaus Savier, EAA 258013, the Spirit of Flight Award.