Welcome to SETP
Burt & Dick Rutan to Speak at National Aviation Hall of Fame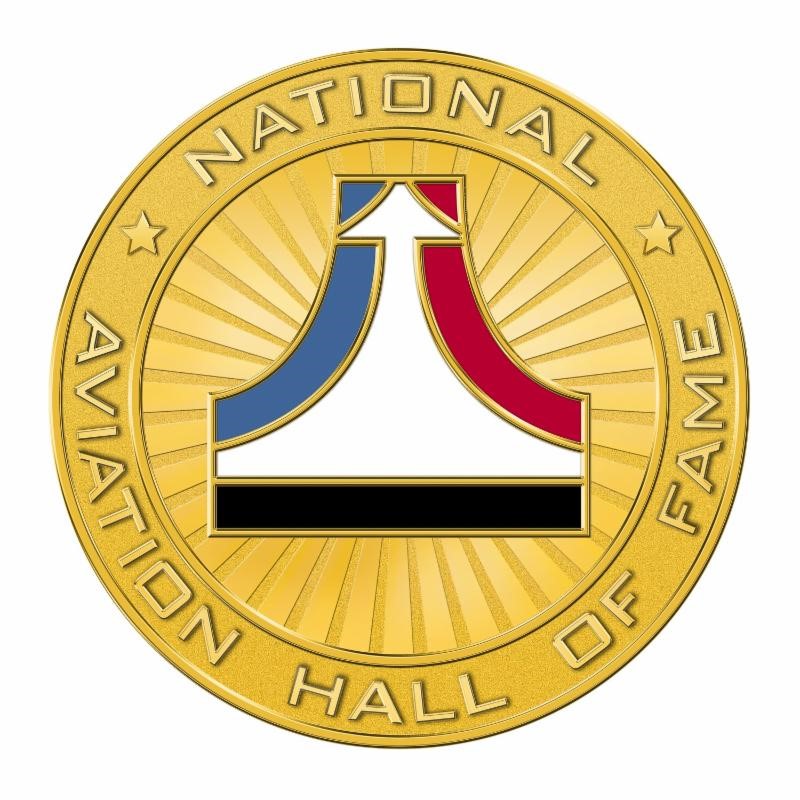 FOR IMMEDIATE RELEASE
January 24, 2019
Media Contact: Amy Spowart
(937) 256-0944 ext. 11
This email address is being protected from spambots. You need JavaScript enabled to view it.
Burt & Dick Rutan Scheduled to Appear Together in Dayton, Ohio
National Aviation Hall of Fame Enshrinees Talk about their
aerospace achievements on February 22
The National Aviation Hall of Fame (NAHF) is thrilled to announce that two of their Enshrinees will take part in the Evening With Enshrinees series on February 22, 2019. Focusing primarily on their lives as designers, engineers and test pilots, no topic will be unwelcome during the Q & A that will follow their opening presentation.
Named one of Time Magazine's 100 Most Influential People in the World, NAHF Enshrinee Burt Rutan is the retired Founder and CEO of Scaled Composites. Having developed, created and tested 46 aircraft, including the Voyager, the first aircraft to circle the world non-stop without refueling and SpaceShipOne, the world's first privately built manned spaceship, Burt's influence and impact on the world of aerospace is significant. His impact has earned him the Charles A. Lindbergh Medal, two Collier Trophies, and the NAA Wright Trophy. In 1995, Burt was inducted by the NAHF for his extraordinary impact on the aerospace world.
Earning his pilot's license and driver's license on the day of his 16th birthday, NAHF Enshrinee Lieutenant Colonel Dick Rutan's, USAF (Ret) assent to greatness is just as nonconformist. Dick flew 325 missions in Vietnam, 105 of them as a MISTY FAC. His USAF service earned him several awards and decorations, including the Silver Star and five Distinguished Flying Crosses. In 1986, Dick completed a historic (and still unchallenged) non-stop and non-refueled flight around the world in the Voyager aircraft. In 1997, Dick flew around the world again in two experimental Long-EX aircraft. A third attempt ended dramatically with an emergency parachute jump. In 2002, Dick was inducted into the NAHF.
In 1986, Burt and Dick Rutan were awarded the Presidential Citizen's Medal of Honor by President Ronald Reagan. In 1990, they were awarded the NAHF Spirit of Flight Award for their remarkable work with Voyager.
"People often ask what makes someone worthy of induction into the NAHF," states NAHF Executive Director Amy Spowart. "Dick and Burt are ideal examples. Almost from the time they could walk, they wanted to fly, and, they didn't just stop with wanting to fly or flying someone else's aircraft. They learned all they could about the physics of flight. They are dreamers, scientists, engineers, test pilots and, most of all, brave. Nothing stops them from their goals, not even fear. They are perfect examples of what it means to be a NAHF Enshrinee."
For details on how to hear Burt and Dick Rutan at this very special event, please visit www.nationalaviation.org. An exclusive Meet & Greet will be held prior to the theater event. An option to pre-purchase Burt Rutan's official autobiography and/or a Dick Rutan signed F-100 lithograph is also available. For all portions of the event, ticket prices vary and seating is limited.
SOCIAL MEDIA PARTICIPATION
Twitter: @NAHF
Facebook: www.facebook.com/National.Aviation.Hall.of.Fame
Website: www.nationalaviation.org
ABOUT THE NAHF
Since its foundation through an Act of Congress in 1964, the National Aviation Hall of Fame (NAHF) has been dedicated to honoring America's aerospace pioneers. Considered by many to be a true national treasure, the NAHF has served as the only Congressionally-chartered aviation hall of fame for over 50 years and works tirelessly to confidently promote the vision, innovation, skill and courage of the national heroes who lent their genius to further our nation's aerospace legacy.
Located in Dayton, OH, the NAHF Learning and Education Center is committed to informing the public of American aviation heroes, their accomplishments and their impact on advances in aviation from Early Flight to Space Travel. The NAHF strives to create a distinctive educational resource that will inspire future generations to appreciate our nation's extraordinary aviation heritage and the men and women who created it.
1100 Spaatz St.
Dayton, OH 45433
History Made Again!
The first F-35 flight test flown by a woman was completed on 14 December 2018 at Edwards AFB.
Congratulations to Maj Rachael Winiecki, USAF (PAM) on this accomplishment.
Read the full article HERE!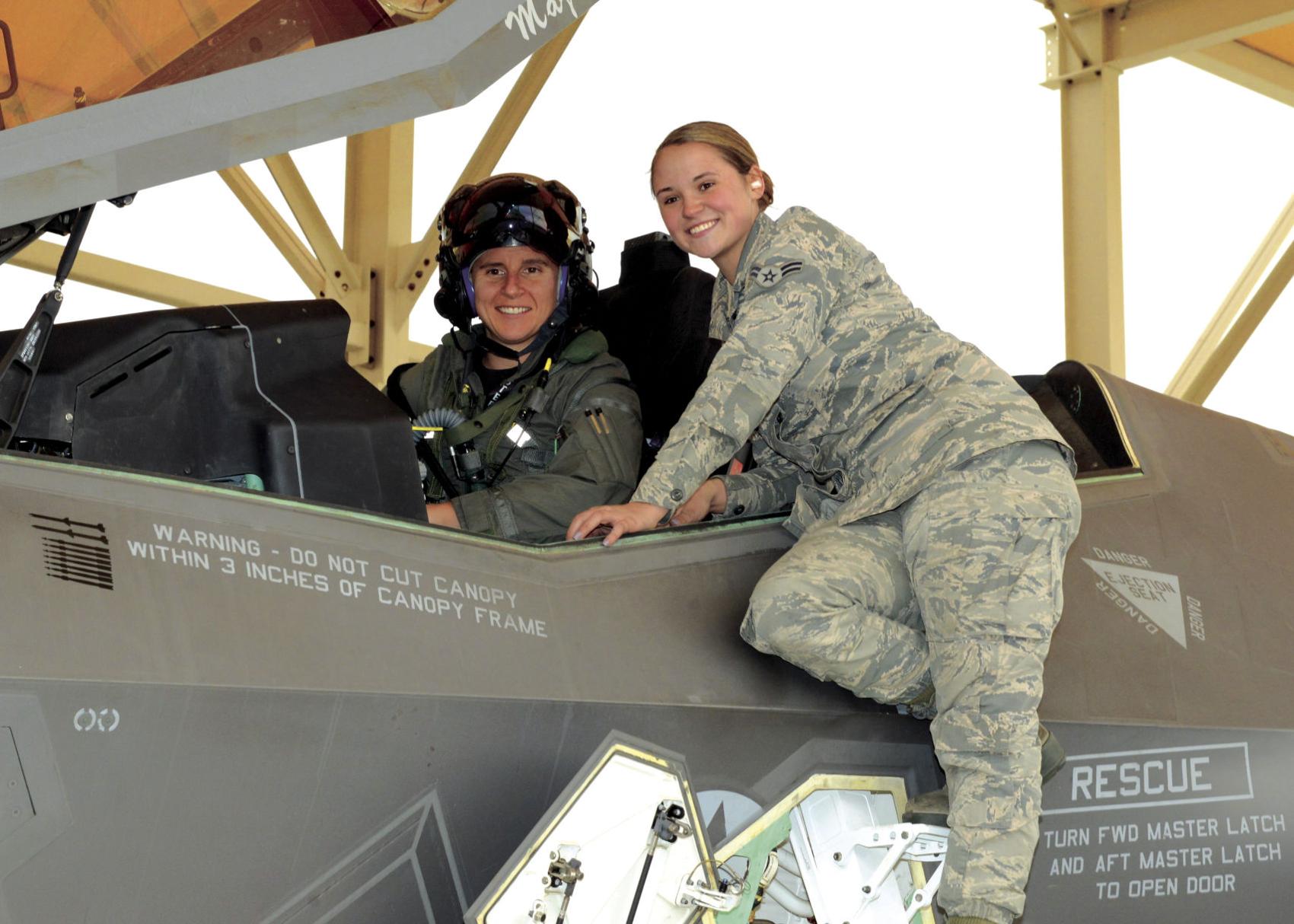 Apollo 11 50th Anniversary Commemorative Coin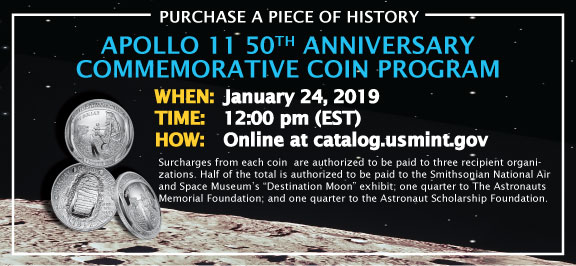 The world eagerly watched on July 20, 1969, as Neil Armstrong and Edwin "Buzz" E. Aldrin, Jr. took mankind's first steps on the moon. This unprecedented engineering, scientific, and political achievement was the culmination of the efforts of an estimated 400,000 Americans and secured our Nation's leadership in space for generations to come. The Apollo 11 crew—Armstrong, Aldrin, and Michael Collins—safely returned to Earth on July 24, 1969, fulfilling the national goal set in 1961 by President John F. Kennedy. Nearly half a century later, the United States is the only country ever to have attempted and succeeded in landing humans on a celestial body other than Earth and safely returning them home.
In recognition of the 50th anniversary of the first manned landing on the moon, Public Law 114-282 authorized a four-coin program: a curved $5 gold coin, a curved $1 silver coin, a curved half-dollar clad coin, and a curved 5 ounce $1 silver proof coin. In 2019, the U.S. Mint will celebrate the 50th anniversary of the historic Apollo 11 mission by producing and selling commemorative coins. Half of the coins' surcharges are authorized to be paid to the Smithsonian National Air and Space Museum's "Destination Moon" exhibit; one quarter to the Astronauts Memorial Foundation; and one quarter to the Astronaut Scholarship Foundation. The one-fourth of the coin surcharges will directly benefit the Astronaut Scholarship Foundation as long as the Foundation raises matching funds.
The sale of the coin begins on January 24, 2019 at 12 pm (EST) via the U.S. Mint. The demand is high so order yours right away.
ONLINE
CATALOG.USMINT.GOV
PHONE
1-800-USA-MINT (872-6468)
8 AM - 12:00 AM EST
Seven (7) days a week
TTY: 1-888-321-MINT (6468)
8:30 AM - 5 PM EST
Monday - Friday
40th Howard Hughes Memorial Award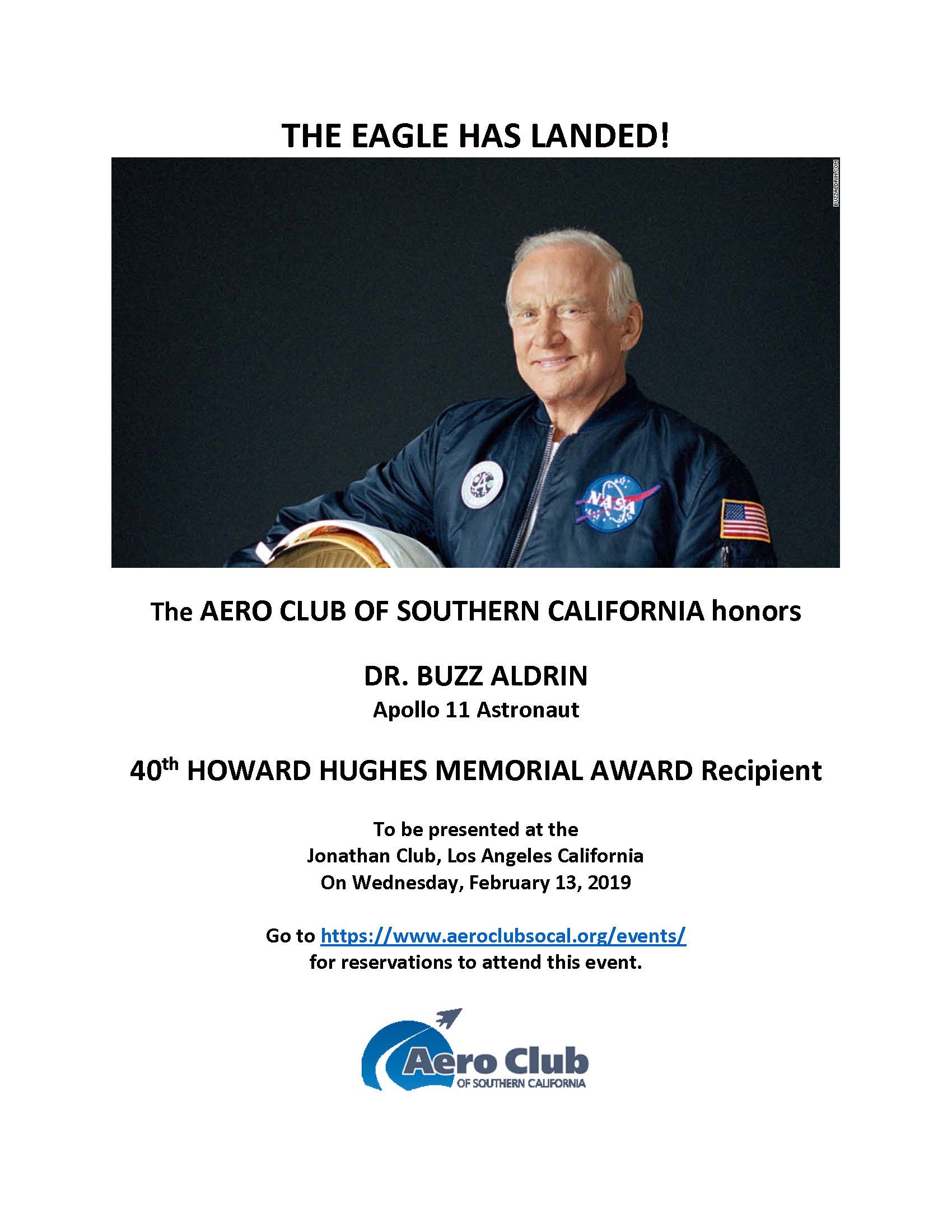 National Aerospace Library Sound Archive (Andy Sephton 'Flying Historical Aircraft')
The sound recording of Andy Sephton's 2004 lecture to the Royal Aeronautical Society 'Flying Historical Aircraft' has just been added to the National Aerospace Library Sound Archive - a real 'Who's Who' of aviation personalities and historical subjects - and is now available to listen to via the Royal Aeronautical Society's SoundCloud web-site:-
The specific link to the recording is as follows (just click on the arrow button to 'Play') :-
https://www.aerosociety.com/news/audio-classic-lecture-series-flying-historical-aircraft-by-andy-sephton/
The recording of Andy Sephton's lecture has been released alongside a recording of a historic 1954 lecture by H.R.H. The Duke of Edinburgh on the key role aviation has played in the development of remote areas of the world and a 1998 lecture by Christopher Bartlett on the evolution of aircraft weapon aiming / sighting technology.
A quick link to the historic lectures and speeches available so far (including Sir Frederick Handley Page, Igor Sikorsky, Jeffrey Quill, Peter Twiss, Charles H. Gibbs-Smith, Andrew Brookes, Silvius Dornier, Sir Richard Glazebrook, Commander Graeme Rowan-Thomson, Keith Hayward, Sir Dermot Boyle, Philip Wills, Chris Yeo, Captain John Cecil Kelly-Rogers, Col. Al Worden, Peter Hearne, Sir George Edwards, Captain John Cecil Kelly-Rogers, John Farley and A. W. 'Bill' Bedford ) is:-
https://soundcloud.com/aerosociety-podcast/sets/classic-lecture-series
A quick link to the extended interviews available so far (including interviews with Captain Eric 'Winkle' Brown, Chuck Yeager, Scott Crossfield, Handel Davies, Al White, Bill Humble, Pete Knight, Dick Johnson, Philip Lucas, Peter Bugge, Col. Emil 'Ted' Sturmthal, Harald Penrose, John Morton, D. P. Davies, Jeffrey Quill, John Cunningham, Sir Barnes Wallis, R. A. C. Brie, Sir Harry Ricardo and Clayton Knight) is :-
https://soundcloud.com/aerosociety-podcast/sets/an-interview-with
All the historic podcasts released via the National Aerospace Library Sound Archive can also now be downloaded for free via iTunes:-
https://itunes.apple.com/gb/podcast/aerosociety-podcast/id1216235459?mt=2
The intention of the National Aerospace Library Sound Archive project is to create a historically significant oral history archive which makes the voices of the past (pilots, engineers, scientists etc.) 'alive' once more to inspire and inform current and future generations and the sound archive has attracted a number of favourable comments / interest via social media.

Please note that if these recordings or extracts from these recordings are to be reproduced in any way (book, journal article, web-site etc.), acknowledgement should be made to the 'Royal Aeronautical Society (National Aerospace Library)' as being the source of the original.
Please feel welcome to forward details of these historic aviation recordings to anyone who may be interested.
An online version of an article published in the Royal Aeronautical Society's magazine Aerospace December 2017 which reviews the latest developments with the National Aerospace Library Sound Archive is available via the following web-site:-
https://www.aerosociety.com/news/listen-to-aviation-voices-come-alive/
62nd Annual Symposium & Banquet Survey Results
Click HERE to view the 62nd Annual Symposium & Banquet Survey Results.
October 2018, President's Message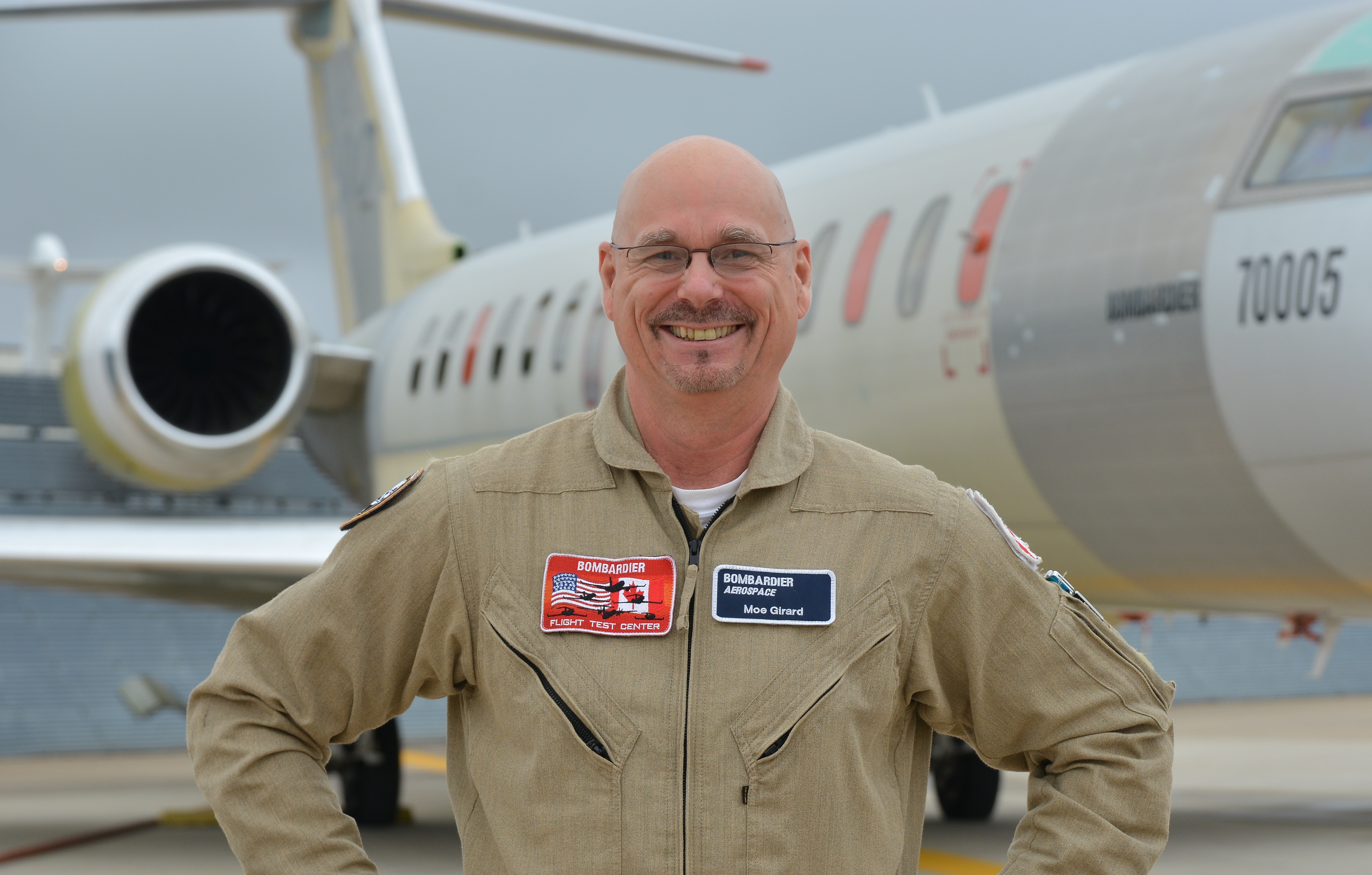 Good day fellow SETP Members. The Board of Directors and I are honored and privileged to serve you and the Society for the upcoming 2018/2019 year.
I must start by recognizing Art "Turbo" Tomassetti for his outstanding leadership and energetic dedication as President over the past year and look forward to his continued support as our Executive Advisor for the coming year.
Looking back, we had a busy and exciting year – lively section Symposia, excellent presentations, great flow of information vital to our profession, and of course, the opportunities to reconnect with old friends and make new ones. 2018 culminated in a fantastic 62nd Symposium and Banquet with 645 in attendance! Rich Lee and his Committee again did an outstanding job and along with our incredible SETP Staff, deserve our thanks for a hugely successful Symposium.
Looking forward, the Board of Directors will focus on a few key goals:
Our first goal will be to reach potential Members who have not joined our Society. We will revamp and update our new Member material to make it more relevant, and I will encourage our Sections to reach out to non-Members and explain the great benefits this Society has to offer them. We will extend our reach worldwide and provide those untapped flight test organizations with the valuable tools we have readily available. It's a challenging task but one I strongly believe is worth pursuing.


Our second goal is to ensure a vibrant future for our Society and that means engaging our youth. Those young, passionate aviation and science enthusiasts deserve our attention and mentorship. STEM is not effective unless we are ALL engaged. As such, my challenge to you is that in the next year, commit four hours – more if you can spare it – to our youth. Participate in school and college career days. Attend or judge science fairs, paper airplane competitions, and other science/aviation related events. Set them on a course that will change their lives forever.


Our third goal is to continue to care for our own Members, through the support and continual growth of our Critical Incident Response Committee, the Partner's Handbook, and the Scholarship Foundation.
With the active participation of every SETP Member, the Society will thrive, grow, and become even more valuable and essential than it is today. I ask each of you be an active Member of the Society. I encourage you to attend or volunteer at your local SETP Section Symposium or monthly/quarterly Section meetings. Submit a paper for presentation. Write an article for Cockpit. Contribute to the Society's Foundations through Amazon Smile when you make internet purchases. Your participation, big or small, will ensure the continued growth and health of the Society.
I thank you for your support and I look forward to a great year. I hope to see each of you over the coming year at the many regional events and, of course, in Anaheim for the 63rd Annual Symposium.
Fly Safe. Be an Active Member. Be a Good Mentor.
Cheers
Maurice "Moe" Girard (F)
President, SETP