Welcome to SETP
NTPS Selections for the 2021 Flight Test Engineer GA Program
The National Test Pilot School (NTPS) is pleased to announce that the selection process for the 2021 Flight Test Engineer Graduate Assistant Program has been completed and are excited to introduce the first three selectees. Click Here to download the full press release.
2021 - EAA AirVenture Call for Papers
For details and to apply to be a presenter, visit https://eaa.org/airventure/AirVenture-Speaker-Information
On your application, please mention that you are affiliated with SETP and send the title of your presentation to This email address is being protected from spambots. You need JavaScript enabled to view it.
First Flight: Boeing's Advanced F-15EX
The latest generation of the venerable F-15 fighter took flight on 2 February in St. Louis, with Boeing chief test pilot Matt Giese (AF) at the controls. The flight lasted 90 minutes, and began and ended at Lambert field. The F-15EX is a technologically advanced version of the fighter that entered service in 1974, with fly-by-wire controls, a stronger airframe and much more modern computers and sensors.
CLICK HERE to read the full article.
Virgin Orbit Launch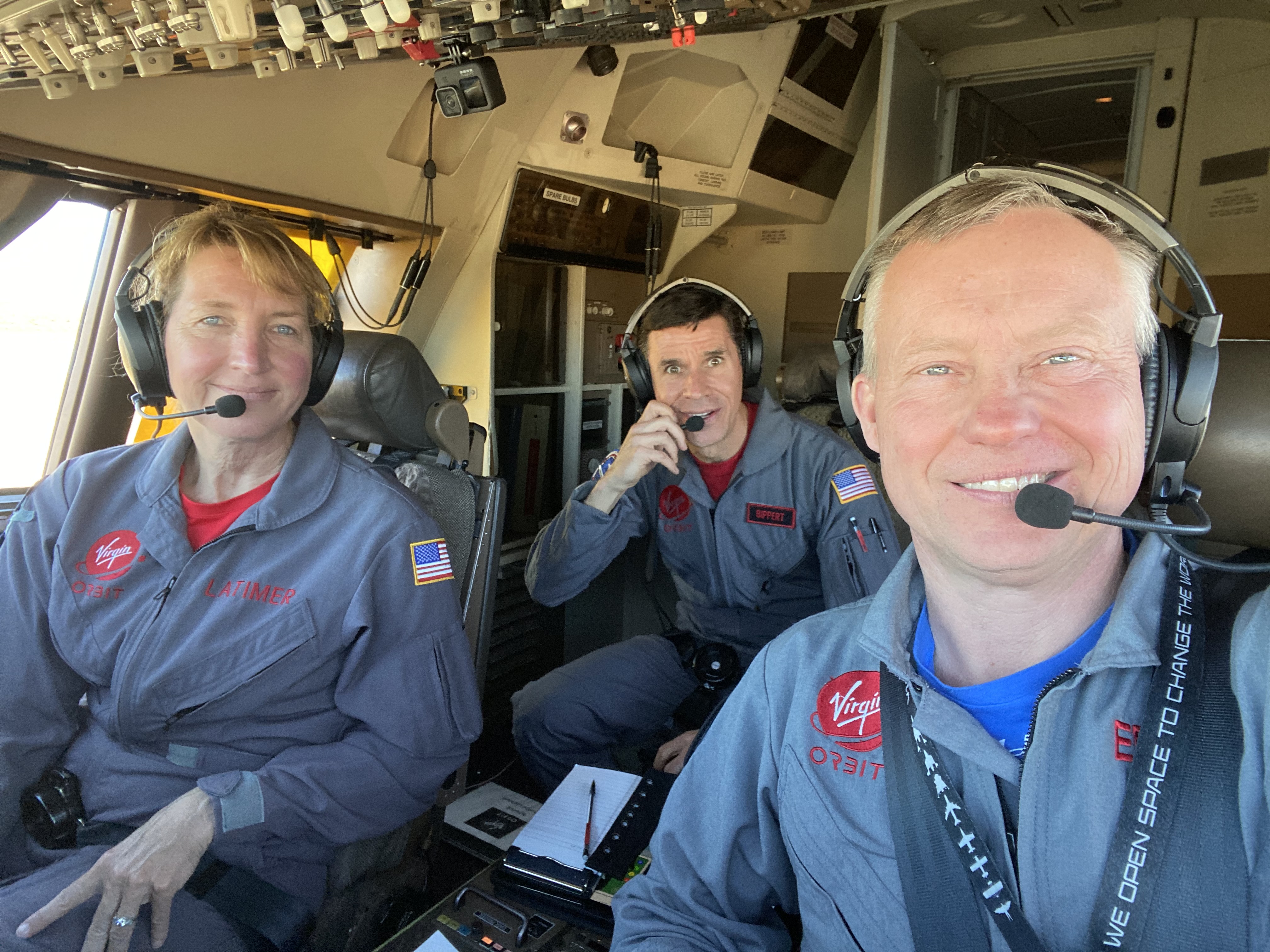 Kelly Latimer (AF), Eric Bippert (M) and Todd "Leif" Ericson (F) had the honor of flying the first ever air launch of a liquid-fueled rocket into orbit, successfully deploying 9 satellites.
Read the full article HERE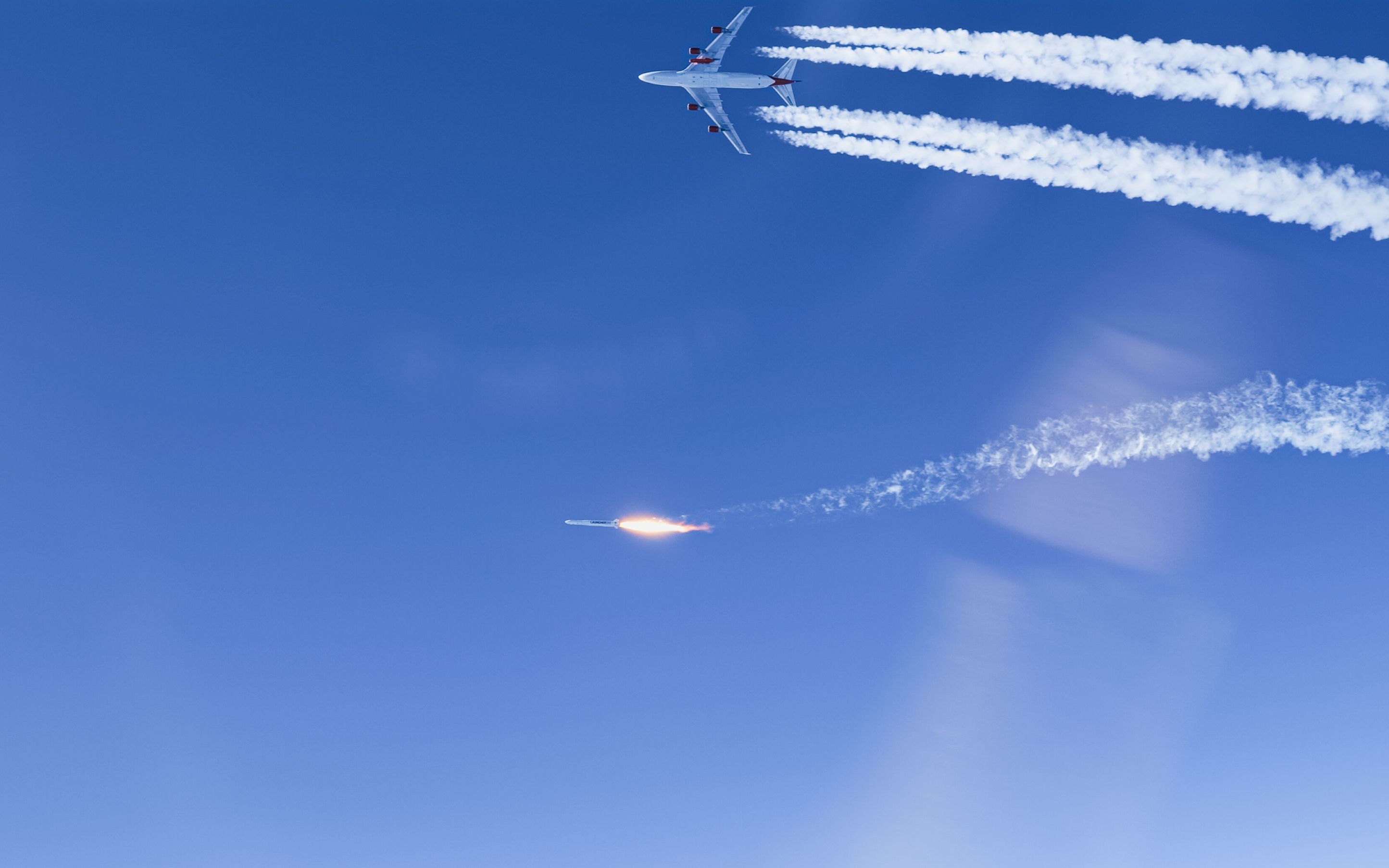 National Aerospace Library Sound Archive Podcast - Flight Test Programme for the Avro Vulcan
The National Aerospace Library Sound Archive released a podcast from one of our members, Tony Blackman (F). The lecture can be heard via the NAL SoundCloud at https://soundcloud.com/aerosociety-podcast/classic-lecture-the-flight-development-of-the-avro-vulcan-by-tony-blackman-fraes.
The Avro Vulcan was one of Britain's 'most magnificent' aeroplanes. Tony Blackman, one of the test pilots on the project, gives us an insight into the flight development programme which played such an important part in getting the delta-wing nuclear bomber ready for service. Blackman also tells us stories of the air demonstrations that spellbound the crowd at the Farnborough Air Show. The lecture concludes with a question and answer session, which includes contributions from those who flew and helped to design the aircraft.
Request for Donations to SETP's Foundations
Dear SETP Member,
On behalf of your Board of Directors, I would like to request your continued support of both the SETP Foundation and Scholarship Foundation.
First thing I'd like you to do to benefit our Foundations is very easy and will not cost you a dime! Please log into your Amazon account using one of the following links:
SETP Scholarship Foundation Link: http://smile.amazon.com/ch/95-2479396
SETP Foundation link: http://smile.amazon.com/ch/32-0188969
Once logged in, click on the "Yes, change my charity" button. Then remember to only login in to http://smile.amazon.com every time you shop at Amazon (don't ever log into www.amazon.com again, or your purchase will not help your selected charity)! It's that easy! Please do it right now and every purchase you make will benefit one of our Foundations! Amazon will donate 0.5% of the price of your AmazonSmile purchases when you shop at smile.amazon.com. If you use the Amazon app, open the app and find 'Settings' in the main menu (☰). Tap on 'AmazonSmile' and follow the on-screen instructions to turn on AmazonSmile on your phone.
SCHOLARSHIP FOUNDATION - The SETP Scholarship Foundation is a non-profit charitable organization chartered in 1967 to gather, administer and manage scholarships and educational assistance to the children of deceased or disabled SETP members world-wide. Scholarship funds are professionally managed and are solely supported through individual donations. There is no finer way to remember our fallen members than by making a donation to help support the education of their children. Practically speaking, access to this insurance is more than worth the price of membership. The SETP Scholarship Foundation recently approved a process to provide some scholarships to living, active members families! This exciting change will add an additional benefit to SETP members to help offset the ever-growing cost of higher education and trade schools. More information on the Scholarship Foundation can be found at http://www.setp.org/foundation/scholarship-foundation/.
SETP FOUNDATION - The SETP Foundation advances our mission by safeguarding flight test history and investing in our future. The Foundation retains and preserves the Society's important historical data to include memorabilia, written records, oral histories, reports, photographs and other artifacts of historical significance relating to test pilots and our profession. It also supports educational and mentoring initiatives to enhance our profession for both current and future colleagues. Our partnership with the Flight Test Historical Foundation is a great step towards this goal but it will require your financial help to become a reality.
You can click "Foundations" at the top of the page to process an online credit card donation. If you prefer to mail a check donation to save the Society on the credit card processing fees, please mail it to P.O. Box 986, Lancaster, CA 93584 and be sure to note in the memo which Foundation you would like your donation to be applied to. Donations are tax deductible for US taxpayers. If you are estate planning, please consider including special gifts to our Foundations in your Will or Living Trust.
Your support is essential for our Foundations to thrive and accomplish their charters. On behalf of your new Board of Directors and the SETP Staff, I thank you for your support.
Fly Safe then maximize test points per hour!
Warmest Regards,
Michael "Sting" Wallace (F)
SETP President
October 2020, President Message
Hello, fellow SETP members! I would like to update you on a few things! First, I am truly humbled to be selected by my fellow members to lead the Society this term! I was drawn to become a member ever since my first attendance at the Annual Symposium as a student at USNTPS in 1996. The amazing technical presentations, the lessons learned, the networking, and camaraderie were incredible, and I was hooked. I have taken on countless lessons learned during my 24 years of active test piloting and passed on hundreds from my own experiences to others at Symposia or in organizational "True Confessions" meetings with other testers. This is the mission of our Society:
"the sharing of ideas and experiences which promote and enhance safety, communication and education. To prevent accidents and loss of life by improving safety, design and flight test of aerospace vehicles and their related systems."
You have something to contribute! We want to hear about your lessons learned. Help others learn from your experiences and potentially prevent a mishap and support the mission of the Society.
SETP UPDATE - Attendance at the 64th SETP Annual and first Virtual Symposium and Awards Ceremony testified to the Society's solid foundation and continued relevance in transmitting lessons learned throughout the flight test world. As of today, we have 2483 members from 34 nations. Corporate membership has rebounded from recent declines in past years and now stands at 70 companies. Our many symposia held around the world continue to be the cornerstone of the Society, and this year's annual symposium was a memorable, albeit different, event. Many thanks to the hard work of Andrew McFarland and his team for pivoting the hand we were dealt and executing an outstanding Virtual Symposium! This year has been extremely challenging for the Society and the rest of the world. It's hard to predict what the next year will look like but I am confident the Society will adapt and prosper.
GOALS - The Board of Directors remains committed to our primary mission of promoting and enhancing flight test safety through communication and education. We will continue to promote and support all of our technical symposia and local section activities to promote the effective exchange and dissemination of lessons learned. This year resulted in many cancellations or pivoting to virtual events. It's still unclear what the 2021 schedule will permit. My goal is to return to in-person Symposia when it is reasonable to do so. If its not reasonable to meet in person, then we will consider a virtual event. With your help, another goal is to strive to recruit every eligible test pilot to join the Society.
We will continue to support educational outreach initiatives to stimulate interest in the aerospace profession while simultaneously partnering with the Flight Test Historical Foundation and the U.S. Air Force Flight Test Museum to preserve our flight test history. Finally, your Board of Directors will be addressing a variety of ways that we might improve how our operations support the constitutional goals of the Society.
BE AN ACTIVE MEMBER - The Society can neither function nor flourish without the active participation of the membership. There are many ways you can be an active member:
Attend or volunteer to help at your local SETP section symposium or section meetings.
Mentor new test pilots in your organization.
Share the benefits of SETP membership and encourage non-member test pilots to join.
Submit a paper for presentation at your local and Annual SETP Symposia.
Submit an article for Cockpit Magazine.
Mentor young students by supporting science fairs, airshows, or other science/aviation related events.
Donate to one of our charitable Foundations; any amount makes a difference. (Donations to these Foundations are tax-deductible for US taxpayers).
Amazon will donate 0.5% of the price of your AmazonSmile purchases when you shop at www.smile.amazon.com. SETP has two links to choose from when you purchase eligible items through AmazonSmile:
SETP Foundation link: http://smile.amazon.com/ch/32-0188969
SETP Scholarship Foundation Link: http://smile.amazon.com/ch/95-2479396
On behalf of your new Board of Directors and the SETP Staff, I thank you for your support.
Fly Safely then Efficiently-Be an Active Member-Be a good Mentor.
Warmest Regards,
Michael "Sting" Wallace (F)
SETP President