Message from the President
August 2016, President's Message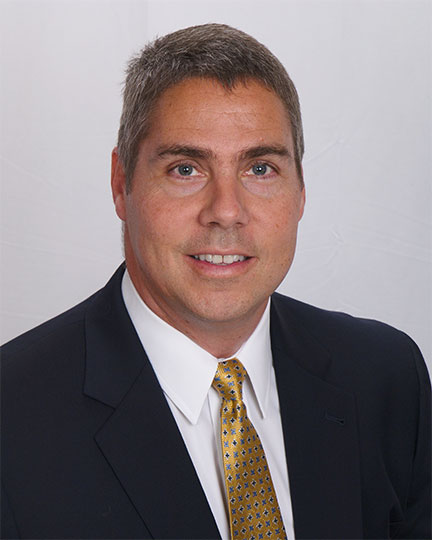 Our collaborative network of professional test pilots has been hard at work conducting the business of SETP. Over the past 6 months, we have held outstanding technical symposia around the US and in Europe delivering 77 technical papers in 10 different locations. In addition to the geographic dispersion, volume, and high quality of papers, there are a few other positive indicators that characterized these highly successful symposia. 1) Overall attendance this year continues to be strong. We also saw strong support from local corporate and government leadership (Directors of Flight Operations, Chief Pilots, Program Offices, Test Wings, and Test Squadrons). 2) Corporate sponsorship continues to enable these events - we saw 52 companies sponsor these events. We not only value their commitment to the professional development of their employees, but also for their financial support that made these events possible. And 3) we continue to see expansion of SETP's vision to mentor and inspire young students to select flight test as their profession. We had 46 students attend our regional symposia this year, and we are making a difference. This quote from one of the attendees says it all: "I am a freshman studying Aeronautical engineering at the University of Washington. I am in Air Force ROTC, am passionate about aircraft, and was blown away by the NW SETP Symposium that I had the opportunity to attend! It was an incredible learning experience, and I'm all but sure that test flight is the career I'd like to pursue."
We are closing in on three upgrades to our website this year. 1) Integration of our Public and Members only Website, 2) Improved Search Results for Membership Data, Paper Search, and Podcasts, and 3) the addition of Flight Test Experience to our Member Profile. We are currently in various stages of beta testing for these new capabilities. Stay tuned for release which will include membership responsibility for an update to your online member profile to include population of your flight test experience.
Our SETP Foundation has been working on and will soon have a Memorandum of Understanding (MOU) in place with the Air Force Flight Test Museum and the Flight Test Historical Foundation. This MOU defines roles and responsibilities for our partnership with these organizations in order to create the SETP STEM classroom in the new museum, the Bob Hoover Research Library, as well as other space for public display of SETP artifacts and memorabilia. There is much more work to do on this, but we're moving out on this strategic initiative.
Our Critical Incident Response Committee (CIRC) has mobilized in the wake of several flight test accidents this past year. On July 6, 2016, our community lost two fellow experimental test pilots when Jason Grogan and Erik Boyce (M), both Bell Helicopter employees, were involved in an accident while conducting developmental flight test operations in a Bell 525. Two days later on 8 July, 2016, the Empire Test Pilot School (ETPS) reported the loss of Alex Parr in the crash of a YAK-52. The CIRC was formed to provide assistance to members and their families following a serious illness or accident. Our committee, in cooperation with the organizations involved and companies who have similar programs have come together to make a big difference in the lives of those they leave behind. CIRC is connected with the MAYDAY Foundation in Europe who continues to be a key partner in fulfilling these requirements in Europe.
In September, we will kick off our 60th Annual Symposium and Banquet (S&B) in Anaheim, Ca. I assure you that you will not want to miss this event. The Technical Sessions will be rich in lessons learned (as indicated by papers presented at regional symposia), we will have a private screening of Gene Cernan's 2014 documentary "THE LAST MAN ON THE MOON", Sean D. Tucker, Aerobatic Air Show Pilot extraordinaire, will be our luncheon speaker, and we will be going back into California Adventure for dinner (THURSDAY NIGHT) where we will be granted park access and have exclusive use of the newly updated "Soaring over the World" ride! And of course you will not want to miss our Banquet on Saturday night were Art "Turbo" Tomassetti (F) will emcee this pinnacle event. Maybe he will sing again? Please note that there are significant schedule changes this year for the S&B with respect to our normally planned Evening Reception, Presidents Dinner, and movie screening. Please click the link to this event above to check out the details, make plans and register – I look forward to catching up with you in Anaheim!
Fly Safe.
Tim "Eel" Morey
President, SETP