SETP News
Virgin Orbit Launch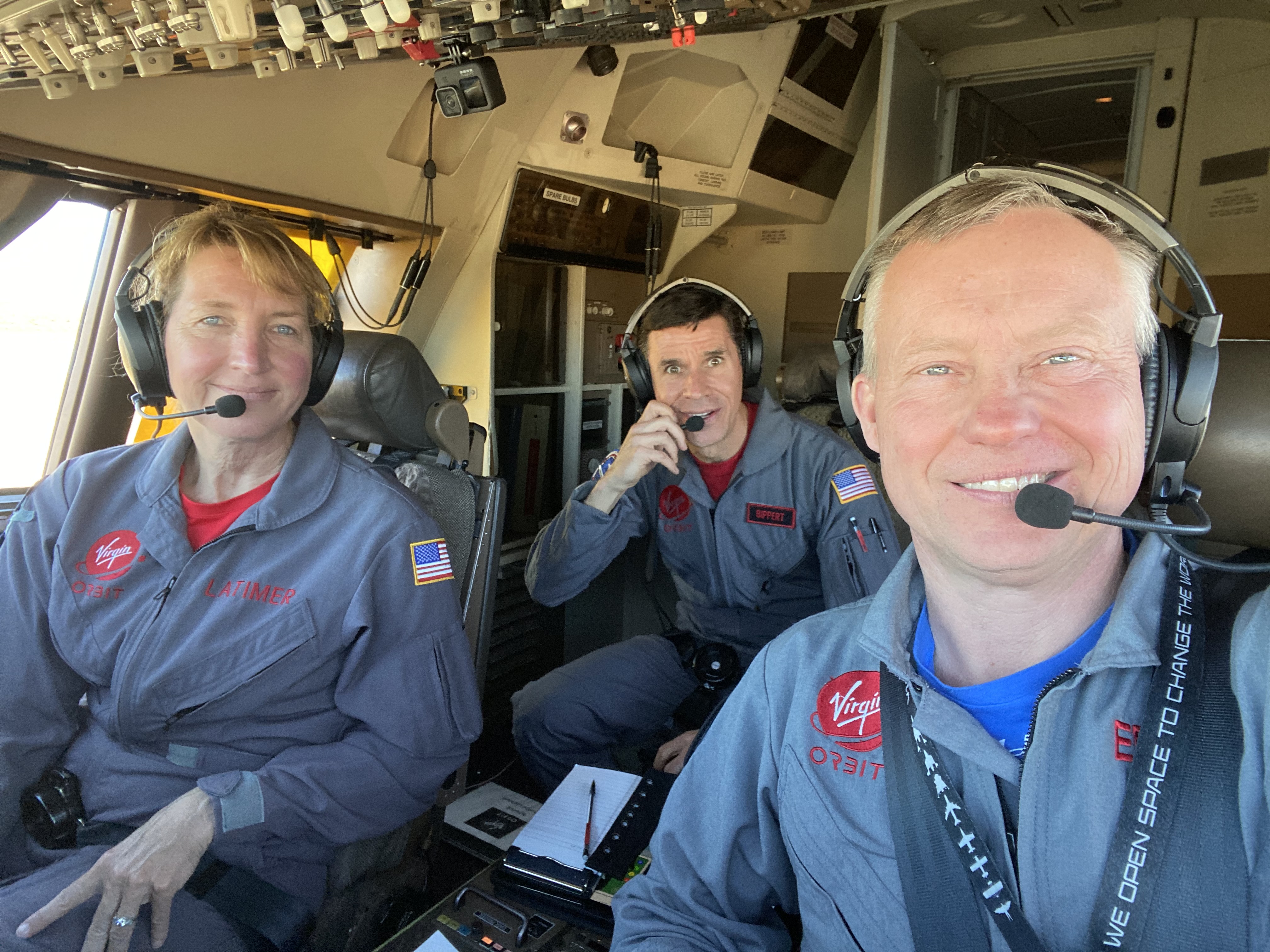 Kelly Latimer (AF), Eric Bippert (M) and Todd "Leif" Ericson (F) had the honor of flying the first ever air launch of a liquid-fueled rocket into orbit, successfully deploying 9 satellites.
Read the full article HERE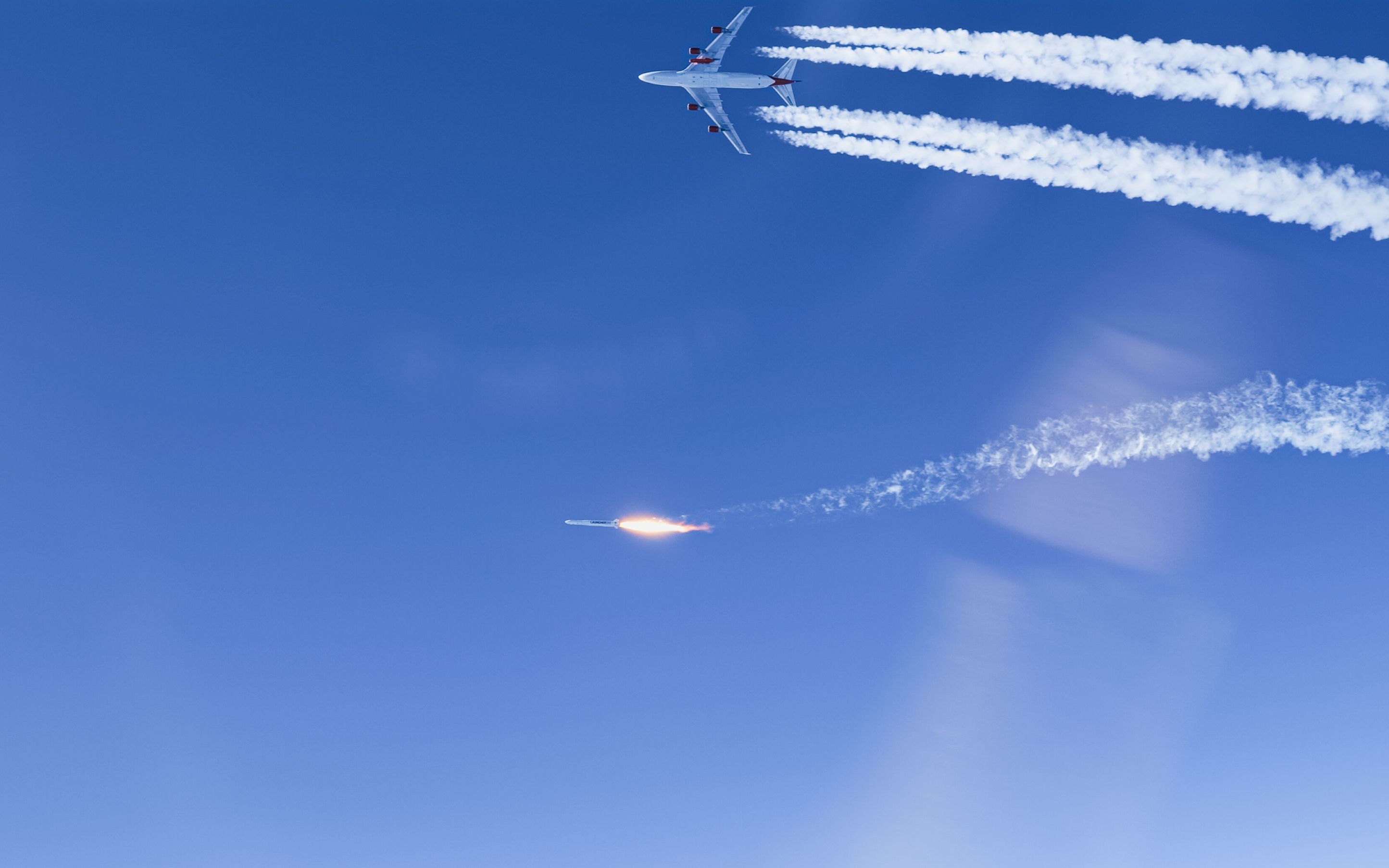 Flight Test Safety Database Update
The Flight Test Safety Database is once again available to everyone at http://ftsdb.grc.nasa.gov/.
Please pass this info on to your colleagues and friends within the flight test community.
Thank you all for your patience and support for the Flight Test Safety Database.
SETP and AmazonSmile
Hey Amazon Shoppers! Don't forget, Amazon will donate 0.5% of the price of your eligible AmazonSmile purchases when you shop at AmazonSmile (smile.amazon.com).
AmazonSmile is now available when shopping via the Amazon App through your smart phone! Please see how to sign up with the Amazon App HERE.
SETP has set up 2 links for our charitable organizations that you can choose the donation be made to when you purchase items through AmazonSmile. The links are listed below and we hope you will use them for future Amazon shopping:
http://smile.amazon.com/ch/32-0188969 - Link for SETP Foundation
http://smile.amazon.com/ch/95-2479396 - Link for SETP Scholarship Foundation
Thanks for the support!
SETP Election Results
The votes are in and the results of the SETP Election of Officers to serve on the 2020/2021 Board of Directors are as follows:
Nils Larson (F) was elected as President-Elect. Nils will assume the Office of President of the Society in September 2021.
Brian Sandberg (AF) was elected as Vice President.
John Tougas (AF) was elected as Secretary.
Andrew McFarland (AF) was elected as Treasurer.
Kerry Smith (M) was elected as Legal Officer.
Thank you to all the candidates for being willing to step up to the challenges and additional responsibilities of serving on your Board. I look forward to working on your behalf with this exceptional team!
Mike "Sting" Wallace (F)
2019/2020 SETP President-Elect
National Aerospace Library YouTube Channel campaign Introduction
The National Aerospace Library funded by the Royal Aeronautical Society has launched a new online heritage film collection with more than 30 videos uncovered films previously held in its archives and recently digitalised for viewing for the first time on the newly launched National Aerospace Library YouTube channel.
Films from the archive date back to 1927 and include among other highlights rare footage from Donald W. Douglas which showcases early airliners, the original inflight movie being shown and a film from the first round-the-world flight which took place in 1924.
The film archive covers the evolution of aviation and aerospace including:
A range of early rotorcraft films in colour and black-and-white
Airport footage, including from Britain's first major international airport in Croydon
Early commercial aviation videos
Historical footage of the beginnings of the aerospace industry and aircraft design
In addition, this YouTube channel contains other video content such as documentaries and lectures which promotes rich heritage content.
A full list of the video content is arranged under 'Playlists' which can be found here: www.aerosociety.com/movies
The archive content will continue to be added to the YouTube channel, and viewers can subscribe for free to be alerted to new uploads.
Partners and Supporters
The key goal of this campaign is to inform current and future aviation professionals and enthusiasts of this rich historical video content as well as serve as a valuable historical record.
The National Aerospace Library's campaign is supported by Royal Aeronautical Society, but partners and supporters have an essential role helping these unique and rare films to reach a larger audience by sharing, endorsing and talking about the campaign materials.
A few simple ways you can support this campaign:
- Subscribe to our YouTube channel: www.aerosociety.com/movies
- Share Introduction text above on your website and encourage people visit our YouTube channel
- Share our social media assets (find posts examples below and social cards are attached)
- Tell your staff and networks to visit our YouTube channel and share social media assets with anyone who might be interested in aviation history
- Show some of our films on your events – contact our library staff This email address is being protected from spambots. You need JavaScript enabled to view it. to see how videos can be shared.
We are very grateful for your help in sharing these great videos and the love for aviation history with as wide audience as possible!
Social Media Posts
Twitter
The National Aerospace Library with @AeroSociety has launched a new online heritage film archive which allows viewers to watch uncovered films held in its archives for the first time. History is now just one click away: www.aerosociety.com/movies #nalibrary
LinkedIn
The National Aerospace Library with @RoyalAeronauticalSociety has launched a new online heritage film archive with more than 30 videos and allows viewers to watch uncovered films held in its archives for the first time. Aviation History is now just one click away: www.aerosociety.com/movies #nalibrary
Facebook
The National Aerospace Library with @RoyalAeronauticalSociety has launched a new online heritage film archive. Films date back to 1927 and include historical footage of the beginnings of the aerospace industry and aircraft design, early rotorcraft, airport footage and early commercial aviation videos. Watch Aviation History come Alive: www.aerosociety.com/movies #nalibrary
Instagram
The National Aerospace Library with @royalaerosociety has launched a new online heritage film archive with more than 30 videos and allows viewers to watch uncovered films held in its archives for the first time. Watch Aviation History come Alive: www.aerosociety.com/movies #nalibrary
If you have any further questions please email This email address is being protected from spambots. You need JavaScript enabled to view it. and we will assist you as soon as possible.