Welcome to SETP
Virtual Symposium Award Winners and 2020 Fellow Class

The Society of Experimental Test Pilots is proud to announce the
Award Winners from the Virtual Symposium and the 2020 Fellow Class
Herman R. Salmon Technical Publications Award
(Sponsored by Symbolic Displays)
For the Best Technical Paper published in Cockpit during the Past Year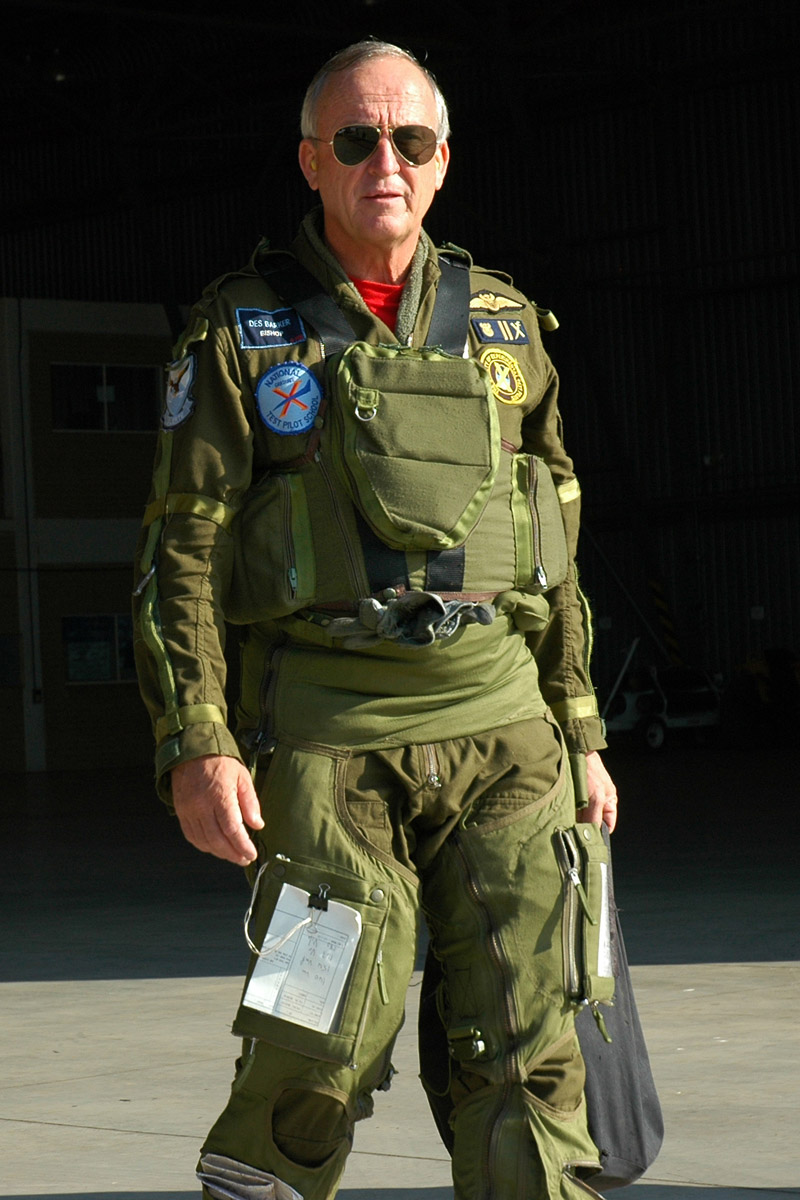 "Flight Test Report: Focke Wulf Piaggio P149D-Turbo Prop"
Maj Gen Desmond Barker, SAAF (Ret) (M)
****


Ray E. Tenhoff Award
(Sponsored by Aerospace Services International)
For the Most Outstanding Paper Presented at the SETP Symposium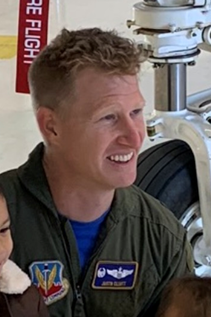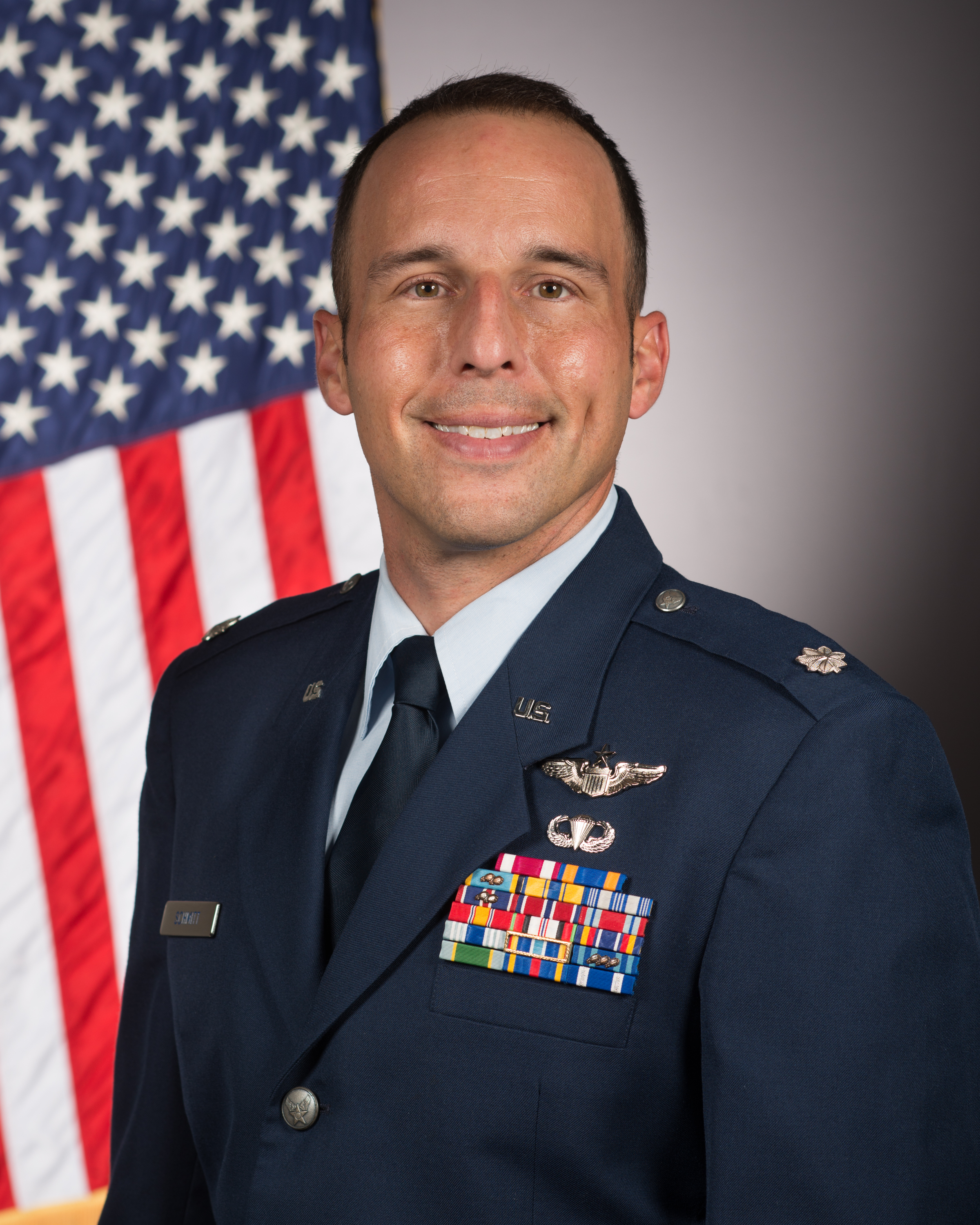 "Fighter Unexplained Physiological Episodes: Testing the Ultimate Complex System"
Lt Col Justin Elliott, USAF (M)
Lt Col David Schmitt, USAF (M)
****


η Eta Award
(Sponsored by Lockheed Martin)
For the Paper Which Best Exhibits Advancements in Flight Testing Efficiency and Effectiveness Presented at the SETP Symposium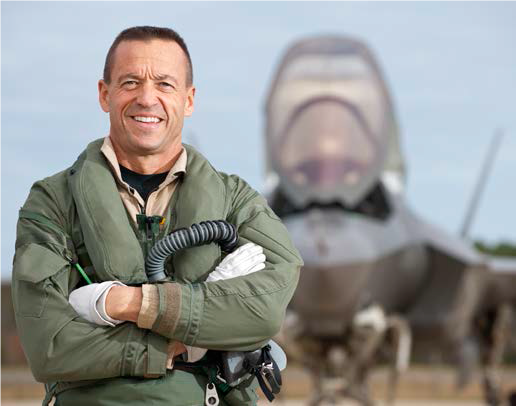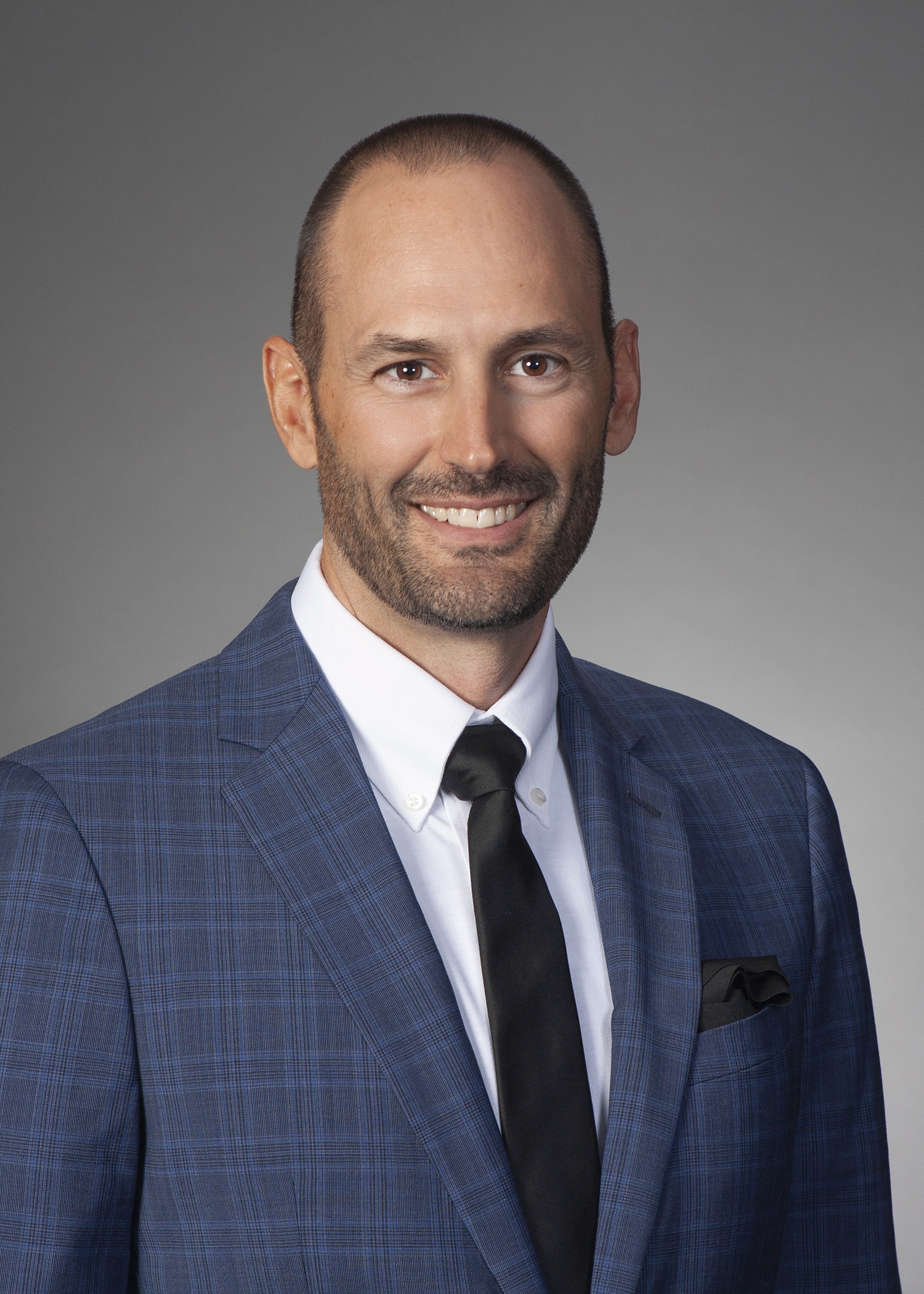 "F-35 Supersonic Flight Test Efficiency Using Atmospheric Modeling and Simulation"
Billie Flynn (F), Lockheed Martin (Ret)
Chris Dowell, Lockheed Martin


****
Javier Arango Memorial Award
(Sponsored by Safe Flight Instrument Corporation)
For the Paper Which Best Reflects Historical Aircraft and Human Machine Interface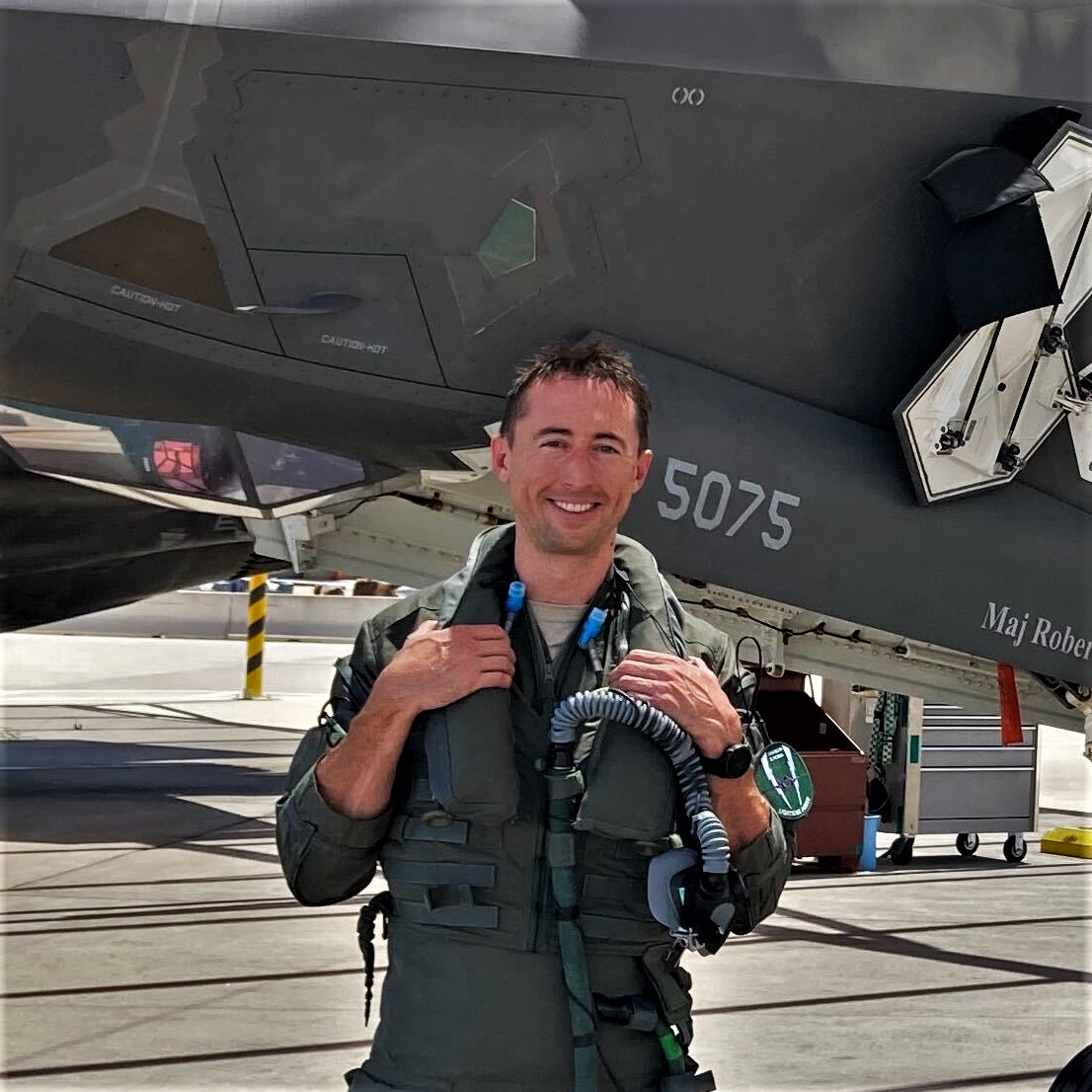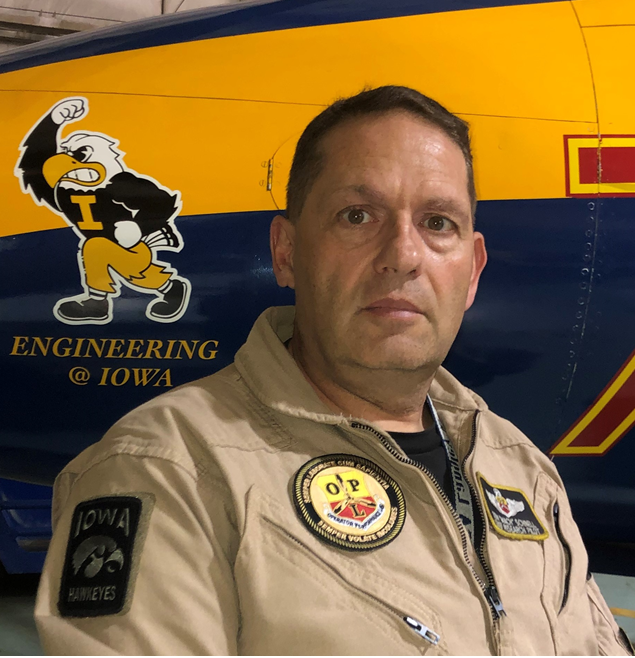 "Towards An Improved Interface For Large-Format Displays:
A Comparison Between Eye Tracking, Rhino Pointing and Traditional Tactile Input"
Capt Isaiah Harp, USAF (PAM)
Dr. Thomas Schnell, University of Iowa
****
Tony LeVier Flight Test Safety Award
(Sponsored by Gentex Corporation)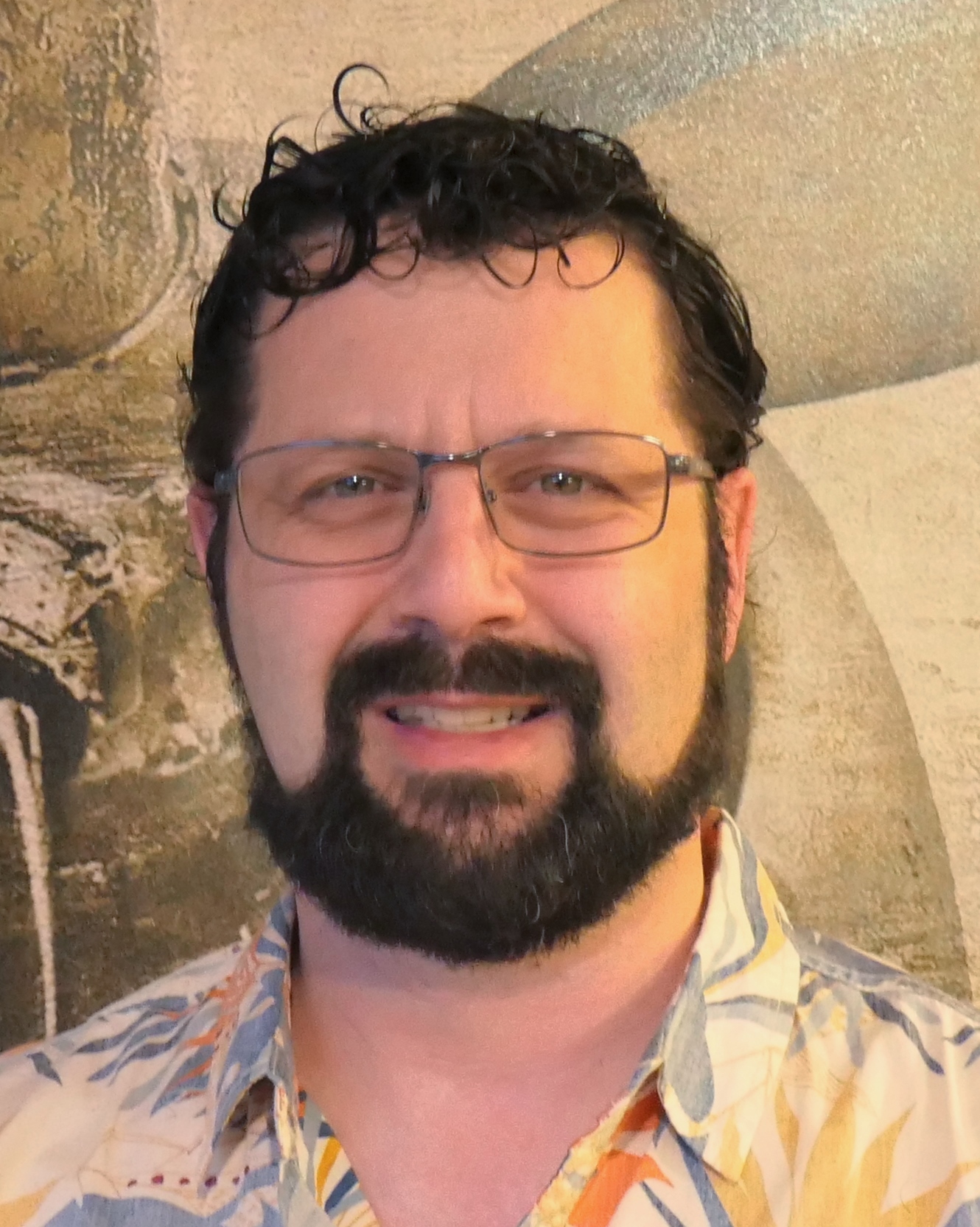 Darren McDonald The Boeing Company

****

J. H. Doolittle Award
(Sponsored by The Boeing Company)
For Excellence in the Technical Management or Engineering Aspects of Aerospace Technology
Dr. Allen L. Peterson (F), National Test Pilot School
****

Iven C. Kincheloe Award
(Sponsored by Lockheed Martin)
In Recognition of Outstanding Professional Accomplishment in the Conduct of Flight Testing During the Past Year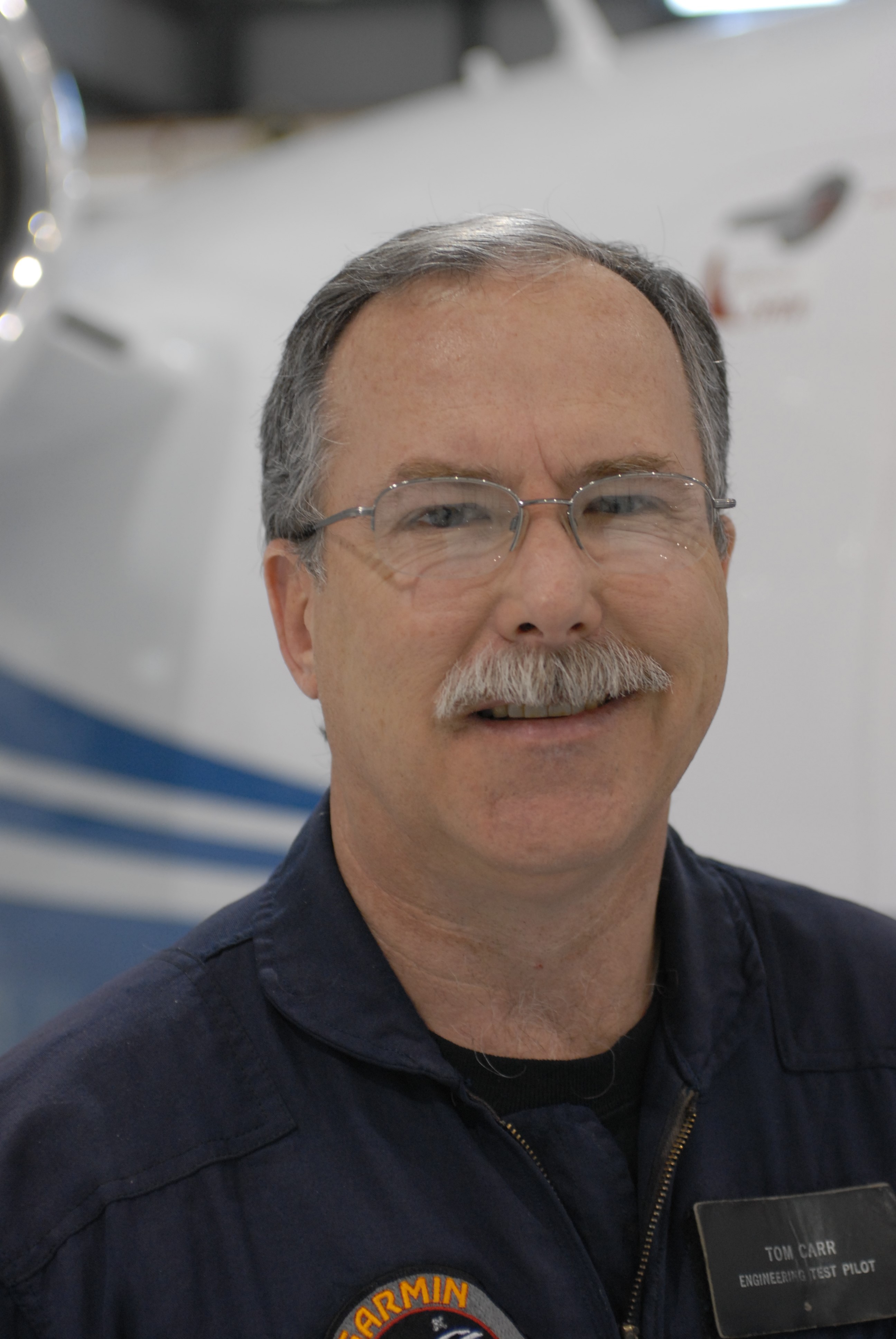 Tom Carr, Garmin
Garmin Emergency Autoland (EAL)
****
2020 Fellows
Eugene Arnold
Karol Bobko
Rodrigo Huete
Lee Johnson
Magnus Ljungdahl
Gordon McClymont
Justin Paines
David Palmer
James Payne
Didier Poisson
Robert Price
Les Ryan
Jeffrey Trang
SETP Election Results
The votes are in and the results of the SETP Election of Officers to serve on the 2020/2021 Board of Directors are as follows:
Nils Larson (F) was elected as President-Elect. Nils will assume the Office of President of the Society in September 2021.
Brian Sandberg (AF) was elected as Vice President.
John Tougas (AF) was elected as Secretary.
Andrew McFarland (AF) was elected as Treasurer.
Kerry Smith (M) was elected as Legal Officer.
Thank you to all the candidates for being willing to step up to the challenges and additional responsibilities of serving on your Board. I look forward to working on your behalf with this exceptional team!
Mike "Sting" Wallace (F)
2019/2020 SETP President-Elect
Central Section Tech Talk with Jim "JB" Brown
The SETP Central Section hosted a short Virtual Tech Talk, Flying Lockheed's Stealth Fighters, on 25 June with Jim "JB" Brown (F).
ITPS Canada - First Virtual Graduation Ceremony
On Friday, June 19th, ITPS Canada held its first ever virtual graduation ceremony for the 2019B Graduate Test Pilot and Flight Test Engineer Course. The seven graduates from China, Turkey, Germany, Italy and Canada received their certificates at the ITPS facility with social distancing and protective measure in place, while friends, family, and sponsors from all over the world attended via Zoom. Guest of Honour and keynote speaker, Mr. Fernando Alonso, President of Airbus Spain and CEO of Airbus Military Aircraft Division (retired), gave the new graduates valuable advice as they embark on their new career. It was not an easy year for the graduates due to the workload and intensity of their training but also the unforeseen pandemic that gave them an extra life lesson of expecting the unexpected. Through a combination of online instruction and re-structuring of the programme, the students graduated only three weeks later than planned despite the seven week hiatus due to the lockdown. ITPS is excited to see our graduates thrive in this next chapter of their careers. Congratulations to all!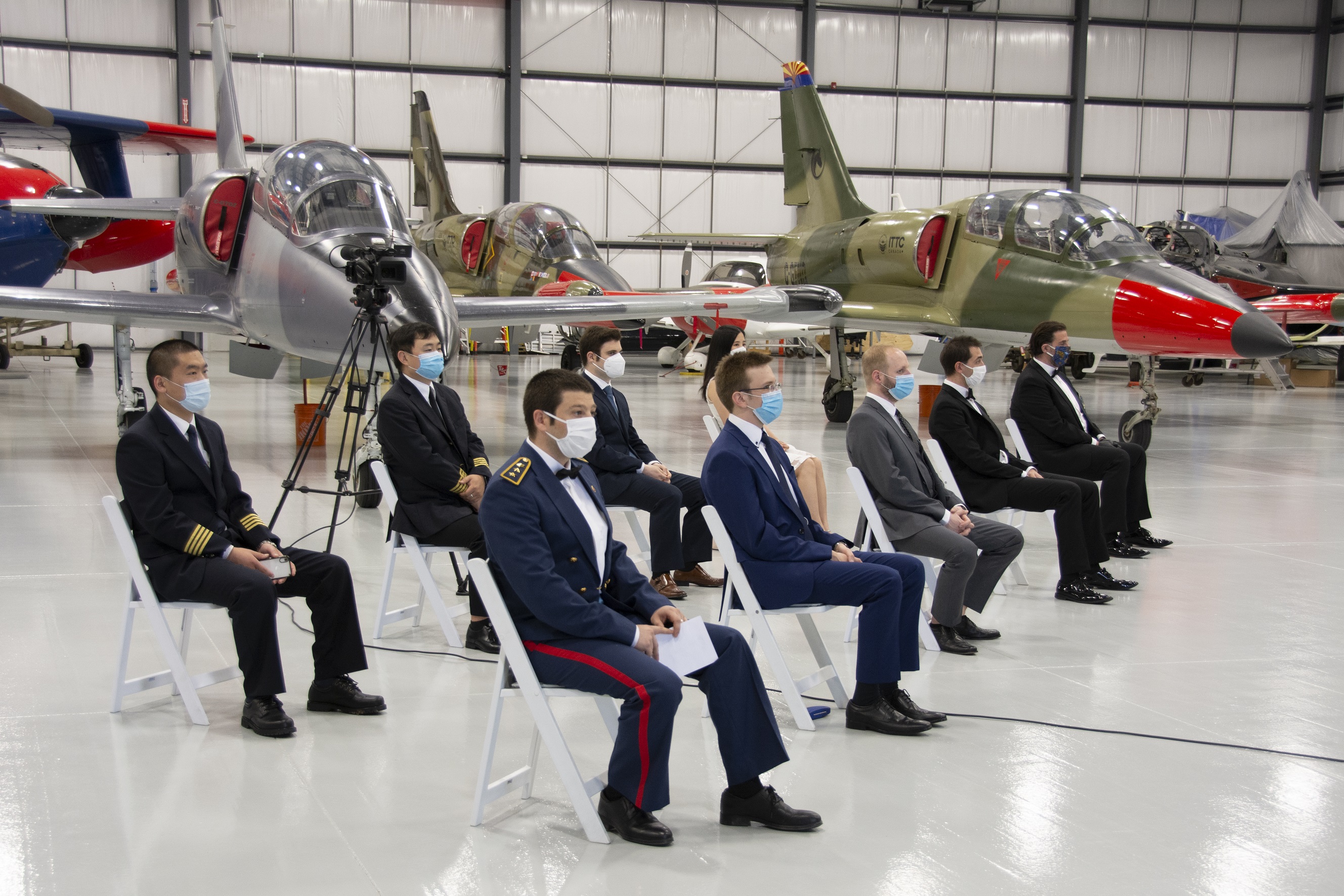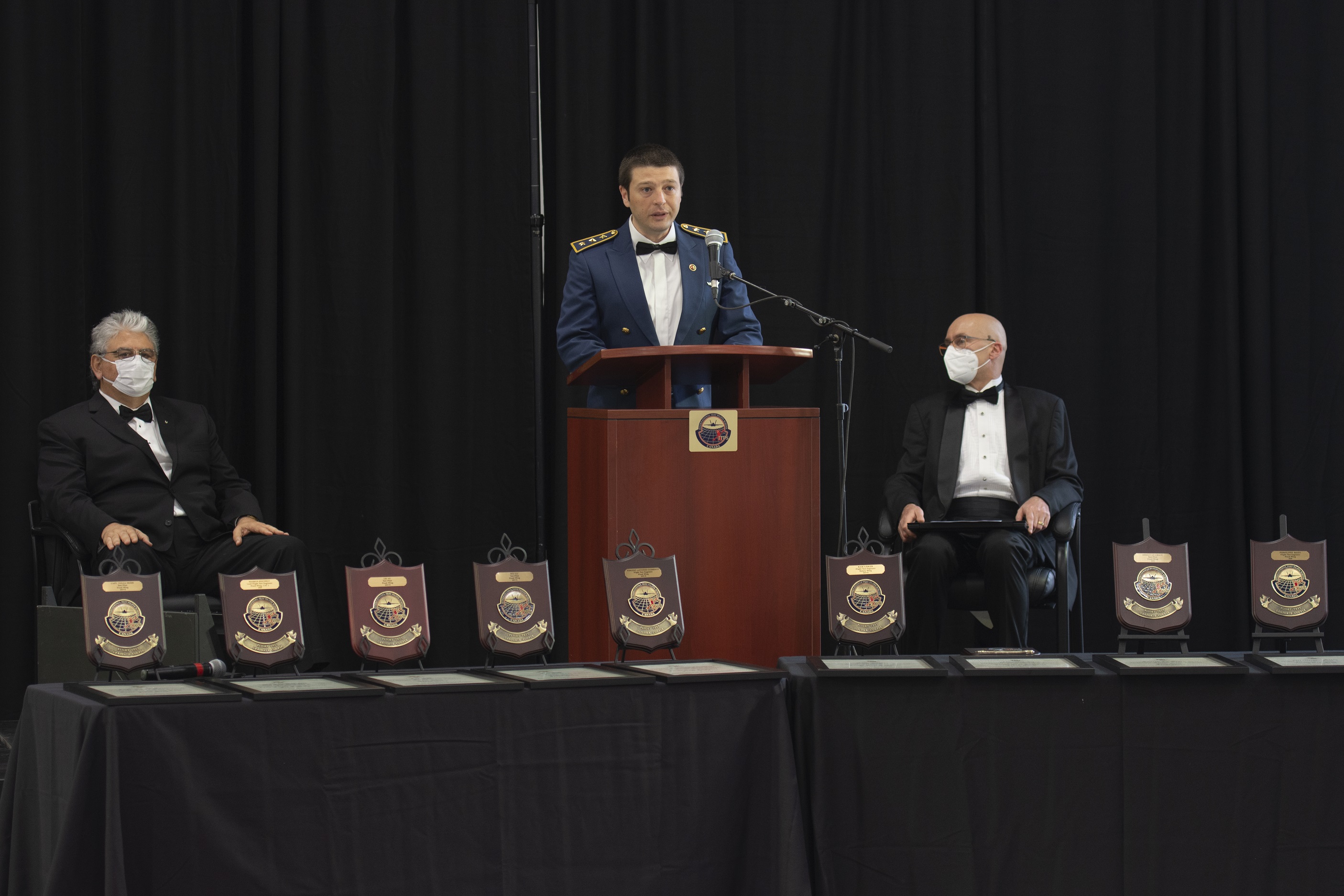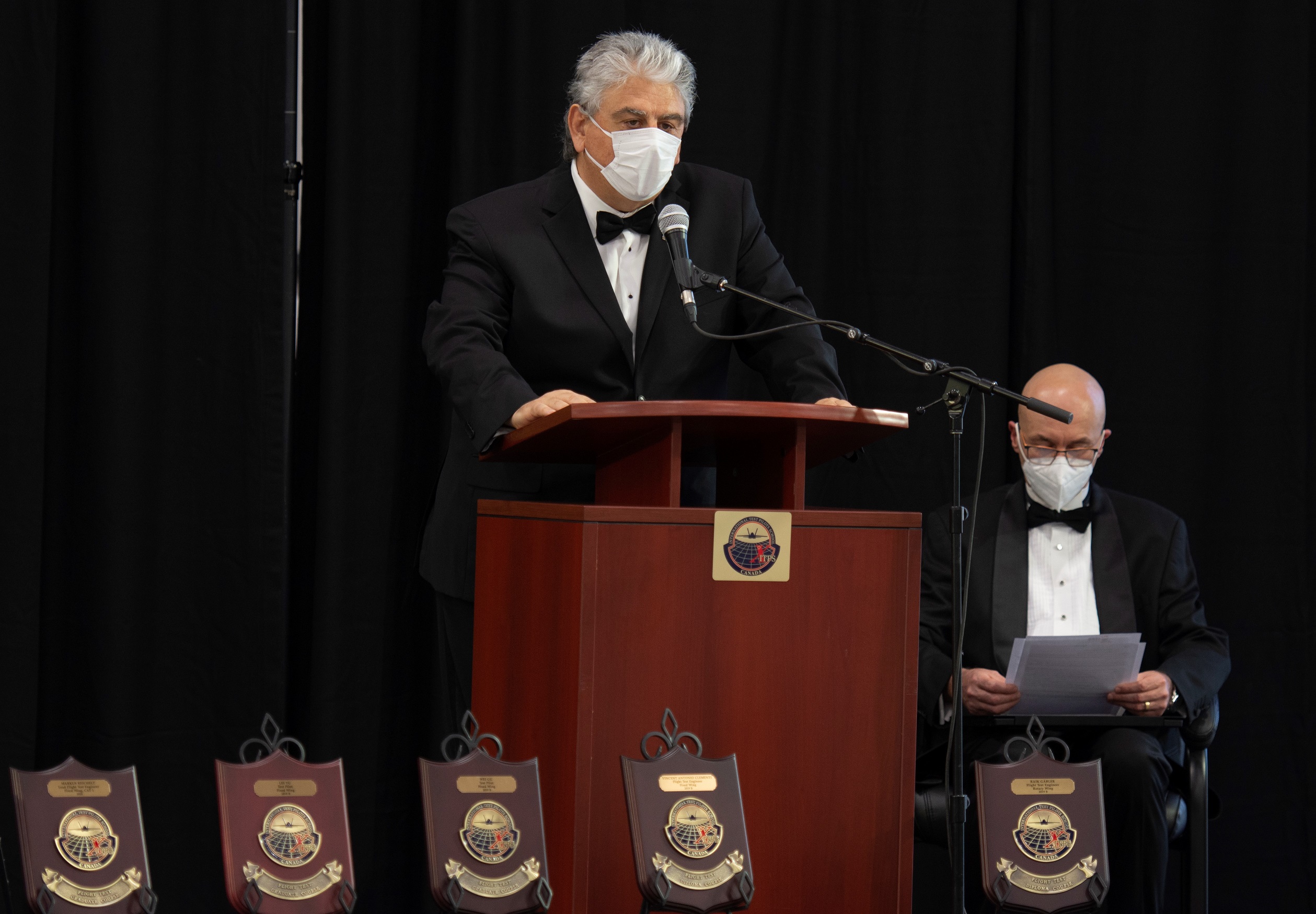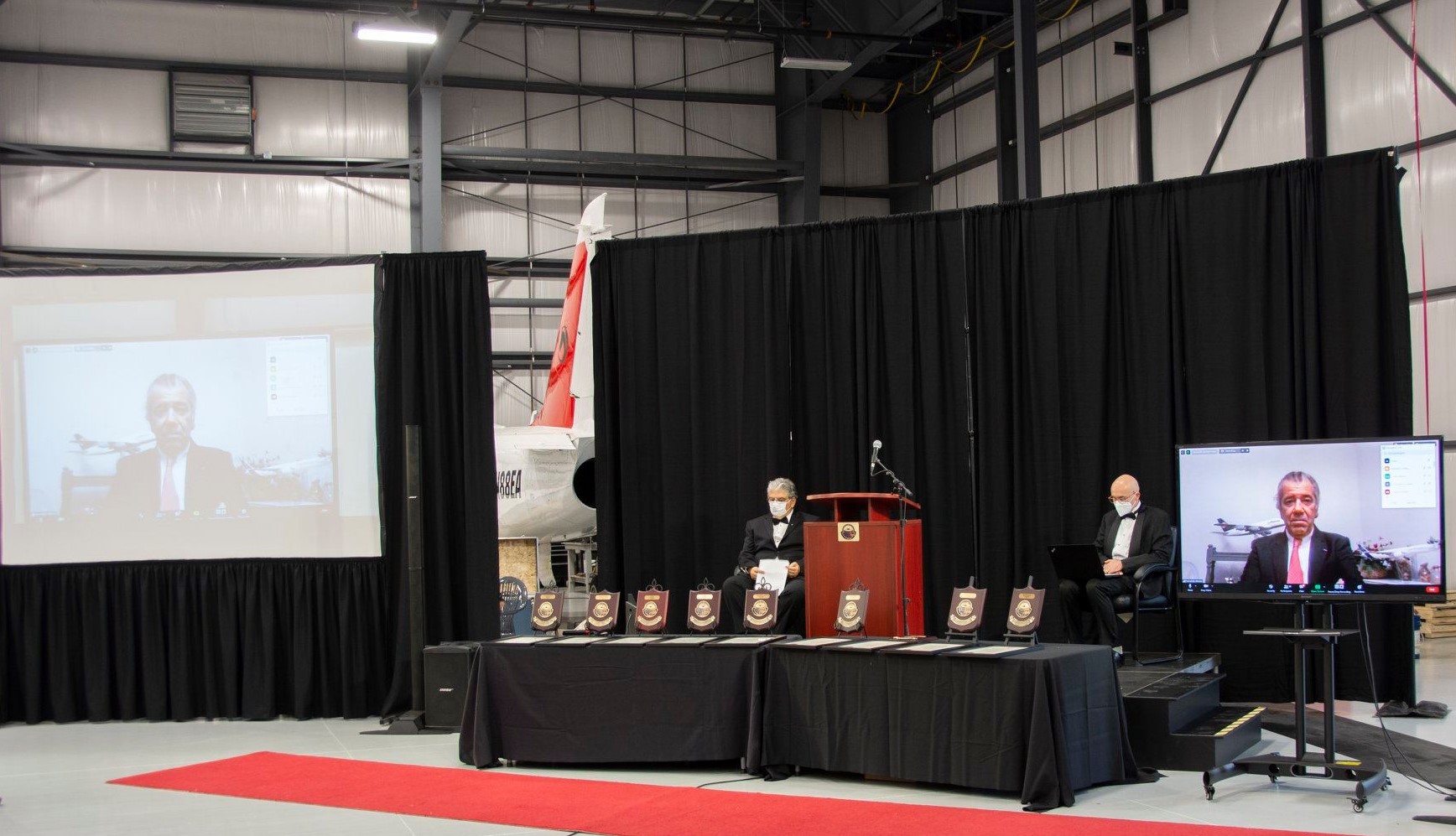 SETP and AmazonSmile
Hey Amazon Shoppers! Don't forget, Amazon will donate 0.5% of the price of your eligible AmazonSmile purchases when you shop at AmazonSmile (smile.amazon.com).
AmazonSmile is now available when shopping via the Amazon App through your smart phone! Please see how to sign up with the Amazon App HERE.
SETP has set up 2 links for our charitable organizations that you can choose the donation be made to when you purchase items through AmazonSmile. The links are listed below and we hope you will use them for future Amazon shopping:
http://smile.amazon.com/ch/32-0188969 - Link for SETP Foundation
http://smile.amazon.com/ch/95-2479396 - Link for SETP Scholarship Foundation
Thanks for the support!
National Aerospace Library YouTube Channel campaign Introduction
The National Aerospace Library funded by the Royal Aeronautical Society has launched a new online heritage film collection with more than 30 videos uncovered films previously held in its archives and recently digitalised for viewing for the first time on the newly launched National Aerospace Library YouTube channel.
Films from the archive date back to 1927 and include among other highlights rare footage from Donald W. Douglas which showcases early airliners, the original inflight movie being shown and a film from the first round-the-world flight which took place in 1924.
The film archive covers the evolution of aviation and aerospace including:
A range of early rotorcraft films in colour and black-and-white
Airport footage, including from Britain's first major international airport in Croydon
Early commercial aviation videos
Historical footage of the beginnings of the aerospace industry and aircraft design
In addition, this YouTube channel contains other video content such as documentaries and lectures which promotes rich heritage content.
A full list of the video content is arranged under 'Playlists' which can be found here: www.aerosociety.com/movies
The archive content will continue to be added to the YouTube channel, and viewers can subscribe for free to be alerted to new uploads.
Partners and Supporters
The key goal of this campaign is to inform current and future aviation professionals and enthusiasts of this rich historical video content as well as serve as a valuable historical record.
The National Aerospace Library's campaign is supported by Royal Aeronautical Society, but partners and supporters have an essential role helping these unique and rare films to reach a larger audience by sharing, endorsing and talking about the campaign materials.
A few simple ways you can support this campaign:
- Subscribe to our YouTube channel: www.aerosociety.com/movies
- Share Introduction text above on your website and encourage people visit our YouTube channel
- Share our social media assets (find posts examples below and social cards are attached)
- Tell your staff and networks to visit our YouTube channel and share social media assets with anyone who might be interested in aviation history
- Show some of our films on your events – contact our library staff This email address is being protected from spambots. You need JavaScript enabled to view it. to see how videos can be shared.
We are very grateful for your help in sharing these great videos and the love for aviation history with as wide audience as possible!
Social Media Posts
Twitter
The National Aerospace Library with @AeroSociety has launched a new online heritage film archive which allows viewers to watch uncovered films held in its archives for the first time. History is now just one click away: www.aerosociety.com/movies #nalibrary
LinkedIn
The National Aerospace Library with @RoyalAeronauticalSociety has launched a new online heritage film archive with more than 30 videos and allows viewers to watch uncovered films held in its archives for the first time. Aviation History is now just one click away: www.aerosociety.com/movies #nalibrary
Facebook
The National Aerospace Library with @RoyalAeronauticalSociety has launched a new online heritage film archive. Films date back to 1927 and include historical footage of the beginnings of the aerospace industry and aircraft design, early rotorcraft, airport footage and early commercial aviation videos. Watch Aviation History come Alive: www.aerosociety.com/movies #nalibrary
Instagram
The National Aerospace Library with @royalaerosociety has launched a new online heritage film archive with more than 30 videos and allows viewers to watch uncovered films held in its archives for the first time. Watch Aviation History come Alive: www.aerosociety.com/movies #nalibrary
If you have any further questions please email This email address is being protected from spambots. You need JavaScript enabled to view it. and we will assist you as soon as possible.