Welcome to SETP
Flight Test Safety Virtual Workshop 2021 - Videocasts
The Videocasts approved for public release from the 2021 Flight Test Safety Virtual Workshop are now available to view with the link below.
NTPS 40th Anniversary!
The National Test Pilot School (NTPS) is proud to announce our 40th Anniversary!! 29 April 2021 marked 40 years of NTPS providing flight test training to Test Pilots & FTEs from over 40 countries around the world. We recently unveiled our 40th Anniversary Painting called "Changing of the Guard" which depicts the EC-145 taking the lead in helicopter flight test training from the UH-1 as they fly over NTPS and other school aircraft (Prints are available). There has been tremendous change in these past 40 years and NTPS has continued to adapt, innovate, and lead in the modernization of flight test training. NTPS was first with Master's degrees, Pre-TPS, significant Systems Curriculum, UAV curriculum integration, Graduate Assistant program, EASA certification, and University accreditation. All great examples of our commitment to our mission to advance flight test competency, improve flight test and aviation safety, and enhance the aerospace profession world-wide. NTPS would like to thank all of our loyal customers from across the globe. Here's to another 40 great years!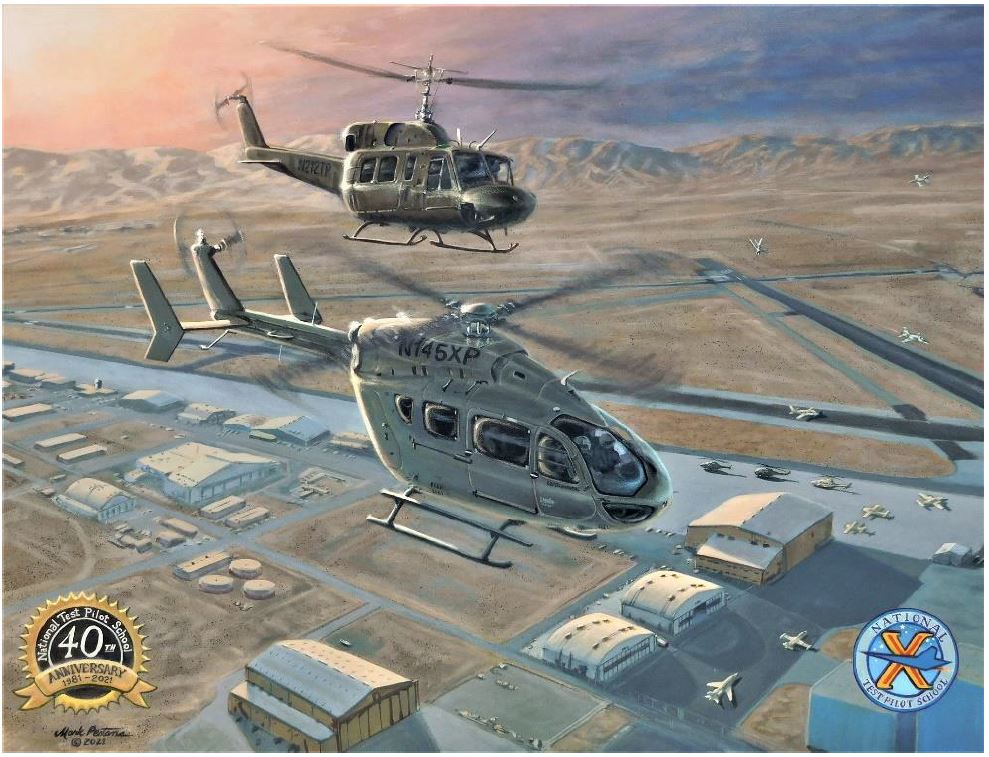 Special Business Meeting & State of the Society
NTPS Selections for the 2021 Flight Test Engineer GA Program
The National Test Pilot School (NTPS) is pleased to announce that the selection process for the 2021 Flight Test Engineer Graduate Assistant Program has been completed and are excited to introduce the first three selectees. Click Here to download the full press release.
2021 - EAA AirVenture Call for Papers
For details and to apply to be a presenter, visit https://eaa.org/airventure/AirVenture-Speaker-Information
On your application, please mention that you are affiliated with SETP and send the title of your presentation to This email address is being protected from spambots. You need JavaScript enabled to view it.
First Flight: Boeing's Advanced F-15EX
The latest generation of the venerable F-15 fighter took flight on 2 February in St. Louis, with Boeing chief test pilot Matt Giese (AF) at the controls. The flight lasted 90 minutes, and began and ended at Lambert field. The F-15EX is a technologically advanced version of the fighter that entered service in 1974, with fly-by-wire controls, a stronger airframe and much more modern computers and sensors.
CLICK HERE to read the full article.
Virgin Orbit Launch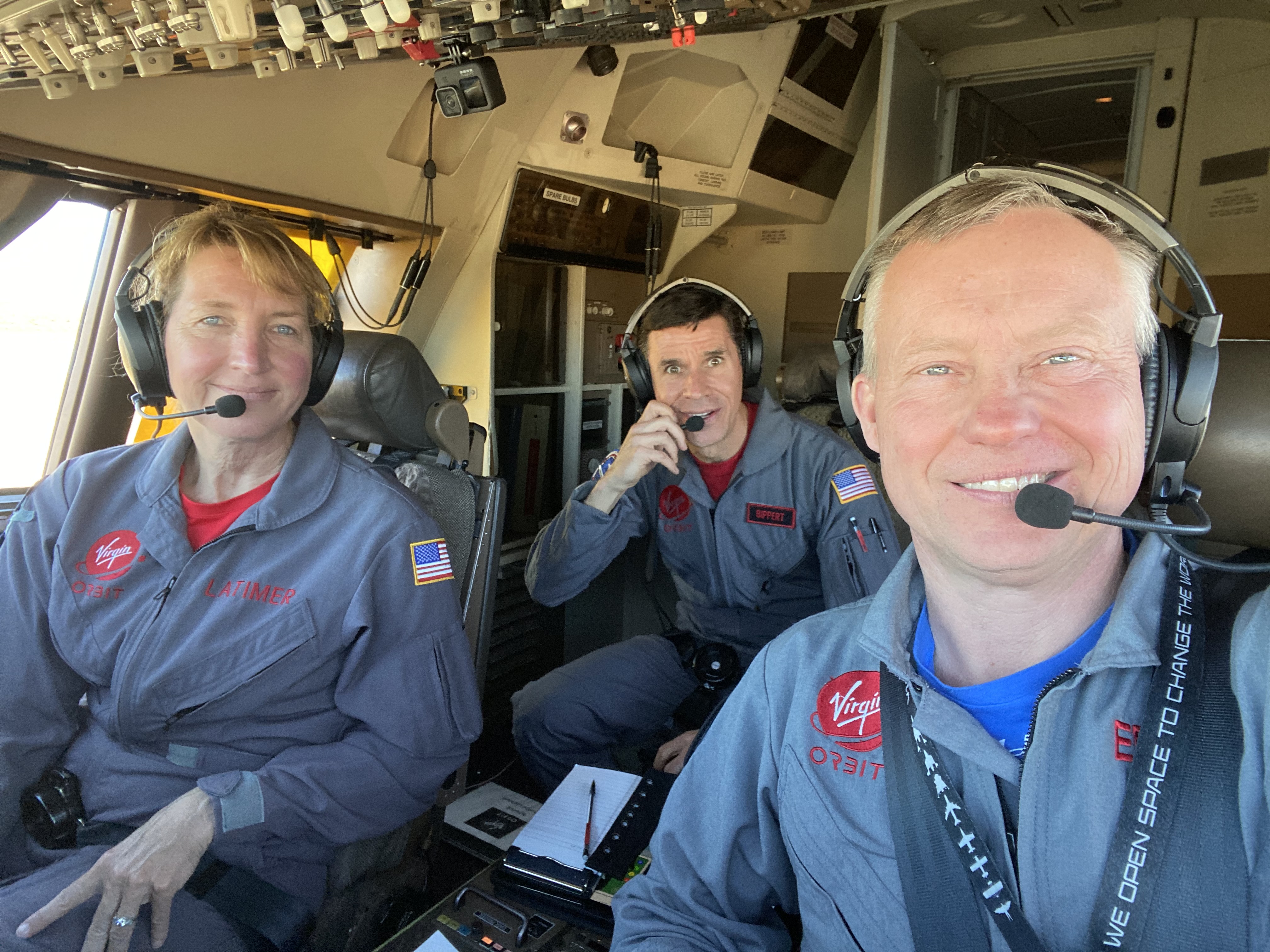 Kelly Latimer (AF), Eric Bippert (M) and Todd "Leif" Ericson (F) had the honor of flying the first ever air launch of a liquid-fueled rocket into orbit, successfully deploying 9 satellites.
Read the full article HERE