Welcome to SETP
JB Brown (F) Named NTPS President
National Test Pilot School (NTPS) Mojave, CA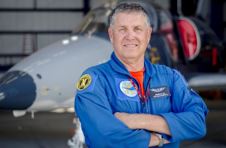 On behalf of the Board of Trustees, NTPS President & CEO, Dr. Allen L. (AL) Peterson is pleased to announce that Mr. James E. (JB) Brown III has been selected as the next NTPS President effective 3 September 2021. As President, Mr. Brown will be responsible for ensuring NTPS meets all facets of its Mission and Strategic Goals.
JB joined NTPS in 2016 after retiring from Lockheed Martin where he served in a numerous flight test positions in the F-117 and F-22 programs including Chief Test Pilot. While at NTPS, he served in a variety of management positons including Vice President, COO, CFO, Head of Training, and Chief FW Test Pilot Instructor. JB also spent a few thousand hours passing on flight test knowledge test to students both in the classroom and in the air.
JB is a Fellow and Past President of the Society of Experimental Test Pilots, a Fellow in the Royal Aeronautical Society, and a member of Daedalians. He has a BS in Civil Engineering from VMI, a MS in Management from Troy State University, and is a graduate of USAF Test Pilot School class 86A.
Mr. Luca Campello will replace Brown as NTPS COO. Dr. Peterson will continue as the NTPS Chief Executive Officer focusing on Strategic Initiatives across the NTPS enterprise.
Calspan 75th Anniversary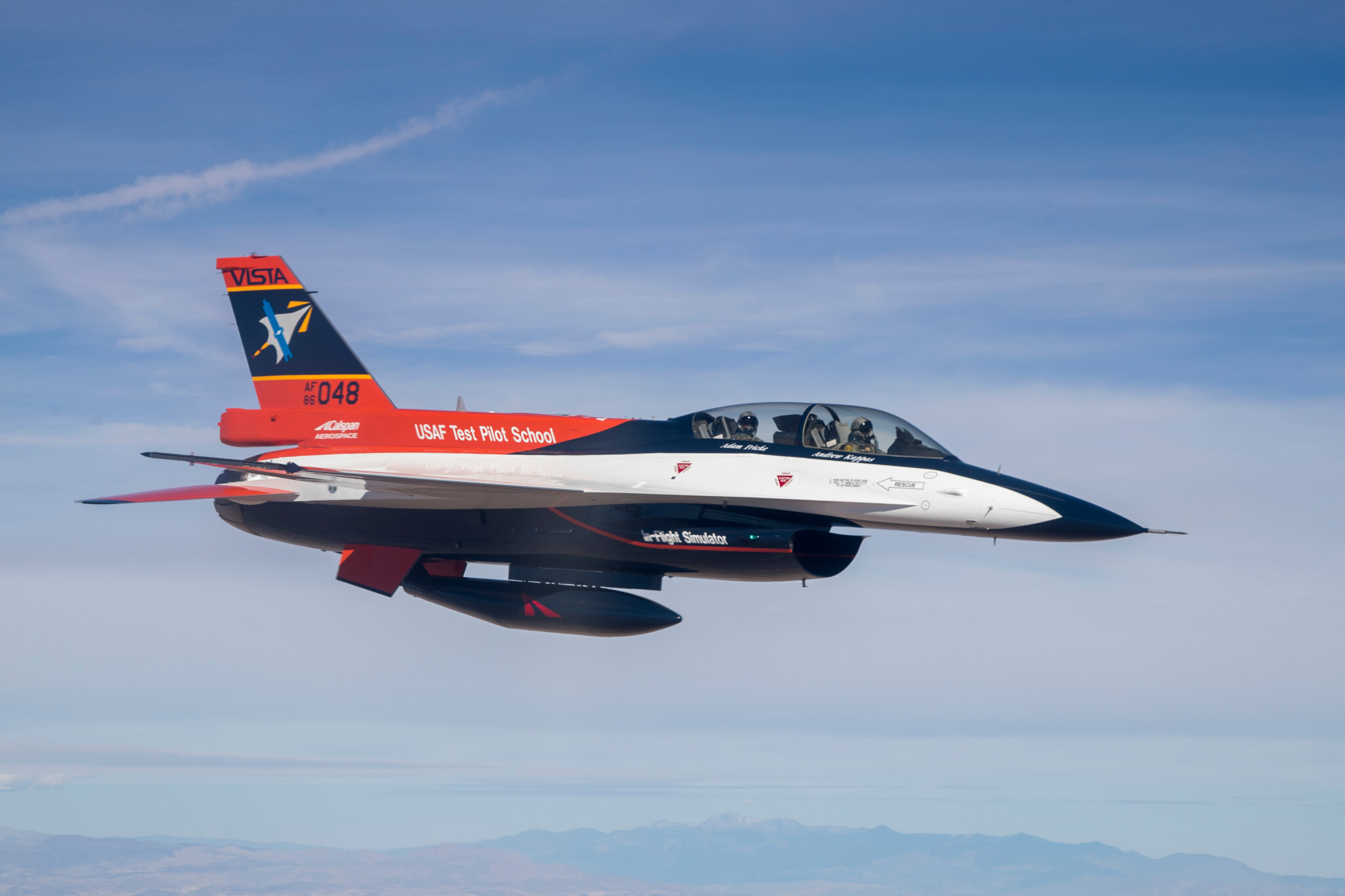 This year Calspan celebrates its 75th anniversary. In January 1946, the Curtis Wright Research Laboratory was donated to Cornell University, and it became the Cornell Aeronautical Laboratory (C.A.L.). C.A.L., now Calspan, developed one of the first variable stability aircraft, a Navy F-4U, in 1948. Since that time Calspan has developed several generations of in-flight simulator aircraft culminating in the United States Air Force (USAF) VISTA NF-16D based at the USAF Test Pilot School (TPS) at Edwards Air Force Base in California. Today, Calspan proudly provides maintenance, operations support, engineering, and curriculum development for the USAF TPS VISTA/F-16. With their fleet of variable stability aircraft, Calspan supports the training curricula at the USAF TPS, the United States Naval TPS, the Empire TPS, the (French) EPNER TPS, The National TPS, and numerous other test organizations. Calspan is committed to providing flight test services and training around the world for decades to come.
Flight Test Safety Virtual Workshop 2021 - Videocasts
The Videocasts approved for public release from the 2021 Flight Test Safety Virtual Workshop are now available to view with the link below.
NTPS 40th Anniversary!
The National Test Pilot School (NTPS) is proud to announce our 40th Anniversary!! 29 April 2021 marked 40 years of NTPS providing flight test training to Test Pilots & FTEs from over 40 countries around the world. We recently unveiled our 40th Anniversary Painting called "Changing of the Guard" which depicts the EC-145 taking the lead in helicopter flight test training from the UH-1 as they fly over NTPS and other school aircraft (Prints are available). There has been tremendous change in these past 40 years and NTPS has continued to adapt, innovate, and lead in the modernization of flight test training. NTPS was first with Master's degrees, Pre-TPS, significant Systems Curriculum, UAV curriculum integration, Graduate Assistant program, EASA certification, and University accreditation. All great examples of our commitment to our mission to advance flight test competency, improve flight test and aviation safety, and enhance the aerospace profession world-wide. NTPS would like to thank all of our loyal customers from across the globe. Here's to another 40 great years!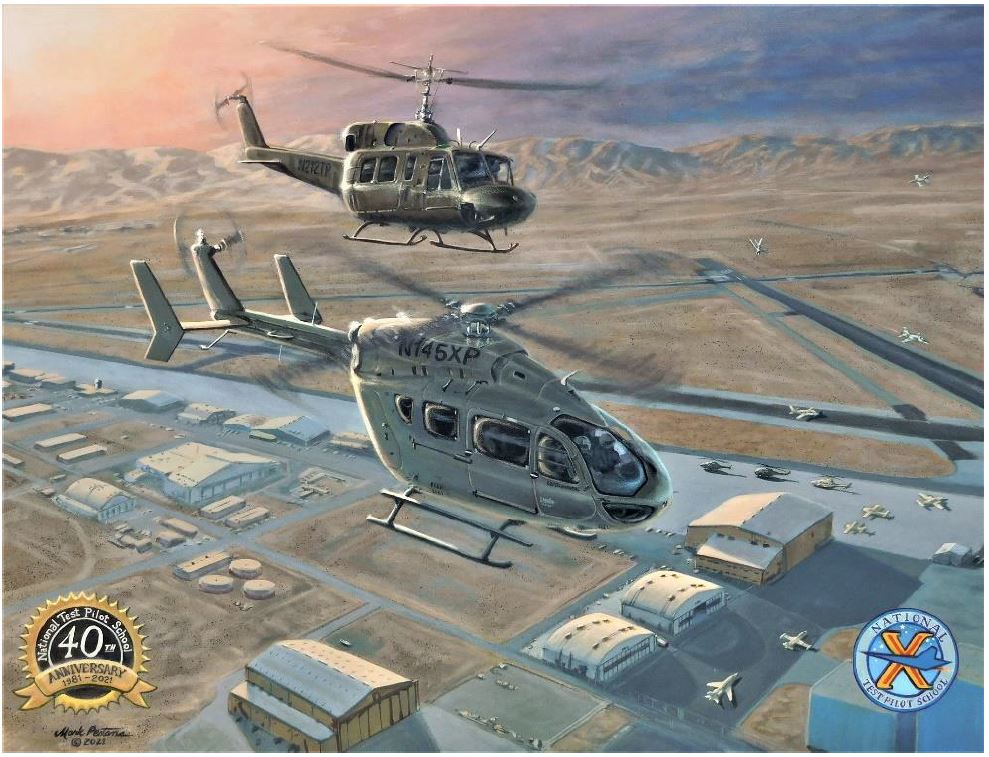 Special Business Meeting & State of the Society
NTPS Selections for the 2021 Flight Test Engineer GA Program
The National Test Pilot School (NTPS) is pleased to announce that the selection process for the 2021 Flight Test Engineer Graduate Assistant Program has been completed and are excited to introduce the first three selectees. Click Here to download the full press release.