Welcome to SETP
Col. Joe Kittinger HonFRAeS interview (National Aerospace Library Sound Archive)
For your information a video recording of an extended interview with Col. Joe Kittinger HonFRAeS on his extraordinary career in the field of flight testing and aeromedical research including his August 16 1960 parachute descent from 102,800 ft at the edge of Space from the Excelsior III high-altitude balloon has just been added to the National Aerospace Library Sound Archive - a real 'Who's Who' of aviation personalities and historical subjects based on original recordings held in the Library's archives - and is now available to listen to via the Royal Aeronautical Society's SoundCloud web-site :-
The specific link to the video / sound recording is (just click on the arrow button to 'Play'):-
https://www.aerosociety.com/news/audio-video-an-interview-with-col-joe-kittinger-hon-fraes/
The interview with Col. Kittinger - which was specially arranged for the National Aerospace Library Sound Archive - has been released alongside recordings of a 1995 lecture by Sir Peter Masefield in which he recollects on the work of the Brabazon Committees and their impact on the development of postwar British civil aviation and a 1997 lecture by Alan Mulally providing his personal insights into future development of the world aerospace industry.
Read more: Col. Joe Kittinger HonFRAeS interview (National Aerospace Library Sound Archive)
SETP and AmazonSmile
Dear SETP Membership,
Hey Amazon Shoppers! Don't forget, Amazon will donate 0.5% of the price of your eligible AmazonSmile purchases when you shop at AmazonSmile (smile.amazon.com). SETP has set up 2 links for our charitable organizations that you can choose the donation be made to when you purchase items through AmazonSmile. The links are listed below and we hope you will use them for future Amazon shopping:
http://smile.amazon.com/ch/32-0188969 - Link for SETP Foundation
http://smile.amazon.com/ch/95-2479396 - Link for SETP Scholarship Foundation
It has come to our attention that you are not able to support AmazonSmile when shopping via the Amazon App through your smart phone. Please use the links above so that it will take you directly to AmazonSmile to make your purchases and support our charitable organizations.
Thanks for the support!
SETP 63rd Annual Symposium - Photo Gallery and VideoCasts Now Available
The video podcasts for the 63rd Annual SETP Symposium are now available to view in the Member's Only section of the SETP website.
You will need your username and password to access the podcasts. Click HERE to log in.
Click HERE to view the photo gallery for the Annual Symposium.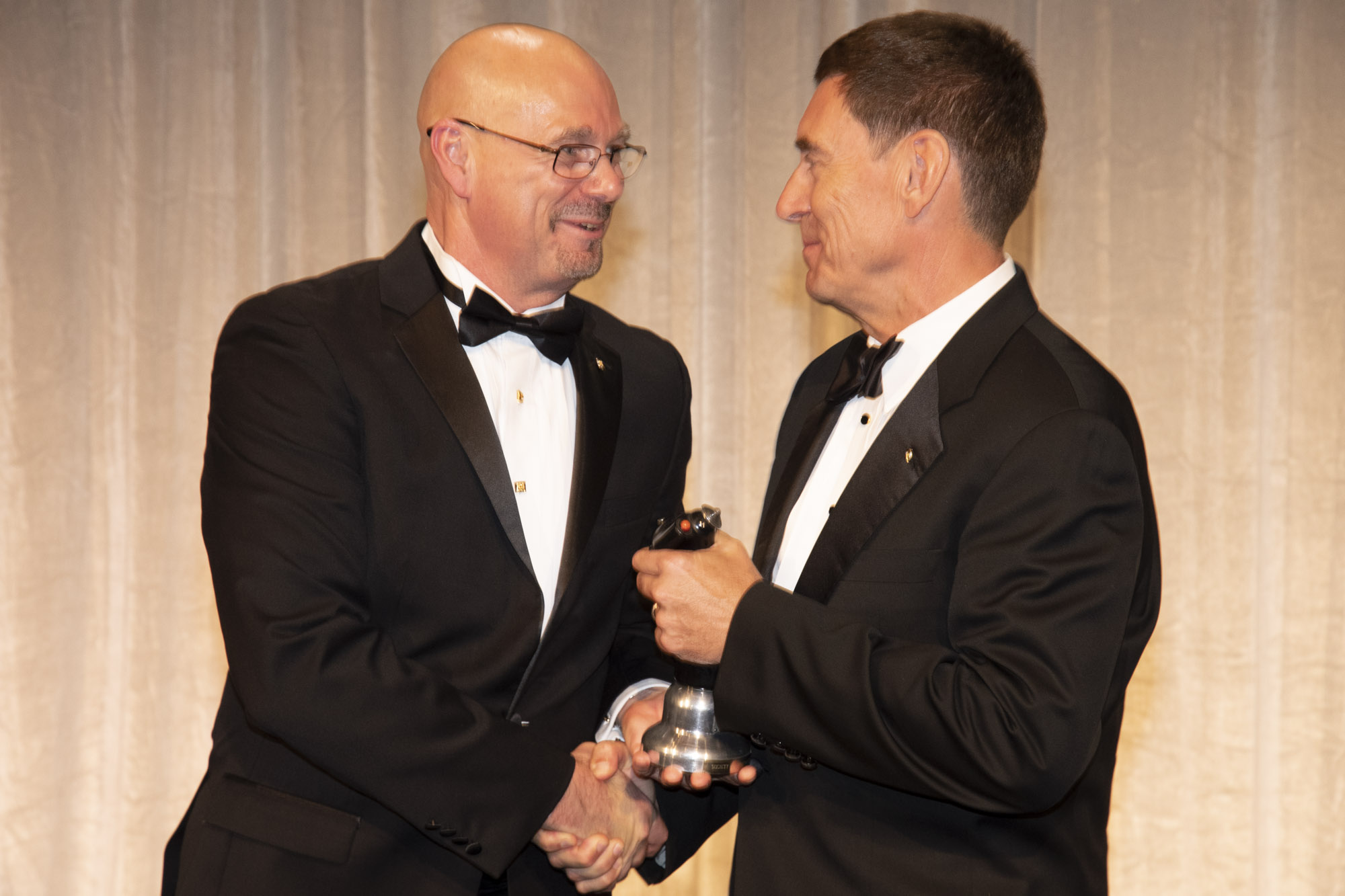 October 2019, President's Message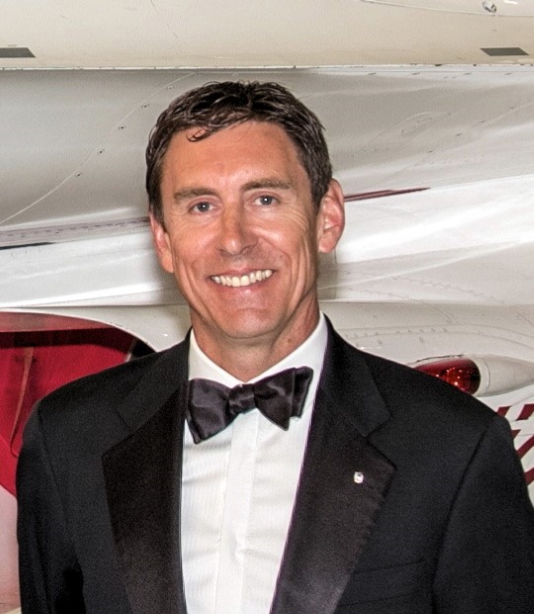 To the Society,
I am honored to serve this amazing society and its diverse members.
I have spent a lot of time thinking about—and discussing with many of you—how to use my short year in this office. I'll quickly address three things I often find myself returning to.
First, I intend to address the concept of "Lessons Learned" to encourage our members to go beyond just sharing their lessons with conference audiences. I believe that lessons are only truly learned when the learner changes the processes that left the lesson unlearned. When I'm at a conference, I want to hear about—and reward—the concrete actions presenters took to ensure that their lessons would stay learned.
Second, the loss of Julian Nott—a good friend and SETP member—has kept me thinking: What is a "Test Pilot?" You see, Julian was solely a balloon pilot, yet he was clearly a test pilot. What is it that makes a test pilot when it apparently isn't a particular set of motor skills? It feels like the answer is, "I know it when I see it," but this is not a basis for rational decision-making. I would like to find a durable definition of "test pilot." One that can survive in our rapidly-changing aerospace industry.
Finally, one of the most important characteristics of a test pilot is a strong sense of ethics. I would like to explore creating an SETP Code of Ethics to capture and share the ethical lessons that our members have learned.
Each of these areas will be addressed by a separate working group. If you are interested in being involved, please let me know by emailing me at "This email address is being protected from spambots. You need JavaScript enabled to view it.."
To all of you, thank you so much for your mentorship, your fellowship, and your trust. I am committed to making the most of this year by making our society better in substantive ways, but the Society of Experimental Test Pilots is what it is because of the membership and what we all do! Please stay active and involved and help us grow into the future.
"Evil" Bill Gray (F)
SETP President
Air Chief Marshal Sir Philip Joubert de La Ferte / Air Marshal Sir Victor Goddard / Sir Geoffrey de Havilland (National Aerospace Library Sound Archive)
For your information historic sound recordings of a 1963 lecture by Air Chief Marshal Sir Philip Joubert de La Ferte recollecting the airmen of the Royal Naval Air Service and Royal Flying Corps during the First World War, of a 1964 lecture by Air Marshal Sir Victor Goddard providing his personal insights into the first 50 years of the Royal Flying Corps and the Royal Air Force and a recording of Sir Geoffrey de Havilland recalling how he designed the D.H 1, D.H.2 and the Royal Aircraft Factory B.E.1 aircraft have just been added to the National Aerospace Library Sound Archive - a real 'Who's Who' of aviation personalities and historical subjects based on original recordings held in the Library's archives - and are now available to listen to via the Royal Aeronautical Society's SoundCloud web-site :-
The specific links to the recordings are (just click on the arrow button to 'Play'):-
https://www.aerosociety.com/news/audio-classic-lecture-series-the-rnas-rfc-by-acm-sir-philip-joubert-de-la-ferte/
https://www.aerosociety.com/news/audio-classic-lecture-series-observations-on-the-first-fifty-years-of-the-raf-by-am-sir-victor-goddard/
https://www.aerosociety.com/news/audio-from-the-archive-sir-geoffrey-de-havilland-on-his-early-days-in-aeronautics/
A quick link to the historic lectures and speeches available so far (including Sir Frederick Handley Page, Igor Sikorsky, Jeffrey Quill, Peter Twiss, Charles H. Gibbs-Smith, Andrew Brookes, Silvius Dornier, Sir Richard Glazebrook, Commander Graeme Rowan-Thomson, Keith Hayward, Sir Dermot Boyle, Philip Wills, Chris Yeo, Captain John Cecil Kelly-Rogers, Col. Al Worden, Peter Hearne, Sir George Edwards, Captain John Cecil Kelly-Rogers, John Farley, A. W. 'Bill' Bedford, H.R.H. The Duke of Edinburgh, Christopher Bartlett, Andy Sephton, Dr. Ron Smith, A. R. Collar, Sir Vernon Brown, Air Commodore F. R. 'Rod' Banks, L. S. Snaith and Mike Hirst) is:-
https://soundcloud.com/aerosociety-podcast/sets/classic-lecture-series
Read more: Air Chief Marshal Sir Philip Joubert de La Ferte / Air Marshal Sir Victor Goddard / Sir Geoffrey...
Flight Test Safety Database Update
The Flight Test Safety Database is once again available to everyone (registered and non-registered users alike) at http://ftsdb.grc.nasa.gov/.
Please pass this info on to your colleagues and friends within the flight test community. In the months to come the database will be relocating to a different server and may have a new URL. Bart Henwood and SETP will update Members before that transition occurs.
Thank you all for your patience and support for the Flight Test Safety Database.
63rd Annual S&B Award Winners and 2019 Fellow Class

The Society of Experimental Test Pilots is proud to announce the
Award Winners from the 63rd Annual Symposium & Banquet and the 2019 Fellow Class
Herman R. Salmon Technical Publications Award
(Sponsored by Symbolic Displays)
For the Best Technical Paper published in Cockpit during the Past Year
"Pilot Closed Loop Dynamic Instability Testing For Transport Aircraft Certification "
Dr. Brian P. Lee, The Boeing Company
Dr. Kirk A. Vining (AF), The Boeing Company


Read more: 63rd Annual S&B Award Winners and 2019 Fellow Class