Welcome to SETP
Introduction
The Society of Experimental Test Pilots is an international organization that seeks to promote air safety and contributes to aeronautical advancement by promoting sound aeronautical design and development; interchanging ideas, thoughts and suggestions of the members, assisting in the professional development of experimental pilots, and providing scholarships and aid to members and the families of deceased members.
November 2015, President's Message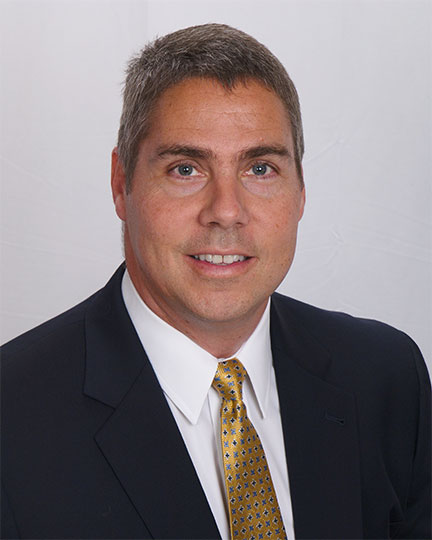 The 2015-2016 SETP year is off to a brisk start, and I'd like to update you on a few activities as your new Board of Directors settles in to serve you this year.
First, I'd like to thank Mark "Forger" Stucky for his steadfast leadership as our outgoing president. Forger handed me the Society in great shape. As you know, our past presidents stay on the Board of Directors for an additional year as our Executive Advisor, and Forger continues to be actively engaged in many of our initiatives.
Secondly, we just concluded a very busy year of outstanding technical symposia around the world, culminating with a very successful 59th Annual Symposium and Banquet in Anaheim, CA. The attendance in Anaheim this year was over 625 and is the highest it has been in the past four years. We are emerging from the turbulence caused by sequestration and the DoD travel restrictions of the past few years, we are optimistic about our future. We are seeing a renewed interest and support from senior leaders within the DoD and our corporate sponsors in allowing their employees to participate in the technical exchanges that are so important to safe and efficient flight test activities.
The purpose of our technical symposia is to foster and encourage the vital collaborative interactions that pass along lessons learned, enhance flight test safety, and advance the flight test profession. The gathering of individuals from different countries, communities, other agencies, all branches of the military, and academia, is critical to achieving these goals. Each of these sectors approach flight test problems and challenges from a different perspective and with different motivation. When one component is missing, it hinders the intellectual exchanges that are critical to your jobs, your professional development, and your test programs do not achieve the benefit of being able to capitalize on lessons learned from the trial and error of previous or similar programs. Your participation provides continuity in the transfer of crucial institutional knowledge, mentors junior test pilots, and inspires the students we sponsor to enter the aerospace industry, and flight test in particular. We welcome back the increased number of DoD and US military participants to these critical events!
This year, our Board of Directors will continue to promote and support all of our technical symposia to provide the appropriate forum to exchange and disseminate lessons learned. Emphasis on attendance and quality of technical papers will continue to be our focus. Our Society continues to support several educational outreach initiatives to stimulate interest in the aerospace profession, and in flight test in particular. We are partnering with the Flight Test Historical Foundation and the Air Force Flight Test Museum to preserve flight test history. We will continue to strengthen and broaden our educational and historical perseveration efforts through our SETP Foundation. We will finalize and release updates to the SETP member website that will enhance how we exchange information to support our mission. These updates have been in works for years, and we are committed to seeing them released for your use. Lastly, we are investigating ways to expand our use of social media. An example is a means to capture how your attendance at our technical symposia resulted in positive impacts to the advancement of flight test safety, your professional development, your exposure to a new way of thinking that was crucial to your team's success, or a collaboration that resulted in solving a technical problem that might not have occurred without your attendance.
Having successful events and publications will not sustain our growth unless you, our members, continue to invest your time and energy in SETP as fully as possible. While your professional obligations often limit the time you can spend on SETP activities, the hours you volunteer are valuable ones. If you are active, involved, and engaged, thank you. If you are seeking new and different engagement opportunities, please see your local SETP Section Chairman, or send me an email at This email address is being protected from spambots. You need JavaScript enabled to view it.. Be it presenting a paper, running a regional symposia, or participating in one of our STEM outreach activities working with the next generation of aerospace professionals, SETP needs your time and talent, which I hope you will invest liberally.
I plan on attending our regional symposia and I look forward to seeing all of you there and in Anaheim next September.
Lastly, on a more serious note, we lost two members, Pietro Venanzi (F) and Herbert Moran (M), on October 30th in the tragic crash of a prototype AW609 in Italy. It is a painful reminder of the risks of flight test. Please take some time within your organizations to not only remember these two fine gentlemen, but briefly pause to assess the safety of your operations.
Fly Safe,
Tim "Eel" Morey
SETP and AmazonSmile
SETP has just learned that Amazon will now donate 0.5% of the price of your eligible AmazonSmile purchases when you shop at AmazonSmile (smile.amazon.com). SETP has set up 2 links for our charitable organizations that you can choose the donation be made to when you purchase items through AmazonSmile. The links are listed below and we hope you will use them for future Amazon shopping. Thanks for your support!
http://smile.amazon.com/ch/32-0188969 - Link for SETP Foundation
http://smile.amazon.com/ch/95-2479396 - Link for Scholarship Foundation
National Aviation Hall of Fame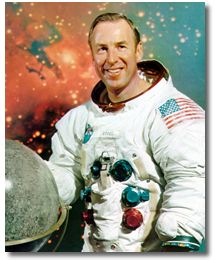 Apollo 13 Commander James A. Lovell (F) received the inaugural National Aviation Hall of Fame Neil Armstrong Outstanding Achievement Award during the annual enshrinement dinner and ceremony on October 2nd in Dayton, Ohio. The Armstrong Award has been established by the NAHF to annually recognize an exceptional one-time aviation performance of national or international significance by a U.S. citizen, or by a group, the majority of which are U.S. citizens. Captain Lovell was honored specifically for his demonstration of a high level of skill in an aviation event, as documented in the key role he played in the Apollo 13 mission on which he served as Mission Commander in April 1970.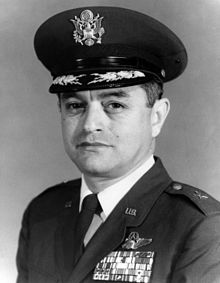 Brig. General Robert L. Cardenas, USAF (Ret) (M) was enshrined into the National Aviation Hall of Fame at the same event. After flying WWII combat as a B-24 pilot in Europe, Cardenas graduated from test pilot school in 1945. He was instrumental as the B-29 mothership pilot and operations officer on the X-1 program and as chief pilot on the XB-49 flying wing program. He commanded a combat wing of F-105's in Southeast Asia and later the Air Force Special Operations Force.
Congratulations Jim and Bob!