Welcome to SETP
Introduction
The Society of Experimental Test Pilots is an international organization that seeks to promote air safety and contributes to aeronautical advancement by promoting sound aeronautical design and development; interchanging ideas, thoughts and suggestions of the members, assisting in the professional development of experimental pilots, and providing scholarships and aid to members and the families of deceased members.
Neil Armstrong Luncheon Address
While digging in our archives we found this historic presentation from SETP Charter Member Neil Armstrong (F),
at the Luncheon held during the 2005 Symposium that celebrated the SETP 50th Anniversary.
Please take 30 minutes out of your day to watch this captivating talk!
Robert "Bob" Little (F) Last Flight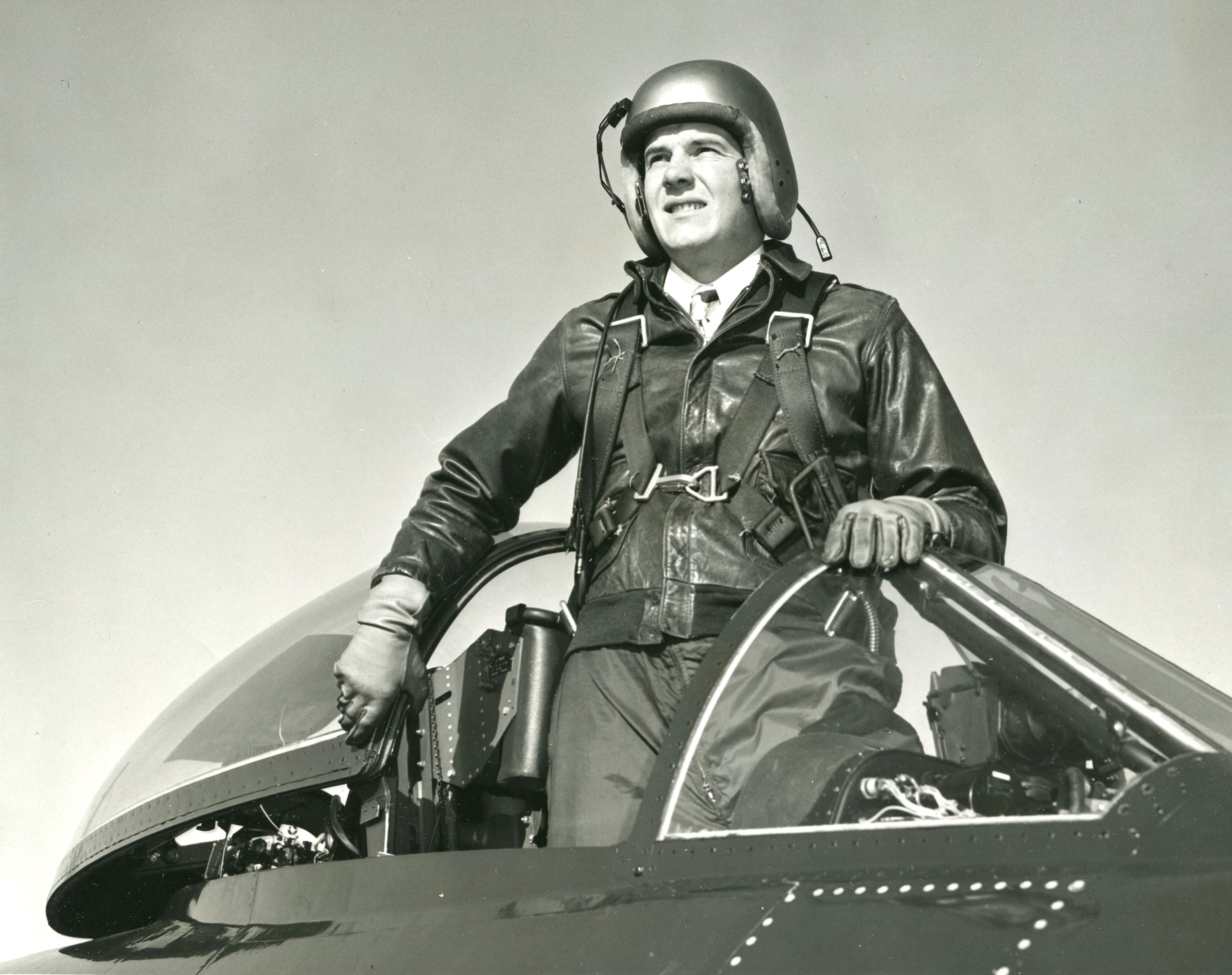 Robert "Bob" Little (F) took his last flight on 3 August 2018. He was 93.
Bob was born March 12, 1925 in Kansas City, Missouri. He was a P-51 Mustang pilot for the U.S. Army Air Corps from 1943-1945 serving 68 combat missions over Europe during WWII. He was awarded the Distinguished Flying Cross and the Air Medal with 13 Oak Leaf Clusters before returning home and receiving his B.S. in Mechanical Engineering from Texas A&M University in 1948.
Bob began working for McDonnell Aircraft Corp. as a flight test engineer performing flight test engineering assignments on the XF-88 and the F2H Banshee while flying P-51's with the Air National Guard. In 1949 he became the fifth pilot on the McDonnell test pilot staff and flew production flights on various Banshee models. In 1951, after being promoted to experimental pilot, Bob began with external stores demonstration work on the F2H-2B and also did some work on the XF-88.
In 1953 he became Chief Test Pilot and made the first flight on the J-40 powered F3H, which was the modified production version of the XF3H. During that time, he did the major share of the usual early test and evaluation programs, aerodynamic, structural, flight envelope extension and flutter.
Bob then went to Edwards Air Force Base where he conducted all the initial flying on the F-101. He conducted all the preliminary development and evaluation, the entire structural demonstration, the inertia coupling demonstration and all the flight envelope extension work culminating in a maximum speed of 1.88M, which set the stage for returning the World's speed record to the United States.
Bob stepped out of the cockpit in 1960 and became the Program Manager for the F-4. He rose to Director of Sales in 1964, Vice President-Marketing in 1968 and received his first corporate position in 1972-Corporate Vice President-Marketing. By the time he retired in 1989, he was on the Board of Directors and was the Vice Chairman-Government Business.
Bob had the distinction of being the first man to pilot four McDonnell Douglas jet fighters which went on to successful production runs: the F3H-1 Demon, F-1014A, F-101B Voodoo and the F-4 Phantom II.
He became an SETP Fellow in 1961. His many other accomplishments include receiving the James H. Doolittle award in 1977, the Spirit of St. Louis Aviation Award in 1991 and the Aerospace Walk of Honor in 2003.
Bob is survived by his wife Betty, 3 daughters, Susan Burr, Martha McCoy, Elizabeth "Liz" Little; and son James "Jim" Little along with 3 grandchildren.
Funeral service information is as follows:
Bopp Chapel
10610 Manchester Road
Kirkwood, MO 63122
Phone: 314-965-7680
Visitation is Friday, August 17th from 4:00pm-7:00pm
Funeral Service is Saturday, August 18th at 11:00am
July 2018, President's Message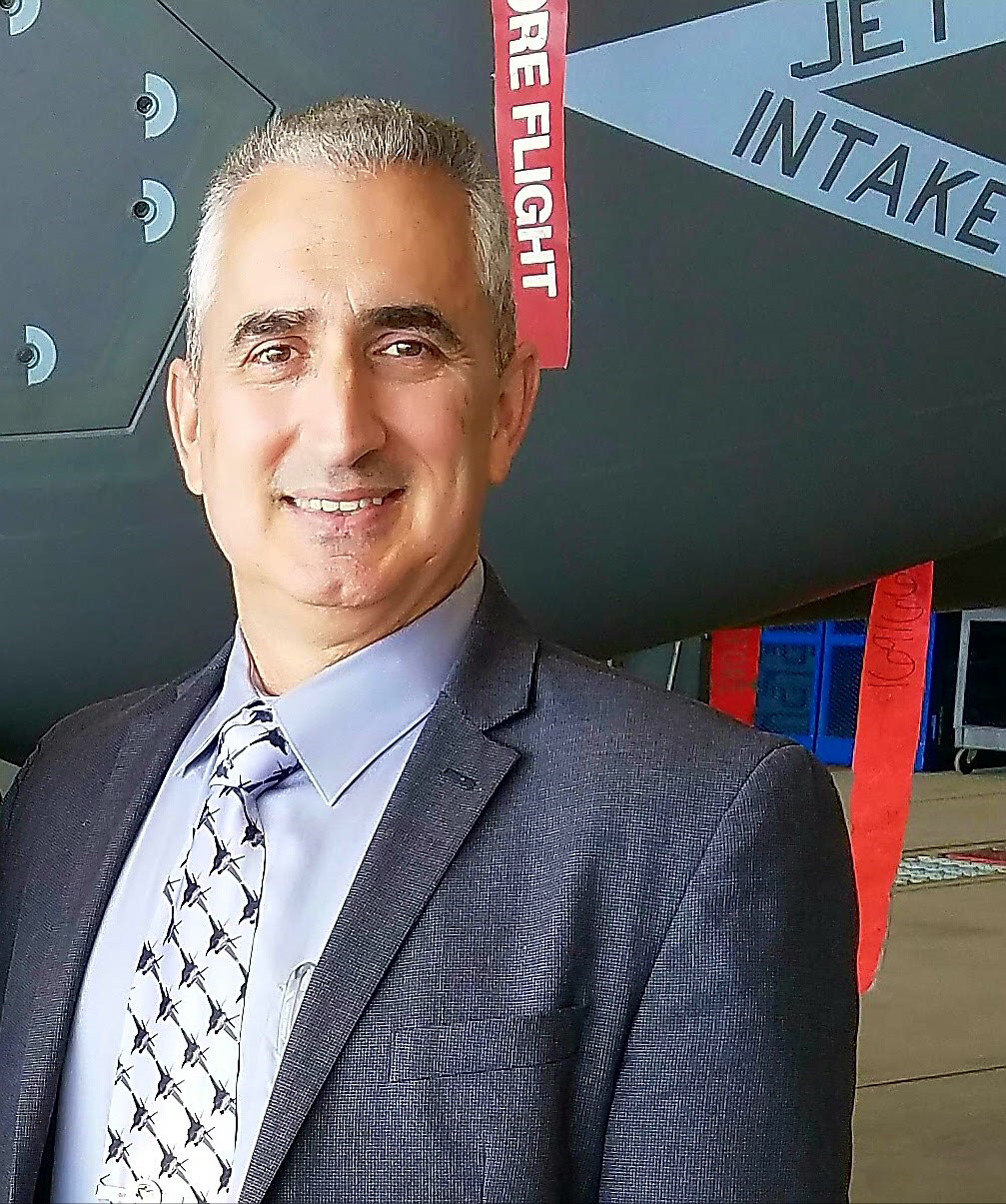 Greetings Everyone
I hope everyone's summer is going well. Just a quick note to update you on a few things.
First, we have completed successful regional and European Symposia and my thanks once again to all of those who contributed to making those a success. I sent a letter to all of our corporate sponsors highlighting some of those events and thanking them once again for their support that helps to make our events possible. While we strive to ensure our points of contact for each corporate sponsor are accurate I am making the letter available to all of our members, should you wish to send it to someone in your organization you think should see it (see link below).
Second, we are revamping our search function on our web page to try to make it a little more user friendly and better able to find the source material you are looking for. I will post a "How to Use" video once the update is complete, so keep an eye out. Additionally, we have started editing the Oral Histories we have and the first three are now available on the website under the Foundations tab. In 2003 we began filming oral history interviews of SETP Fellows in order to build our historical archives. To date we have filmed 160 interviews and typically add eight new ones each year. Since this is a SETP Foundation project, editing will only be able to be done as funds become available, but hopefully we will eventually have all the interviews edited. We are in the process of transcribing the interviews so in the future we will be able to post written transcripts as well as mp3 audio files of all the interviews.
Finally, we are in final preparation for our Annual Symposium and Banquet in Anaheim this September. The registration site is open and I hope that you are able to join us this year.
My thanks again to everyone who made our regional and European Symposia successful. Thank you also to those who have chosen to use AmazonSmile for their online purchases. We have seen an increase in activity and contributions since last year.
Fly Smart
Stay Well
Make a Difference
Art "Turbo" Tomassetti
President, SETP
Click HERE to view the recently released Oral Histories of Buzz Aldrin, Eric "Winkle" Brown, and Robert A. Hoover.
Click HERE to download Turbo's Corporate Sponsor thank you letter to share with your company.
NTPS 6th Annual Flight Test Camp Goes Vertical!
The National Test Pilot School (NTPS) completed its sixth annual one week Flight Test Camp (FTC) for 19 students from seven local high schools from 18-22 June 2018. The focus of NTPS FTC is STEM oriented and three-fold: 1) introduce high school students to engineering generally and flight test engineering specifically as possible fields of study and careers; 2) introduce our local young people to the amazing array of high tech aerospace companies that exist right in their back yard at the Mojave Air and Space Port (MASP); and 3) show the students the numerous interesting and exciting jobs they could have with an engineering background.
To do this NTPS developed a three-pronged approach such that in a typical day the students get some engineering academics, a flight in an aircraft or simulator, and a tour of a local aerospace company. The FTS students received lectures from NTPS staff instructors on aerodynamics, flight controls, handling qualities, performance, energy management, and job paths for Flight Test Engineers and Test Pilots. Every student flew a sortie in an airplane and a helicopter and learned how to take data, analyze the results and compare them against civil certification requirements. The students also got hands-on flying experience in four different simulators, some test directing time in the telemetry room and a hands-on Night vision Goggle experience. The MASP staff arranged student tours at the Fire Station, the Control Tower, the Orbital/ATK L-1011 launch vehicle, Virgin Galactic, Scaled Composites, and Stratolaunch. The tours were spectacular and thanks to very enthusiastic, professional briefers, the students were both awed and inspired.
NTPS would like to thank MASP and all the companies that provided the great tours. We would also like to say a special thanks our sponsors Mojave Air and Space Port, SMMA Insurance, Keiffe and Sons Ford, Flight Research Inc., Mission Bank, and Stater Brothers. NTPS has dedicated its efforts for the Flight Test Camp to the memory of Mr. Mike Hill, the Flight Test Camp's first Director and biggest fan.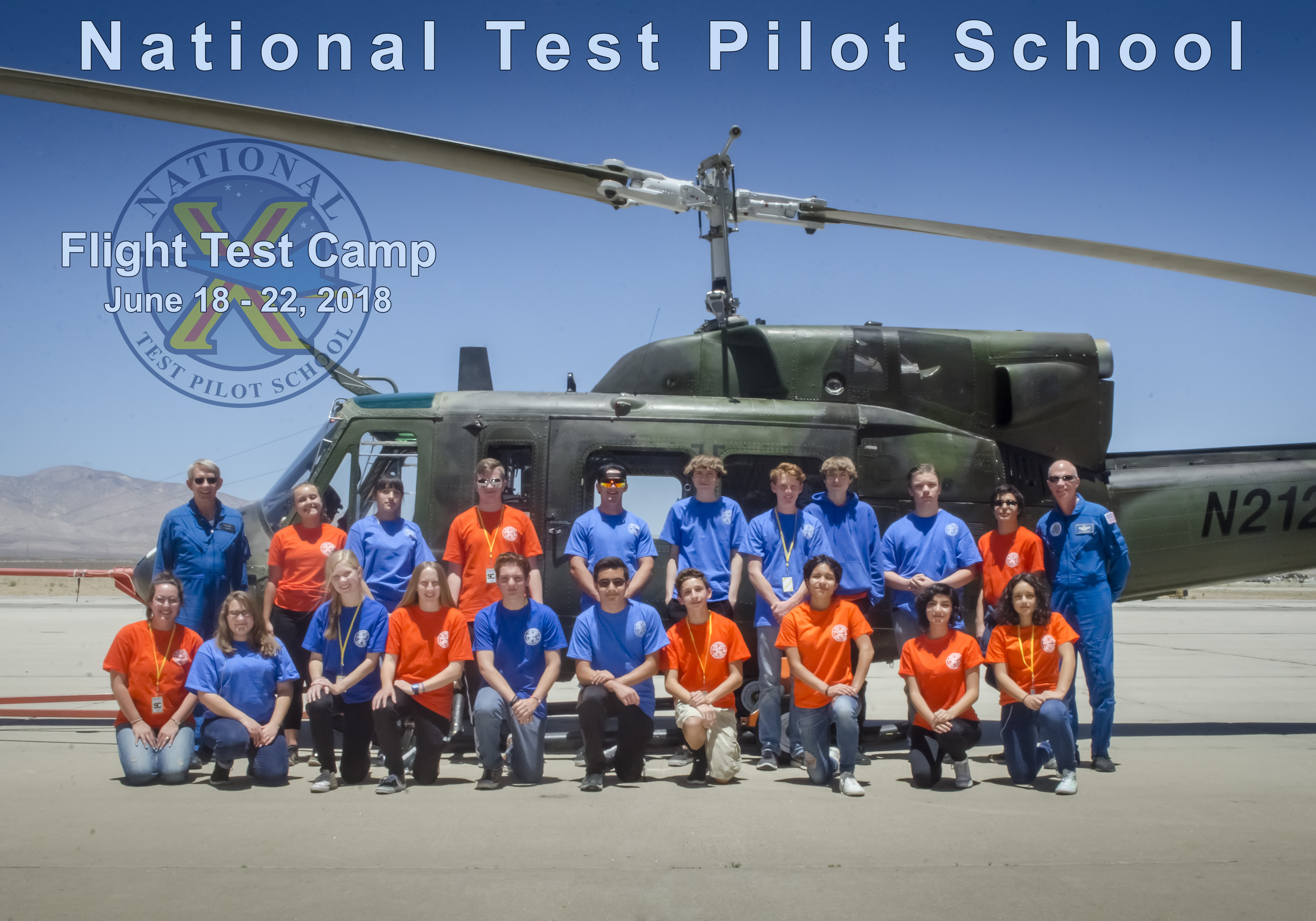 50th European Symposium Photos
Click Here to view the photo album from the 50th European Symposium in Turin, Italy!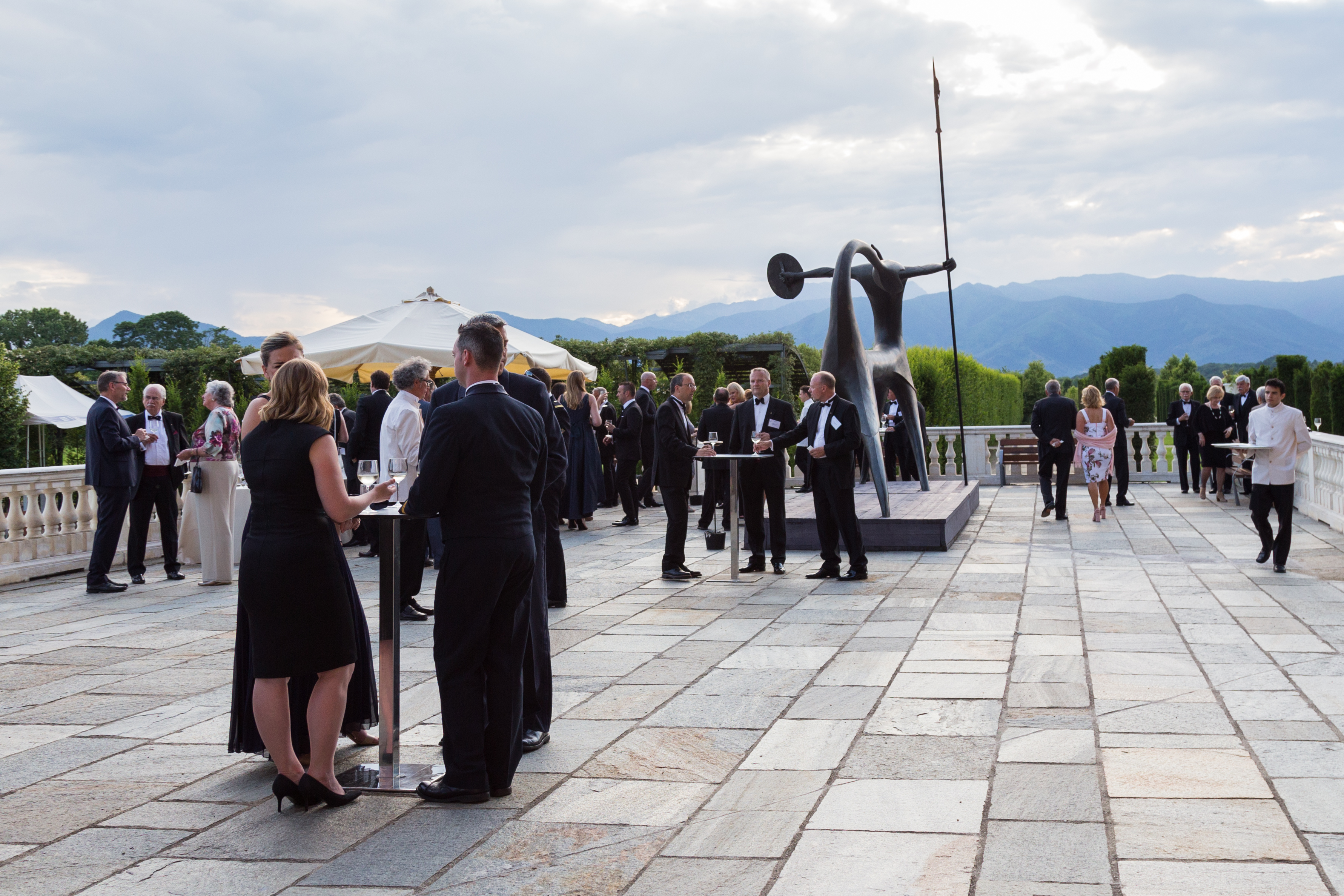 Martin-Baker Reception at Farnborough International Airshow
Thank you to Martin-Baker for graciously hosting SETP Members at the Farnborough International Airshow.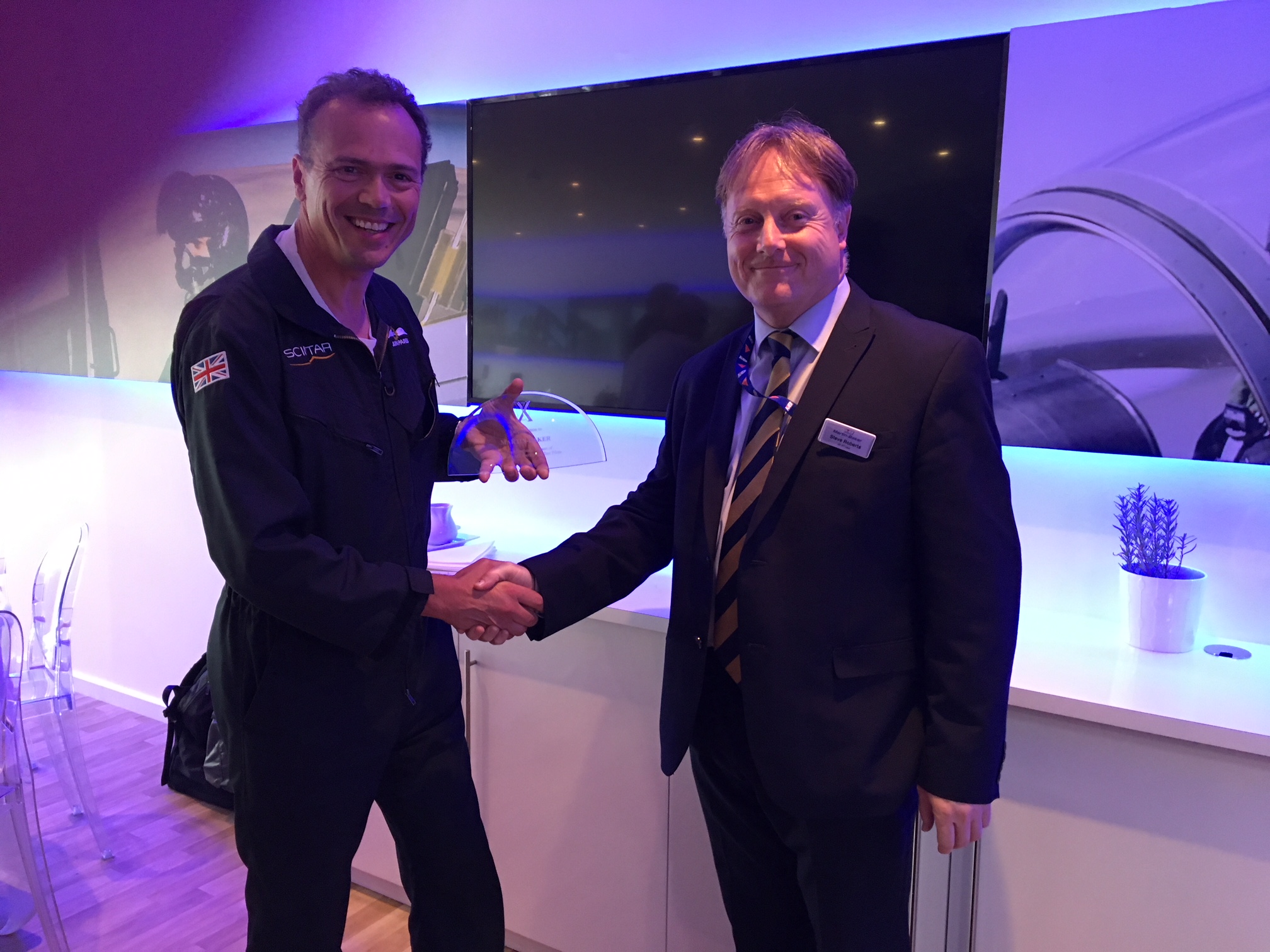 Justin Paines (AF) presents Steve Roberts of Martin-Baker with a plaque of appreciation.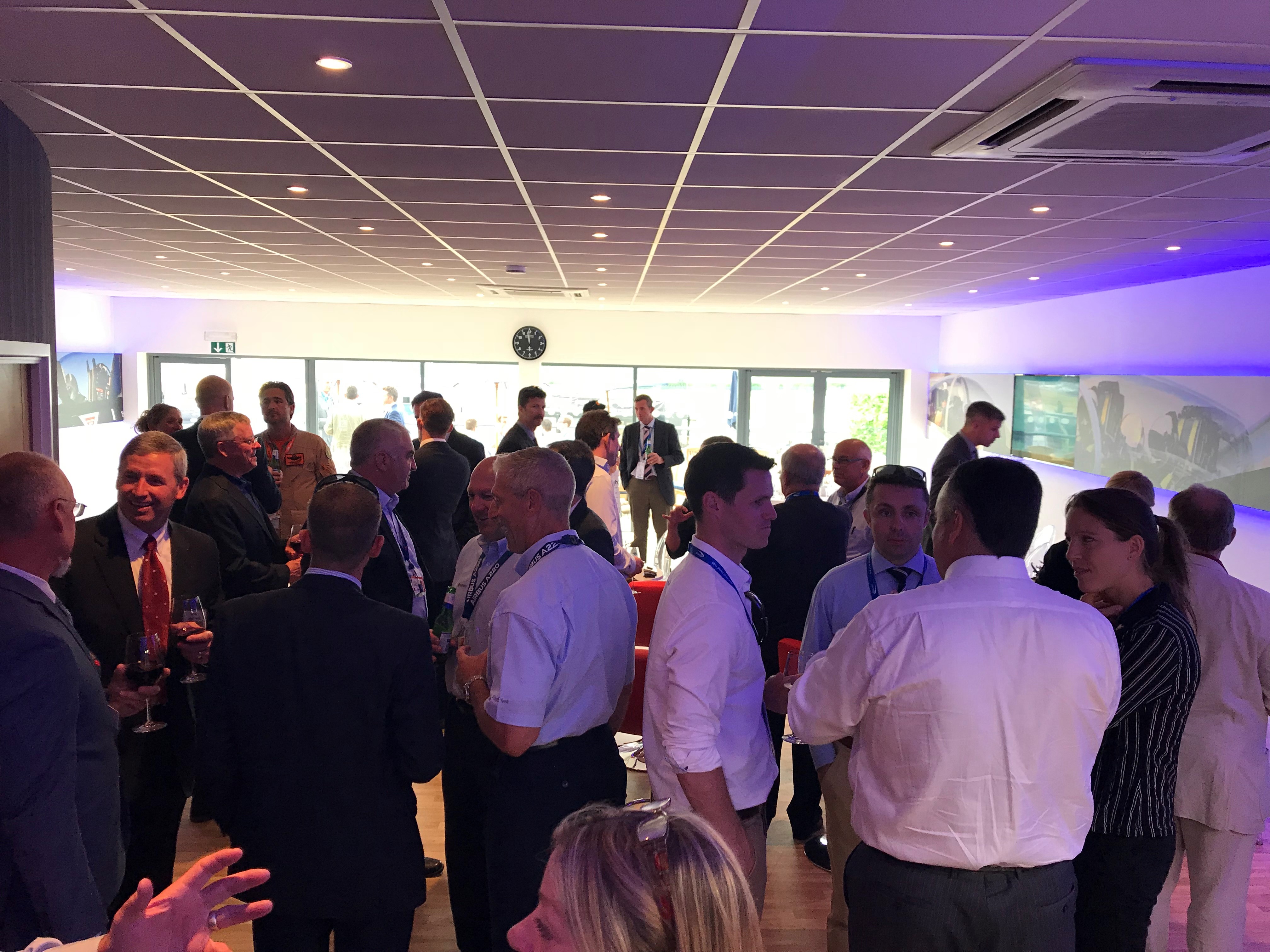 Attendees enjoying their evening at the Martin-Baker Chalet.