Welcome to SETP
Introduction
The Society of Experimental Test Pilots is an international organization that seeks to promote air safety and contributes to aeronautical advancement by promoting sound aeronautical design and development; interchanging ideas, thoughts and suggestions of the members, assisting in the professional development of experimental pilots, and providing scholarships and aid to members and the families of deceased members.
6th Annual ITPS Flight Test Seminar, Dec 14-15, 2017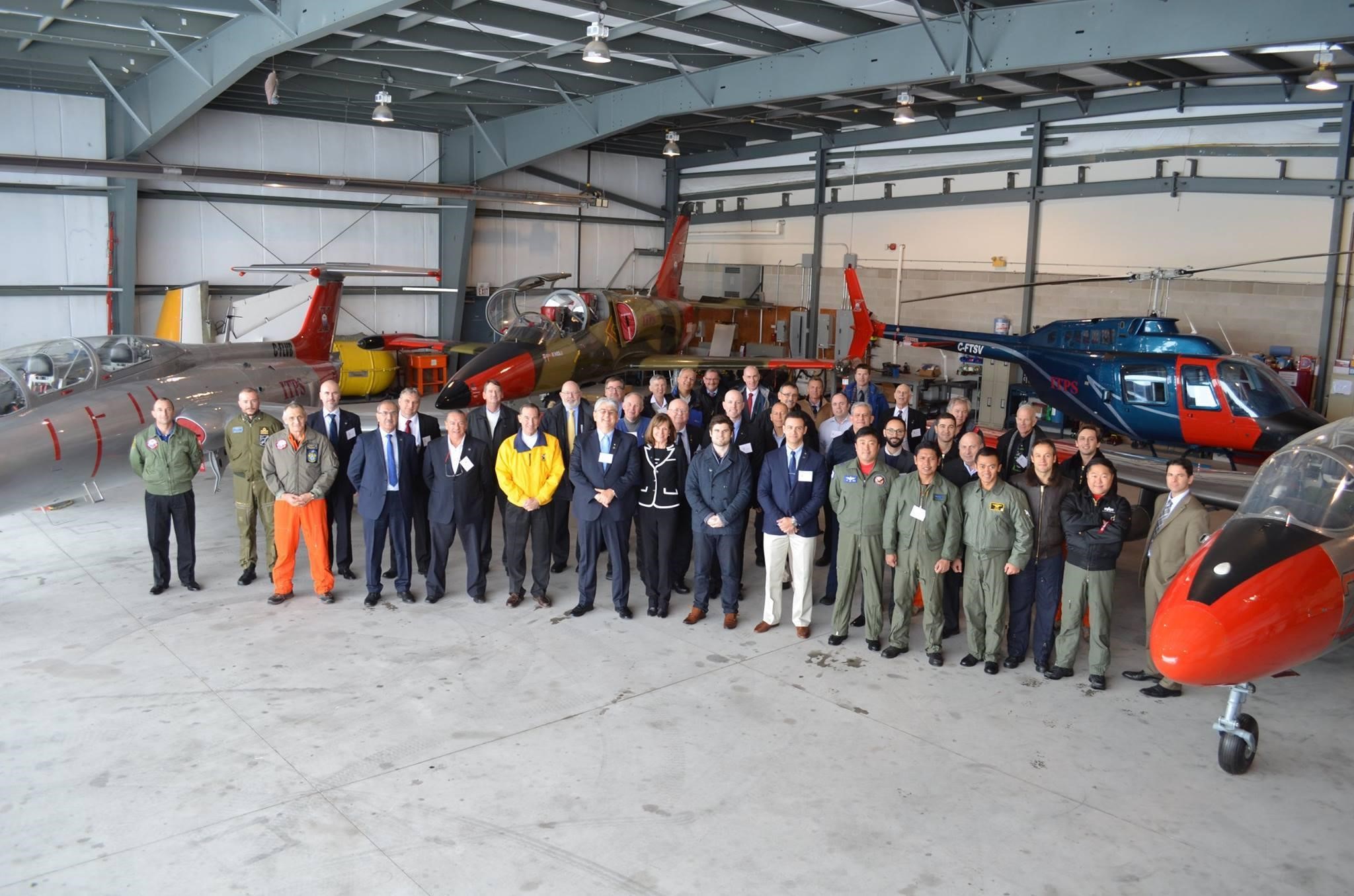 The 6th Annual ITPS Flight Test Seminar and Graduation event took place December 14-15, 2017 in London ON, Canada. This time the seminar was a joint event with the SETP Canadian Section and the SFTE Canadian Chapter gathering flight testers from around Canada, US and overseas. A total of 19 technical papers were presented spanning, civil, military, fixed wing, rotary, transport, combat and UAS flight tests.
The seminar was capped by the Graduation event and Gala dinner, where the graduating test classes of test pilots and flight test engineers received their certificates and were warmly welcomed to the profession by their peers. Keynote speaker of the evening was spaceship Test Pilot Brian Binnie SETP(AF) who talked on his experience and lessons learnt from the Spaceship One and Rotary Rocket projects.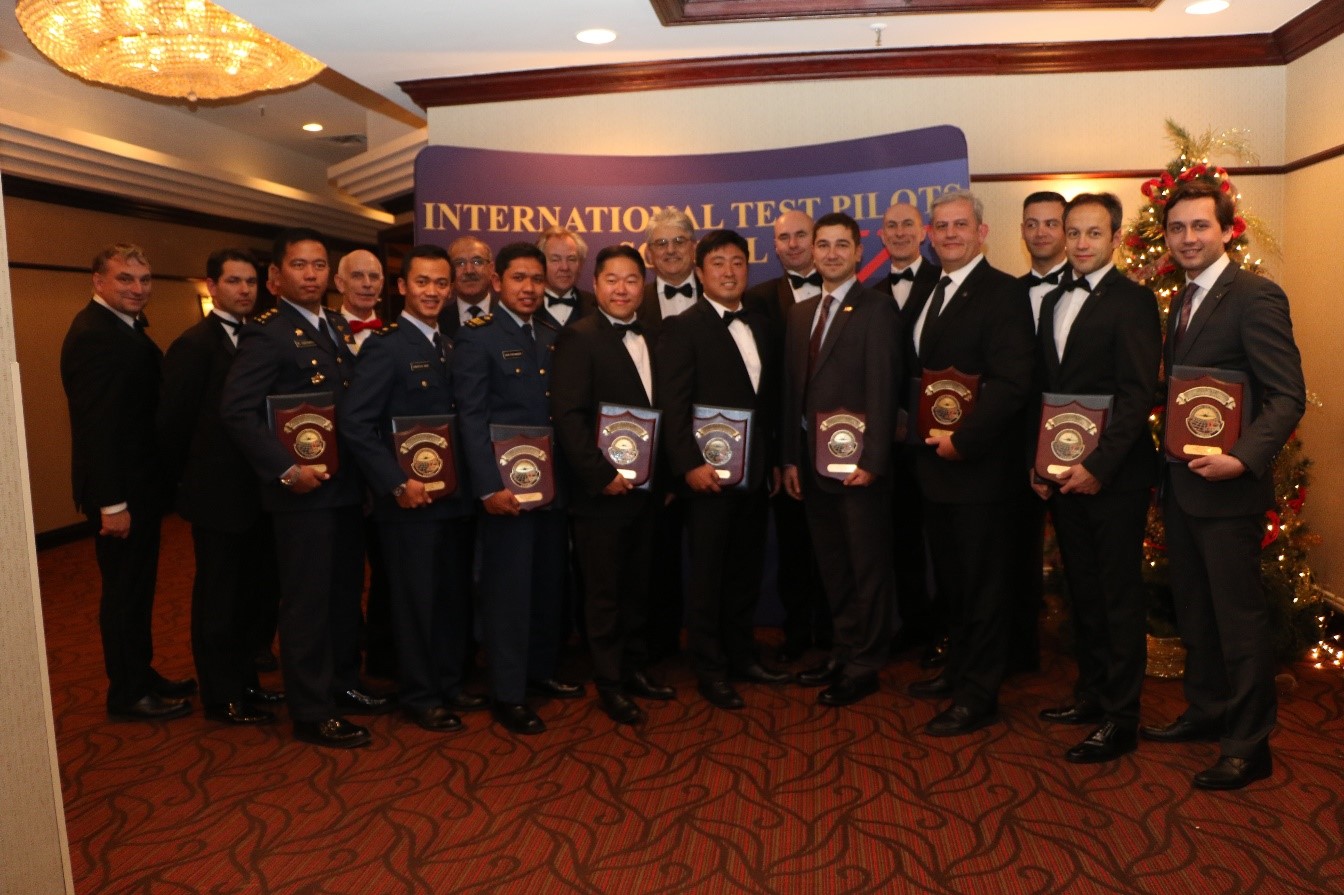 The 7th Annual ITPS Flight Test Seminar will take place December 13-14, 2018 in London ON, Canada.
Royal Aeronautical Society - National Aerospace Library Sound Archive (Jeffrey Quill and John Cunningham Interviews)
The latest batch of extended interviews with test pilots and other leading aviation personalities from the National Aerospace Library's archives has just been released via the Royal Aeronautical Society's SoundCloud site (just click on the arrow button to 'Play')
In a separate interview and lecture the famous Vickers-Supermarine test pilot Jeffrey Quill describes the evolution of the Spitfire and its Rolls-Royce Merlin engine in all their marks and his later career being responsible for the marketing the SEPECAT Jaguar and MRCA Tornado.
In a separate interview John 'Cats-Eyes' Cunningham HonFRAeS - de Havilland's Chief Test Pilot - recounts highlights from his postwar career, including stories of flying the experimental DH.110 during a total electrical failure, the DH.108 following the death of Geoffrey de Havilland Jnr and the DH.106 Comet 1. and many of the aeroplanes that were designed and built at Hatfield, including the Hawker Siddeley Trident, Comet and DH.108.
A quick link to the interviews available so far (including interviews with Captain Eric 'Winkle' Brown, Chuck Yeager, Scott Crossfield, Handel Davies, Al White, Bill Humble, Pete Knight, Dick Johnson, Philip Lucas, Peter Bugge, Col. Emil 'Ted' Sturmthal, Harald Penrose, John Morton and D. P. Davies) is :-

https://soundcloud.com/aerosociety-podcast/sets
In addition to these interviews, the National Aerospace Library holds a historically significant collection of past Royal Aeronautical Society lectures, interviews and other recordings (probably over 100 separate recordings dating back to the 1940s, which are in many cases the only record which the Society has of a particular speech or lecture)
These recordings (from the original gramophone records, magnetic reel recordings, cassette tapes) have now been digitalised - a real 'Who's Who' of aviation personalities and historical subjects including the voices of Sir Frederick Handley Page, Igor Sikorsky, Sir Barnes Wallis, Theodore von Karman and many other great names - and the 'highlights' from this collection will subsequently be released via the Society's SoundCloud site over the next 18 months or so:-
As a 'taster' of what is soon to follow two of these historic recordings are already available - the eminent early aviation historian Charles Gibbs-Smith discussing the work of the 'Father of Aeronautics' Sir George Cayley:-
https://www.aerosociety.com/news/podcast-sir-george-cayley
and Peter Twiss and others describing the development of the Fairey Delta 2 and the world air speed record of 1,132 mph it achieved in 1956:-
https://www.aerosociety.com/news/podcast-fairey-delta-lecture
The intention of this project is to create a historically significant oral history archive which makes the voices of the past (pilots, engineers, scientists etc.) 'alive' once more to inspire and inform current and future generations and the sound archive has attracted a number of favourable comments / interest via social media.

Please note that if these recordings or extracts from these recordings are to be reproduced in any way (book, journal article, web-site etc.), acknowledgement should be made to the 'Royal Aeronautical Society (National Aerospace Library)' as being the source of the original.
Please feel welcome to forward details of these historic aviation recordings to anyone who may be interested.
Brian Riddle
Chief Librarian
National Aerospace Library
T: +44 (0)1252 701060
E: This email address is being protected from spambots. You need JavaScript enabled to view it.
W: www.aerosociety.com/nal
Search the Library catalogue http://aerosociety.com/About-Us/nal
View wonderful images www.aerosociety.com/printsandposters
Listen to the Voices of Aviation Greats www.aerosociety.com/podcast
Explore Milestones of Early Aviation http://aerosocietyheritage.com
Read about our Special Collections http://www.aerosociety.com/About-Us/nal/speccollections
Hear about them http://aviation-xtended.co.uk/ep-02-a400-grizzly-secret-airfields-and-the-national-aerospace-library/#more-113
Visit the National Aerospace Library http://www.aerosociety.com/About-Us/nal/faqs
Robert Behler (F) DoD Operational Test & Evaluation Director Nominee
Click HERE to read the full article on Robert Behler's confirmation hearing before the Senate Armed Services Committee.
Shop Amazon Smile This Holiday Season!
Shop for everyone on your gift list this holiday at smile.amazon.com/ch/32-0188969 and Amazon donates to Society Of Experimental Test Pilots Foundation
OR
at smile.amazon.com/ch/95-2479396 and Amazon donates to Society Of Experimental Test Pilots Scholarship Foundation.
61st Annual S&B Award Winners and 2017 Fellow Class
The Society of Experimental Test Pilots is proud to announce the
Award Winners from the 61st Annual Symposium & Banquet and the 2017 Fellow Class
Herman R. Salmon Technical Publications Award
(Sponsored by Symbolic Displays)
For the Best Technical Paper published in
Cockpit during the Past Year
"Compatibility Flight Testing in 30 Year Old Aircraft - A Case Study on Ineffective Lesson Sharing"
Lt Col Tucker Hamilton, USAF (M)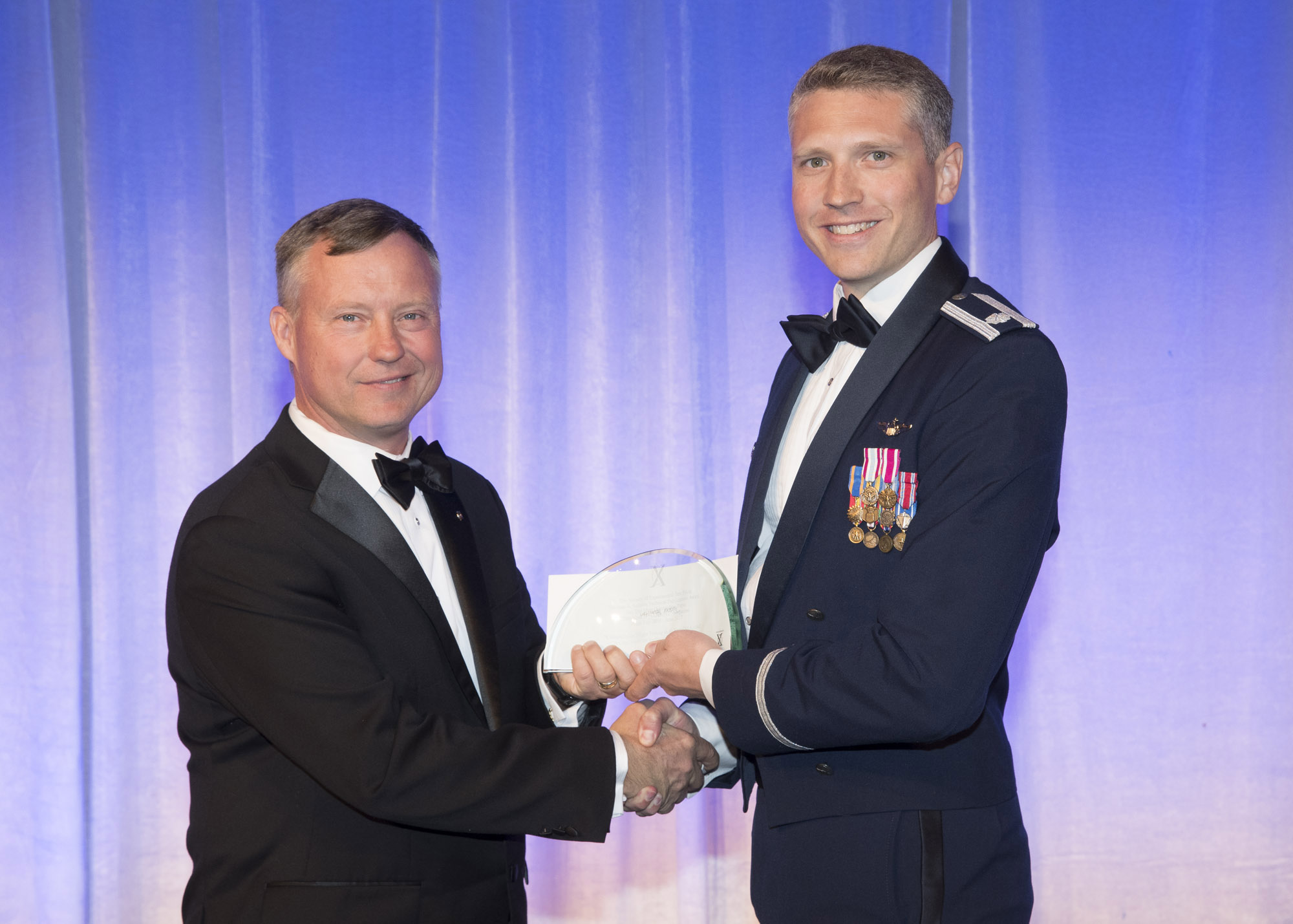 ****


Friend of the Society Recognition
Heidi Biermeier

****


Ray E. Tenhoff Award
(Sponsored by Aerospace Services International)
For the Most Outstanding Paper Presented
at the SETP Symposium
"T-38 Compressor Stall Mitigation - Propulsion Flight Test"
Lt Col Matt Russell, USAF (M)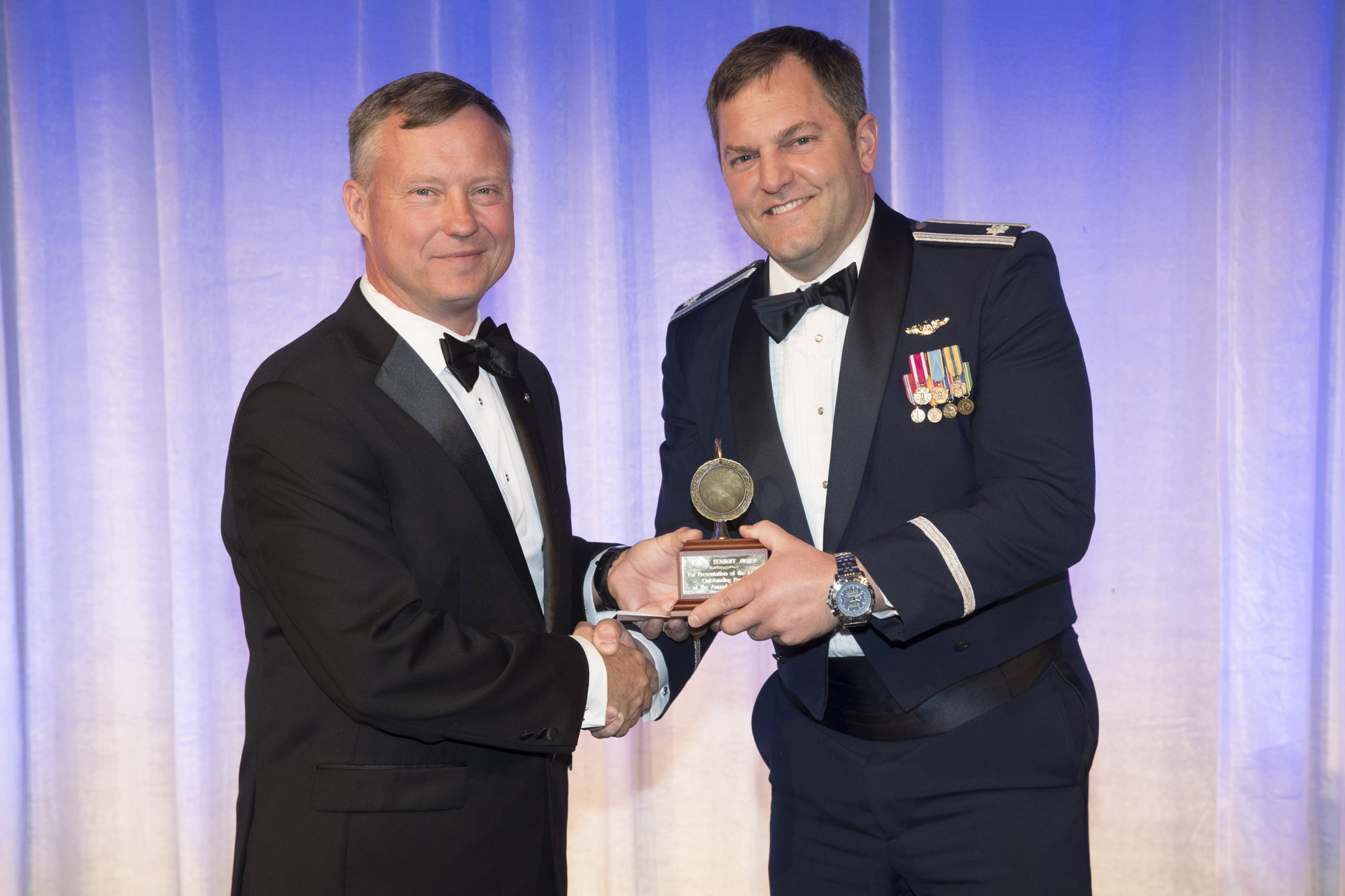 ****


η Eta Award
(Sponsored by Lockheed Martin)
For the Paper Which Best Exhibits Advancements
in Flight Testing Efficiency and Effectiveness Presented
at the SETP Symposium
"XC-2 Development Overview: A Novel Test Technique With SCAS"
Maj Haruhiko Naganawa, JASDF
Maj Naoki Morimoto, JASDF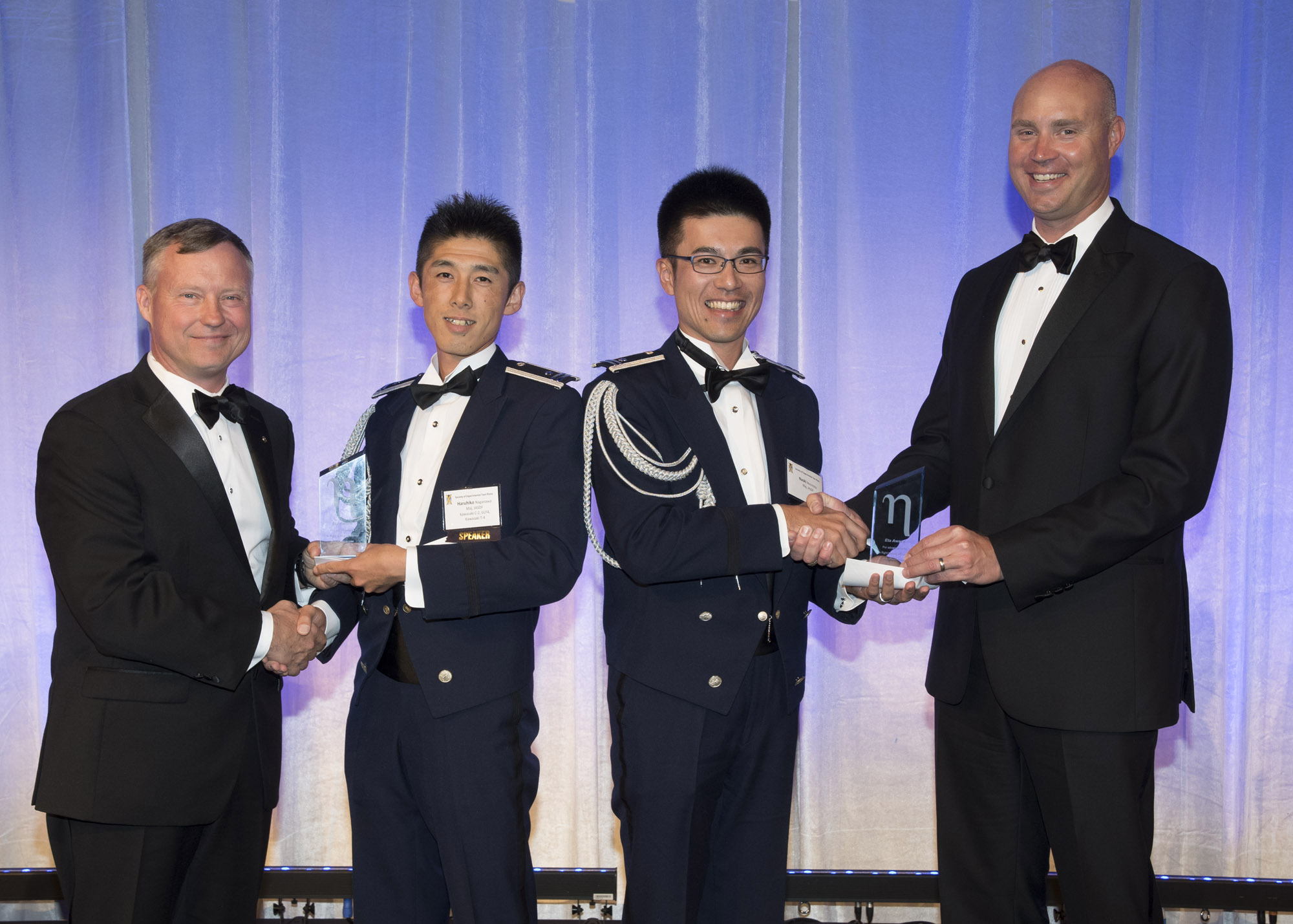 ****


Tony LeVier Flight Test Safety Award
(Sponsored by Gentex Corporation)


Mark Skoog, NASA Armstong Flight Research Center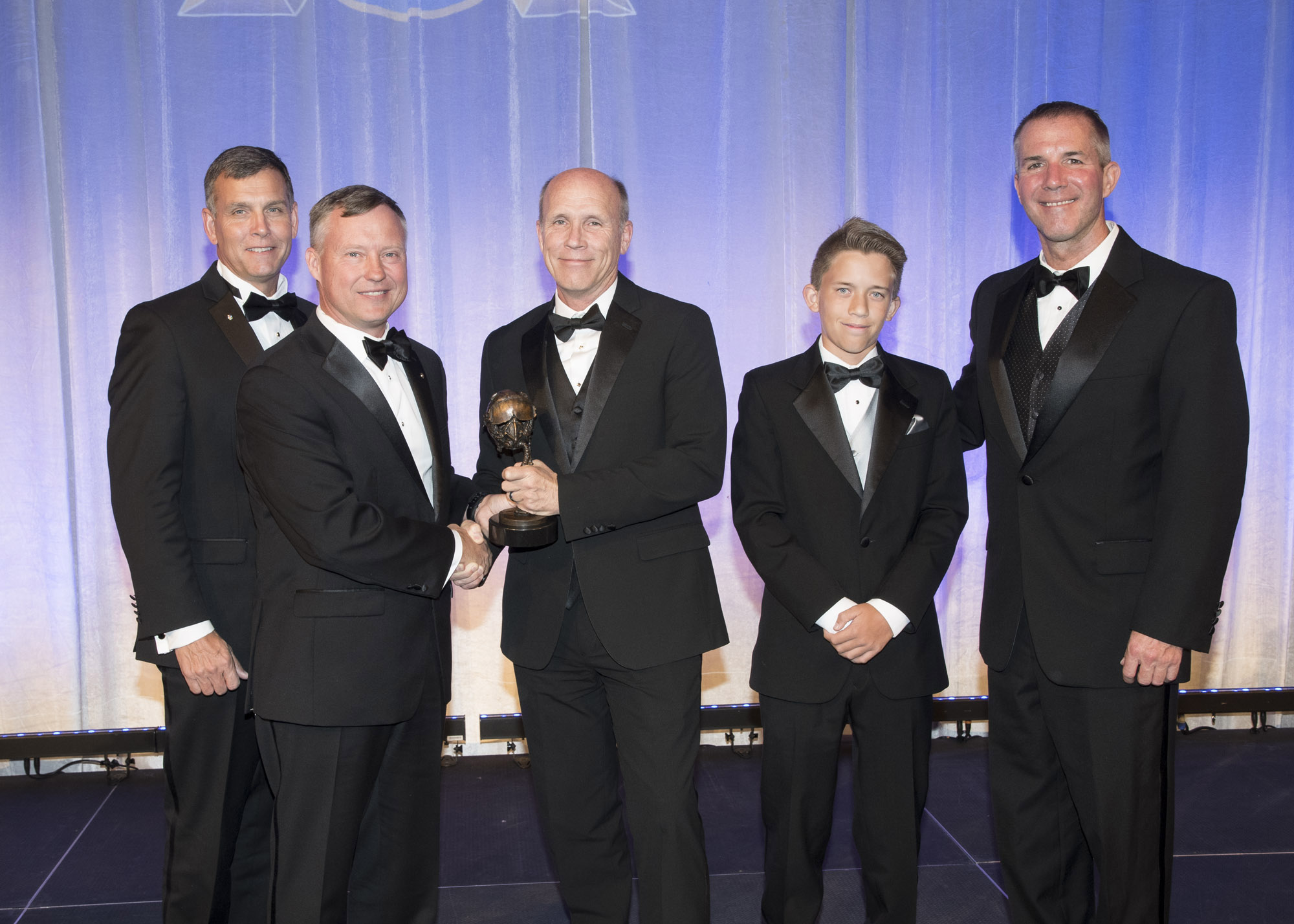 ****

J. H. Doolittle Award
(Sponsored by The Boeing Company)
For Excellence in the Technical Management or Engineering Aspects of Aerospace Technology

William Gray (F), USAF Test Pilot School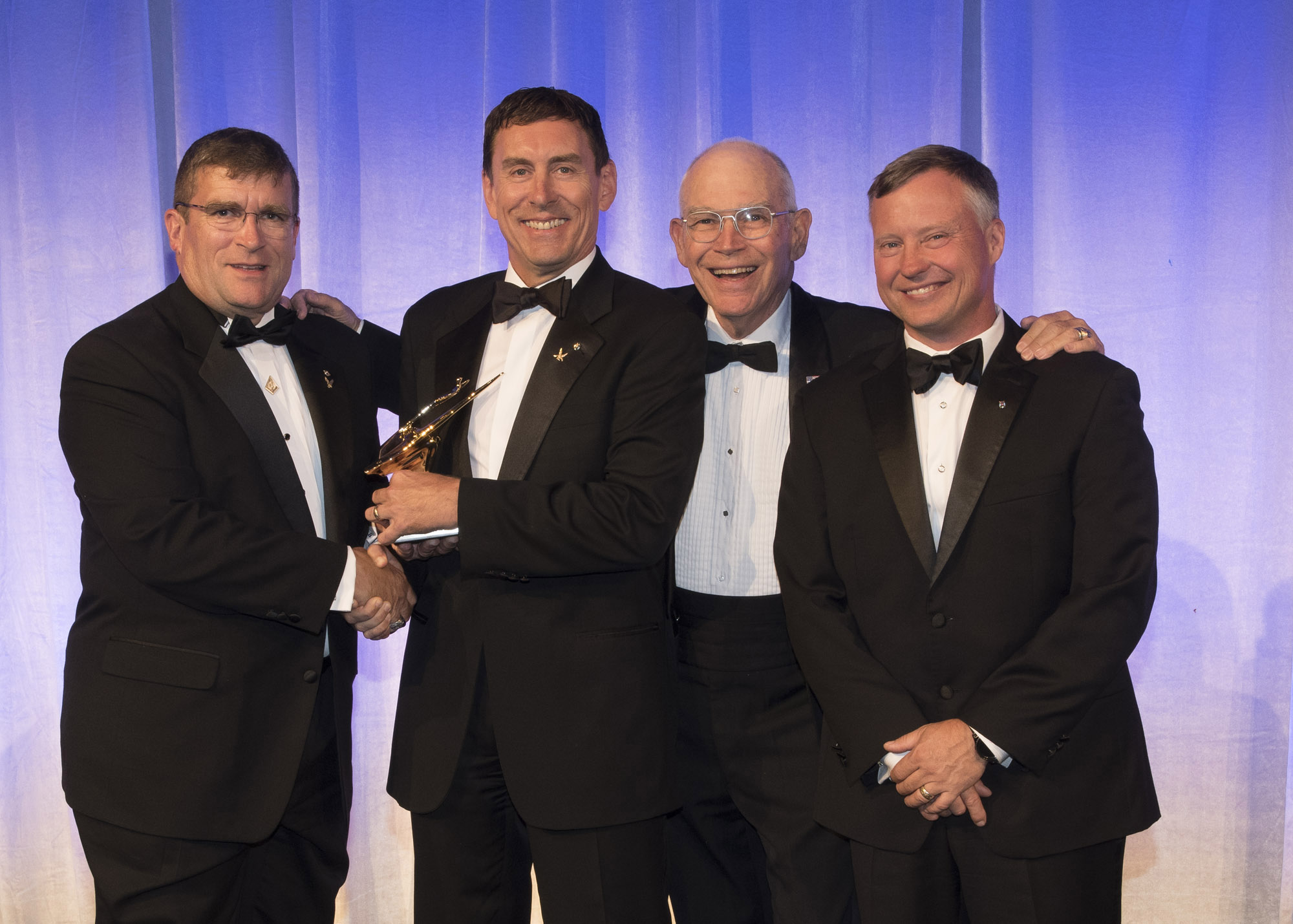 ****

Iven C. Kincheloe Award
(Sponsored by Lockheed Martin)
In Recognition of Outstanding Professional Accomplishment in the Conduct of Flight Testing During the Past Year

Chuck Ellis (AF), Bombardier Flight Test Center
Bombardier C Series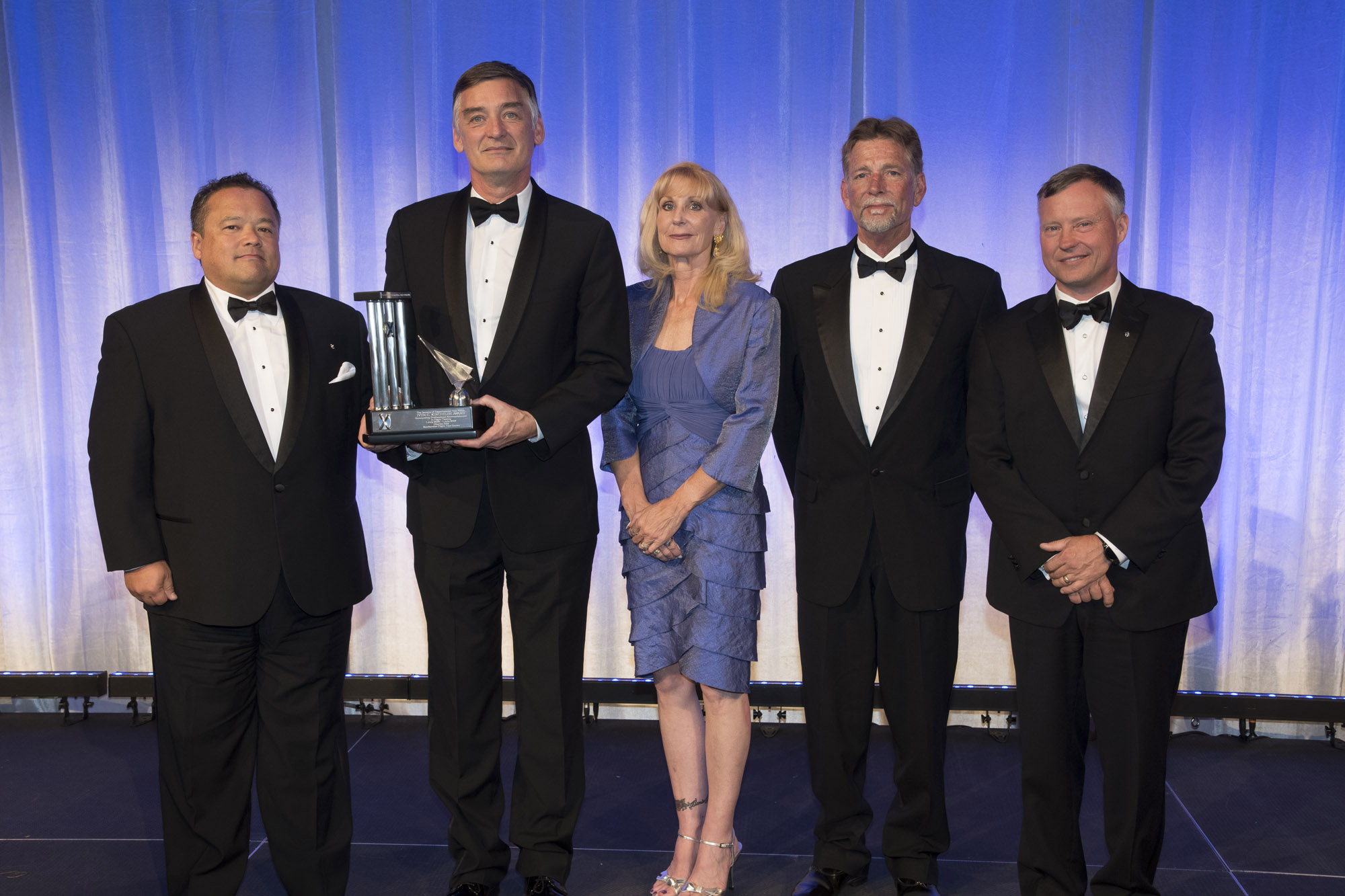 ****
2017 Fellows
Rudolf Engeler
Todd Ericson
Kent Ewing
William Gray
Robert Hood
Richard Ljungberg
Andrew McDicken
C. Wayne Staley
Michael Wallace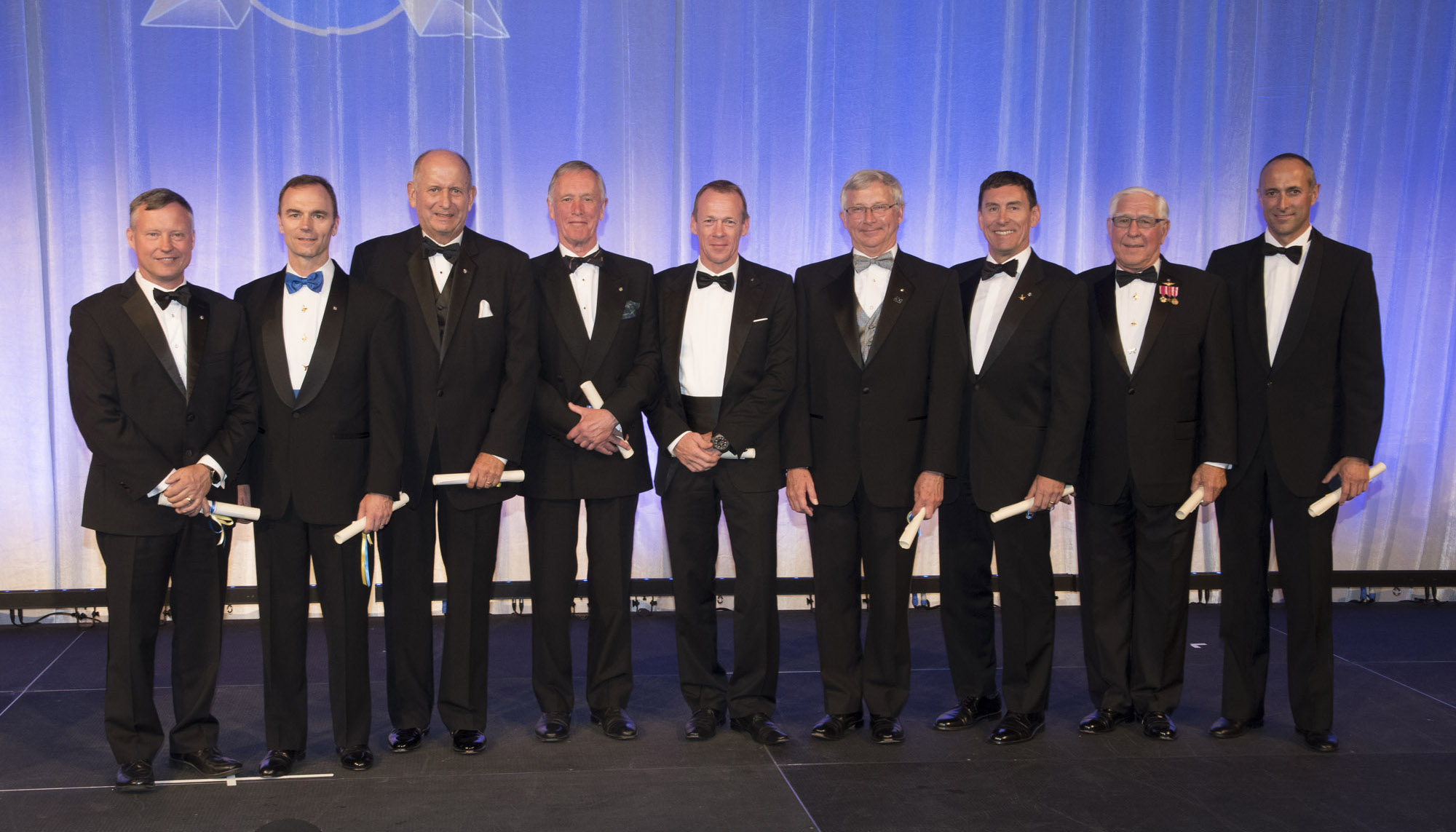 2017 Honorary Fellow
Jean-Marie Saget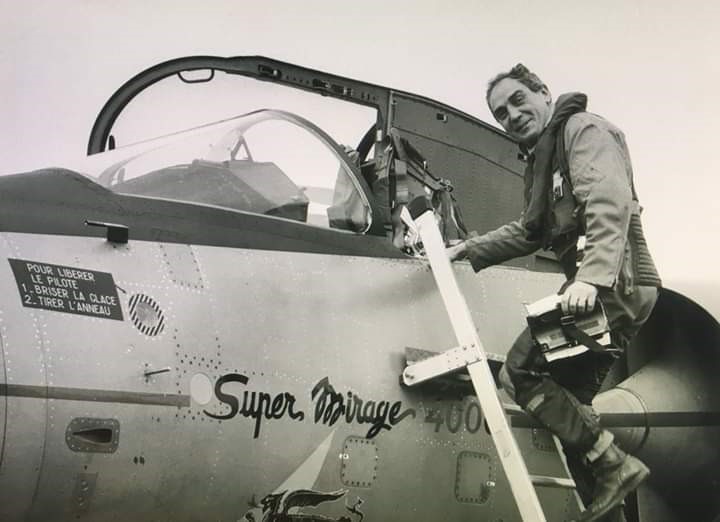 September 2017, President's Message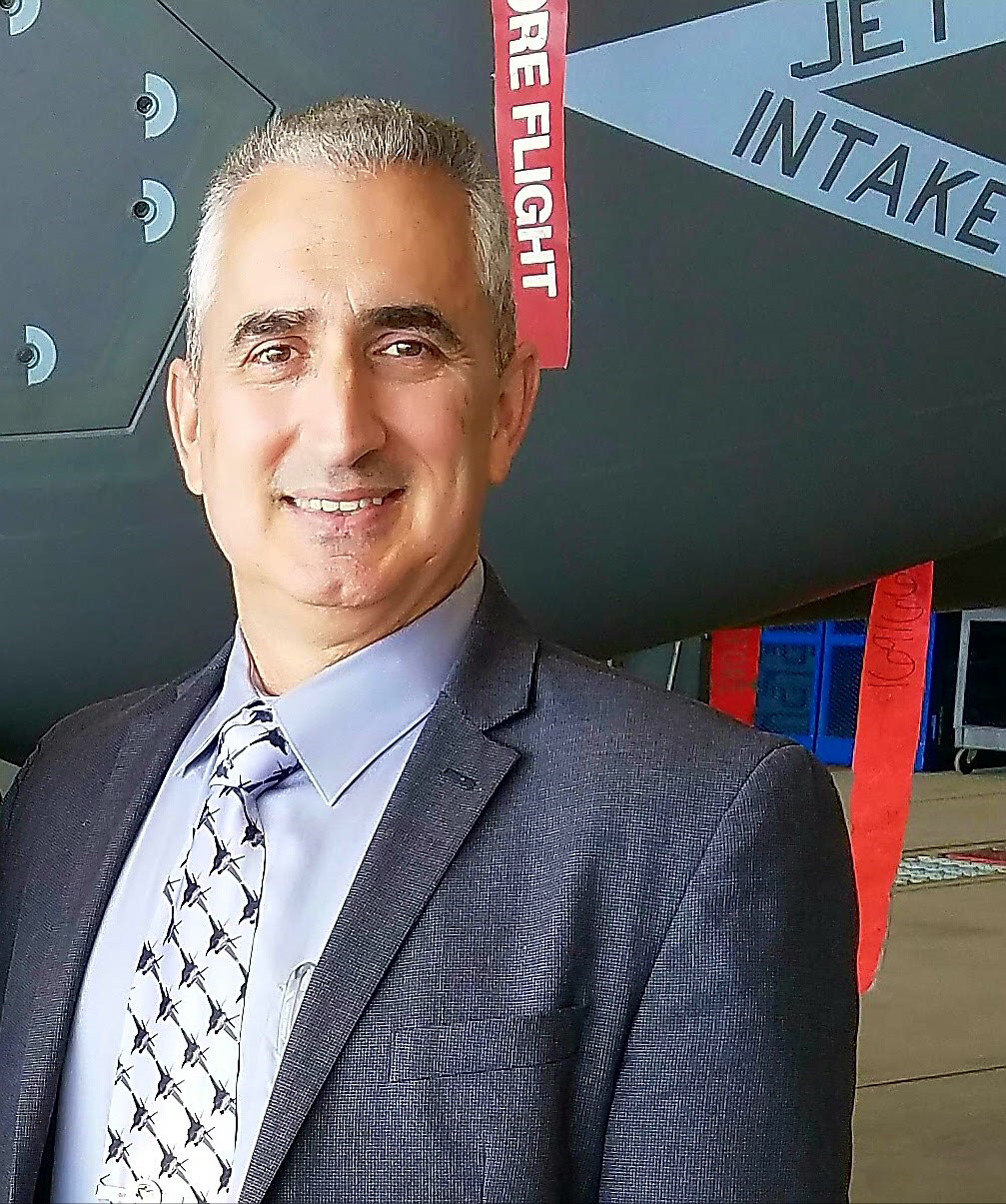 Friends and Colleagues: The Board of Directors and I consider it a privilege to serve the Society for the upcoming year. I would like to thank Todd "Leif" Ericson for his leadership of the Society over the past year and look forward to his continuing as our Executive Advisor for the upcoming year.
I hope those of you who were with us in Anaheim had a good time connecting with and learning from each other, celebrating the achievements of our members who received awards, welcoming our newest Fellows to the Society, and having some fun as well. The 61st Symposium and Banquet culminated a year of successful symposia and other activities aimed at keeping us connected and enabling us to make a difference. While we had to overcome a few challenges this year in Anaheim, it was a tremendously successful symposium. We had over 700 in attendance, which again exceeded the previous few years, and remains on a positive trend upwards. My sincere thanks to our Rich Lee and his S&B committee, our sponsors, our SETP staff and all who helped support the event and make it a success.
In all the opportunities I have had to stand before the members and friends of this Society, I have always tried to encourage you to think and inspire you to act, all in order to make a difference. We know the tremendous activities and accomplishments the members of this Society have made, and continue to make each and every day, but I believe there is always the opportunity to do more and the opportunity to do better.
My goals for this year are simple; grow and strengthen the Society and to look for opportunities to further our contribution not only to the Aerospace profession, but to the future as well. We can accomplish this by staying engaged with each other, sharing knowledge and experience, and continuing our Outreach activities. I have one ask of each of you this year. Do something to make a difference; present a paper, write an article, volunteer to support an event, recruit a new member or recover a former member. Look for a chance to mentor not only senior to junior but junior to senior as well, we can all learn something from each other. Whether you do something big or something small this year, choose to do something. We have over 2000 members in this Society, each with the ability to make an impact on our organization, on our profession, on who we are and on what we do. Thank you for support and I look forward to seeing you throughout the year.
Fly Smart
Stay Well
Make a difference
Art "Turbo" Tomassetti
President, SETP