Welcome to SETP
Introduction
The Society of Experimental Test Pilots is an international organization that seeks to promote air safety and contributes to aeronautical advancement by promoting sound aeronautical design and development; interchanging ideas, thoughts and suggestions of the members, assisting in the professional development of experimental pilots, and providing scholarships and aid to members and the families of deceased members.
SETP is excited to announce our SmartPhone App for the 60th Annual Symposium is ready for download!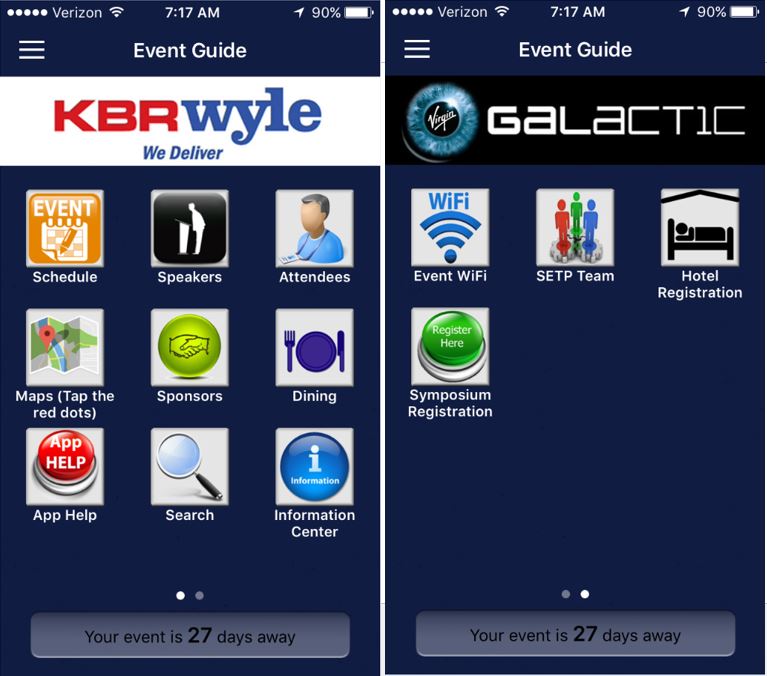 We launched this app last year and it was an instant success. With the app, attendees will be able to see more, do more, and get more value out of the event - right from their mobile device for attendees, spouses and sponsors.
Features of the FREE App include:
• The full event schedule sorted by day, speaker, and/or track, and the ability to rate the presentations directly on the app
• View details about the speakers, presentations, exhibitors, sponsors, and SETP staff
• View the locations and menus of all the Grand Californian and Downtown Disney restaurants
• Find session and exhibitor locations with maps of exhibit halls, session locations, and hospitality suites (and hours)
• Spouses and others that are not registered for the symposium can still surf the App or they may register for a free account to enable full networking capability with other spouses and attendees
• Connect and exchange contact details with other attendees (without having to share phone numbers or email addresses)
• Share your event experiences directly to Facebook, Twitter, and LinkedIn
• Follow the event on Twitter at #SETP60th
I'm confident our app will take your experience at Anaheim to new heights. You can download the app directly from iTunes or Google Play by searching for Society of Experimental Test Pilots (SETP) Events. You can also view the app content (as well as download the app) on any computer or blackberry at:
https://event.crowdcompass.com/setp60th
This app performs optimally regardless of your internet connection. When connected, the app downloads updates (like a schedule or room change). Once downloaded, all of the data is stored locally on the device so it's accessible even if there's no Wi-Fi. Those that register for the symposium will receive an automatic email with your registration code to enable the networking feature of the app. I encourage you to download the app right now; you can even register for the symposium or make your hotel reservations directly from it!
Please remember this year's schedule changes! The typical Friday Night Reception will now be held on THURSDAY in California Adventure. Click HERE for details!
First Flight –Airlander 10, Hybrid Air Vehicles Ltd
Hybrid Air Vehicles Ltd of the United Kingdom flew the Airlander 10 hybrid aircraft for the first time at the historic Cardington Airfield in Bedfordshire, England on 17 August. The aircraft was flown by Chief Test Pilot David Burns and SETP Member Simon Davies during a successful 20-minute flight, and both pilots reported being delighted with the aircraft's performance.
At 92m long, the Airlander 10 is the largest aircraft in the world. Helium in its 38,000 cubic metre hull provides buoyant lift, but up to 40% of the aircraft's lift is generated aerodynamically by the hull's lifting body shape. Airlander 10 is designed to stay airborne for up to five days at a time to fulfil a wide range of communication and survey roles, as well as for search and rescue, logistics and passenger tourism.
A short film of the first flight can be seen here:
AirVenture 2016
AirVenture, where SETP's Spirit of Flight was awarded.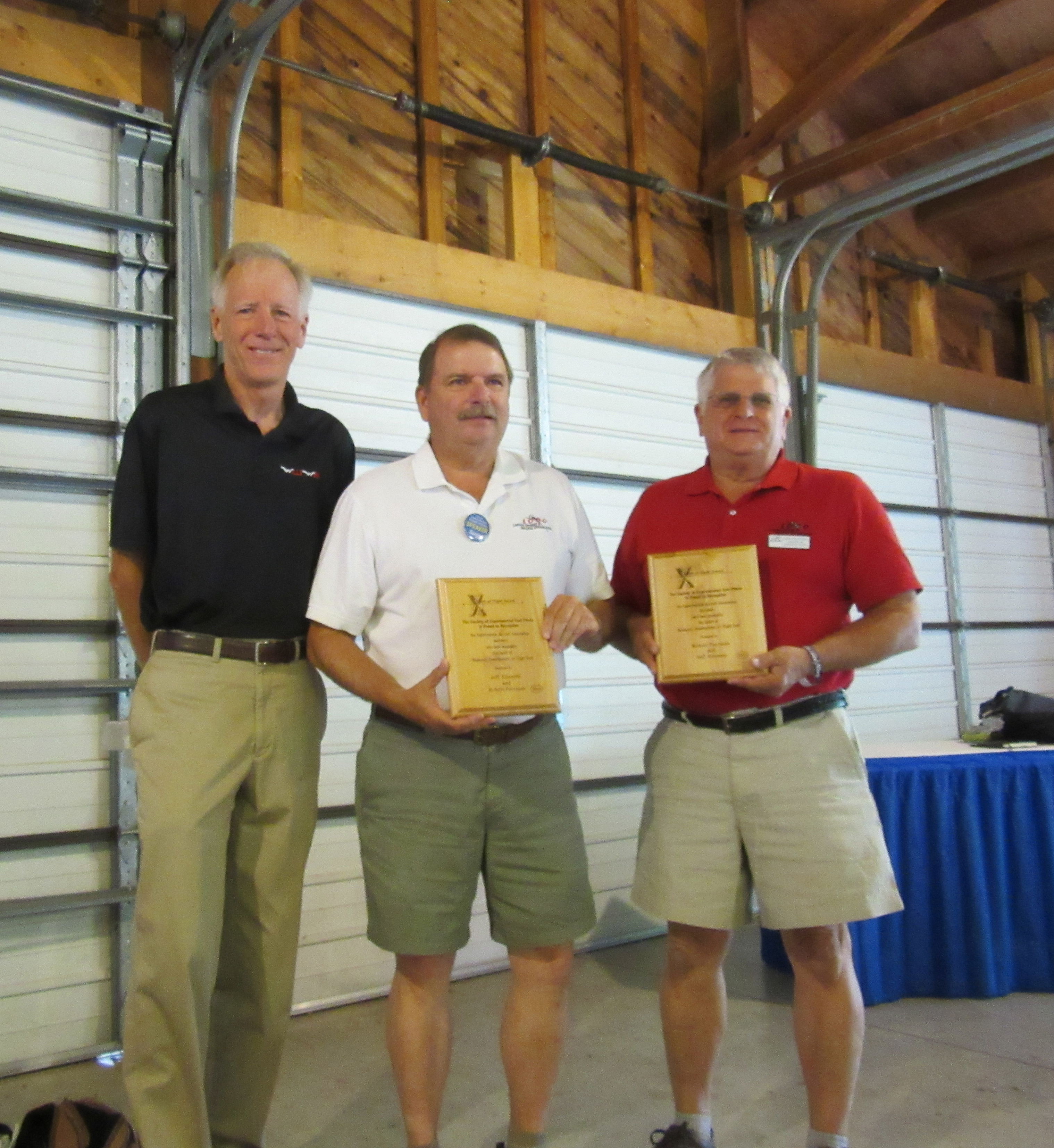 (L-R) Mike Meier (M), Jeff Edwards, and Bob Pastusek.
August 2016, President's Message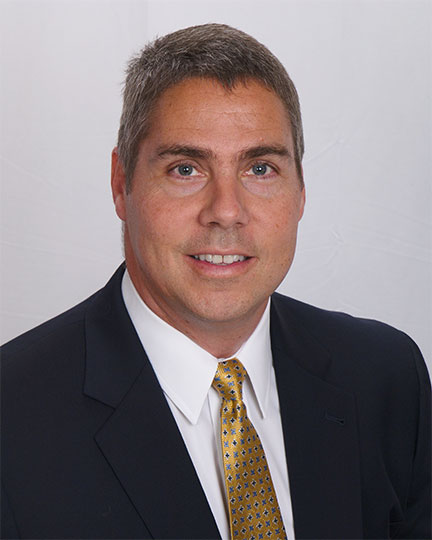 Our collaborative network of professional test pilots has been hard at work conducting the business of SETP. Over the past 6 months, we have held outstanding technical symposia around the US and in Europe delivering 77 technical papers in 10 different locations. In addition to the geographic dispersion, volume, and high quality of papers, there are a few other positive indicators that characterized these highly successful symposia. 1) Overall attendance this year continues to be strong. We also saw strong support from local corporate and government leadership (Directors of Flight Operations, Chief Pilots, Program Offices, Test Wings, and Test Squadrons). 2) Corporate sponsorship continues to enable these events - we saw 52 companies sponsor these events. We not only value their commitment to the professional development of their employees, but also for their financial support that made these events possible. And 3) we continue to see expansion of SETP's vision to mentor and inspire young students to select flight test as their profession. We had 46 students attend our regional symposia this year, and we are making a difference. This quote from one of the attendees says it all: "I am a freshman studying Aeronautical engineering at the University of Washington. I am in Air Force ROTC, am passionate about aircraft, and was blown away by the NW SETP Symposium that I had the opportunity to attend! It was an incredible learning experience, and I'm all but sure that test flight is the career I'd like to pursue."
We are closing in on three upgrades to our website this year. 1) Integration of our Public and Members only Website, 2) Improved Search Results for Membership Data, Paper Search, and Podcasts, and 3) the addition of Flight Test Experience to our Member Profile. We are currently in various stages of beta testing for these new capabilities. Stay tuned for release which will include membership responsibility for an update to your online member profile to include population of your flight test experience.
Our SETP Foundation has been working on and will soon have a Memorandum of Understanding (MOU) in place with the Air Force Flight Test Museum and the Flight Test Historical Foundation. This MOU defines roles and responsibilities for our partnership with these organizations in order to create the SETP STEM classroom in the new museum, the Bob Hoover Research Library, as well as other space for public display of SETP artifacts and memorabilia. There is much more work to do on this, but we're moving out on this strategic initiative.
Our Critical Incident Response Committee (CIRC) has mobilized in the wake of several flight test accidents this past year. On July 6, 2016, our community lost two fellow experimental test pilots when Jason Grogan and Erik Boyce (M), both Bell Helicopter employees, were involved in an accident while conducting developmental flight test operations in a Bell 525. Two days later on 8 July, 2016, the Empire Test Pilot School (ETPS) reported the loss of Alex Parr in the crash of a YAK-52. The CIRC was formed to provide assistance to members and their families following a serious illness or accident. Our committee, in cooperation with the organizations involved and companies who have similar programs have come together to make a big difference in the lives of those they leave behind. CIRC is connected with the MAYDAY Foundation in Europe who continues to be a key partner in fulfilling these requirements in Europe.
In September, we will kick off our 60th Annual Symposium and Banquet (S&B) in Anaheim, Ca. I assure you that you will not want to miss this event. The Technical Sessions will be rich in lessons learned (as indicated by papers presented at regional symposia), Gene Cernan (F) will be present for our private screening of his 2014 documentary "THE LAST MAN ON THE MOON", Sean D. Tucker, Aerobatic Air Show Pilot extraordinaire, will be our luncheon speaker, and we will be going back into California Adventure for dinner (THURSDAY NIGHT) where we will be granted park access and have exclusive use of the newly updated "Soaring over the World" ride! And of course you will not want to miss our Banquet on Saturday night were Art "Turbo" Tomassetti (F) will emcee this pinnacle event. Maybe he will sing again? Please note that there are significant schedule changes this year for the S&B with respect to our normally planned Evening Reception, Presidents Dinner, and movie screening. Please click the link to this event above to check out the details, make plans and register – I look forward to catching up with you in Anaheim!
Fly Safe.
Tim "Eel" Morey
President, SETP
NTPS EASA CERTIFIED!
NTPS EASA CERTIFIED!
The National Test Pilot School (NTPS) is pleased to announce that the European Aviation Safety Agency (EASA) Certified NTPS as a Part-ORA Approved Training Organisation (ATO) for Part-FCL Flight Test Training. This means that NTPS is the first Test Pilot School in the world to be certified by EASA to provide Flight Test Ratings.
NTPS President and CEO Dr. Allen L. Peterson stated "This was an incredible team effort. We are excited to be the first test pilot school in the world to achieve certification as a Flight Test ATO from EASA. This certification is the culmination of several years of extremely hard work by a great number of people at both NTPS and EASA. Moreover, this independent agency certification further proves what we at NTPS have been saying for years; that our program and our graduates are on par with any other test pilot school in the world."
An innovative leader in total flight test training and research, the National Test Pilot School has been serving the world-wide flight test community since 1981 and has trained thousands of Test Pilots and Flight Test Engineers through its diverse course offerings. For more information about the 'World's Test Pilot School' visit NTPS at www.ntps.com
STEM Event-Wings Over Camarillo Airshow
Based on the success of the Science, Technology, Engineering and Math (STEM) booth at the Fox Field L.A County Airshow last spring, SETP has been invited to duplicate the event at the Wings Over Camarillo airshow 20 and 21 August 2016, at KCMA between 0900 and 1630 . This is a student outreach event with tabletop experiments and discussions on various aspects of our profession. We expect to have free admission, hangar space for a paper airplane challenge, and book or lithograph signing area.
Please reply to Brian Sandberg (M) This email address is being protected from spambots. You need JavaScript enabled to view it. (619)392-5911 with questions or to volunteer.