Welcome to SETP
Introduction
The Society of Experimental Test Pilots is an international organization that seeks to promote air safety and contributes to aeronautical advancement by promoting sound aeronautical design and development; interchanging ideas, thoughts and suggestions of the members, assisting in the professional development of experimental pilots, and providing scholarships and aid to members and the families of deceased members.
Save The Date-New Flight Test Museum Ground Breaking Ceremony 23 March 2018
As you know, for the past few years the SETP Foundation has been raising funds for the Robert A. Hoover Research Library and STEM classroom that will be housed in the new Air Force Flight Test Museum at Edwards AFB, CA. SETP was originally planning to build its own building, but the was cost prohibitive so we are partnering with the Flight Test Historical Foundation to have a strong presence in the new museum.
As you see below, the ground-breaking ceremony for the museum will be held on March 23rd and all SETP members are invited and encouraged to attend. We have raised $140,000 of the required $250,000 for our part of the museum, and we hope you will help us reach our goal. Donations can be made on line at http://www.setp.org/foundations/foundation.html or by mail to SETP Foundation, PO Box 986, Lancaster, CA 93584 or by phone by calling 1-661-942-9574.
Thank you for taking part in this important part of preserving SETP's legacy.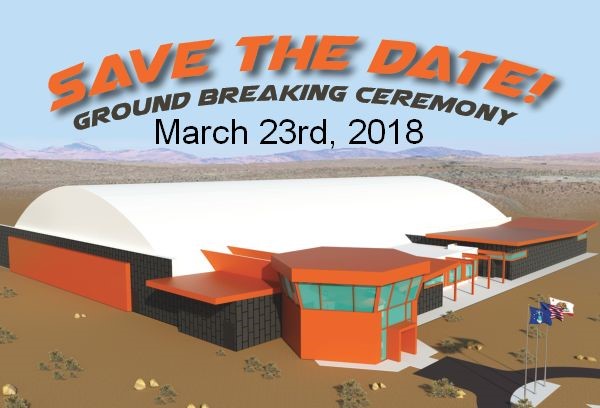 The Directors and Trustees of the Flight Test Historical Foundation cordially invite you to attend a ground-breaking ceremony for the new Air Force Flight Test Museum campus on Friday, March 23rd at 1:00 PM.

The ceremony will take place at the West (Rosamond Blvd.) Gate of Edwards AFB near the Century Circle display of aircraft. Base access is not required for this event.

RSVP is not necessary, however, parking in the Visitor Control Center parking area is restricted so please follow directions from Security Forces and base personnel, allow extra time as you arrive and park where directed.

We look forward to having you share this milestone event with us as we begin the process of constructing a new, state-of-the-art Flight Test Museum and Aerospace STEM Education Center. Once complete, this new facility outside the security boundary of Edwards AFB will finally make these awe inspiring artifacts accessible to their owners - the general public and the next generation of scientists, engineers, technicians and pilots who make our nation strong.
Thank you for all your support!

Sincerely,

Lisa Gray
Chairwoman of the Board
Flight Test Historical Foundation
Tony LeVier Flight Test Safety Award - Nominations Being Accepted
The Flight Test Safety Committee is soliciting nominations for the Tony LeVier Flight Test Safety Award. Criteria and nomination information can be found HERE. The deadline to submit a nomination is 30 March 2018.
NTPS Welcomes New Ship to the Fleet
On January 17, 2018, NTPS accepted delivery of it's newest aircraft, a two-seat MiG-21UM. The aircraft was ferried, in seven flights, from Wilmington Delaware by NTPS Vice President/COO Jim "JB" Brown. The aircraft is a segment of an ongoing program to update the NTPS fleet and provide unique training opportunities for Test Pilot and Flight Test Engineer students. This particular aircraft began it's career in the Czechoslovakian Air Force in 1972 and was imported to the United States in 1992. The MiG will undergo a brief down period for inspections and FAA approval, then will enter the curriculum. The MiG is an excellent example of 3rd Generation fighter aircraft flight controls and handling characteristics, which predate the highly augmented and fly-by-wire systems currently in use. In addition, it's top speed of Mach 2.05 allows a flight envelope large enough to demonstrate the effects of transonic and supersonic speeds on the aircraft.
NTPS Celebrates Graduates
On December 15, 2017 the latest Test Pilot and Flight Test Engineer graduates were honored in a formal ceremony. The graduates included year-long Professional Course and EASA Category 2 students. Also celebrated were graduates receiving their Masters Degrees.
Shown from Left to Right:
Captain Jacob Merry

, Australian Army, received his rotary wing Professional Course Test Pilot Certificate as well as a Masters Degree in Flight Test and Evaluation.

Mr. Kijin Lee

, Korean Aerospace Industries, received an EASA Category 1 Rotary Wing Test Pilot Certificate.

M.iio Pasquale DiBaise

, Italian Air Force, received his EASA Lead Flight Test Engineer Certificate.

Squadron Leader Neil Philp

, Royal Air Force, received his EASA Category 2 Fixed Wing Test Pilot Certificate.

Captain Davey Blancquaert

, Belgian Air Force, received his EASA Category 2 Fixed Wing Test Pilot Certificate.

Ms. Stephanie Luongo

, World View Enterprises, received her Professional Course Flight Test Engineer Certificate and a Masters Degree in Flight Test Engineering.

Captain Matthew Chapman

, Australian Army, received his Rotary Wing Flight Test Engineer Diploma and a Masters Degree in Flight Test Engineering. Matt was also designated as Distinguished Graduate.
In addition to graduation certificates and diplomas, Captain Merry received the John Bishop Award as the top Test Pilot Graduate and Captain Chapman received the Ron Bradley Award as the top Flight Test Engineer.
Other recent graduates honored at the ceremony, but not in attendance were Josef Bayoud, Lufthansa Airlines; Ilke Breva, WTD-61; Nenad Jankovic, Saab; Georg Mitscher, DLR; Adrian Müller, DLR; and Michael Wiedmann, WTD-61.
January 2018, President's Message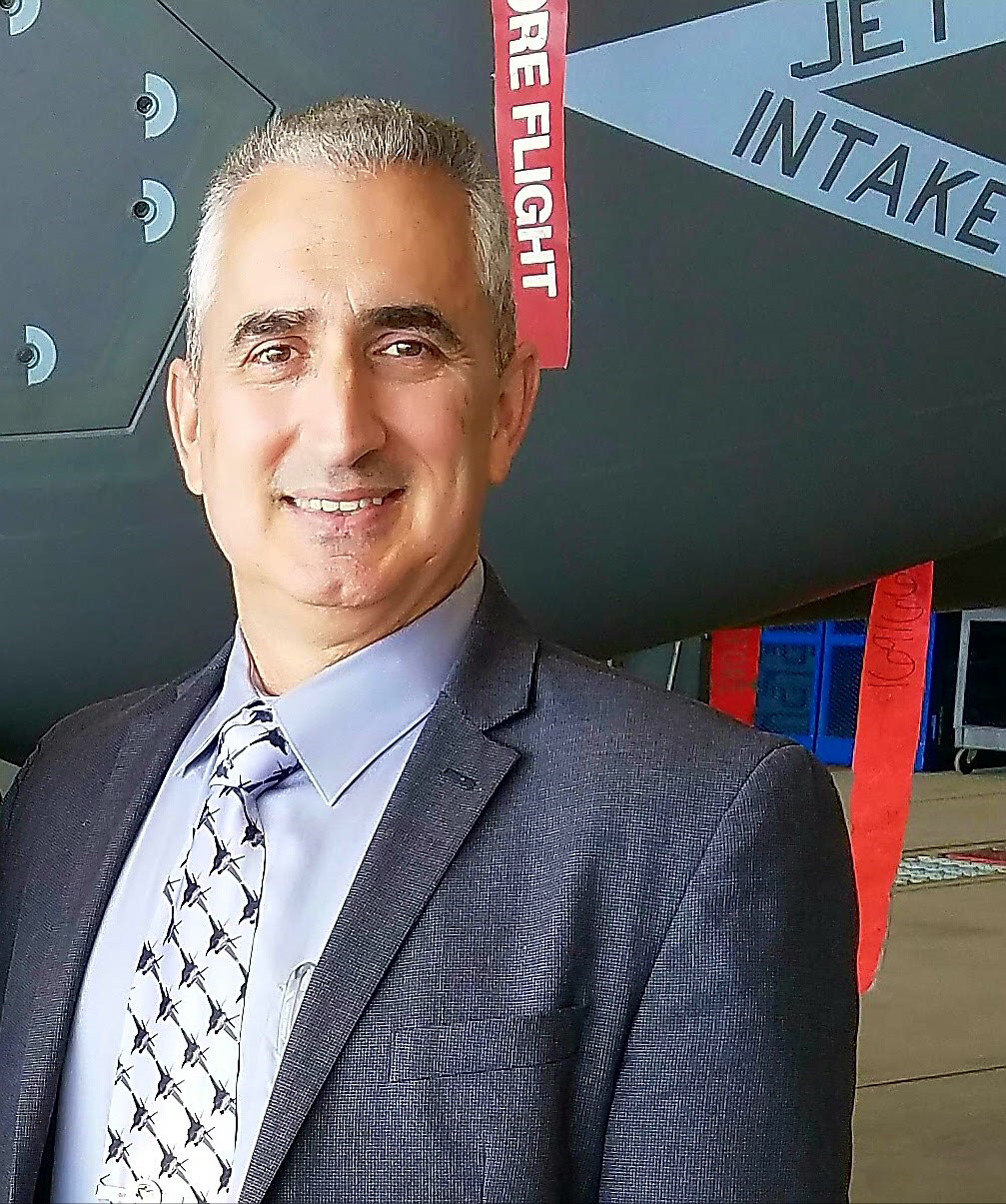 Happy 2018 Everyone. I hope your New Year is off to a good start. Just a quick update this month to let you know that our symposia season is about to kick off in February. Information for each of the symposia is available on the website. I believe that these opportunities for people to share what they are doing and how they are doing it are one of the greatest attributes of our Society and foundational to our contribution to the Aerospace profession. I encourage you to take the opportunity to share with the Society and respond to the Call for Papers when you get those notices. For others, simply attending the event is the opportunity to listen, learn, question, and do those things that move the needle on making our programs better, our teams better and ourselves better.
Again, best wishes for 2018 and look forwarding to seeing you this year.
Fly Smart
Stay Well
Make a difference
Art "Turbo" Tomassetti (F)
President, SETP
6th Annual ITPS Flight Test Seminar, Dec 14-15, 2017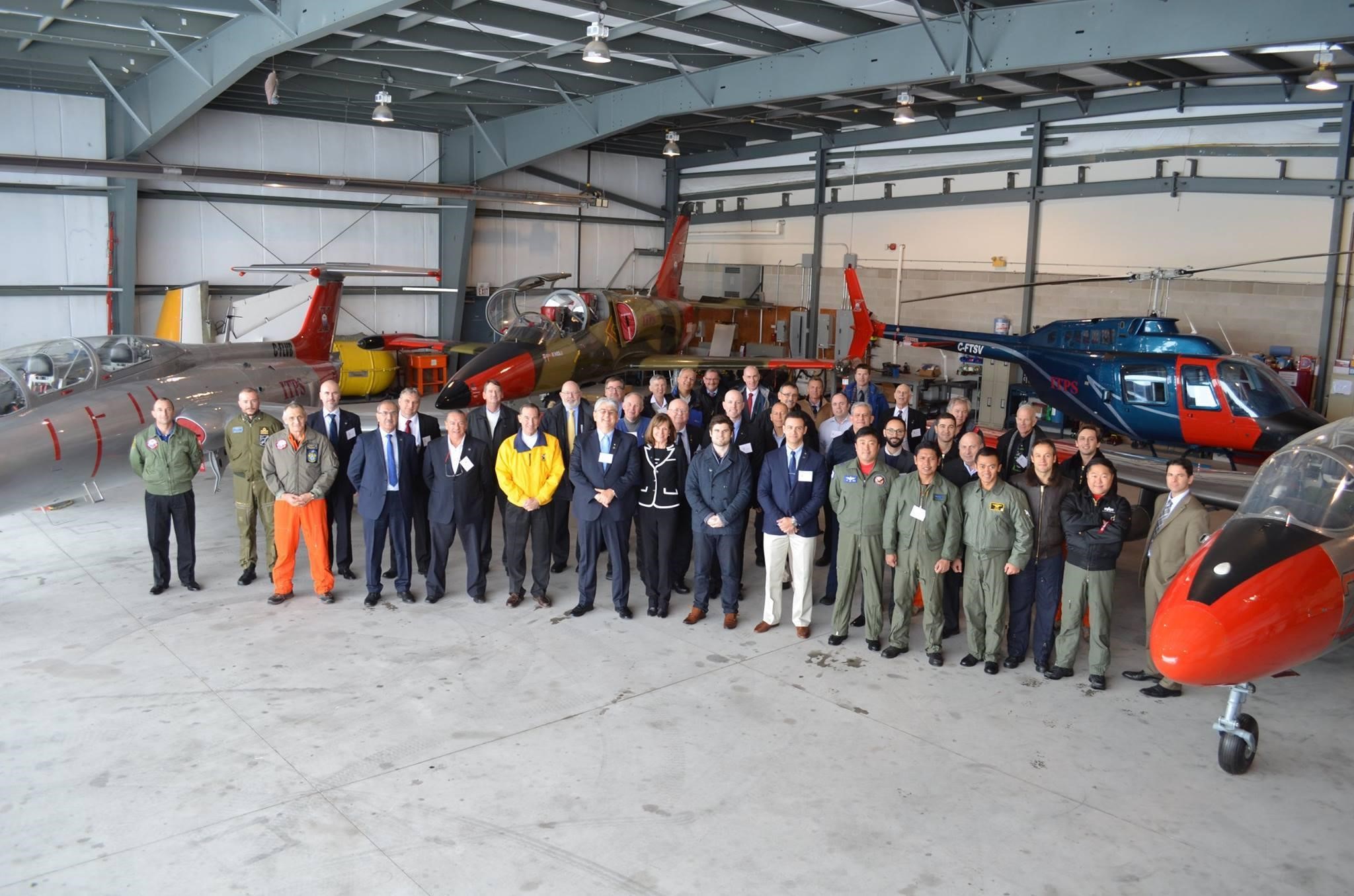 The 6th Annual ITPS Flight Test Seminar and Graduation event took place December 14-15, 2017 in London ON, Canada. This time the seminar was a joint event with the SETP Canadian Section and the SFTE Canadian Chapter gathering flight testers from around Canada, US and overseas. A total of 19 technical papers were presented spanning, civil, military, fixed wing, rotary, transport, combat and UAS flight tests.
The seminar was capped by the Graduation event and Gala dinner, where the graduating test classes of test pilots and flight test engineers received their certificates and were warmly welcomed to the profession by their peers. Keynote speaker of the evening was spaceship Test Pilot Brian Binnie SETP(AF) who talked on his experience and lessons learnt from the Spaceship One and Rotary Rocket projects.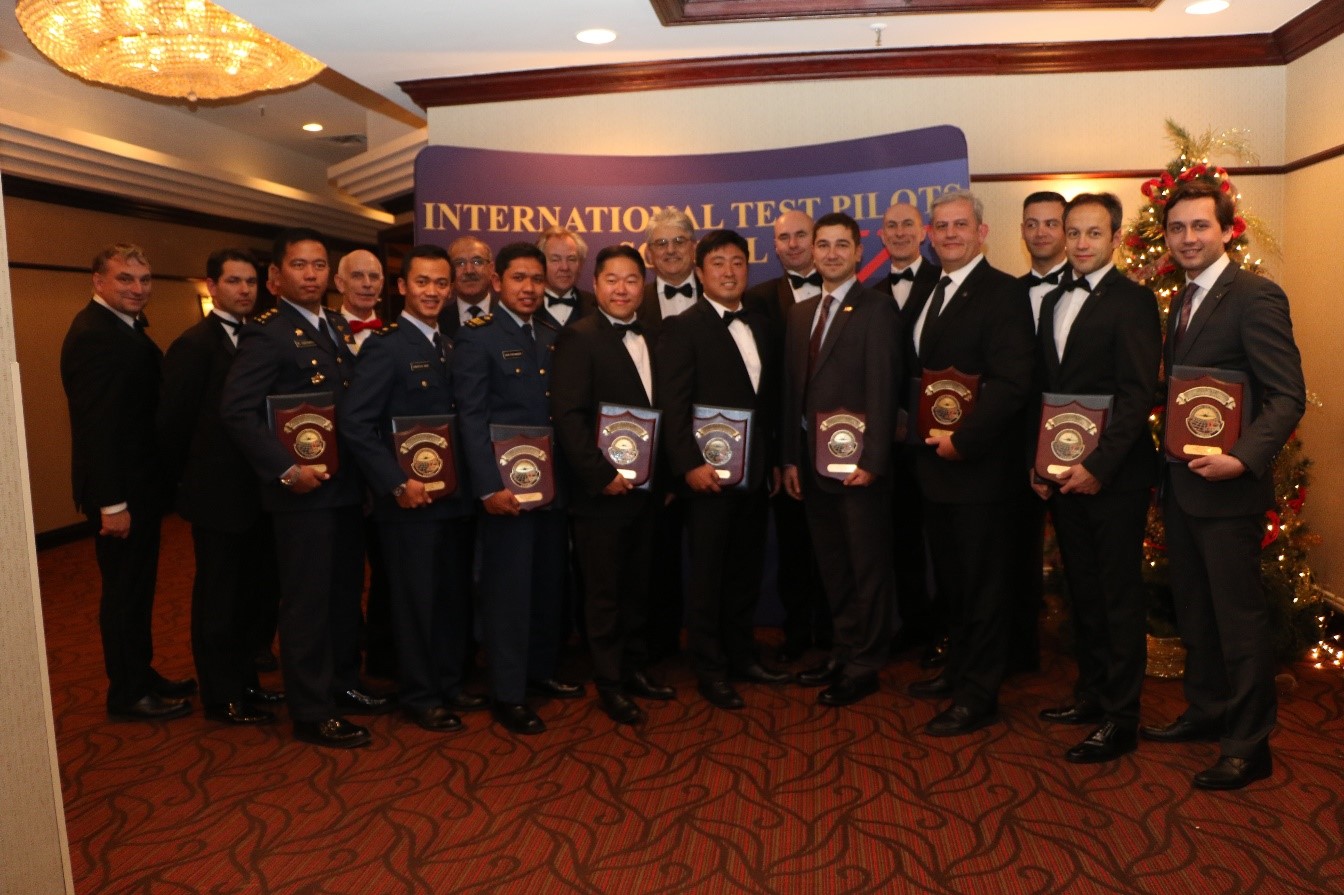 The 7th Annual ITPS Flight Test Seminar will take place December 13-14, 2018 in London ON, Canada.