Welcome to SETP
Introduction
The Society of Experimental Test Pilots is an international organization that seeks to promote air safety and contributes to aeronautical advancement by promoting sound aeronautical design and development; interchanging ideas, thoughts and suggestions of the members, assisting in the professional development of experimental pilots, and providing scholarships and aid to members and the families of deceased members.
National Aerospace Library Sound Archive (John Cecil Kelly-Rogers, Sir George Edwards, John Farley, Al Worden, Peter Hearne)
The latest 'bumper' batch of historic recordings from the National Aerospace Library's archives - a real 'Who's Who' of aviation personalities and historical subjects - has just been released via the Royal Aeronautical Society's SoundCloud site (just click on the arrow button to 'Play')
They include a sound recording of Captain John Cecil Kelly-Rogers' 1964 lecture on his experiences across the Atlantic during the 1930s and 1940s, Sir George Edwards 1972 lecture on the UK aerospace industry, John Farley's 2006 lecture on the evolution of V/STOL aircraft, Col. Al Worden's 1972 lecture 'Apollo 15 - By Command Module Pilot' and the recording of a 2004 lecture by past Royal Aeronautical Society President Peter Hearne HonFRAeS 'The Right Size Matters' surveying from his personal perspective the post-WW2 evolution of British aircraft industry.
A quick link to the historic lectures and speeches available so far (including Sir Frederick Handley Page, Igor Sikorsky, Jeffrey Quill, Peter Twiss, Charles H. Gibbs-Smith, Andrew Brookes, Silvius Dornier, Sir Richard Glazebrook, Commander Graeme Rowan-Thomson, Keith Hayward, Sir Dermot Boyle, Philip Wills and Chris Yeo) is:-
https://soundcloud.com/aerosociety-podcast/sets/classic-lecture-series
A quick link to the extended interviews available so far (including interviews with Captain Eric 'Winkle' Brown, Chuck Yeager, Scott Crossfield, Handel Davies, Al White, Bill Humble, Pete Knight, Dick Johnson, Philip Lucas, Peter Bugge, Col. Emil 'Ted' Sturmthal, Harald Penrose, John Morton, D. P. Davies, Jeffrey Quill, John Cunningham, Sir Barnes Wallis, R. A. C. Brie and Sir Harry Ricardo) is :-
https://soundcloud.com/aerosociety-podcast/sets/an-interview-with
All the historic podcasts released via the National Aerospace Library Sound Archive can also now be downloaded for free via iTunes:-
https://itunes.apple.com/gb/podcast/aerosociety-podcast/id1216235459?mt=2
The intention of the National Aerospace Library Sound Archive project is to create a historically significant oral history archive which makes the voices of the past (pilots, engineers, scientists etc.) 'alive' once more to inspire and inform current and future generations and the sound archive has attracted a number of favourable comments / interest via social media.

Please note that if these recordings or extracts from these recordings are to be reproduced in any way (book, journal article, web-site etc.), acknowledgement should be made to the 'Royal Aeronautical Society (National Aerospace Library)' as being the source of the original.
Please feel welcome to forward details of these historic aviation recordings to anyone who may be interested.
An online version of an article published in the Royal Aeronautical Society's magazine Aerospace December 2017 which reviews the latest developments with the National Aerospace Library Sound Archive is available via the following web-site:-
https://www.aerosociety.com/news/listen-to-aviation-voices-come-alive/
62nd Annual S&B Award Winners and 2018 Fellow Class

The Society of Experimental Test Pilots is proud to announce the
Award Winners from the 62nd Annual Symposium & Banquet and the 2018 Fellow Class
Herman R. Salmon Technical Publications Award
(Sponsored by Symbolic Displays)
For the Best Technical Paper published in
Cockpit during the Past Year
"MiG-21 and MiG-23 Qualitative Evaluations"
James "JB" Brown, III (F)
National Test Pilot School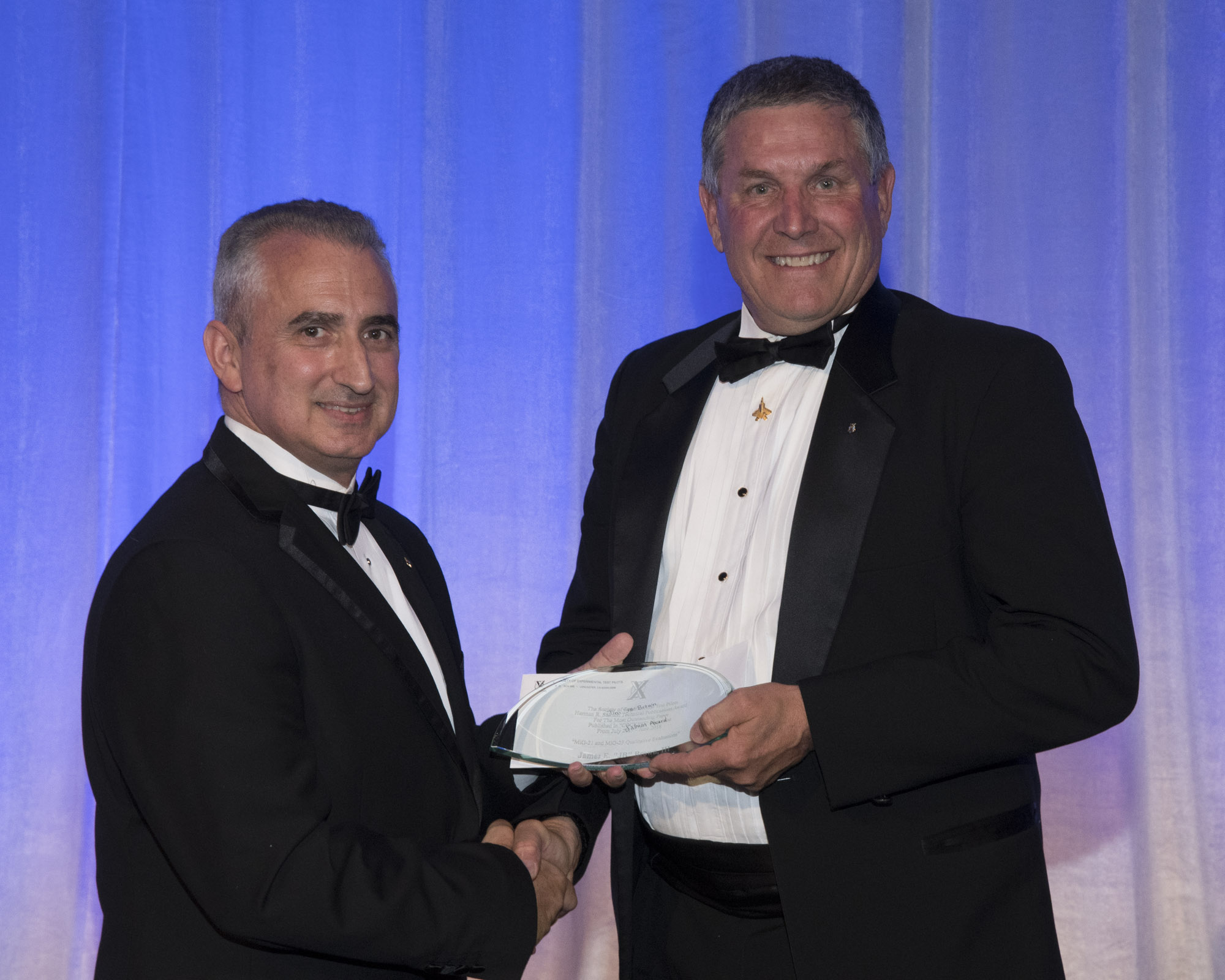 ****


Friend of the Society Recognition
Jan and Bruce Schell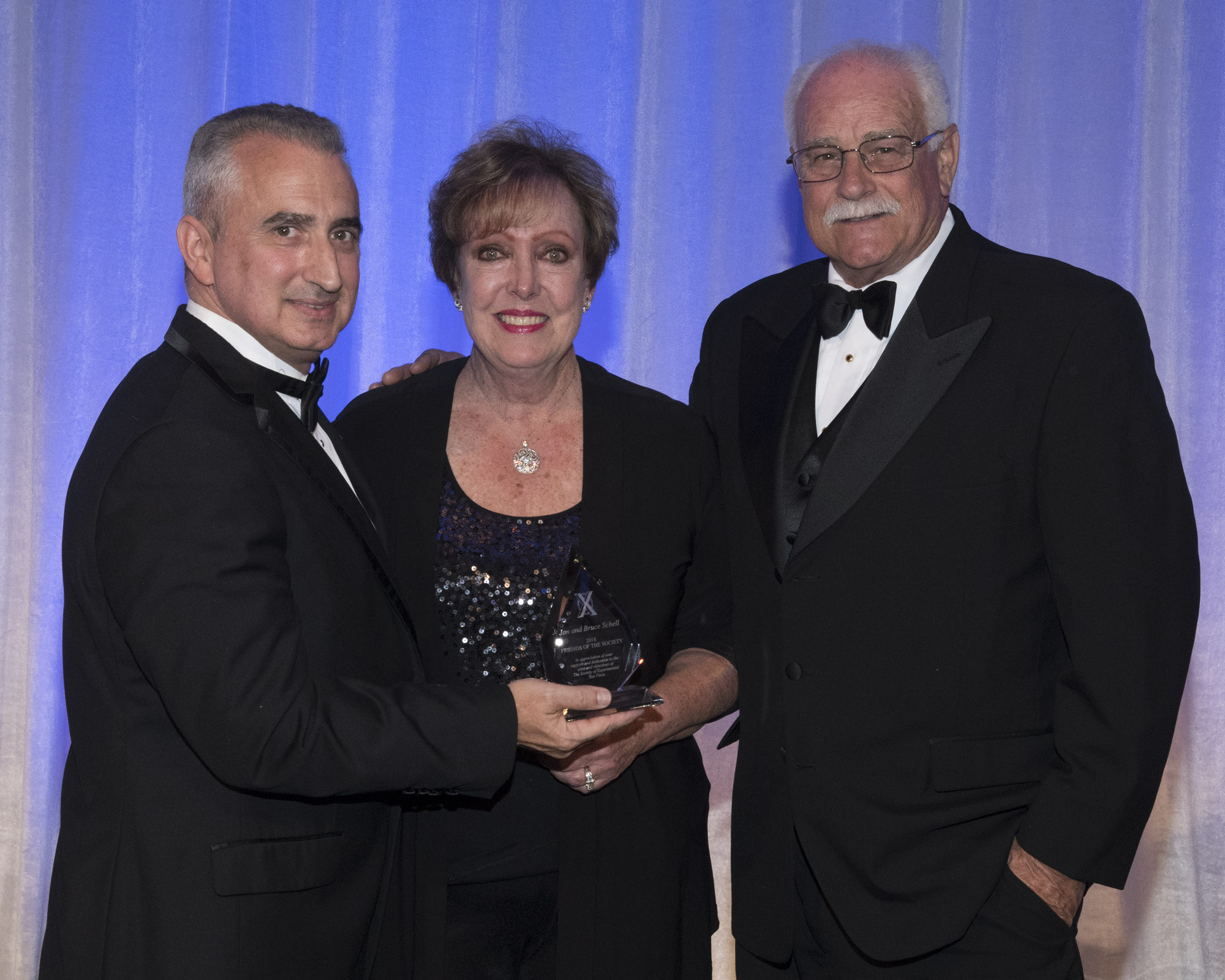 ****


Ray E. Tenhoff Award
(Sponsored by Aerospace Services International)
For the Most Outstanding Paper Presented
at the SETP Symposium
"New Frameworks for Risk Management in Flight Test"
Col Douglas Wickert, USAF (AF)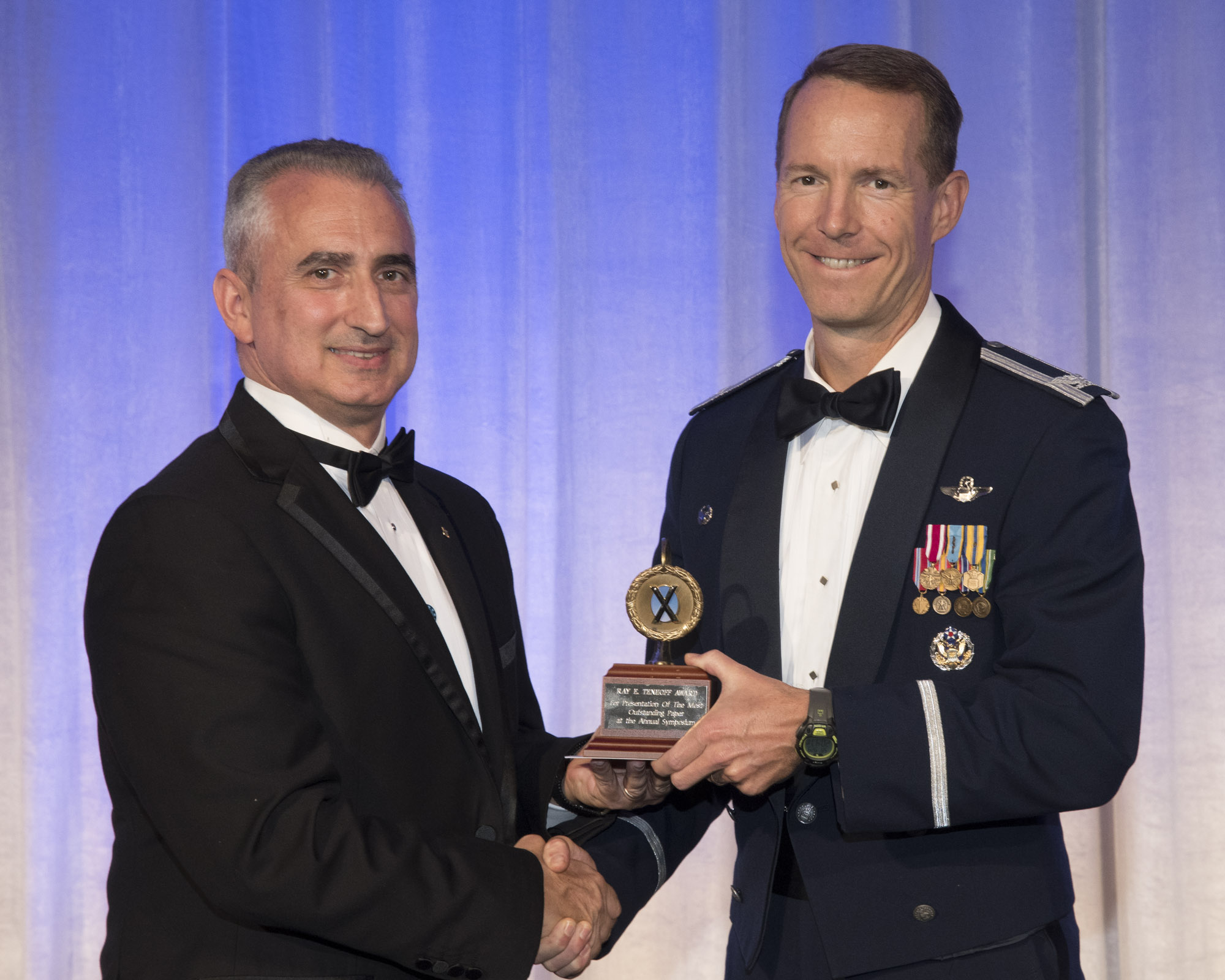 ****


η Eta Award
(Sponsored by Lockheed Martin)
For the Paper Which Best Exhibits Advancements
in Flight Testing Efficiency and Effectiveness Presented
at the SETP Symposium
"Characterizing Hover Performance Over Sloped Terrain"
John Holder (AF), KBRwyle
John Tritschler, USNTPS


****


Tony LeVier Flight Test Safety Award
(Sponsored by Gentex Corporation)


Terrance Pearce (AM), Bombardier Aerospace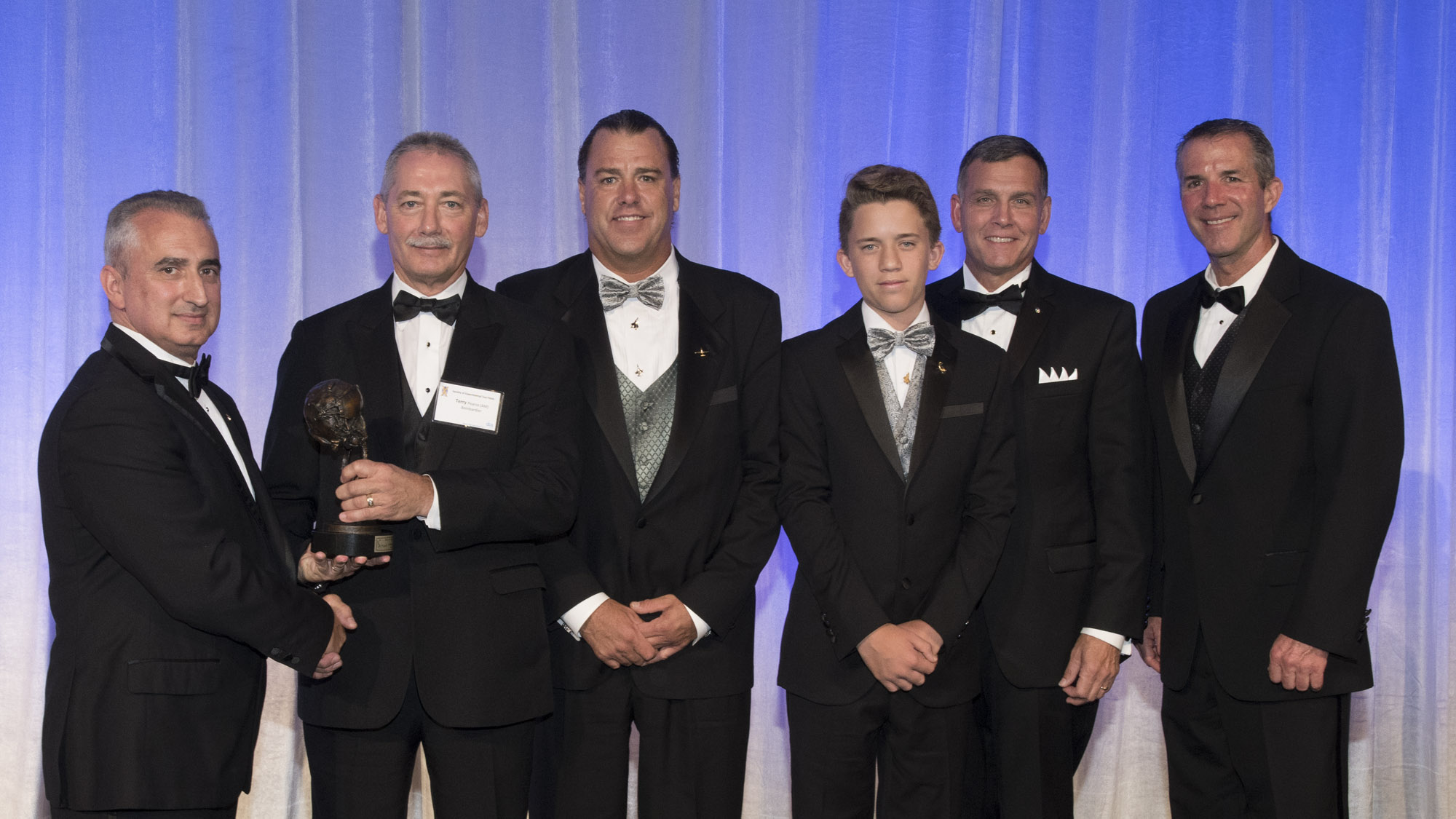 ****

J. H. Doolittle Award
(Sponsored by The Boeing Company)
For Excellence in the Technical Management or Engineering Aspects of Aerospace Technology

Mike Carriker (F), The Boeing Company



****

Iven C. Kincheloe Award
(Sponsored by Lockheed Martin)
In Recognition of Outstanding Professional Accomplishment in the Conduct of Flight Testing During the Past Year

James M. Payne (AF), Perlan Project
Airbus Perlan Project


****
2018 Fellows
Kevin Bredenbeck

Michael Bryan

Charles Ellis

Thomas Horne

Norman Howell

David Nils Larson

Ignacio Lombo

Allen Peterson

Michael Preston

Daniel Wells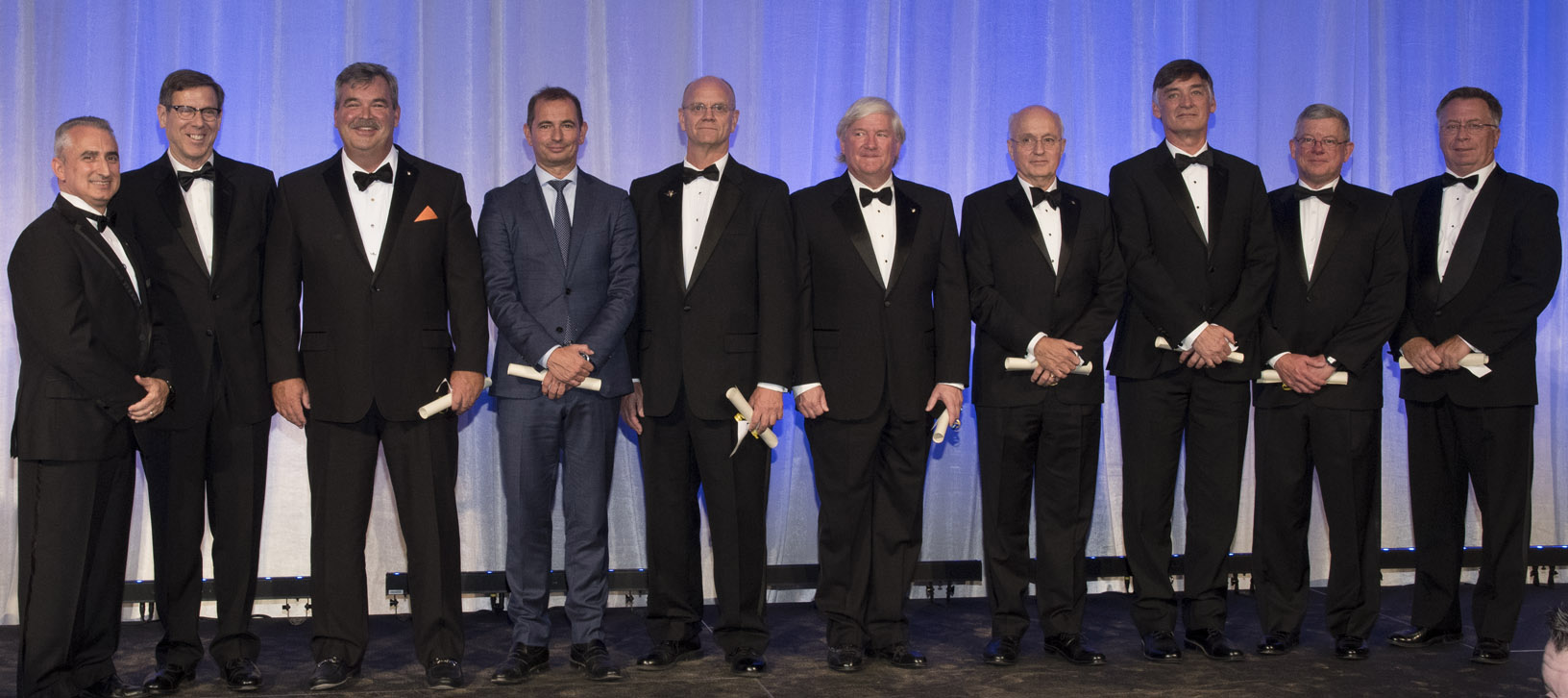 ****

Shaking of the Stick
Maurice Girard (F), Bombardier Aerospace
SETP President 2018/2019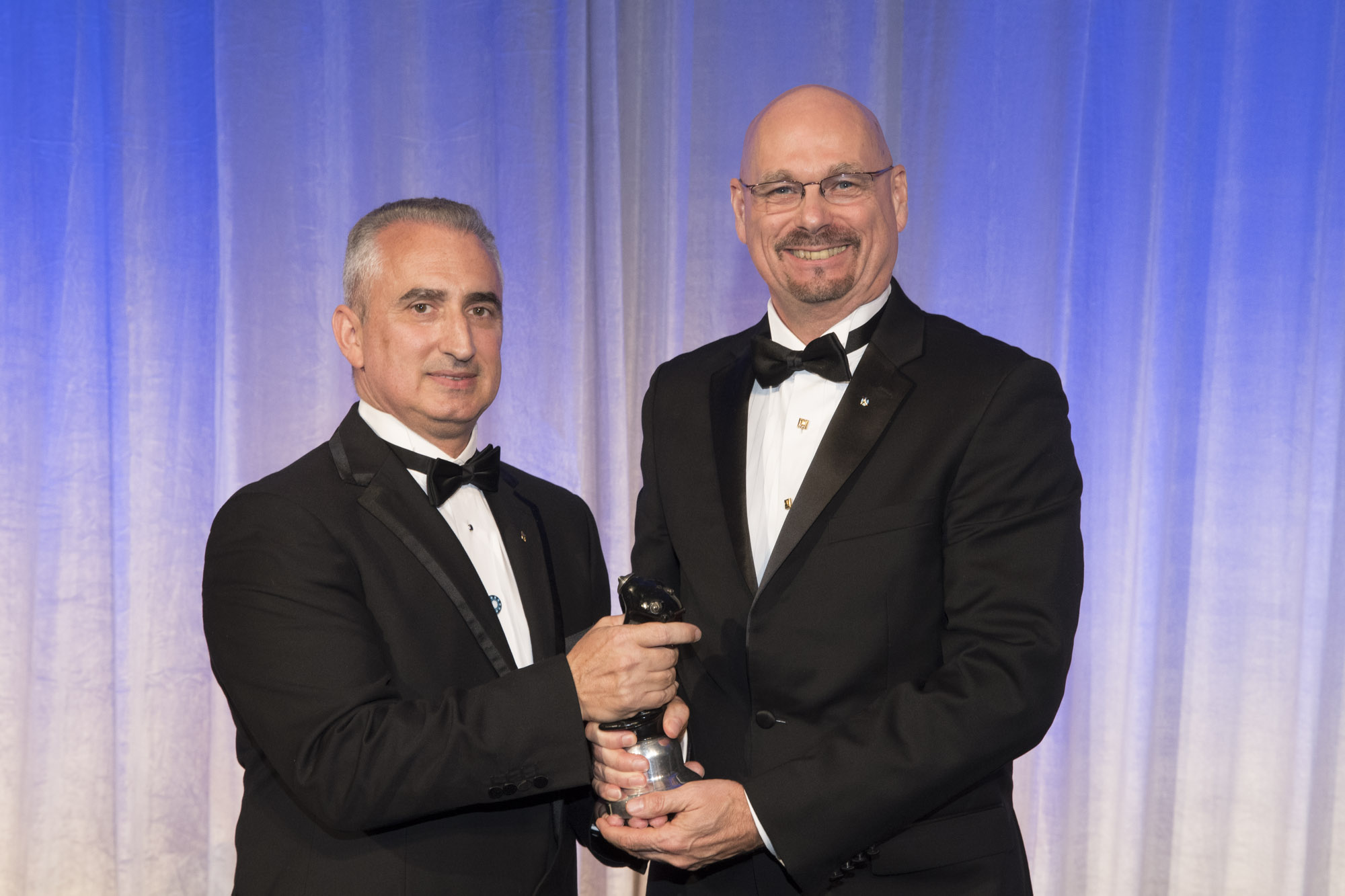 Wings Over Camarillo Airshow and STEM Pavilion
The Society of Experimental Test Pilots was invited to participate at the Wings Over Camarillo airshow and STEM Pavilion, 18-19 August 2018.

The SETP booth consisted of the STEM Simulator, paper airplane mission challenge station, and paper airplane making station. The STEM simulator allowed the student pilot to compare flying and handling qualities between the F-22 and the F-4 by flying attitude capture tasks and landing task with the F-4. The airplane mission challenge introduced the concept of mission based test with the requirement to design a paper airplane to accomplish any of the three mission areas: Accuracy Distance mission; Endurance mission; and Range mission. For the Accuracy Distance mission, we had a hula hoop standing on a Tee Ball Tee with 5ft, 10ft, and 15ft marks on the hangar floor. The Distance challenge had a start line on the hangar floor with distance marks every 20 ft and the Endurance challenge required the use of a stop watch to determine how long an airplane remained airborne. The best part of the three challenges was the "List of Champions" where the pilots with the best Accuracy Distance, longest Range, and Endurance wrote their name and benchmark.

The SETP team that supported the STEM event over the weekend were Kevin "Smells" Gross (AF), AJ "Face" McFarland (AF), Mike "Rabies" Rabens (F), and Maj Greg "Evil" Marcus (M). This small team provided an exceptional introduction to flight test for the young and young at heart. STEM coordinators told me that the paper airplanes and the SETP simulator were the best stations in the Pavilion.

Semper Fi,
"Smells"
Kevin Gross (AF)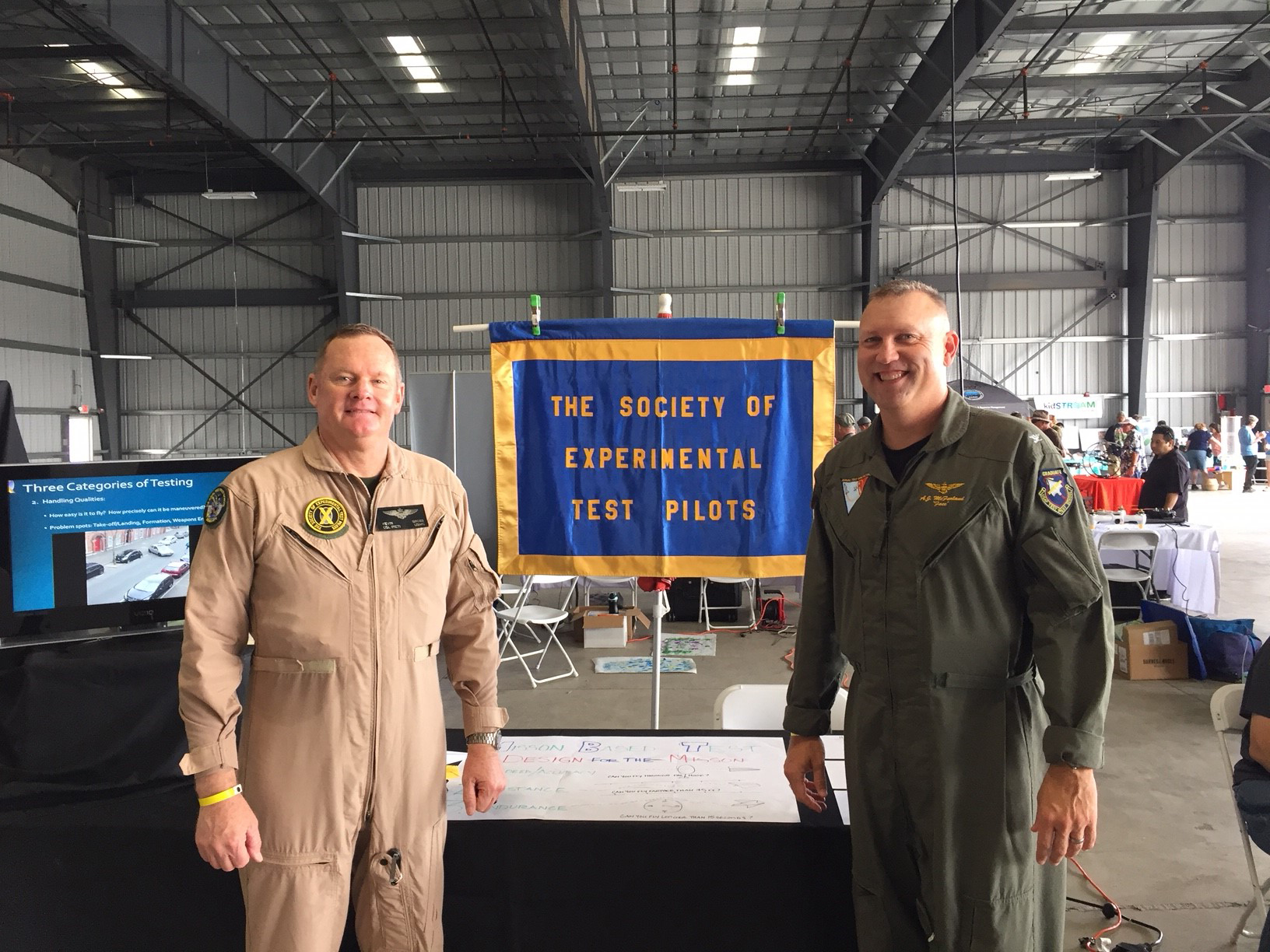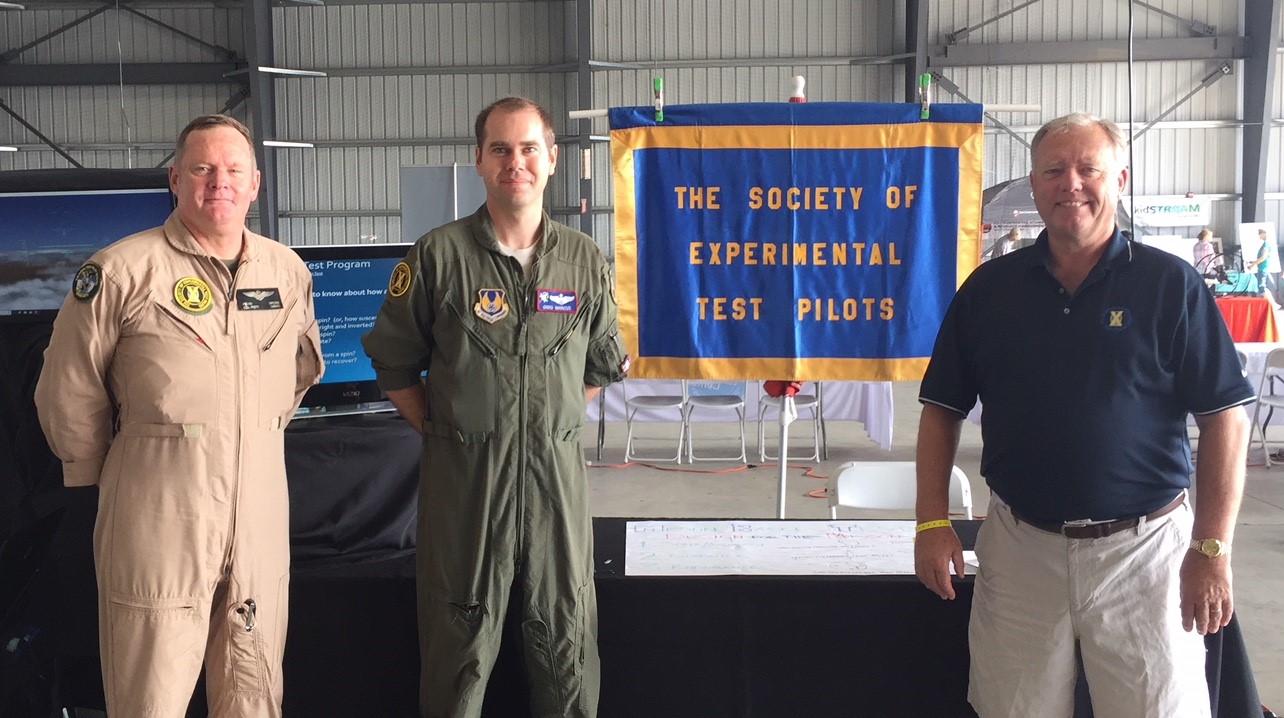 Neil Armstrong Luncheon Address
While digging in our archives we found this historic presentation from SETP Charter Member Neil Armstrong (F),
at the Luncheon held during the 2005 Symposium that celebrated the SETP 50th Anniversary.
Please take 30 minutes out of your day to watch this captivating talk!
50th European Symposium Photos
Click Here to view the photo album from the 50th European Symposium in Turin, Italy!