Welcome to SETP
Introduction
The Society of Experimental Test Pilots is an international organization that seeks to promote air safety and contributes to aeronautical advancement by promoting sound aeronautical design and development; interchanging ideas, thoughts and suggestions of the members, assisting in the professional development of experimental pilots, and providing scholarships and aid to members and the families of deceased members.
The National Test Pilot School Hosts the Fifth Annual Flight Test Camp
Click HERE to see the kids enjoying their week at camp!
Southeast and West Coast Symposium Podcasts
The video podcasts for the Southeast and West Coast Symposiums are available to view in the Member's Only section of the SETP website.
You will need your username and password to access the podcasts. Click HERE to log in.
EAA AirVenture-Call for Papers and Housing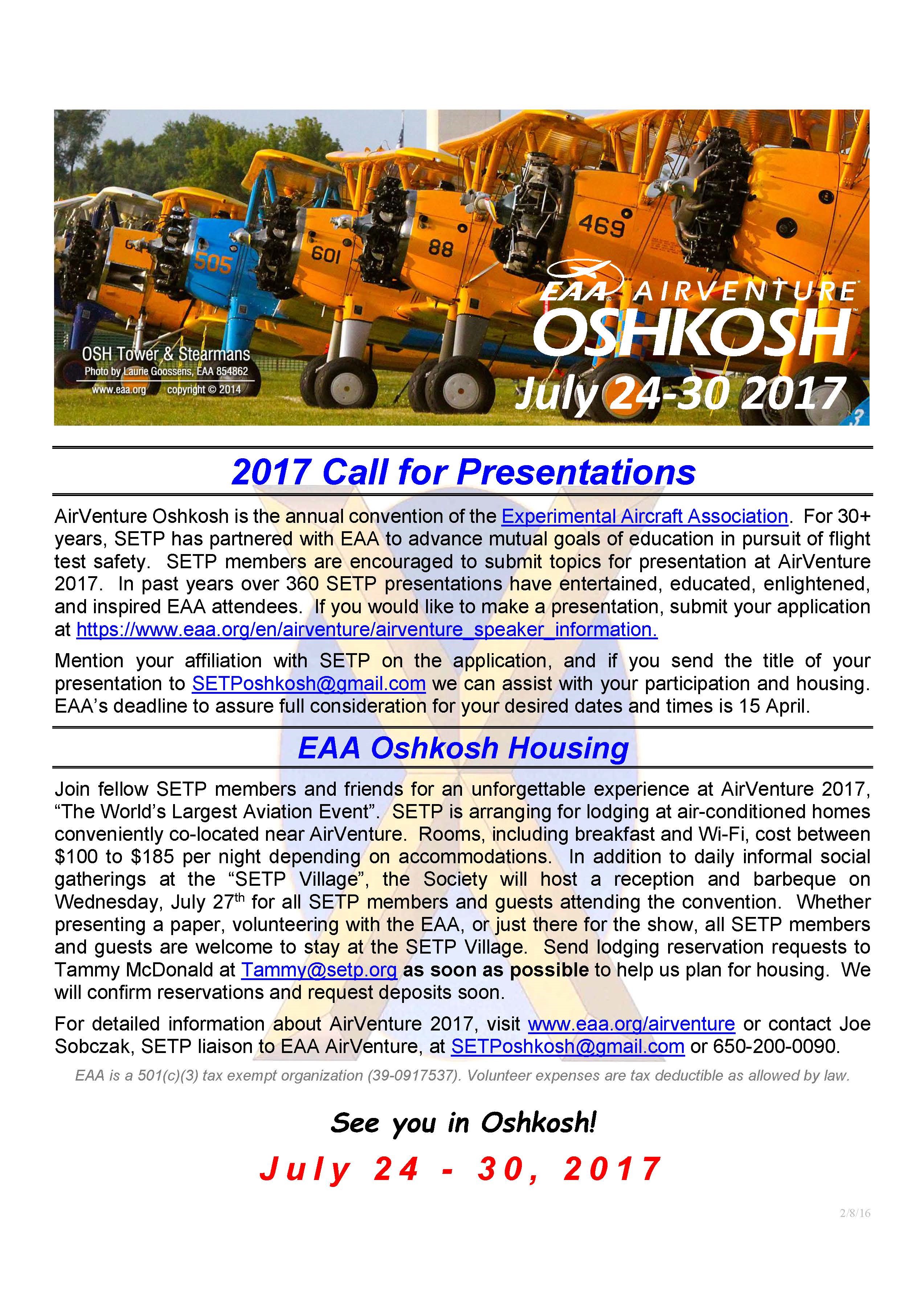 Nominations Now Being Accepted for Kincheloe and Doolittle Awards
PLEASE CLICK HERE TO DOWNLOAD A NOMINATION FORM FOR THE KINCHELOE AWARD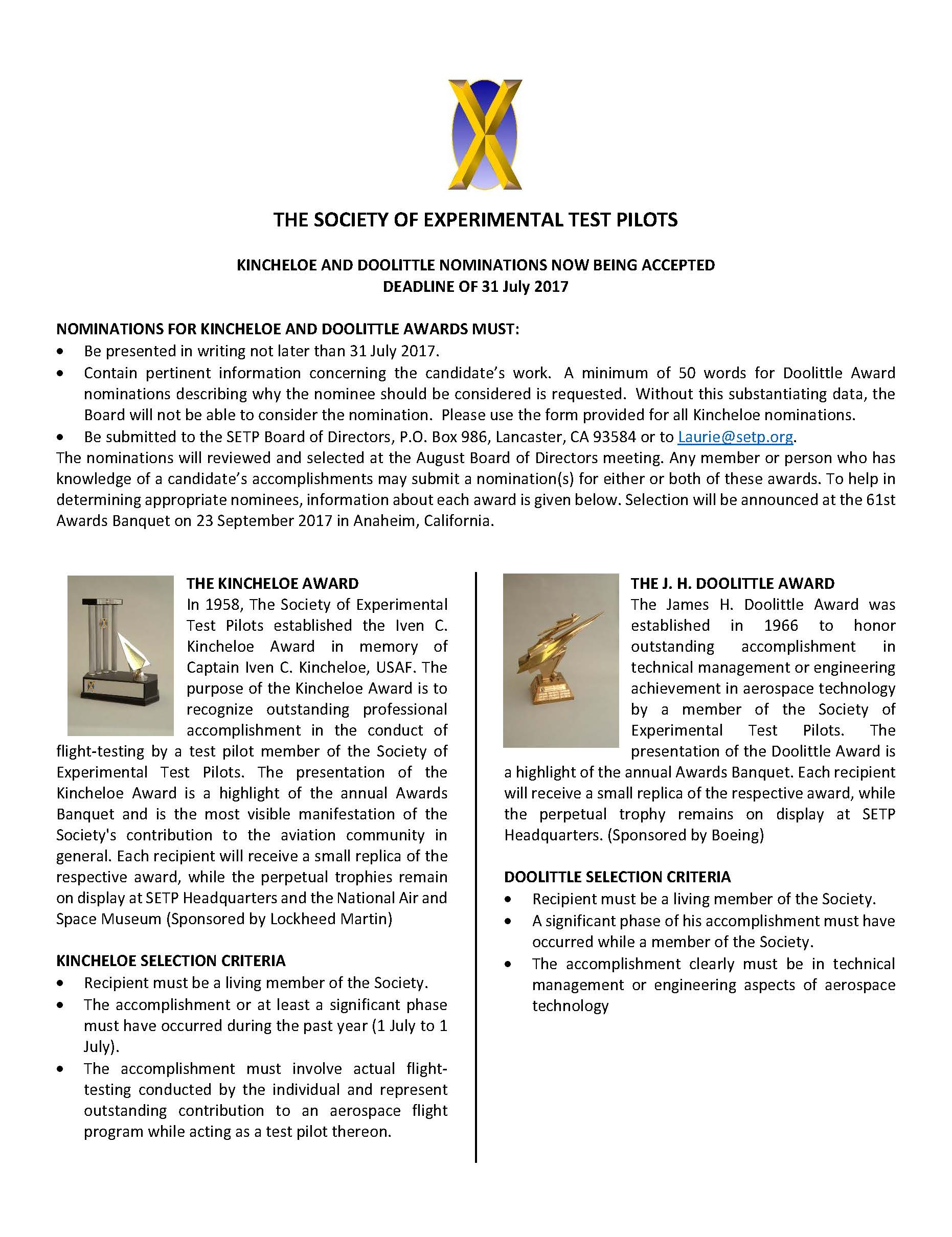 PLEASE CLICK HERE TO DOWNLOAD A NOMINATION FORM FOR THE KINCHELOE AWARD
SFTE Call For Papers - Annual Symposium