SETP News
Southeast and West Coast Symposium Podcasts
Details

Created: 02 June 2017

02 June 2017

Last Updated: 02 June 2017

02 June 2017

Hits: 1283

1283
The video podcasts for the Southeast and West Coast Symposiums are available to view in the Member's Only section of the SETP website.
You will need your username and password to access the podcasts. Click HERE to log in.
Four legends of air and space selected to serve as presenters at 2017 National Aviation Hall of Fame Ceremony
Details

Created: 12 April 2017

12 April 2017

Last Updated: 13 April 2017

13 April 2017

Hits: 2569

2569
Rec

ord number of former enshrinees expected to return for the "Oscar Night of Aviation" at the Bell Helicopter Fort Worth Alliance Air Show this October
(DAYTON, OH – April 12, 2017) On Saturday, October 28, 2017, the National Aviation Hall of Fame (NAHF) will formally enshrine four more outstanding air and space pioneers as the Class of 2017, bringing number of individuals to 237 so honored, to date. Over a dozen former enshrinees are expected to attend the ceremony, including four who have been selected to each serve in the time-honored role of "Presenter" of an inductee.

The 55th Annual NAHF Enshrinement & Ceremony will take place at the Bell Helicopter Fort Worth Alliance Air Show near Fort Worth, Texas. The Inductees in the NAHF Class of 2017 are; Major General Charles F. Bolden, Jr., USMC (Ret), four-time Shuttle astronaut and former NASA Administrator; the late Captain Scott Carpenter, USN, one of the original 'Mercury 7' astronauts and the second American to orbit the Earth; Robert J. Gilliland, pioneering super-sonic SR-71 program test pilot; and the late Sir Frank Whittle, the inventor of the revolutionary turbojet engine.

Presenting General Bolden will be 2013 Enshrinee, Capt. Robert L. "Hoot" Gibson, USN (Ret). Capt. Gibson is a Navy fighter pilot, "Top Gun" instructor and test pilot, champion air racer, and a five-time Shuttle mission astronaut, including STS-61C on which he and Bolden served together in 1986.

Presenting the late Capt. Carpenter will be 2016 Enshrinee, Capt. Robert Crippen, USN (Ret). Capt. Crippen is a Navy fighter and test pilot, and, as astronaut, piloted STS-1, the first orbital space flight of the Shuttle, the first of his four missions to space.

Presenting Mr. Gilliland will be 1997 Enshrinee, Col. Joe Kittinger, Jr., USAF (Ret). Col. Kittinger is a fighter and test pilot, long-time record holder for the longest freefall parachute jump (102,800 feet), Vietnam POW, record-setting trans-Atlantic balloonist, and barnstormer.

Presenting Sir Frank Whittle will be 2011 Enshrinee, Dr. S. Harry Robertson. Dr. Robertson is a former Air Force pilot and engineer renowned for pioneering innovations in aviation safety and crashworthy fuel systems, and serving aerospace education institutions such as Embry-Riddle Aeronautical University.

During the black-tie formal enshrinement dinner and ceremony, each presenter will be introduced by emcee David Hartman, former host of ABC-TV's "Good Morning America," before making the presentation of their inductee.

The 55th Annual NAHF Enshrinement Dinner & Ceremony is open to the public and reservations will be available by advance purchase from the NAHF. Nearly 1,000 people are expected to attend, including many leaders of aerospace industry and over a dozen former NAHF enshrinees, such as astronauts Buzz Aldrin and Joe Engle, designers and test pilots Dick and Burt Rutan, general aviation titans Russ Meyer and Dale Klapmeier, and WWII triple-ace Bud Anderson and Tuskegee Airman Charles McGee, among others.

This annual NAHF celebration is widely acclaimed as the "Oscar Night of Aviation," and the many sponsors committed thus far include GE Aviation, Rolls-Royce North America, Scotts Miracle-Gro, PerformAir International, United, Southwest Airlines and Cirrus Aircraft. Sponsorships include premium seating among other benefits and currently remain available through the NAHF.

The NAHF is a 501(c)(3) non-profit organization founded in Dayton, Ohio in 1962 and chartered by the U.S. Congress in 1964. Its mission is to honor America's aerospace legends to inspire future leaders, which it does through a 17,000 square-foot public Learning Center featuring interactive exhibits, a youth education and other outreach programs, its annual enshrinement ceremony, and collaboration with like-minded organizations.

For more information visit www.nationalaviation.org or call (937) 256-0944 ext. 16.
West Coast Section Education Outreach Update
Details

Created: 07 April 2017

07 April 2017

Last Updated: 07 April 2017

07 April 2017

Hits: 2084

2084
After many years of talking about it, debating what it should look like, and thinking about who should pick up the initiative to build it, it's finally there: the SETP Flight Test Simulator. It can be used to provide a hands-on experience during events where our Society wants to reach out to the younger generations. Mark "Forger" Stucky took it upon himself to select the hardware and set it up. Thanks to the SETP Foundation and a generous grant from Galactic Unite we now have a great tool for future STEM events.
During the past two weekends a group of enthusiastic SETP members supported our efforts to reach out to our younger generations and talk about flight test. During the China Lake Air show on March 18-19, Aaron "Taco" Pridgen, took the initiative to setup a combined VX-31/SETP booth. This was the first time to test out the Flight Test Sim. A week later, on March 25-26 the LA County Air Show was held at Fox Field, Lancaster, CA. Besides the Flight Test Sim, special attention was given to younger kids who were able to learn how to fold a paper plane and experiment with aircraft design and stability. We hope we inspired the younger generations to find their future in flight test. I'd like to thank Mark "Forger" Stucky, Aaron "Taco" Pridgen, Brian "Sandbag" Sandberg, Russ Stewart, Eric Hansen, Jameel "Chocolate" Janjua, and Harry "Slinger" van Hulten for helping out and representing our society during the air shows.
While at the air show, I got in touch with several people involved in other STEM events in our West Coast Section area. As of now, there are five more STEM events this year in the West Coast Section area we are planning to support with the new Flight Test Sim, and maybe there will be more this year, as long as we can get the volunteers to support it:
May 19 : Van Nuys High School STEM event, Clay Lacy hangar
June 8-11: Tucson, AZ, Spacefest
Aug 19-20: Camarillo Air Show, STEM tent
Oct 26 : Lancaster, Salute to Youth, high school STEM event
Oct 27: Ventura Aviation Career Day.
At the S&B in Anaheim I intend to present some more about our activities and show the simulator. Reaching out to the younger generations is a big deal for our Society. The Flight Test Sim has great potential for education outreach and has professionalized our STEM activities. Within the West Coast Section we are looking into developing an SETP STEM kit with a professional look, yet easy on the logistics. If you feel like you want to support our education outreach efforts, or think you can help out during on one of the upcoming STEM events in your local area, please let me know.
V/R
Martin "Sjeng" Vandepol
SETP West Coast Section Education Outreach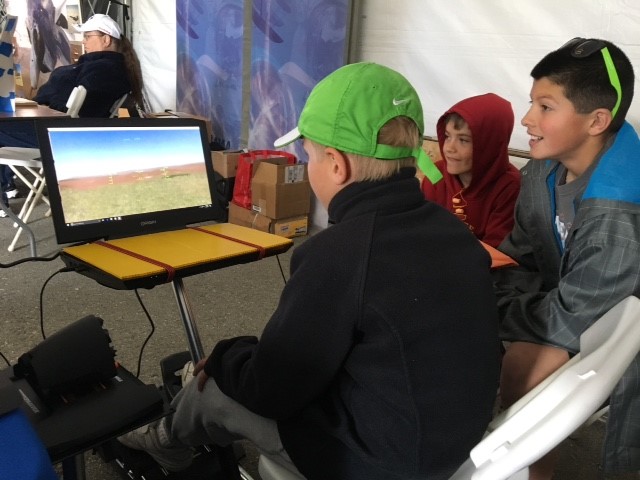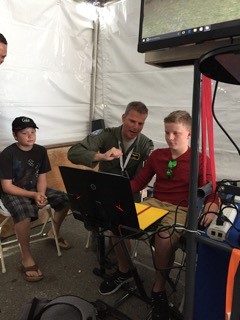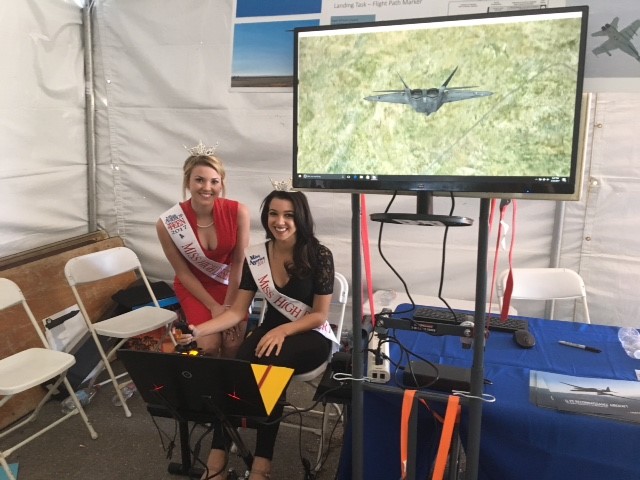 Gulfstream G600 Takes Flight Ahead of Schedule
Details

Created: 04 January 2017

04 January 2017

Last Updated: 04 January 2017

04 January 2017

Hits: 2937

2937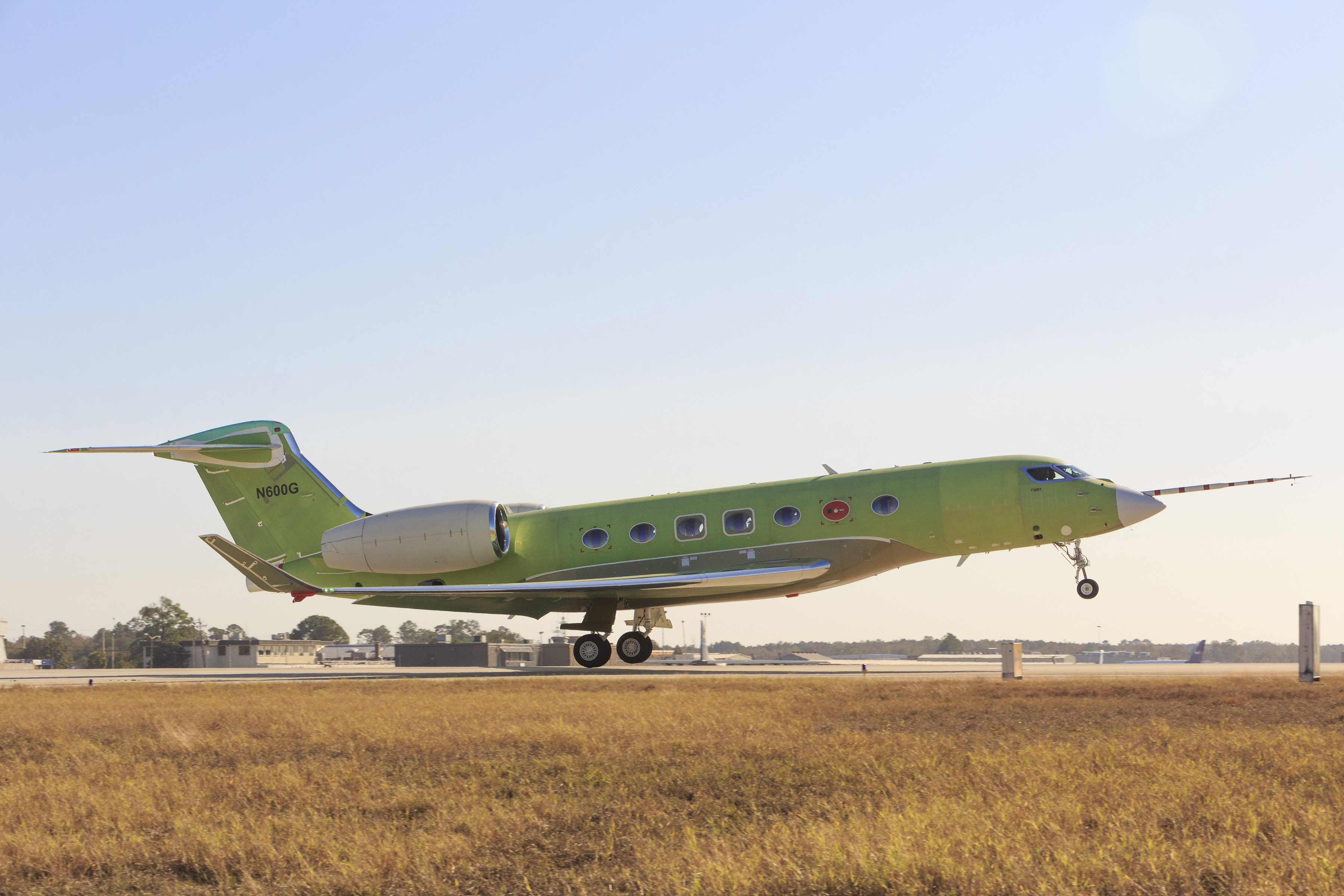 Second And Third G600 Aircraft Delivered To Flight Test
SAVANNAH, Georgia, December 17, 2016 — Gulfstream Aerospace Corp. today announced the Gulfstream G600 has completed its first flight, officially kicking off the aircraft's flight-test program. Two additional G600 test aircraft have been inducted into the flight-test center in anticipation of their flights early next year.
"Launching the G600's flight-test program is a milestone for us and our customers, who have guided the vision for this aircraft from the beginning," said Mark Burns, president, Gulfstream. "We look forward to delivering this aircraft to them in 2018. Today's flight, which went flawlessly, represents a significant step forward in the journey to certification and delivery."
The G600 departed Savannah-Hilton Head International Airport at 1:50 p.m. Dec. 17 and spent 2 hours and 53 minutes in the air. The aircraft was piloted by Gulfstream experimental test pilots Scott Martin (AF) and Todd Abler (M), with Flight Test engineer Nathaniel Rutland providing on-board support.
"This flight went exactly as anticipated, thanks in large part to the investments we have made in our ground-based laboratories," Burns said. "This flight is the perfect way to wrap up 2016 and set the tone for a successful 2017."
The G600 has been designed with input from customers to ensure an unparalleled passenger experience. It has the longest cabin in its class, satellite communications and high-speed internet and can accommodate up to four living areas to create distinct yet flexible spaces for work, entertainment, dining and rest. Fourteen panoramic windows ̶ the largest in the industry ̶ a low cabin altitude and 100 percent fresh air contribute to the superior cabin environment, helping passengers feel refreshed and rested upon arrival.
The G600 can travel 6,200 nautical miles/11,482 kilometers at Mach 0.85 and 4,800 nm/8,890 km at Mach 0.90, and its maximum operating speed is Mach 0.925, the same maximum speed as the flagship Gulfstream G650ER.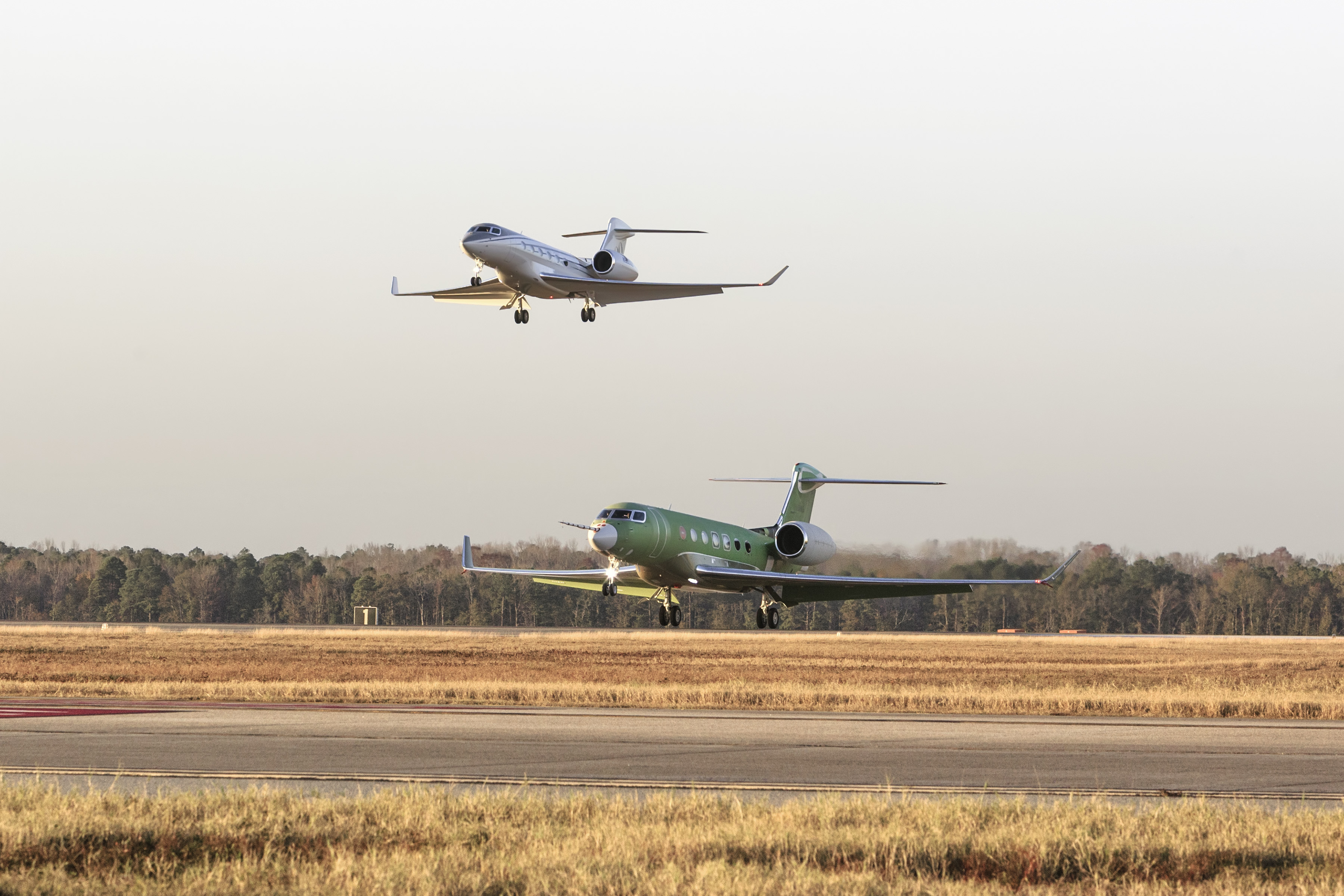 Bombardier Global 7000 Aircraft Successfully Completes First Flight
Details

Created: 18 November 2016

18 November 2016

Last Updated: 18 November 2016

18 November 2016

Hits: 3167

3167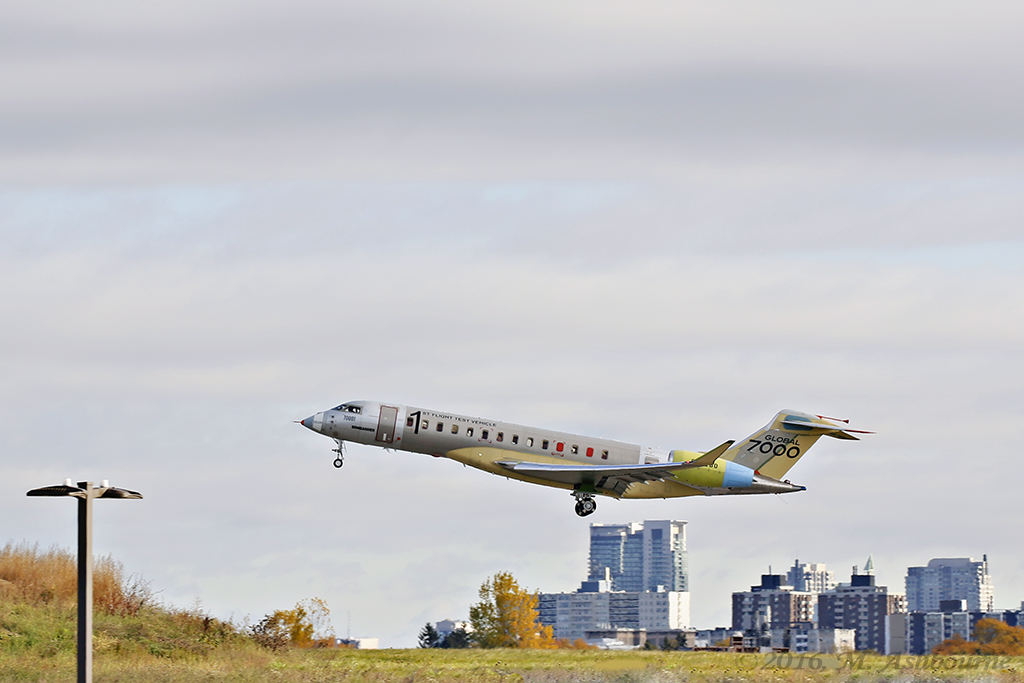 Bombardier announced that its segment-defining Global 7000 aircraft program completed the successful maiden flight of its first flight test vehicle (FTV1). This first flight marks the start of a flight test program for the newest member of Bombardier's flagship Global aircraft family, which is scheduled to enter into service in the second half of 2018.
The Global 7000 flight test vehicle took off from Bombardier's facility in Toronto under the command of Captain Ed Grabman (AF), assisted by his co-pilot, Jeff Karnes (AF) and Flight Test Engineer Jason Nickel under clear conditions.
Dedicated to testing basic system functionality and assessing the handling and flying qualities of the aircraft, the flight lasted approximately 2 hours and 27 minutes, during which all flight controls were exercised, and the systems and aircraft performed as expected. The flight crew conducted a gradual climb to 20,000 feet (6,096 m) and the aircraft reached a planned test speed of 240 knots.