SETP News
Space Vehicle Research Opportunity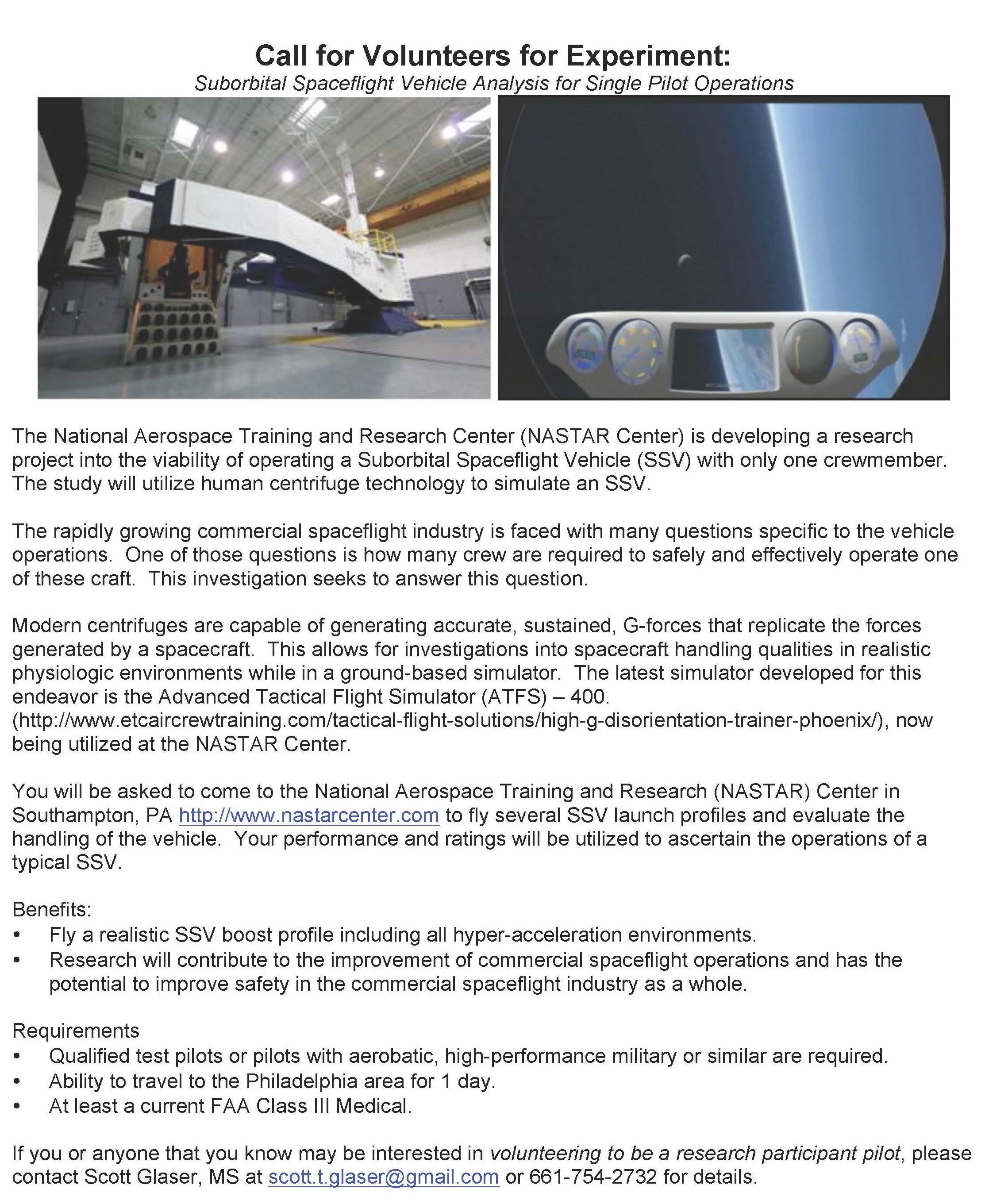 Wright Brothers Master Pilot Award
In recognition of his half century of safe flight, Joe Biviano (AM) was awarded the Federal Aviation Administration's Wright Brothers Master Pilot Award. Congratulations Joe!
GoFly Prize - $2,000,000 Challenge
Are you up for the challenge?
GoFly has announced $2,000,000 in prizes for competitors who join us in reimagining flight to create a personal flying machine that is useful, safe, and thrilling. Our goal is to foster the development of a safe, quiet, ultra-compact, near-VTOL personal flying device capable of flying 20 miles while carrying a single person.
Recent advances in propulsion, energy, light-weight materials, and control and stability systems have combined to produce a moment of achievable innovation. Technological and scientific advances have resulted in a time when our most audacious dream—the dream of pure human flight—is now achievable.
In partnership with GoFly, SETP is calling on the world's greatest thinkers, designers, engineers, and builders to challenge themselves and change the future. Registration for the competition is now open and all details are available here. There are also opportunities to become an official GoFly Mentor and work directly with the teams in your area of expertise — details are available here. You can also follow along for competition updates at goflyprize.com or on Twitter and Facebook.
SETP and AmazonSmile
SETP has just learned that Amazon will now donate 0.5% of the price of your eligible AmazonSmile purchases when you shop at AmazonSmile (smile.amazon.com). SETP has set up 2 links for our charitable organizations that you can choose the donation be made to when you purchase items through AmazonSmile. The links are listed below and we hope you will use them for future Amazon shopping. Thanks for your support!
http://smile.amazon.com/ch/32-0188969 - Link for SETP Foundation
http://smile.amazon.com/ch/95-2479396 - Link for Scholarship Foundation
Robert Behler (F) DoD Operational Test & Evaluation Director Nominee
Click HERE to read the full article on Robert Behler's confirmation hearing before the Senate Armed Services Committee.