The SETP STEM outreach booth was a popular stop for High School students at the Aviation Career Day event held at the Camarillo Airport on 20 Oct 2017. Members Brian Sandberg (M), Tom Morgenfeld (F), CDR Drew Ballinger (M), and Kevin Gross (AF) answered questions about aviation careers needed to design, produce, test, and operate aircraft of all sizes. More than 500 students from 5 Ventura County schools attended the event.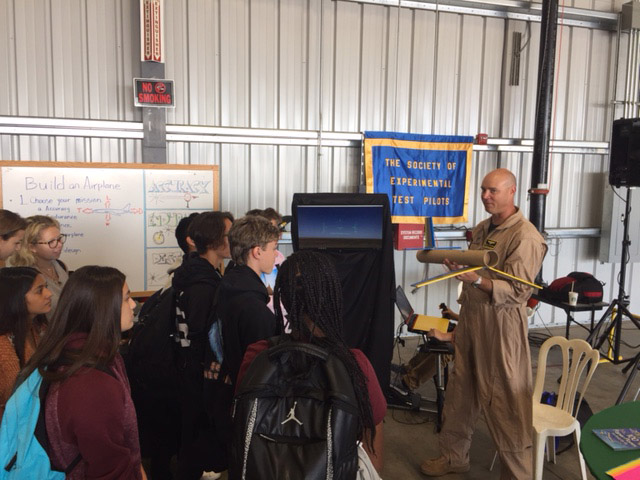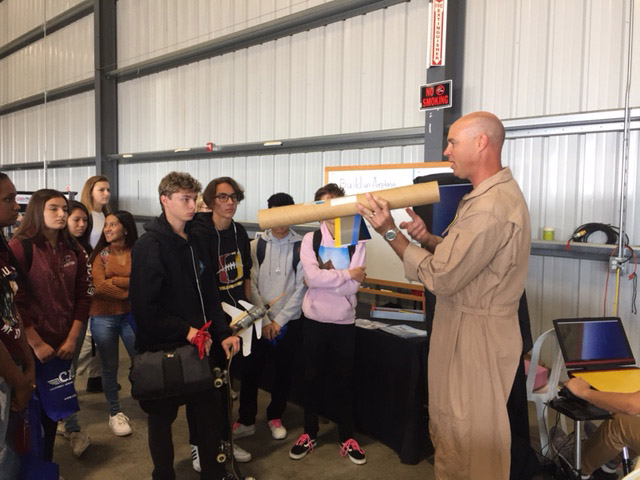 Brian Sandberg teaches aircraft design considerations to inquisitive students.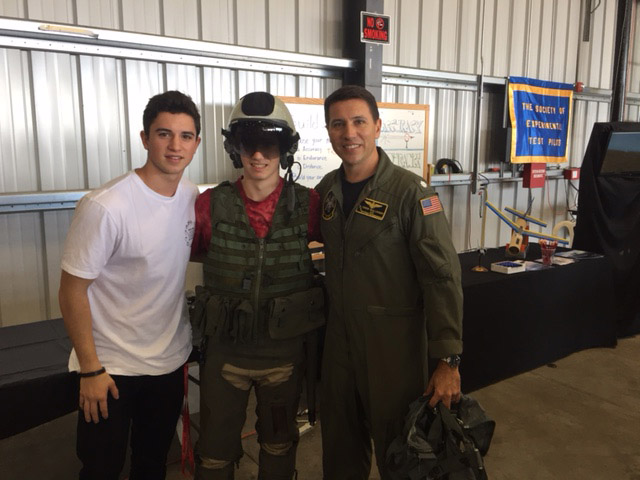 CDR Drew Ballinger helps students with flight equipment.