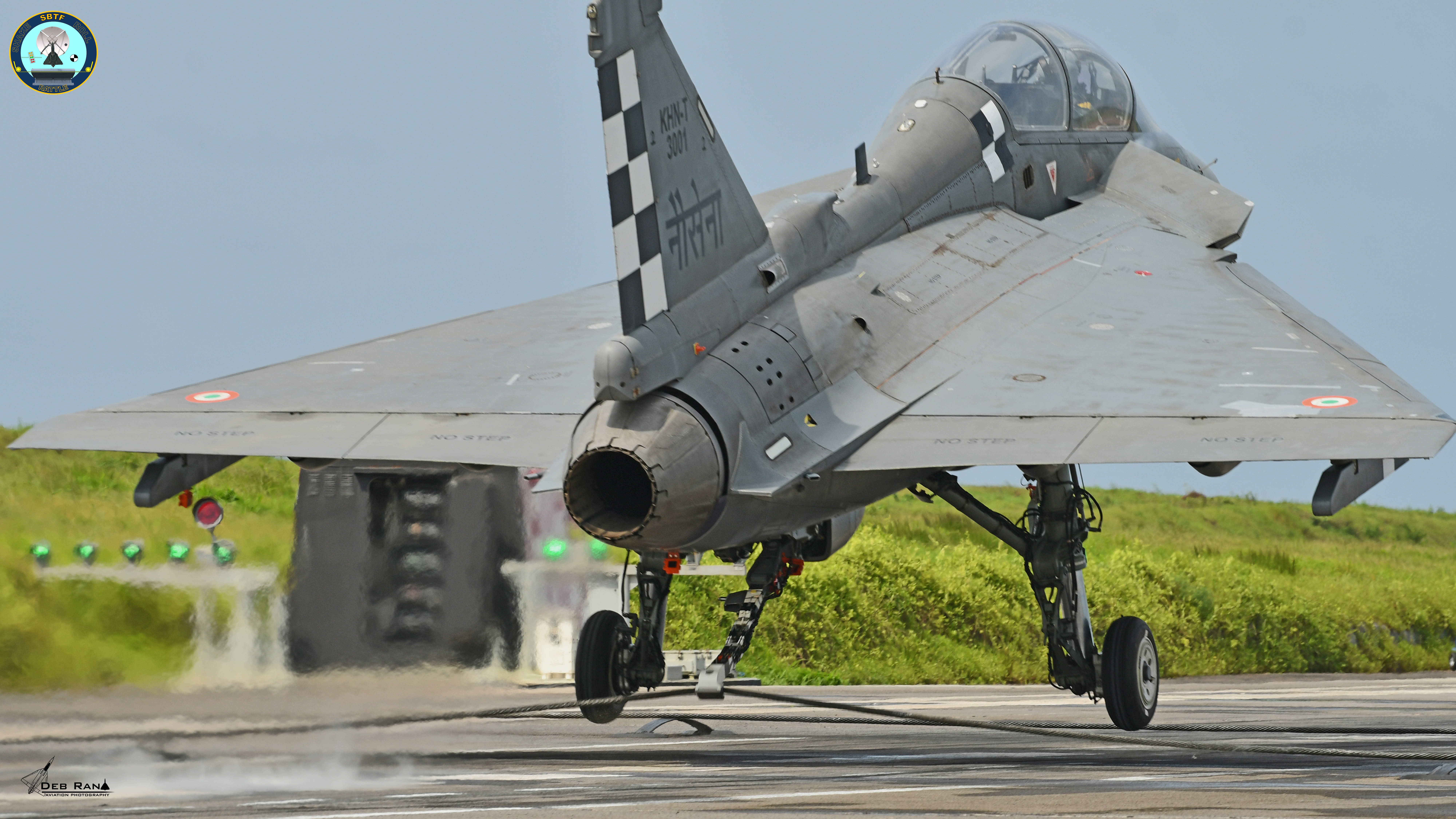 "Today is a golden letter day in the history of true "Indian" Naval Aviation. The First ever arrested landing by LCA (Navy) at the anvil of shore based test facility, INS Hansa Goa has been conducted, this will give this Indigenous platform the set and temper needed to emerge victorious as a rugged Deck landing aircraft, ready to demonstrate Aircraft Carrier Compatibility Testing on board the Indian Naval Aircraft Carrier, Vikramaditya"
After several years of flight testing and four campaigns of dedicated testing at Shore Based Test facility, today the LCA (Navy) Flight Test Team led by Commodore J A Maolankar (M) (Chief Test Pilot & LSO), Captain Shivnath Dahiya (M) (Test Pilot & LSO) & Commander J D Raturi (Test Director & Flight Test Engineer) successfully executed a text book arrested landing at the Shore Based Test Facility, INS Hansa, GOA. This arrested landing heralds the arrival of true indigenous capability and displays the professional prowess of our scientific community (Aeronautical Development Agency) embedded with design plus build capability of Hindustan Aeronautics Limited (ARDC) involved in executing this land mark event.
Today's event has put India on the world map as a nation with the capability to address a deck landing aircraft need. This is the first dot on the roadmap to an actual arrested landing onboard the INS Vikramaditya, whilst a much more rigorous and battering test program is run ashore to ensure that the aircraft is ready for the aircraft carrier, the final proof of having mastered the technology would be with an arrested landing demonstration onboard INS Vikramaditya in the near future.