Dear S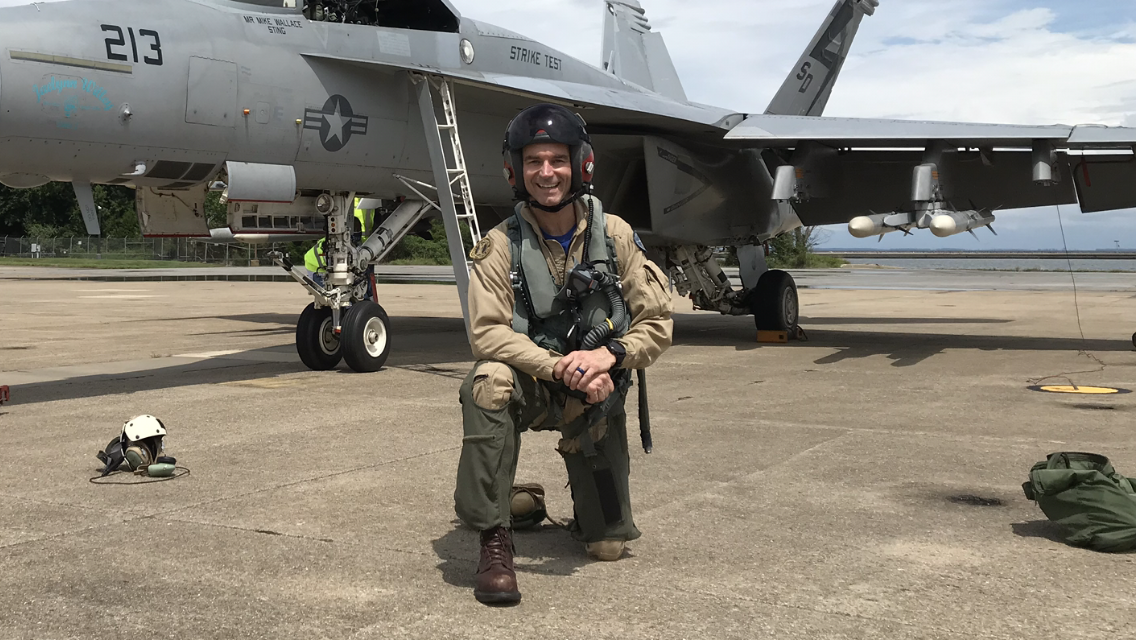 ETP Members,
Thank you for allowing the Board of Directors and me to serve you and the Society during 2021! Thank you to our Executive Director Laurie Balderas and her staff Susan Bennett and Tammy McDonald for managing all the day-to-day operations! I send my sincere gratitude to Bill "Evil" Gray (F) for his outstanding leadership last term as President and the outgoing Board members for their dedication to serve the Society well during the challenges of last year. I am very thankful to have Becky Shaw (AM) as the Chief Editor of Cockpit along with the members of the Editorial Board that make Cockpit a reality!
The cornerstone of our Society has always been the amazing technical papers, presentations, lessons learned, networking, and camaraderie. This is the mission of our Society:
"the sharing of ideas and experiences which promote and enhance safety, communication and education. To prevent accidents and loss of life by improving safety, design and flight test of aerospace vehicles and their related systems."
You have something to contribute! We want to hear about your lessons learned. Help others learn from your experiences and potentially prevent a mishap, and support the mission of the Society. Yes, it takes time and considerable effort to draft and get public release approval for most of these presentations and papers. While it can be onerous, it really is our duty to each other to share our lessons learned, especially when things don't go the expected way. Success stories are great but as painful as they might be to tell, stories of failure or mishap are even more helpful to prevent others from repeating those hard lessons learned. Thank you to all the authors and presenters for the upcoming year for your dedication and commitment to our mission. Other ways you can contribute are to support your local Section by presenting, or volunteering to serve on the Section Board, participate in the Section events, mentor new test pilots in your organization, share the benefits of SETP membership and encourage non-member test pilots to join, and mentor young students by supporting science fairs, airshows, or other science/aviation related events.
GOALS- The Board of Directors remains committed to our primary mission of promoting and enhancing flight test safety through communication and education. We will continue to promote and support all of our technical symposia and local section activities to promote the effective exchange and dissemination of lessons-learned. Last year resulted in many cancellations or pivoting to virtual events. It's still unclear what the 2021 schedule will permit. My goal is to return to in-person Symposia when it is reasonable to do so. If the location environment prevents meeting in person, then we will consider a virtual event on a case-by-case basis. With your help, another goal is to strive to recruit every eligible test pilot to join the Society.
SETP UPDATE- Attendance at the 64th SETP Annual and first Virtual Symposium and Awards Ceremony testified to the Society's solid foundation and continued relevance in transmitting lessons learned throughout the flight test world. The necessary change in format did not dissuade interest with a total of 607 registrations for the virtual event. As of today, we have 2485 members from 34 nations. Corporate membership has rebounded from recent declines in past years and now stands at 74 companies. Our many symposia held around the world continue to be the cornerstone of the Society, and 2020's annual symposium was a memorable, albeit different, event. Many thanks to the hard work of Andrew "Face" McFarland (AF) and his team for pivoting to and executing an outstanding virtual Symposium!
SETP NEWS- SETP BOD recently approved the addition of a provisional Indian Section thanks to the initiative of Indian Section Chairman Air Cmde Rohit Varma, Ret IAF (M). The addition of the India Section greatly enhances the international engagement of our SETP members living and working in India. Please check out the Indian Section link on the SETP webpage to see updates and visit their awesome webpage at https://setp.in. This March, the Indian Section is eligible to become a regular SETP Section.
I'm very pleased to announce an additional benefit to members looking for scholarships for their children! The SETP Scholarship Foundation recently expanded their scholarship eligibility to accept applications from living members children under age 26 as of 3/31/21! Children must be enrolled in or attending an accredited college, university, vocational or other trade school in pursuit of an undergraduate degree, certificate or license. Maintain a 2.0/4.0 GPA (or equivalent). Full time status is not a requirement at this time. Applications will be accepted from January 1 through March 31, 2021 with funds distributed for the Fall 2021-Spring 2022 term. The amount of scholarship available is TBD. To apply, go to the SETP website and login to your Member profile and look for the "Scholarship for Children" link.
Requests: If you have not already, please pay your membership dues which remain at $145/year. You can pay your dues on our website Member's Menu but, if you use online Bill Pay services from your bank, please consider setting up an autopay from your checking account. Doing so will ensure your dues are paid on time each year, save the staff countless hours of contacting overdue members, and save the Society over $10K in credit card fees. It's super easy and will only take a couple minutes to set it up today in your Bill Pay with the following information:
SETP
PO Box 986
Lancaster, CA 93584
Phone: 661-942-9574
Payment Date: 1/29/XX
Amount: $145
Recurring: Annually
Then, click on one of the links below to log into AmazonSmile and make one of our SETP charitable foundations your charity of choice for all you Amazon purchases! Remember to only log into https://smile.amazon.com to enable the donations. The Amazon app can also be set up to link your charity. Amazon will donate 0.5% of the price of your AmazonSmile purchases when you shop at https://smile.amazon.com at no cost to you. SETP has two links to choose from when you purchase eligible items through AmazonSmile:
SETP Foundation link: http://smile.amazon.com/ch/32-0188969
SETP Scholarship Foundation Link: http://smile.amazon.com/ch/95-2479396
On behalf of your Board of Directors and the SETP Staff, I thank you for your support and wish you a safe and prosperous 2021!
Fly Safely then Efficiently
Be an Active Member
Be a good Mentor

Michael "Sting" Wallace (F)
President, SETP