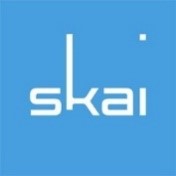 Senior Engineering Test Pilot:
To apply: Click Here
Description:
Skai, a pioneer in the air mobility sector based in Hopkinton, MA. Their vision is to make air mobility an everyday option for millions of people while minimizing the environmental impact.
Founded in 2006, Skai's key advantage has always been its people. Through their efforts, Skai expects to make a meaningful contribution to changing the world.
The Senior Engineering Test Pilot is responsible for organizing, planning, and conducting ground and flight tests for air vehicle development and civil certification, functioning as a subject matter expert to the company engineering and airworthiness teams, and to company management.
The Senior Engineering Test Pilot's specific duties include:
1. Apply flight test risk management principles to all ground and flight test activities.
2. Plan ground and flight tests.
3. Conduct both manned and un-manned ground and flight tests for development and civil certification.
4. Facilitate the resolution of technical obstacles to aircraft development and certification.
5. Work cooperatively across boundaries in accomplishing company goals and objectives.
6. Manage timely data submittals.
7. Identify and work to resolve potential obstacles to safe aircraft development and certification.
Requirements:
Qualifications
1. Minimum of five years as a test pilot, with experience in test planning, execution, and reporting.
2. FAA Commercial or ATP Pilot Certificate with Rotorcraft-Helicopter and Instrument Ratings.
3. FAA First or Second Class Medical Certificate.
4. Skill in writing test plans and test reports and in communicating flight test objectives and results.
5. Ability to apply flight test risk management processes, hazard identification and risk mitigation.
6. Experience in evaluating the following:
vehicle performance
handling qualities
integrated cockpit, flight management systems and glass displays
fly-by-wire or heavily augmented flight control systems
7. Experience in FAA certification of aircraft for 14 CFR Parts 23, 25, 27 or 29.
8. Knowledge of FAA certification processes and regulatory requirements.
9. Demonstrated ability to work cooperatively as a member of a team.
10. Skill in working across functional and organizational lines.
11. Ability to interact effectively with FAA and with Skai engineering and airworthiness specialists in accomplishing our certification objectives and coordinating the resolution of technical issues.
Preferred Qualifications
1. Graduate of an SETP recognized test pilot school
2. Current FAA DER Flight Test Pilot designation
3. FAA Airplane-Single Engine and Multiengine Rating
4. FAA CFI/CFII Certificate
5. 14 CFR part 107 pilot certificate
6. Large air vehicle remote pilot experience
It is the policy of Skai to provide equal employment opportunities without regard to race, color, religion, sex, national origin, age, disability, marital status, veteran status, sexual orientation, genetic information or any other protected characteristic under applicable law.
Interested candidates please visit our website at www.skai.co
To apply: Click Here