56th Symposium & Banquet Information
The Grand Californian Hotel
Anaheim, CA
26-29 September 2012
Click here to download flyer as a PDF.
Ms. Elizabeth Lowry will be attending the SETP annual symposium to gather information for her pending book on the history of US sub-orbital flights.This book is being coordinated with the SETP Foundation and will cover flights from the X-2 to Spaceship 2 including the NF-104, X-15, high altitude balloons and initial Mercury launches. SETP members with experience in any of these flights above 100,000 feet are invited to talk to Elizabeth during the SETP Annual Symposium to aide in her research. Interviews can be scheduled at member's convenience throughout the symposium by calling 240-925-5683 or visiting the SETP registration desk.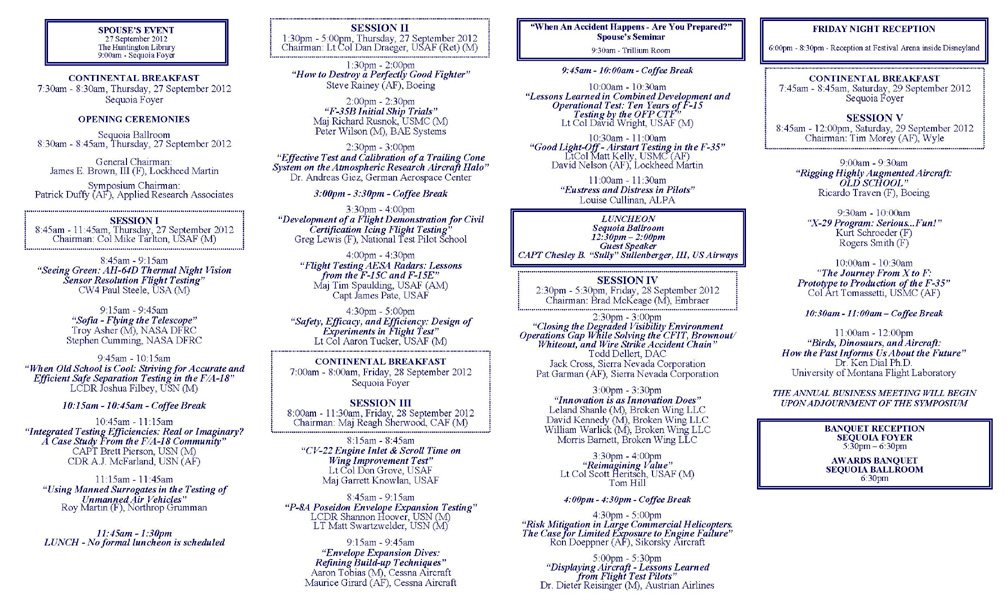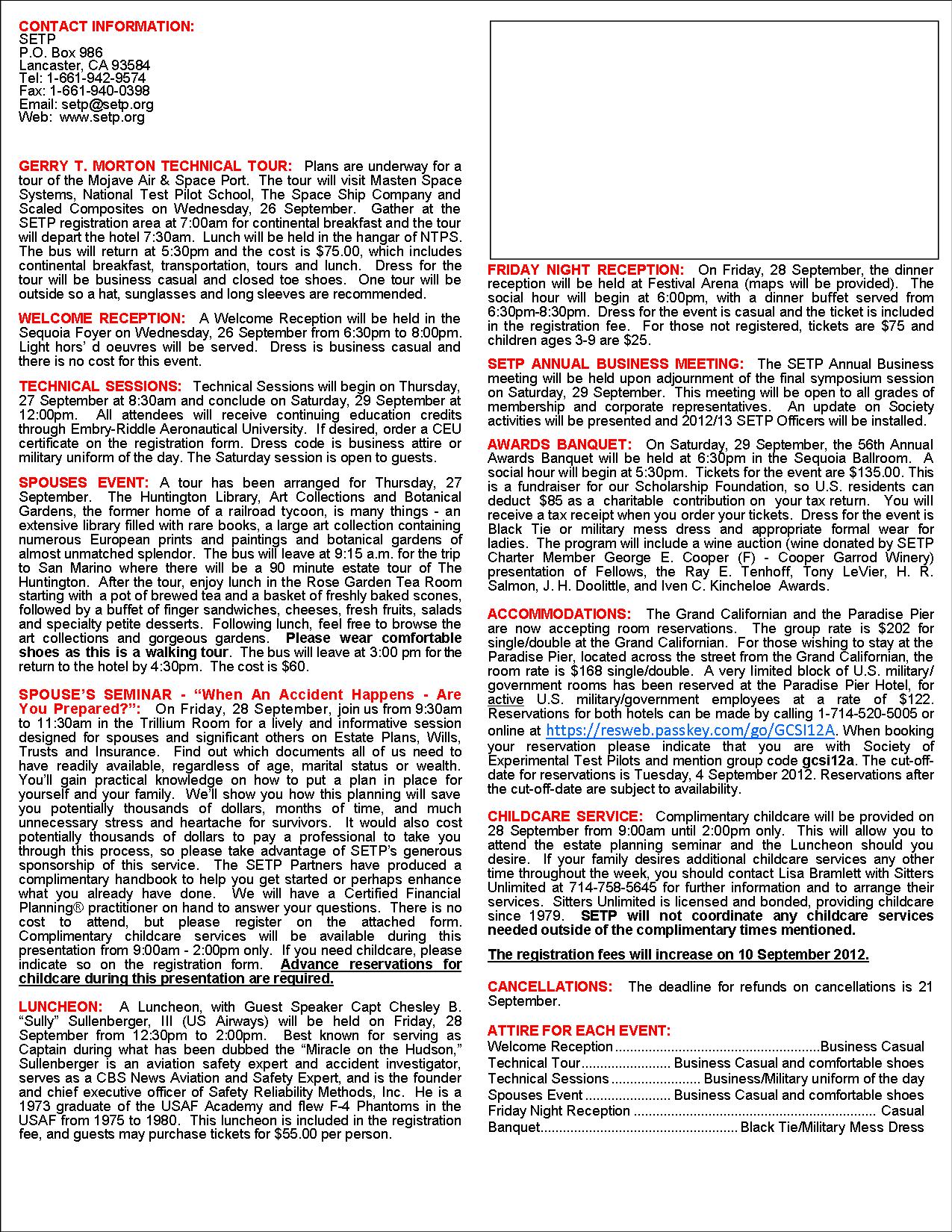 Click here to register. Click here to download program as a pdf.