Welcome to SETP
Longitude First Flight
Cessna Aircraft Company, a subsidiary of Textron Aviation Inc., conducted the successful first flight of its Citation Longitude super-midsize jet on October 8th, 2016. The Longitude took off from the company's east campus Beech Field Airport, crewed by experimental test pilots Stuart Rogerson (AF) and Ed Wenninger. The two hour and two minute flight was supported by Scott Foster (AM) and Dustin Smisor in chase and Charlie Volk (AF) in the Telemetry Room. The flight accomplished everything they wanted to do during this maiden flight, setting the pace for the flight test program. The prototype aircraft will continue to expand the envelope, focusing on testing stability and control and performance, while the first production model, set to fly in the coming weeks, will be primarily used for systems testing.
With seating for up to 12 passengers, the Longitude features a stand-up, flat-floor cabin with a standard double-club configuration and a walk-in baggage compartment fully accessible in flight. The Longitude includes the next evolution of the Garmin G5000 flight deck and is powered by FADEC-equipped Honeywell HTF7700L turbofan engines with fully integrated autothrottles. The aircraft offers a full fuel payload of 1,500 pounds, a maximum cruise speed of 476 knots and a high-speed range of 3,400 nautical miles.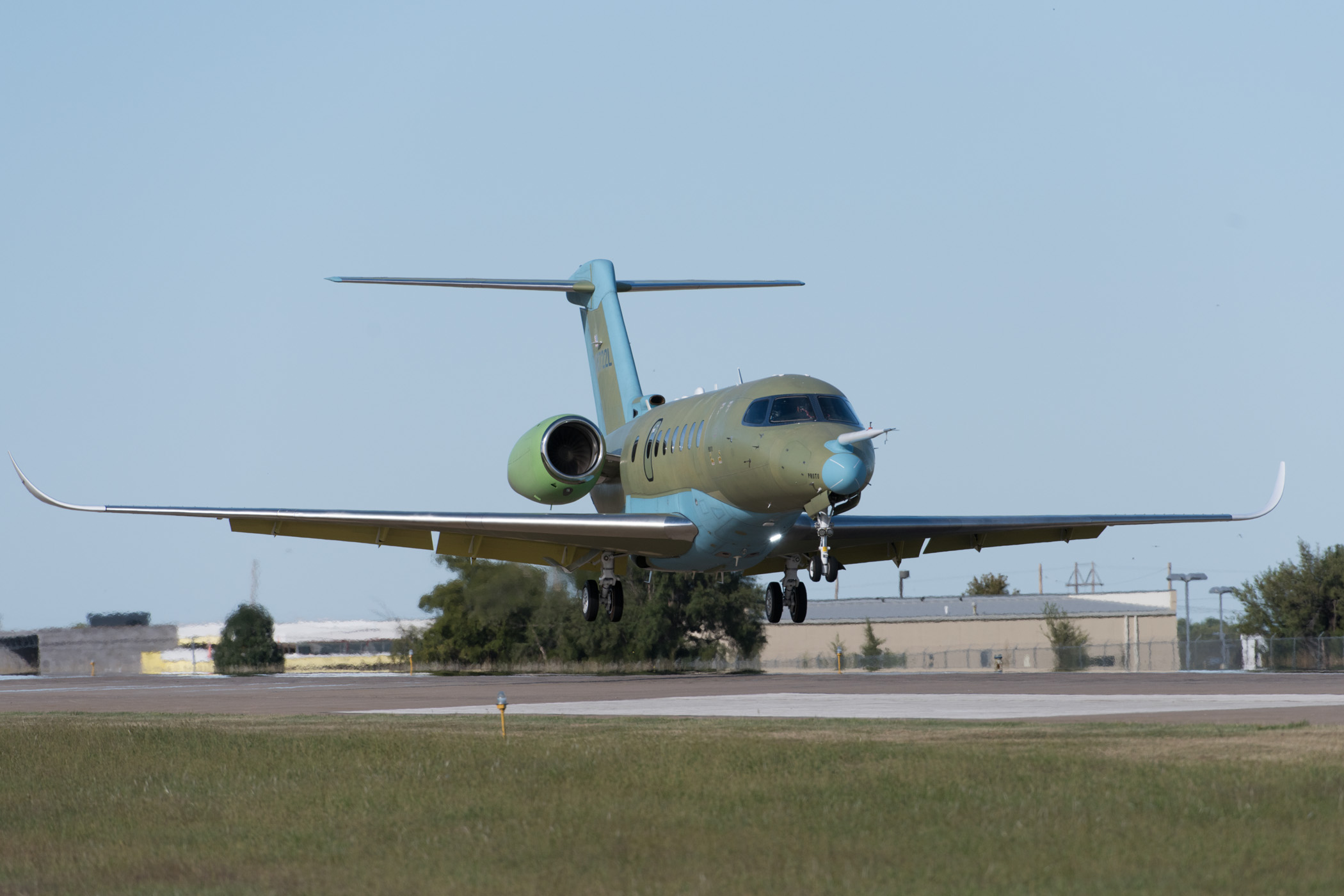 SETP 60th Annual Symposium - Podcasts and Photo Gallery Now Available
The video podcasts for the 60th Annual SETP Symposium are now available to view in the Member's Only section of the SETP website.
You will need your username and password to access the podcasts. Click HERE to log in.
Click HERE to view the photo gallery for the Annual Symposium.
October 2016, President's Message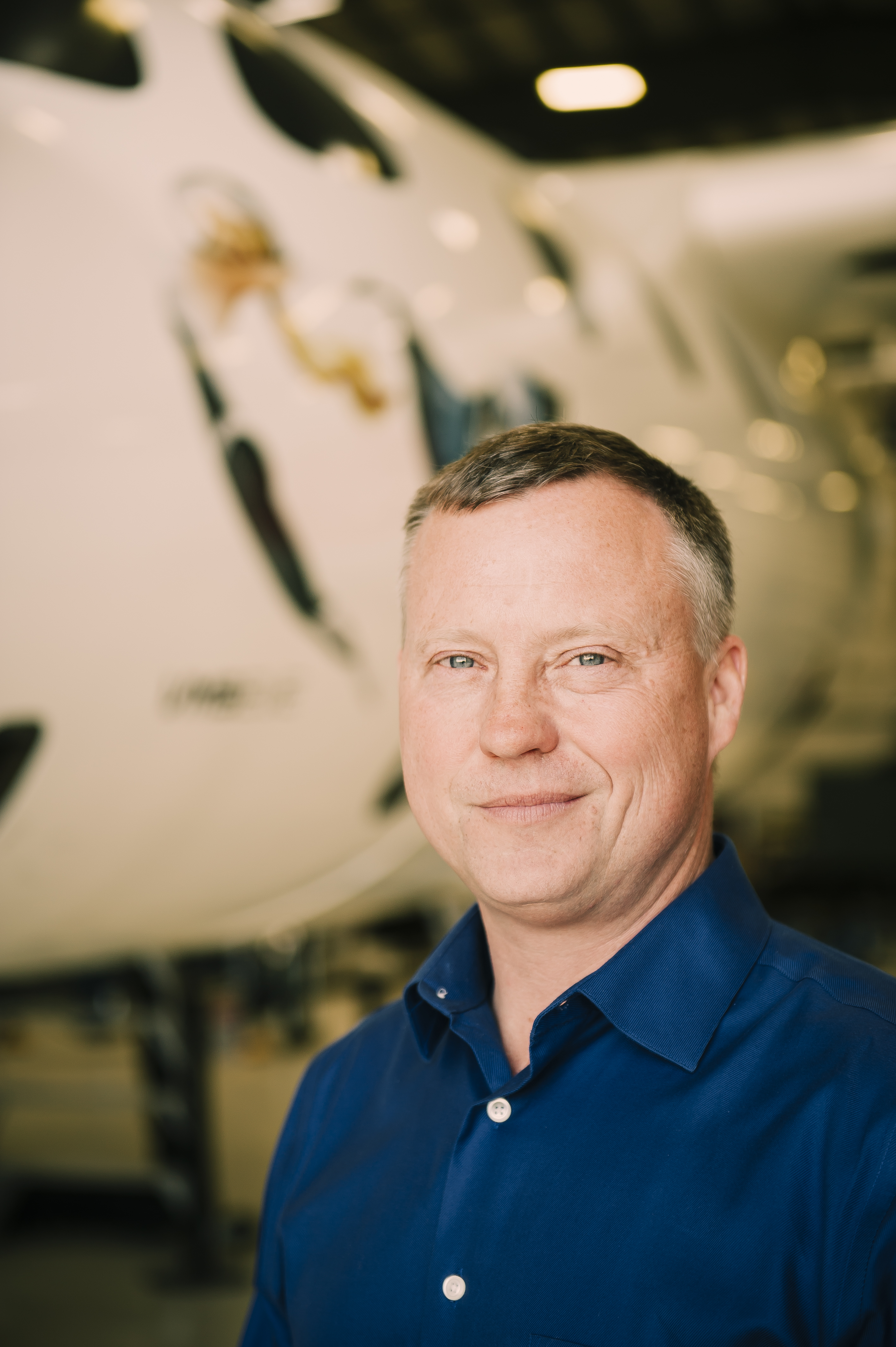 Welcome to the SETP website and thank you for allowing me and the 2016/2017 Board of Directors to serve you. The Society was founded to simply ensure that our lessons learned aren't repeated through open sharing of our successes and failures – regardless of military service, company affiliation or nationality. To that end, our goals over the next year remain fixed:
1. Promote safety, efficiency and professionalism in flight test through our regional and international symposia, flight test safety workshops and collaboration with other professional organizations.
2. Ensure we continue to take care of our own through continued support and expansion of the Critical Incident Response Committee (CIRC) and the Scholarship Foundation.
3. Continue to improve our outreach to students through enhanced STEM initiatives and partnerships with other programs.
4. Preserve our history by advancing our partnership with the Flight Test Historical Foundation and other institutions world-wide.
The Board and I will strive to continue to strengthen the Society in these areas and build upon the strong foundation laid by those who have served before us. We will strive to always increase the benefits of membership and the relevance of the Society into the future.
Personally, I ask each of you to look for ways to improve SETP and to get involved wherever possible. The Society's goals are only truly met when each of you are personally invested in our mutual success. Please take some time to browse the website to find more information on local symposia and regional activities, the SETP Foundations, and how to do simple things like contributing to the Society's Foundations through Amazon Smile when you make internet purchases. Also, be sure to look through the updates in the Member's Only section that not only make it seamless with the public website but also facilitate easier connection with other members. High definition podcasts of papers you may have missed or wanted to review are now also available.
I'm looking forward to a great year. I hope to see each of you over the year at the many regional events and, of course, in Anaheim for the 61st Annual Symposium.
Fly safe,
Todd "Leif" Ericson
60th Annual S&B Award Winners and 2016 Fellow Class
The Society of Experimental Test Pilots is proud to announce the
Award Winners from the 60th Annual Symposium & Banquet
and the 2016 Fellow Class
Herman R. Salmon Technical Publications Award
(Sponsored by Symbolic Displays)
For the Best Technical Paper published in
Cockpit during the Past Year
"And the World Turned: Spin Testing the DG-1000S"
Timothy S. McDonald (AF), USAF Test Pilot School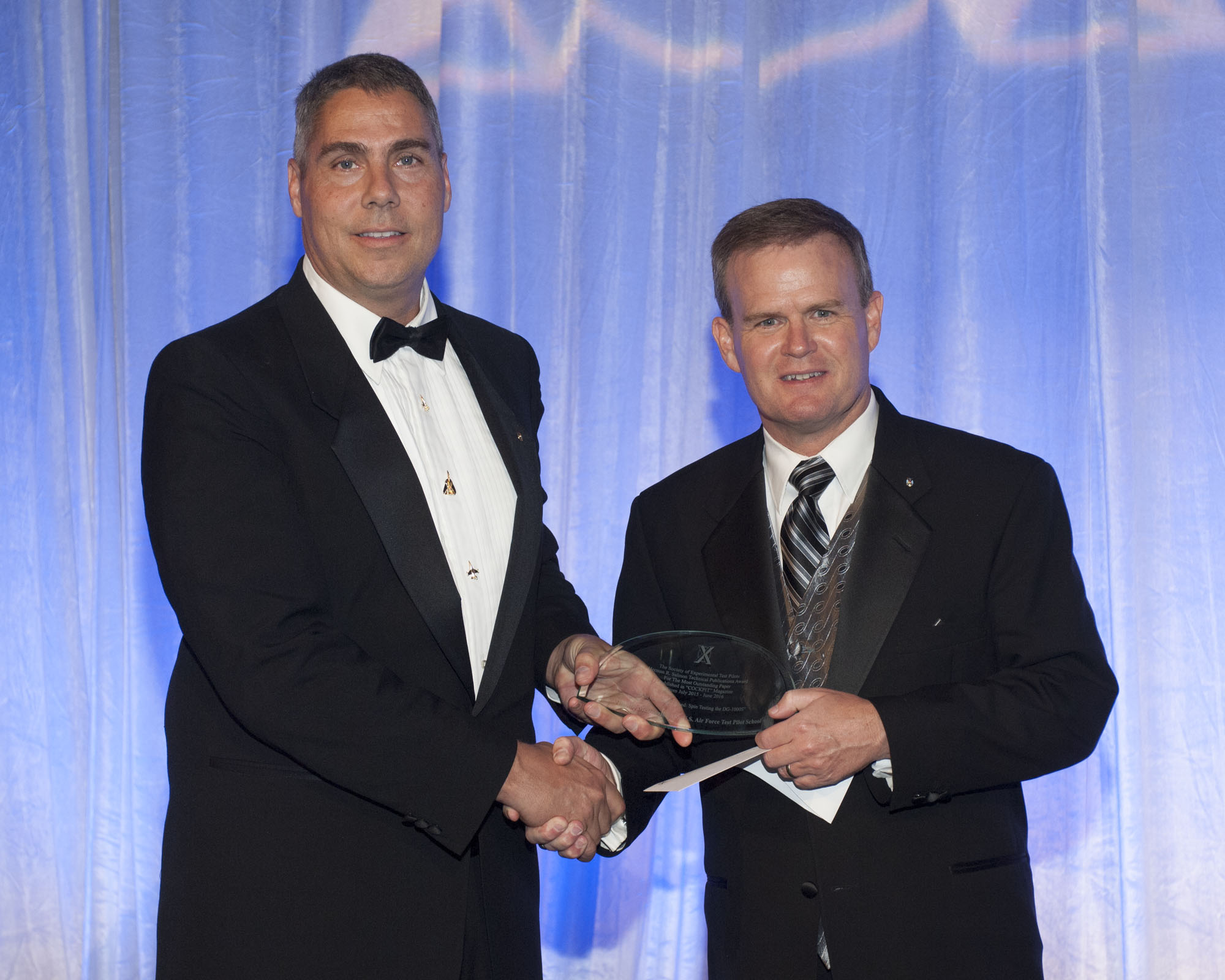 ****


Friend of the Society Recognition
Dennis Archuleta, Northrop Grumman
and
Louise Cullinan, ALPA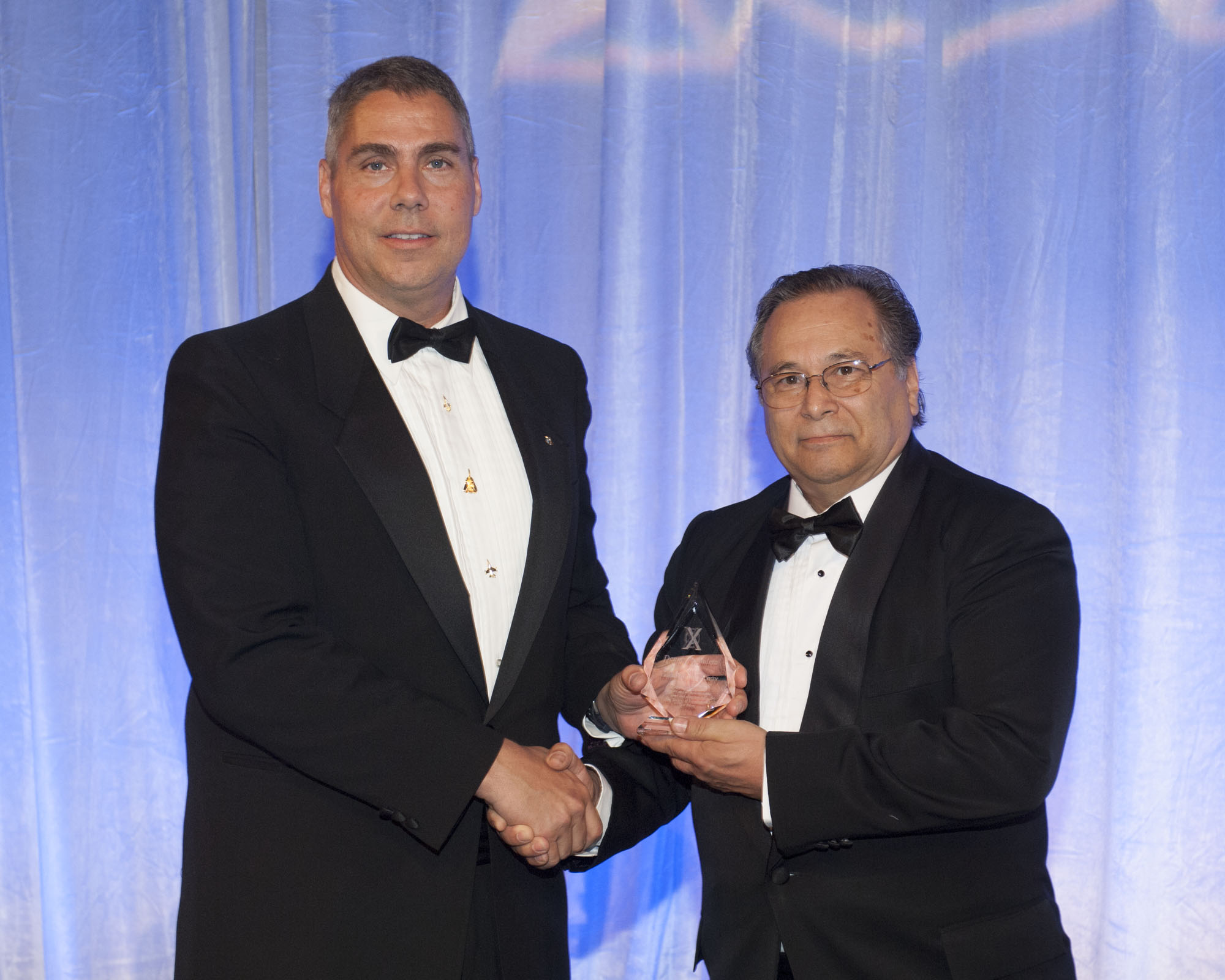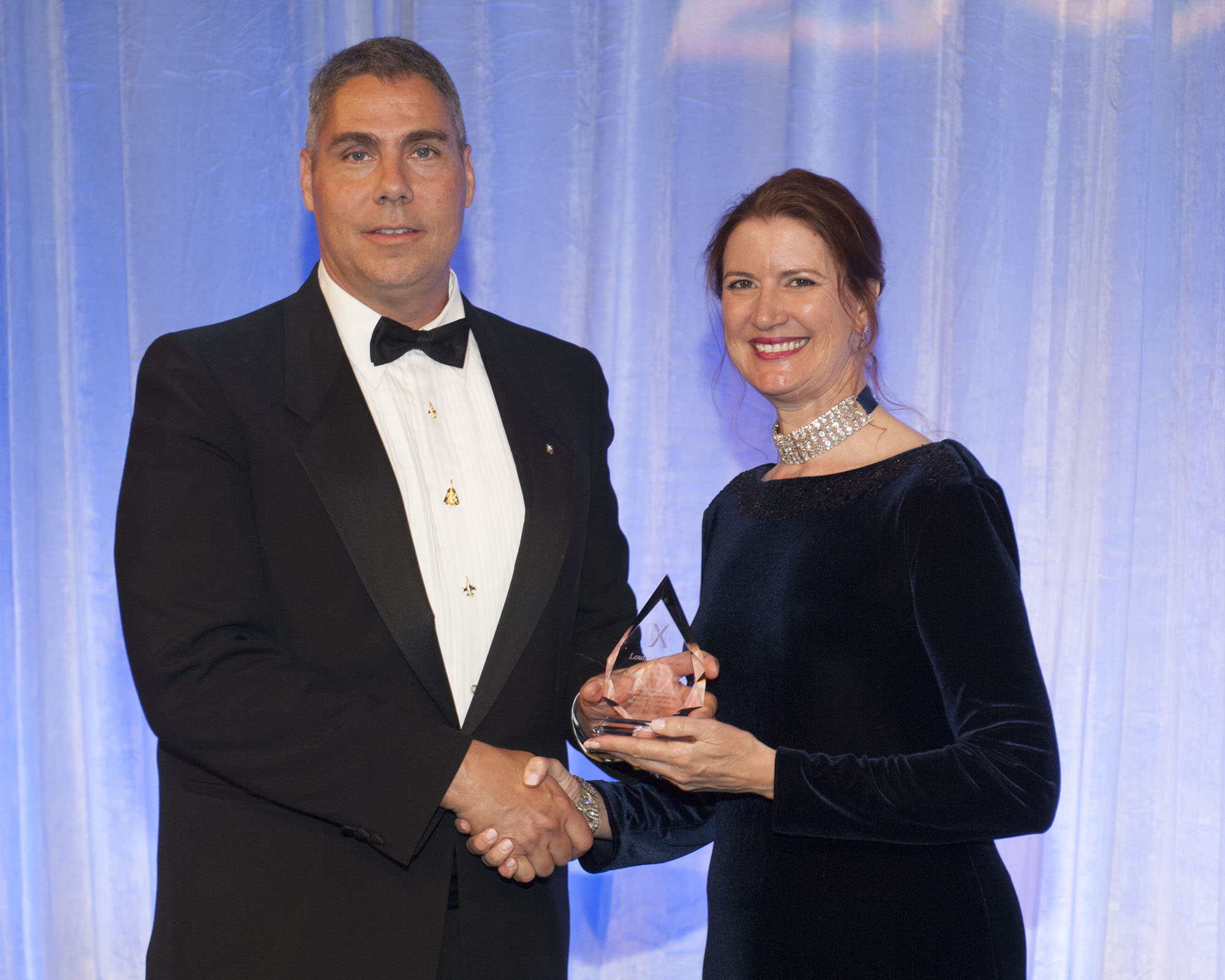 ****


Ray E. Tenhoff Award
(Sponsored by Aerospace Services International)
For the Most Outstanding Paper Presented
at the SETP Symposium
"C Series: Bombardier's First Fly By Wire Aircraft-
Flight Test Results and Lessons Learned"
Maurice Girard and Richard Ling, Bombardier Aerospace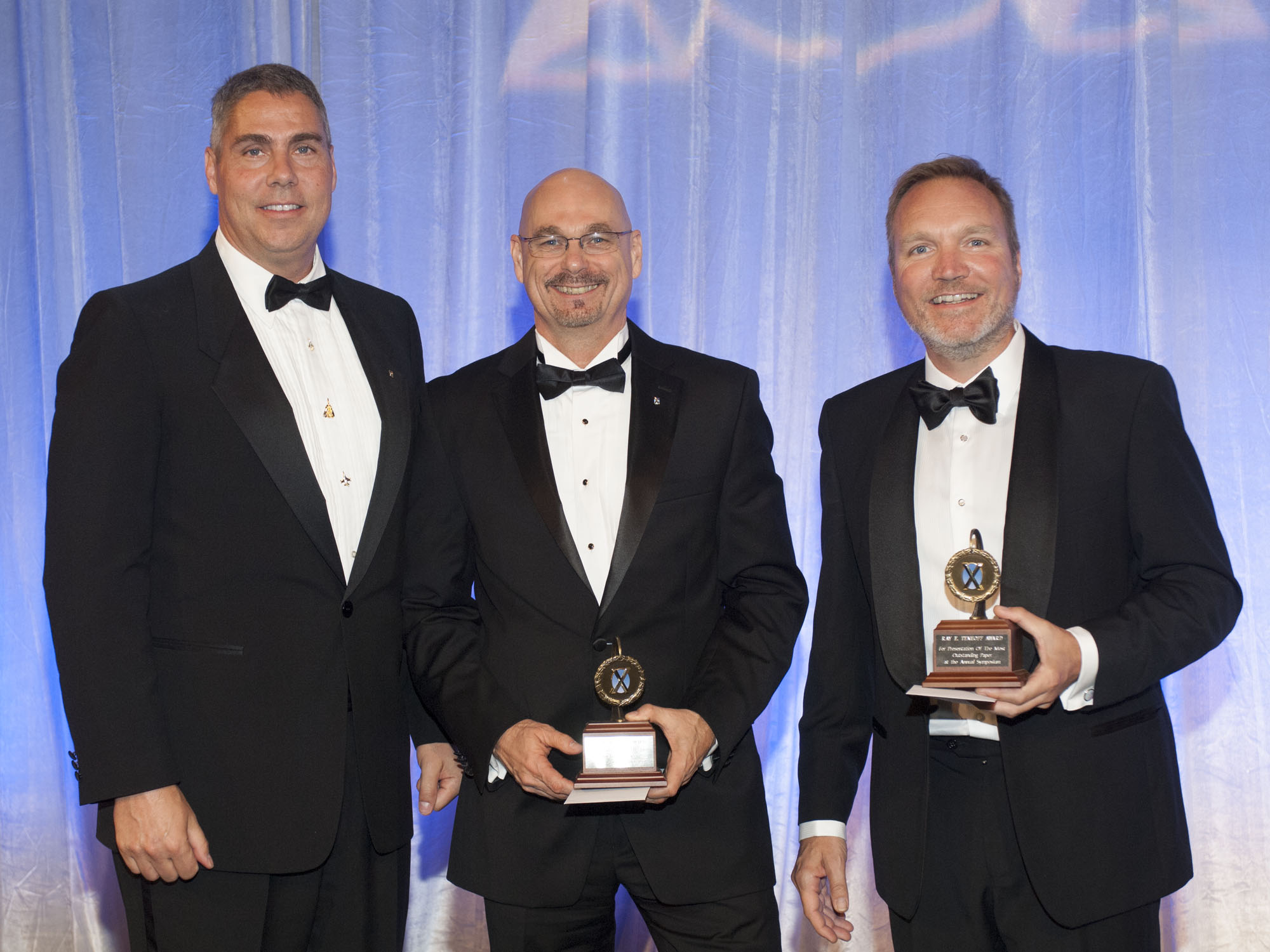 ****


η Eta Award
(Sponsored by Lockheed Martin)
For the Paper Which Best Exhibits Advancements
in Flight Testing Efficiency and Effectiveness Presented
at the SETP Symposium
"Full Envelope Airspeed Calibration
Using a Single Turning Acceleration Technique"
Maj Nick Beihl (M), USAF
Capt Juan Jurado, USAF
Capt Clark McGehee, USAF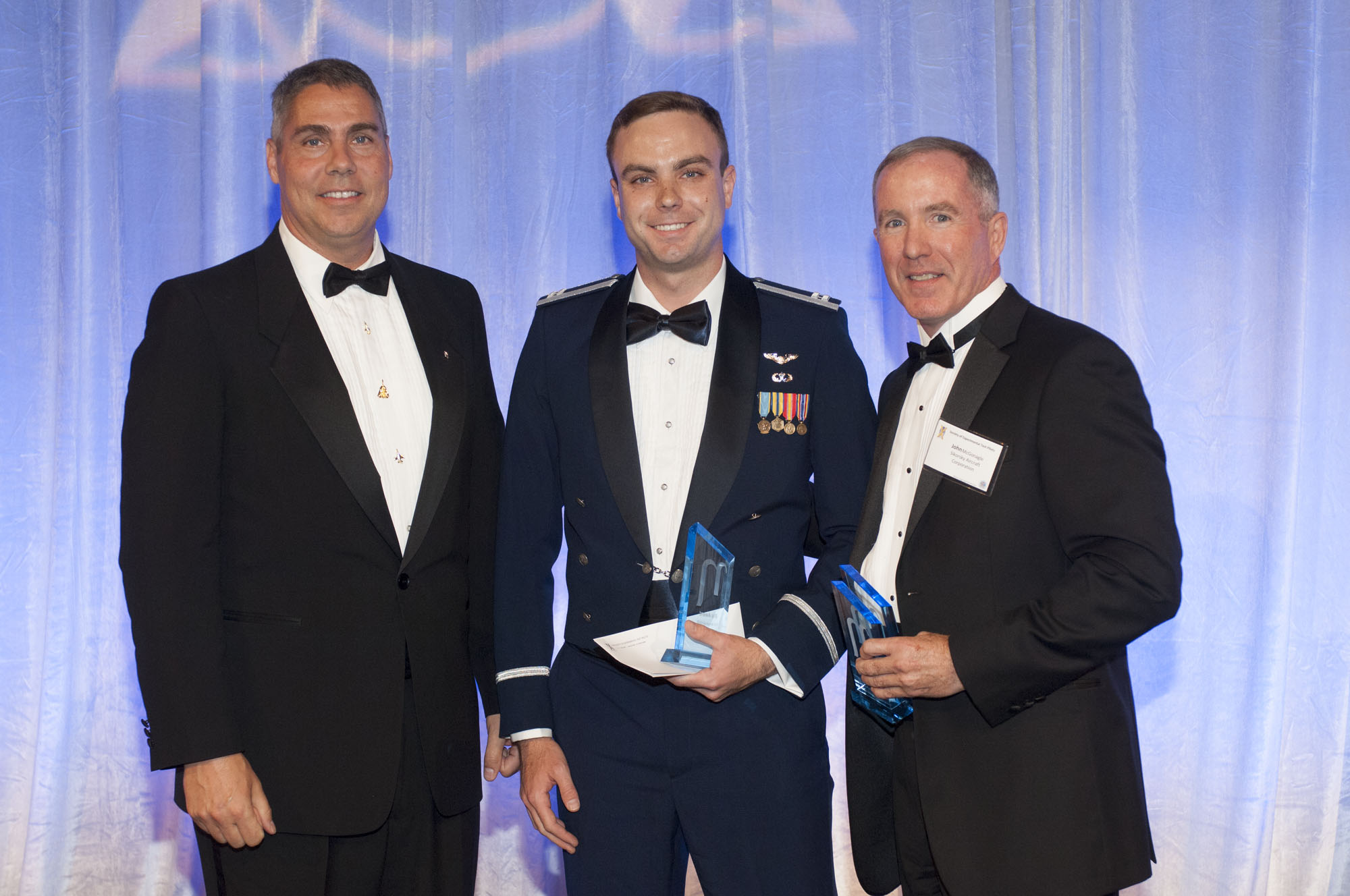 ****


Tony LeVier Flight Test Safety Award
(Sponsored by Gentex Corporation)
Warren A. Hansen (AF), Textron Aviation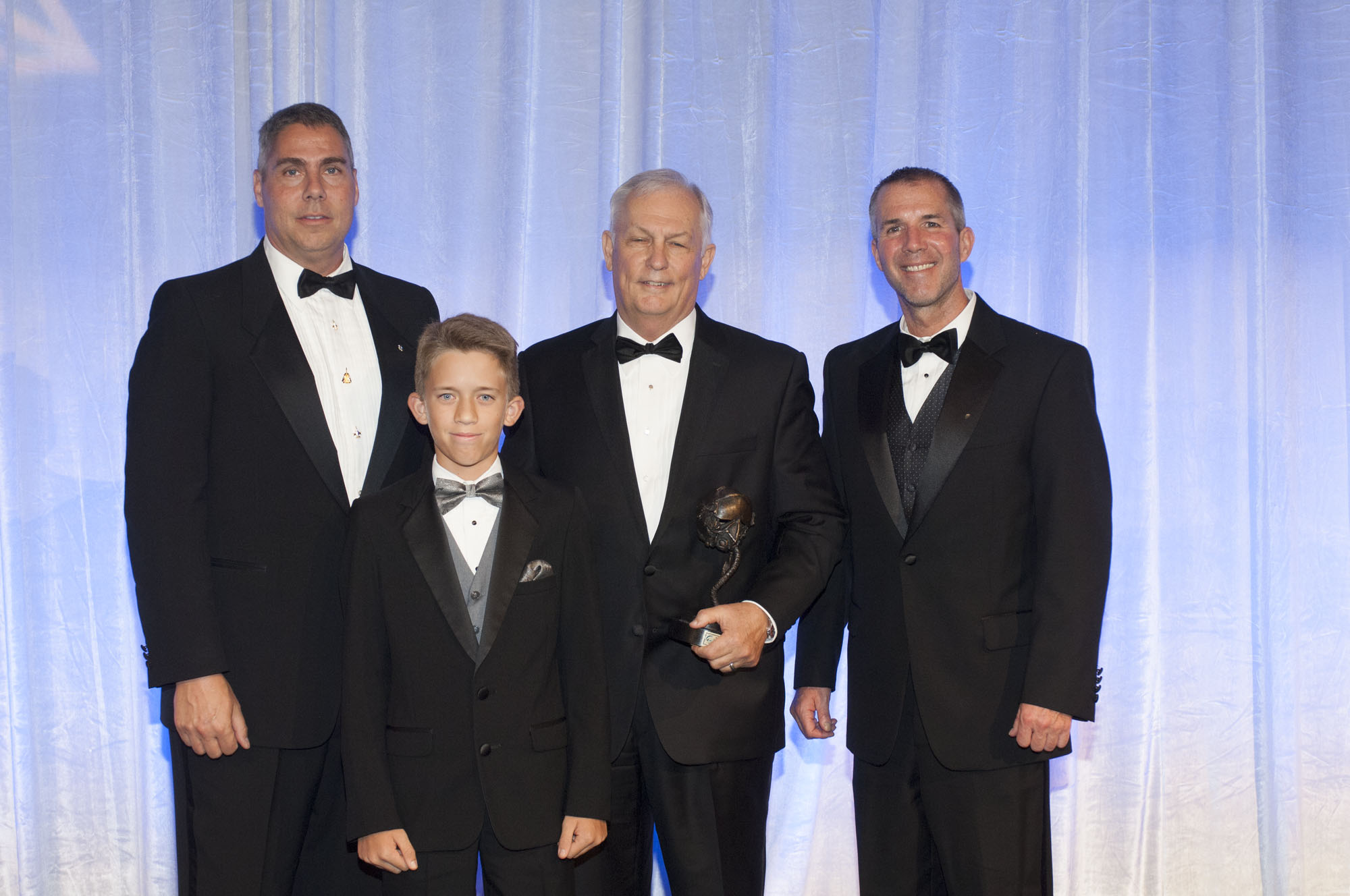 ****

J. H. Doolittle Award
(Sponsored by The Boeing Company)
For Excellence in the Technical Management or Engineering Aspects of Aerospace Technology
Jeffrey A. Wieringa (AF), The Boeing Company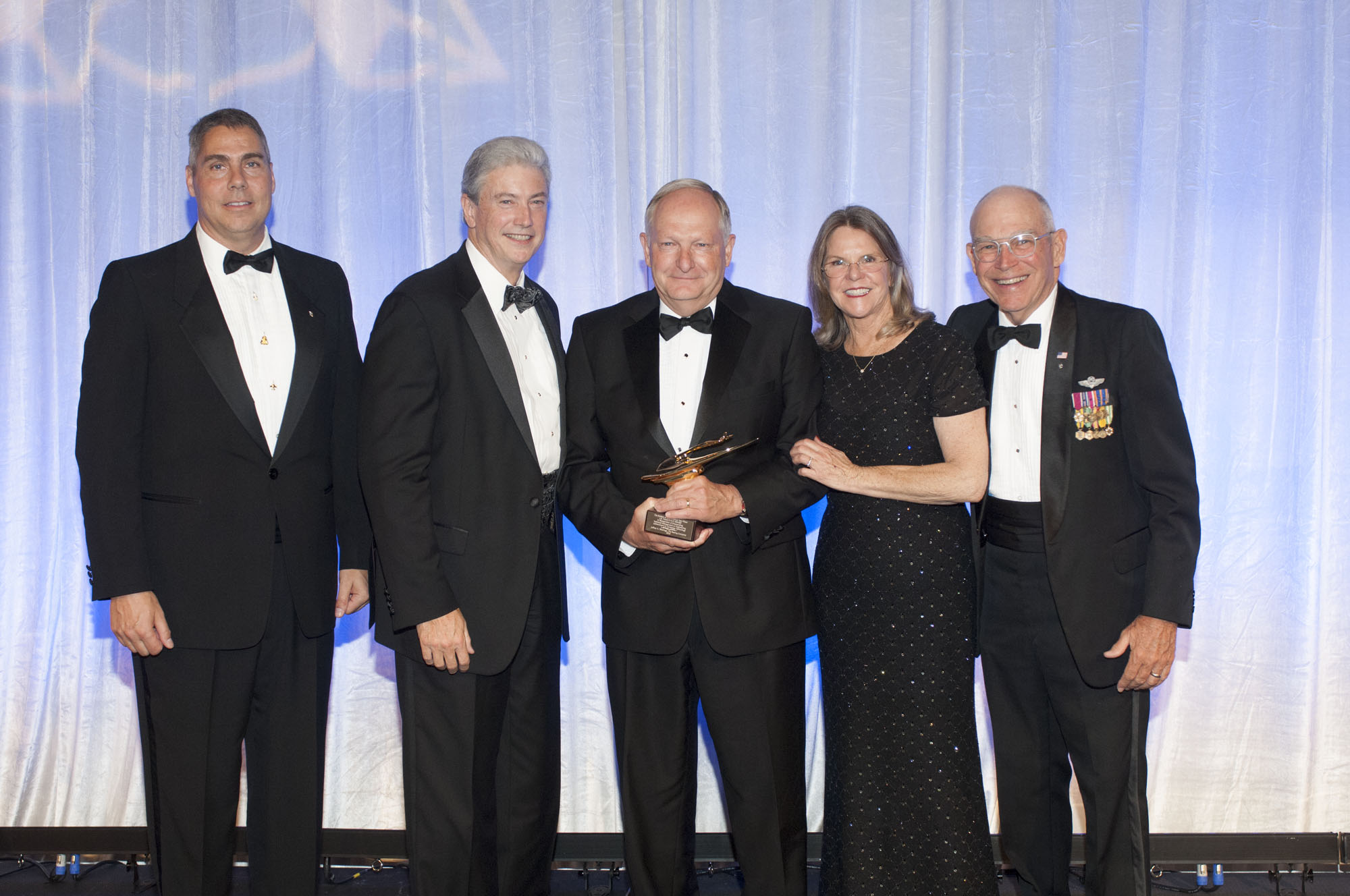 ****

Iven C. Kincheloe Award
(Sponsored by Lockheed Martin)
In Recognition of Outstanding Professional Accomplishment in the Conduct of Flight Testing During the Past Year
Scott Martin (AF), Gulfstream Aerospace
GVII-G500/G600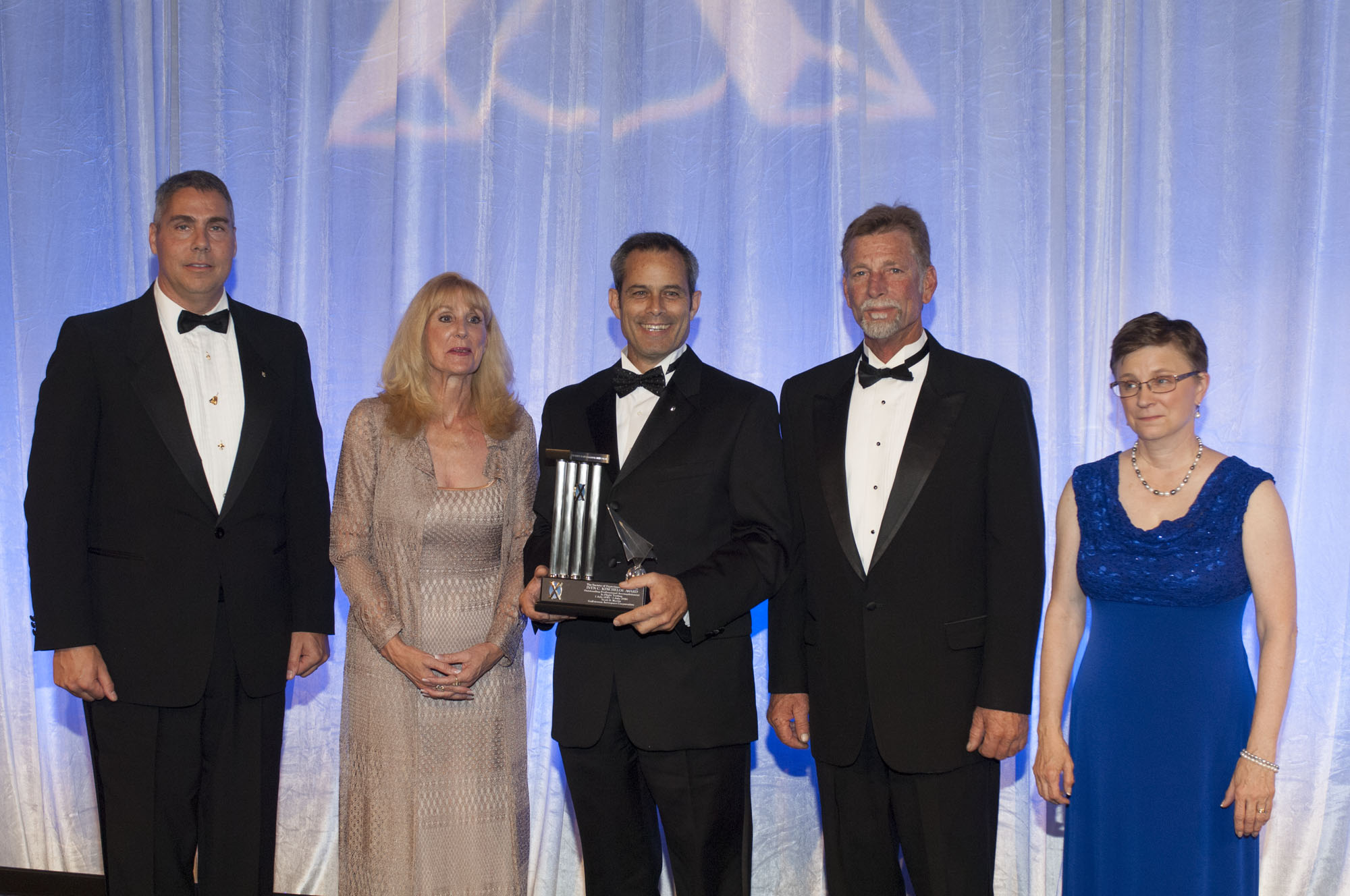 ****
2016 Fellows
Robert F. Behler
Richard S. Couch
Kevin R. Dwyer
Peter B. Field
Gary M. Freeman
Scott J. Kelly
Richard A. Lee
Nat Makepeace
Carl Meade
Nicola Pecile
Robert B. Stoney
Christopher D. Taylor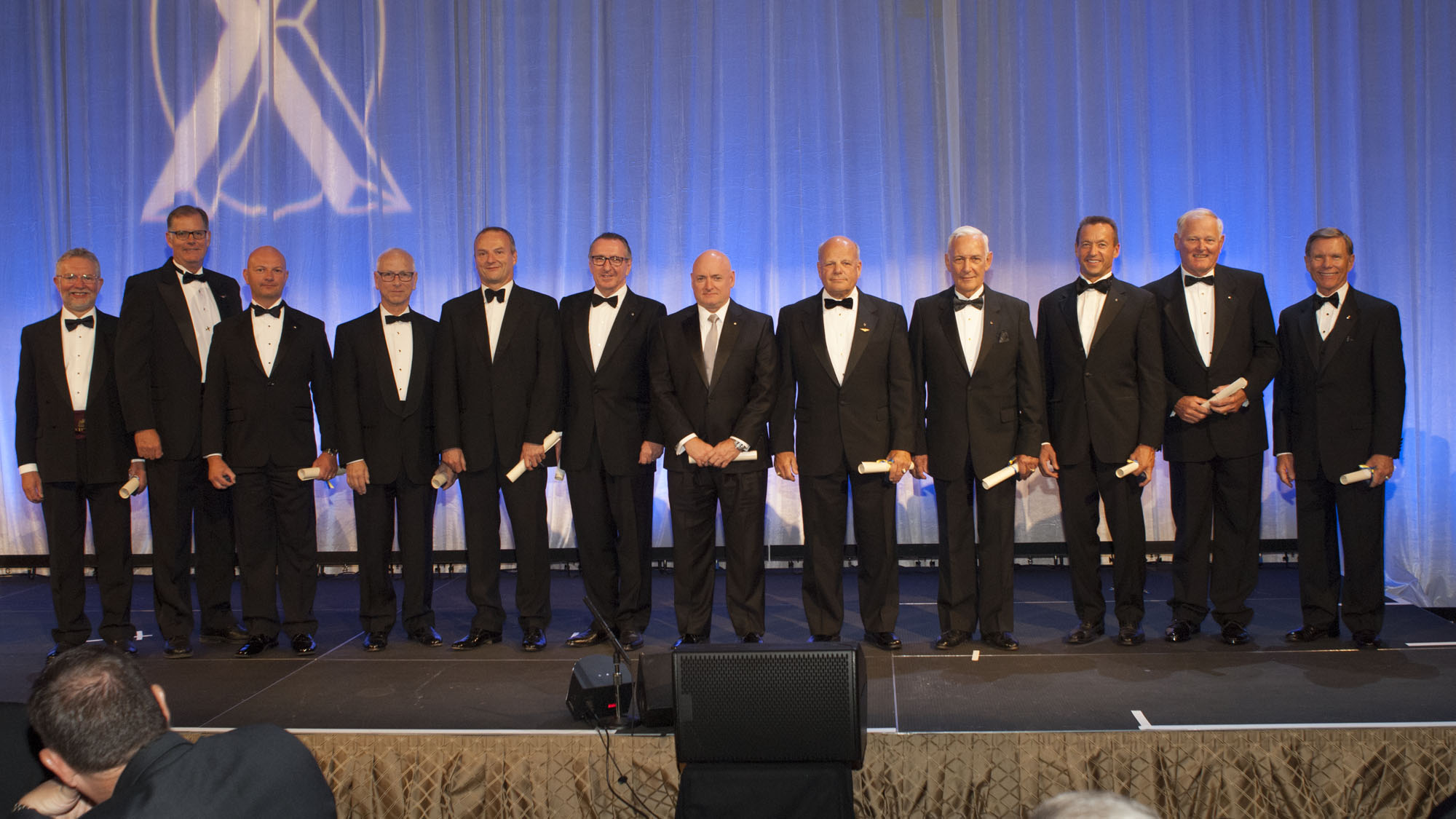 2016 Honorary Fellows
Raymond L. Jones
John Desmond Penrose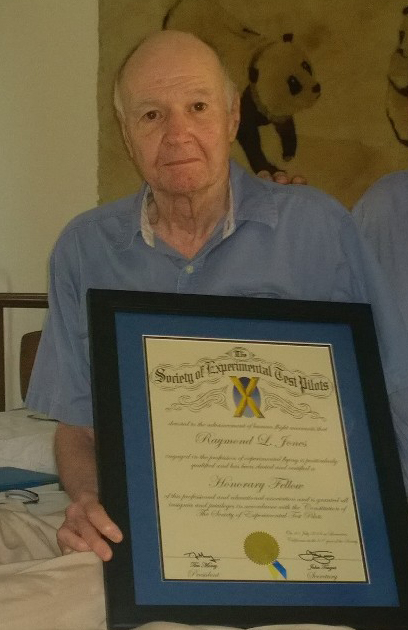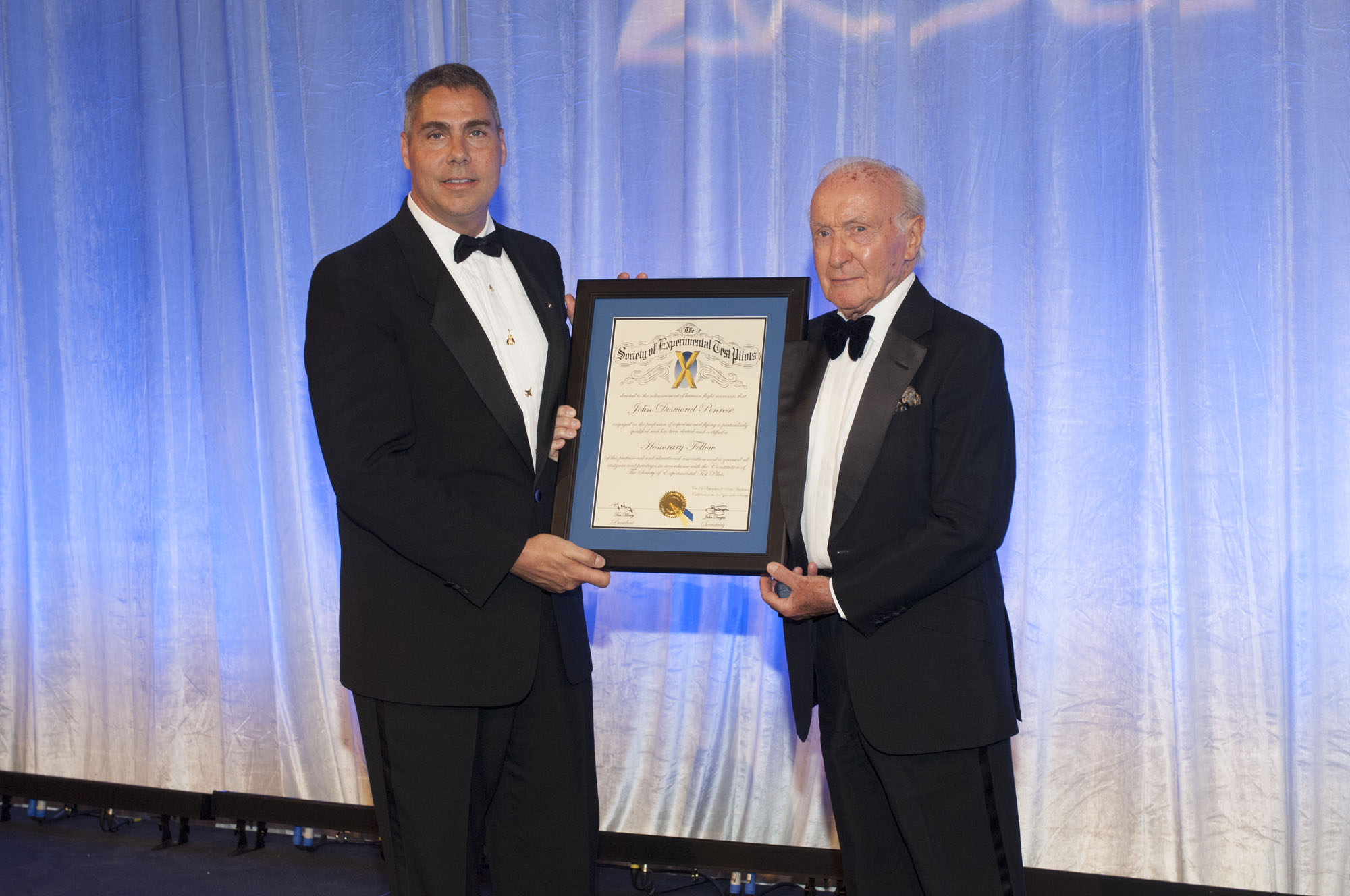 AirVenture 2016
AirVenture, where SETP's Spirit of Flight was awarded.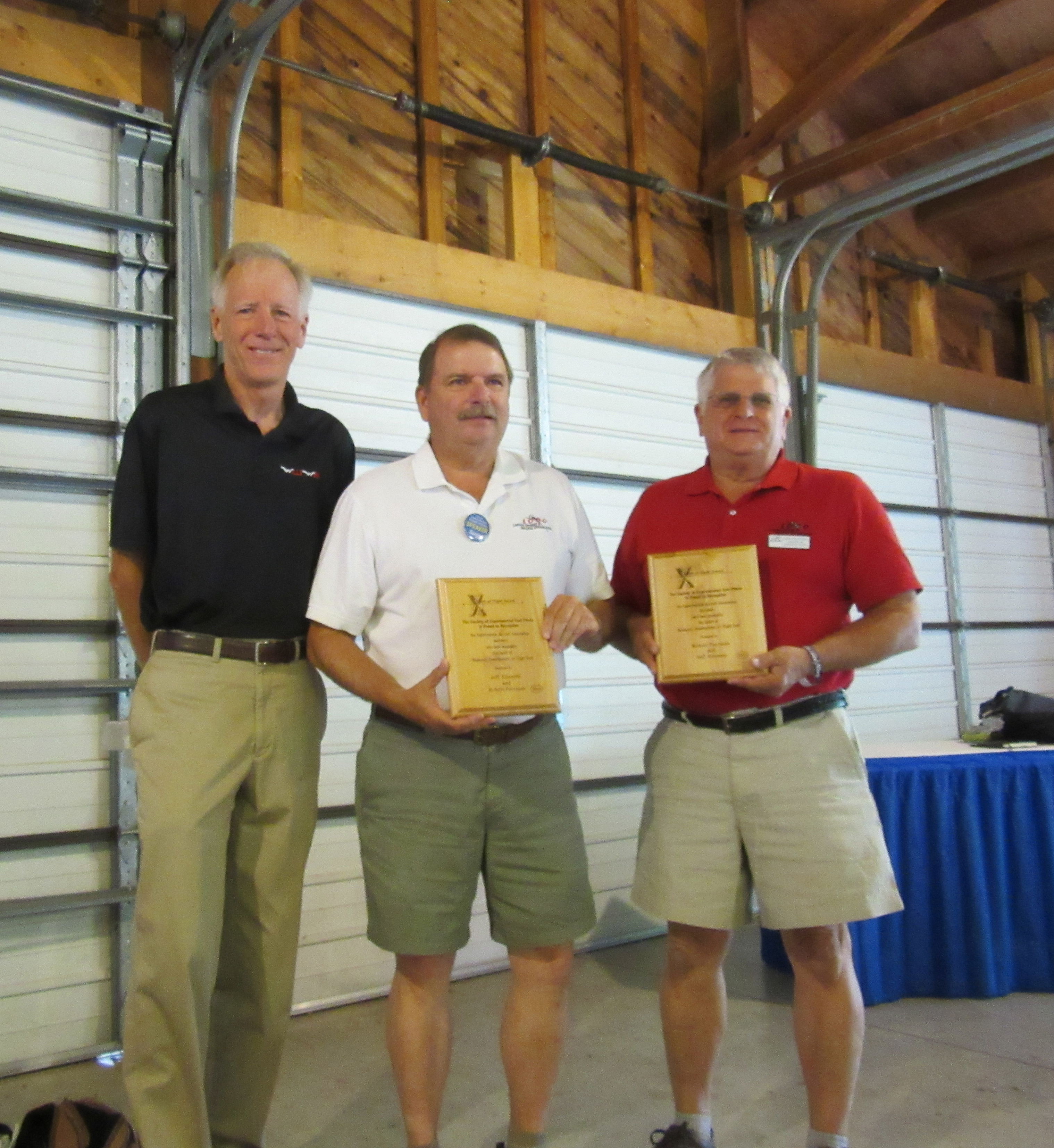 (L-R) Mike Meier (M), Jeff Edwards, and Bob Pastusek.
SETP and AmazonSmile
SETP has just learned that Amazon will now donate 0.5% of the price of your eligible AmazonSmile purchases when you shop at AmazonSmile (smile.amazon.com). SETP has set up 2 links for our charitable organizations that you can choose the donation be made to when you purchase items through AmazonSmile. The links are listed below and we hope you will use them for future Amazon shopping. Thanks for your support!
http://smile.amazon.com/ch/32-0188969 - Link for SETP Foundation
http://smile.amazon.com/ch/95-2479396 - Link for Scholarship Foundation