Welcome to SETP
First Flight Indonesian N219
Esther Gayatri Saleh (M), was Captain for the first flight of the N219, a design from PT Dirgantara Indonesia (PTDI).
July 2017, President's Message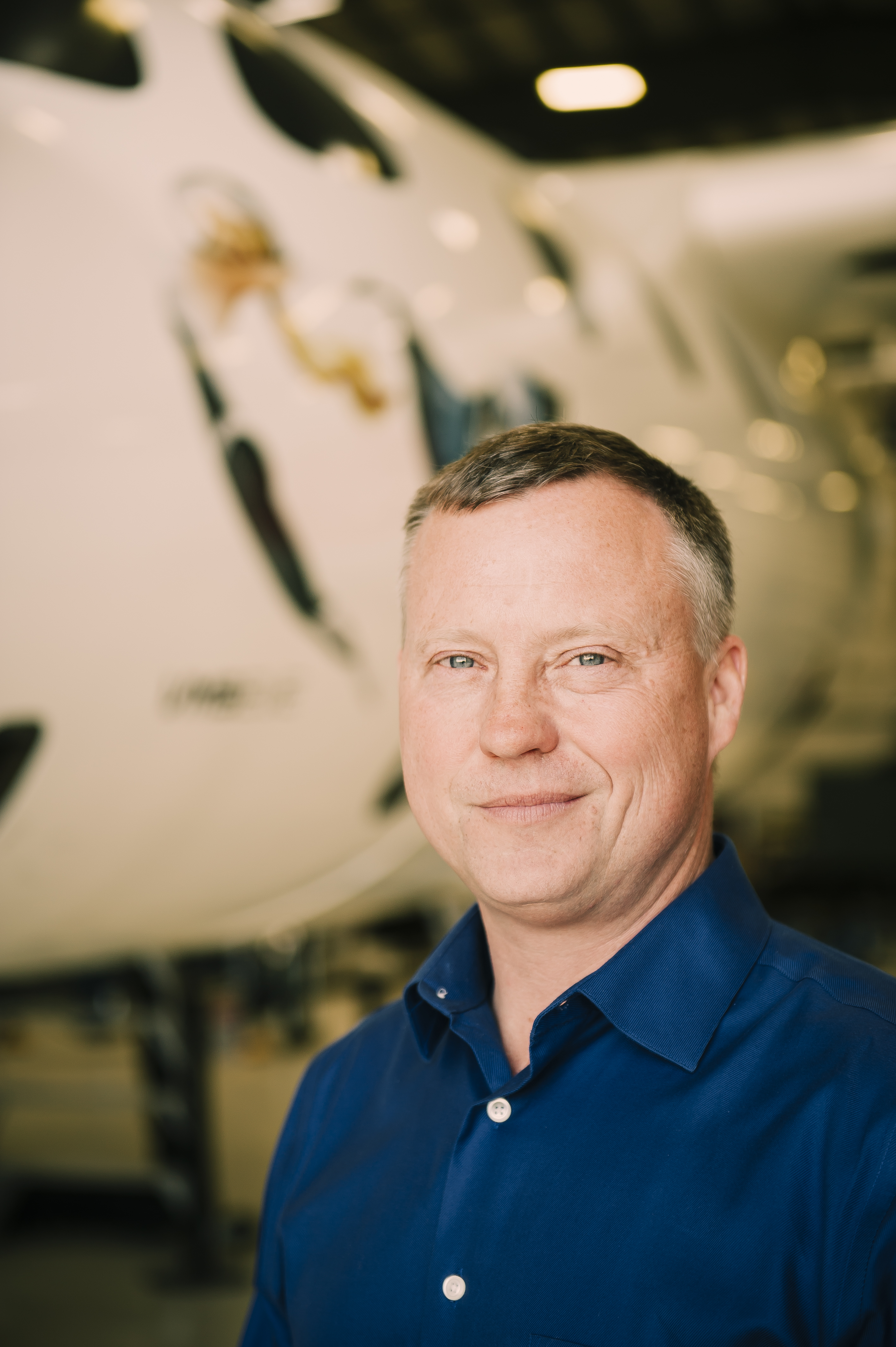 As I write this memo we have completed almost all of our regional symposia and have had a very productive year thus far. Overall, I am pleased to report that the Board of Directors is very happy with the progress towards our stated goals:
1) Promote safety, efficiency and professionalism in flight test through our regional and international
symposia, flight test safety workshops and collaboration with other professional organizations.
2) Ensure we continue to take care of our own through continued support and expansion of the
Critical Incident Response Committee (CIRC) and the Scholarship Foundation.
3) Continue to improve our outreach to students through enhanced STEM initiatives and partnerships with other programs.
4) Preserve our history by advancing our partnership with the Flight Test Historical Foundation and other institutions world-wide.
Thanks to each and every one of you who have given of your time to make us successful in each of these areas. Over the past few months I've been very proud to see the work that you've done at many regional events, STEM outreaches and other gatherings. That said, special thanks go to the regional Symposium Chairmen, Presenters, Board Members of both the SETP Foundation and SETP Scholarship Foundation as well as the countless other volunteers that make the Society's mission happen on a daily basis.
In addition to the above, the Board's other major goal this year was to update our Constitution. I am pleased to report that all 10 proposals, ranging from administrative updates to more significant changes, passed with overwhelming support of the membership. Thank you for taking the time to vote on these matters of high importance to our Society.
As we move forward into the summer season I am looking forward to both the European Symposium in Bristol, UK as well as the 61st Annual Symposium in Anaheim. Please make every effort to attend one of these great events. The S&B teams on both continents have put together an amazing lineup for both venues and they promise to be a great time of learning and fellowship amongst the worldwide flight test community. See you there.
Fly Safe!
Todd "Leif" Ericson
President, SETP
Royal Aeronautical Society - National Aerospace Library Sound Archive
For your information the National Aerospace Library is developing an aeronautical sound archive.
The latest batch of extended interviews with test pilots and other leading aviation personalites from the National Aerospace Library's archives has just been released via the Royal Aeronautical Society's SoundCloud site (just click on the arrow button to 'Play')
In two separate interviews Harald Penrose recalls numerous experiences from the days of his test flying career with Westland including the high altitude flying in the Houston-Westland PV.3 in preparation for the 1933 first flight over Mount Everest, the tailless Westland Pterodactyl series designed by Captain G T. R. Hill, the Westland P7 / PV.7 and working with W. E. W. 'Teddy' Petter on the development of the Westland Whirlwind, Welkin and Wyvern programmes and the English Electric Canberra.
In a complementary interview Penrose discusses some of the great figures he met during his career in the aircraft industry, including T. O. M. 'Tommy' Sopwith, Barnes Wallis and Sydney Camm, Vickers test pilots E. R. C. 'Tiny' Scholefield and Joseph 'Mutt' Summers and their Chief Designer Rex Pierson, before going on to recall his experiences of working with the test pilot Jeffrey Quill when Westland built Supermarine Seafires and he flew the prototype Supermarine Spitfire at Martlesham in 1936.
A quick link to the Rodney Giesler interviews available so far (including interviews with Captain Eric 'Winkle' Brown, Chuck Yeager, Scott Crossfield, Handel Davies, Al White, Bill Humble, Pete Knight, Dick Johnson, Philip Lucas, Peter Bugge and Col. Emil 'Ted' Sturmthal ) is

https://soundcloud.com/aerosociety-podcast/sets
Further interviews with Brian Trubshaw, John Cunningham, John Morton and D. P. Davies will be released later this year.

In addition to the Rodney Giesler interviews, the National Aerospace Library holds a historically significant collection of past Royal Aeronautical Society lectures, interviews and other recordings (probably over 100 separate recordings dating back to the 1940s, which are in many cases the only record which the Society has of a particular speech or lecture)
These recordings (from the original gramophone records, magnetic reel recordings, cassette tapes) have now been digitalised - a real 'Who's Who' of aviation personalities and historical subjects including the voices of Sir Frederick Handley Page, Igor Sikorsky, Sir Barnes Wallis, Theodore von Karman and many other great names - and the 'highlights' from this collection will subsequently be released via the Society's SoundCloud site over the next 18 months or so:-
As a 'taster' of what is to follow two of these historic recordings are already available - the eminent early aviation historian Charles Gibbs-Smith discussing the work of the 'Father of Aeronautics' Sir George Cayley:-
https://www.aerosociety.com/news/podcast-sir-george-cayley
and Peter Twiss and others describing the development of the Fairey Delta 2 and the world air speed record of 1,132 mph it achieved in 1956:-
https://www.aerosociety.com/news/podcast-fairey-delta-lecture
The intention of this project is to create a historically significant oral history archive which makes the voices of the past (pilots, engineers, scientists etc.) 'alive' once more to inspire and inform current and future generations and the sound archive has attracted a number of favourable comments / interest via social media.

Please note that if these recordings or extracts from these recordings are to be reproduced in any way (book, journal article, web-site etc.), acknowledgement should be made to the 'Royal Aeronautical Society (National Aerospace Library)' as being the source of the original.
Please feel welcome to forward details of these historic aviation recordings to anyone who may be interested.
The National Aerospace Library ( www.aerosociety.com/nal ) at Farnborough - which is open normally Tuesday-Friday 10am-4pm - welcomes receiving enquiries from anyone around the world by e-mail (e-mail:- This email address is being protected from spambots. You need JavaScript enabled to view it. ), phone, letter and personal visit.
Operated and managed by the Royal Aeronautical Society - the oldest aeronautical society in the world - it incorporates on the world's major collections recording the development of aviation and aerospace around the world from Man's earliest explorations of aerial travel by balloon through to space probes to the distant planets.
The National Aerospace Library's web-site pages have recently been complete redesigned to reflect the wide variety of the Library's holdings and how the collection is currently used and added to:-
http://aerosociety.com/About-Us/nal
Brian Riddle
Chief Librarian
National Aerospace Library
T: +44 (0)1252 701060
E: This email address is being protected from spambots. You need JavaScript enabled to view it.
W: www.aerosociety.com/nal
The National Test Pilot School Hosts the Fifth Annual Flight Test Camp
Click HERE to see the kids enjoying their week at camp!
Southeast and West Coast Symposium Podcasts
The video podcasts for the Southeast and West Coast Symposiums are available to view in the Member's Only section of the SETP website.
You will need your username and password to access the podcasts. Click HERE to log in.