Welcome to SETP
NTPS Celebrates Graduates
On December 15, 2017 the latest Test Pilot and Flight Test Engineer graduates were honored in a formal ceremony. The graduates included year-long Professional Course and EASA Category 2 students. Also celebrated were graduates receiving their Masters Degrees.
Shown from Left to Right:
Captain Jacob Merry

, Australian Army, received his rotary wing Professional Course Test Pilot Certificate as well as a Masters Degree in Flight Test and Evaluation.

Mr. Kijin Lee

, Korean Aerospace Industries, received an EASA Category 1 Rotary Wing Test Pilot Certificate.

M.iio Pasquale DiBaise

, Italian Air Force, received his EASA Lead Flight Test Engineer Certificate.

Squadron Leader Neil Philp

, Royal Air Force, received his EASA Category 2 Fixed Wing Test Pilot Certificate.

Captain Davey Blancquaert

, Belgian Air Force, received his EASA Category 2 Fixed Wing Test Pilot Certificate.

Ms. Stephanie Luongo

, World View Enterprises, received her Professional Course Flight Test Engineer Certificate and a Masters Degree in Flight Test Engineering.

Captain Matthew Chapman

, Australian Army, received his Rotary Wing Flight Test Engineer Diploma and a Masters Degree in Flight Test Engineering. Matt was also designated as Distinguished Graduate.
In addition to graduation certificates and diplomas, Captain Merry received the John Bishop Award as the top Test Pilot Graduate and Captain Chapman received the Ron Bradley Award as the top Flight Test Engineer.
Other recent graduates honored at the ceremony, but not in attendance were Josef Bayoud, Lufthansa Airlines; Ilke Breva, WTD-61; Nenad Jankovic, Saab; Georg Mitscher, DLR; Adrian Müller, DLR; and Michael Wiedmann, WTD-61.
January 2018, President's Message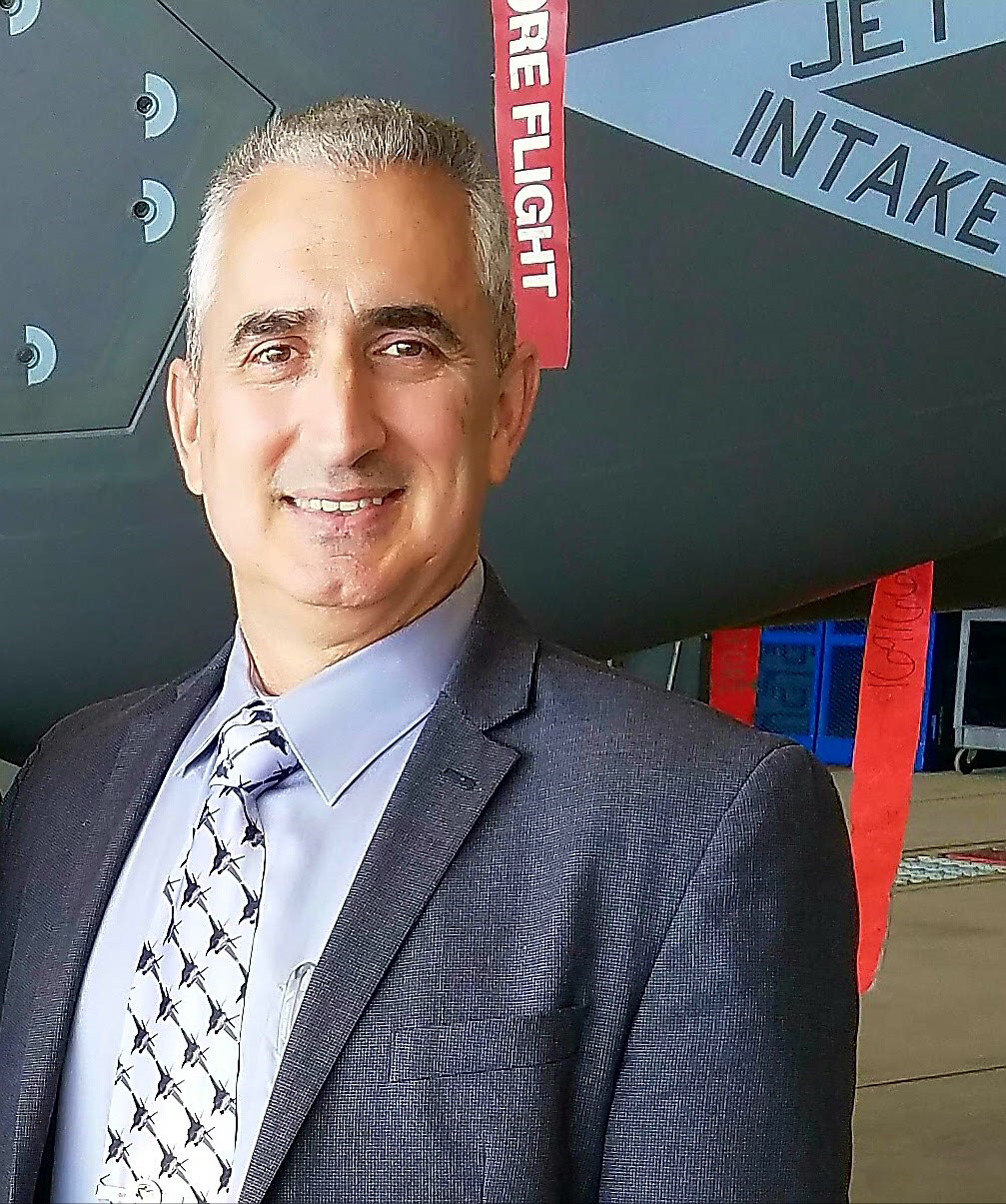 Happy 2018 Everyone. I hope your New Year is off to a good start. Just a quick update this month to let you know that our symposia season is about to kick off in February. Information for each of the symposia is available on the website. I believe that these opportunities for people to share what they are doing and how they are doing it are one of the greatest attributes of our Society and foundational to our contribution to the Aerospace profession. I encourage you to take the opportunity to share with the Society and respond to the Call for Papers when you get those notices. For others, simply attending the event is the opportunity to listen, learn, question, and do those things that move the needle on making our programs better, our teams better and ourselves better.
Again, best wishes for 2018 and look forwarding to seeing you this year.
Fly Smart
Stay Well
Make a difference
Art "Turbo" Tomassetti (F)
President, SETP
6th Annual ITPS Flight Test Seminar, Dec 14-15, 2017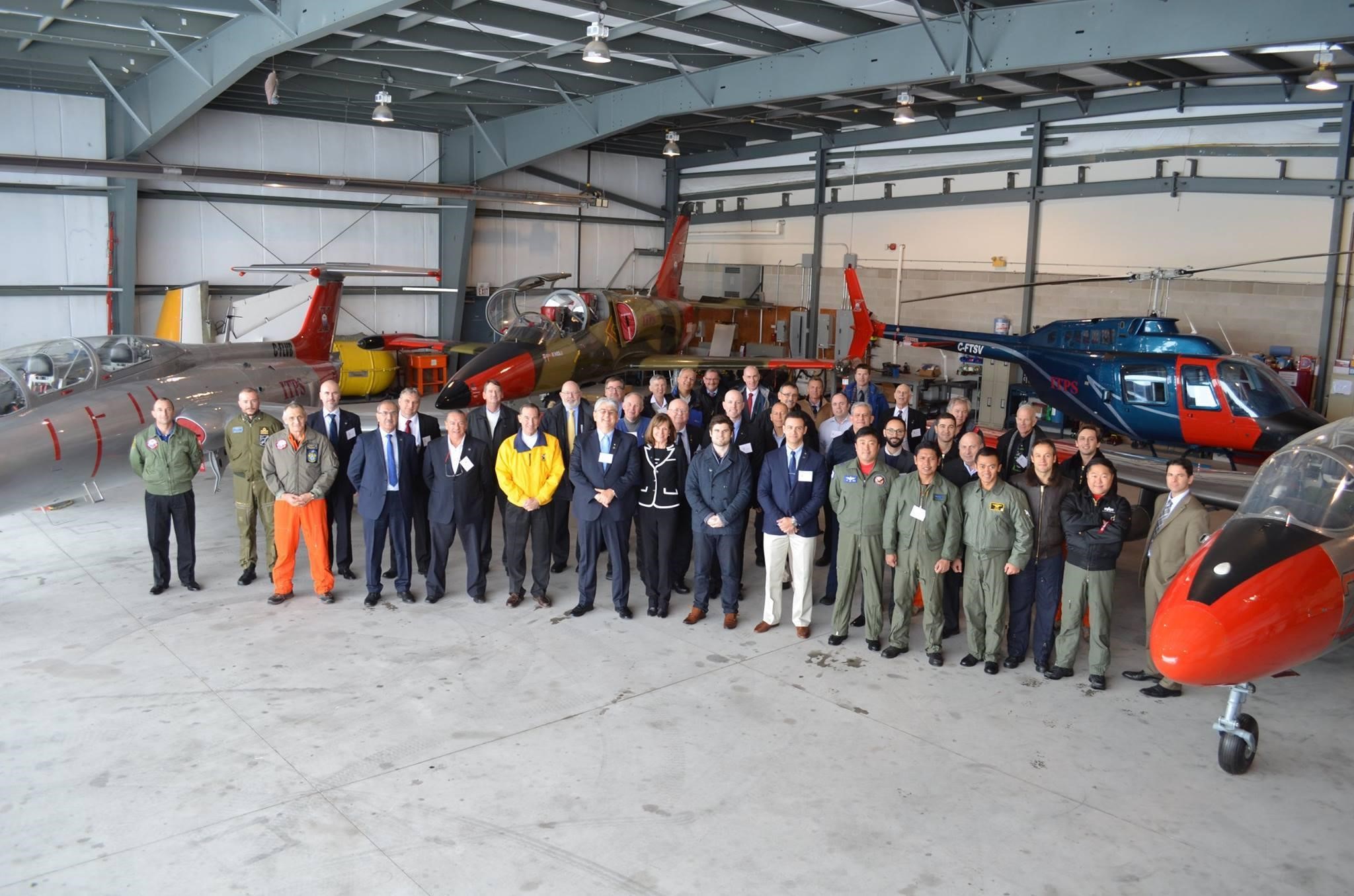 The 6th Annual ITPS Flight Test Seminar and Graduation event took place December 14-15, 2017 in London ON, Canada. This time the seminar was a joint event with the SETP Canadian Section and the SFTE Canadian Chapter gathering flight testers from around Canada, US and overseas. A total of 19 technical papers were presented spanning, civil, military, fixed wing, rotary, transport, combat and UAS flight tests.
The seminar was capped by the Graduation event and Gala dinner, where the graduating test classes of test pilots and flight test engineers received their certificates and were warmly welcomed to the profession by their peers. Keynote speaker of the evening was spaceship Test Pilot Brian Binnie SETP(AF) who talked on his experience and lessons learnt from the Spaceship One and Rotary Rocket projects.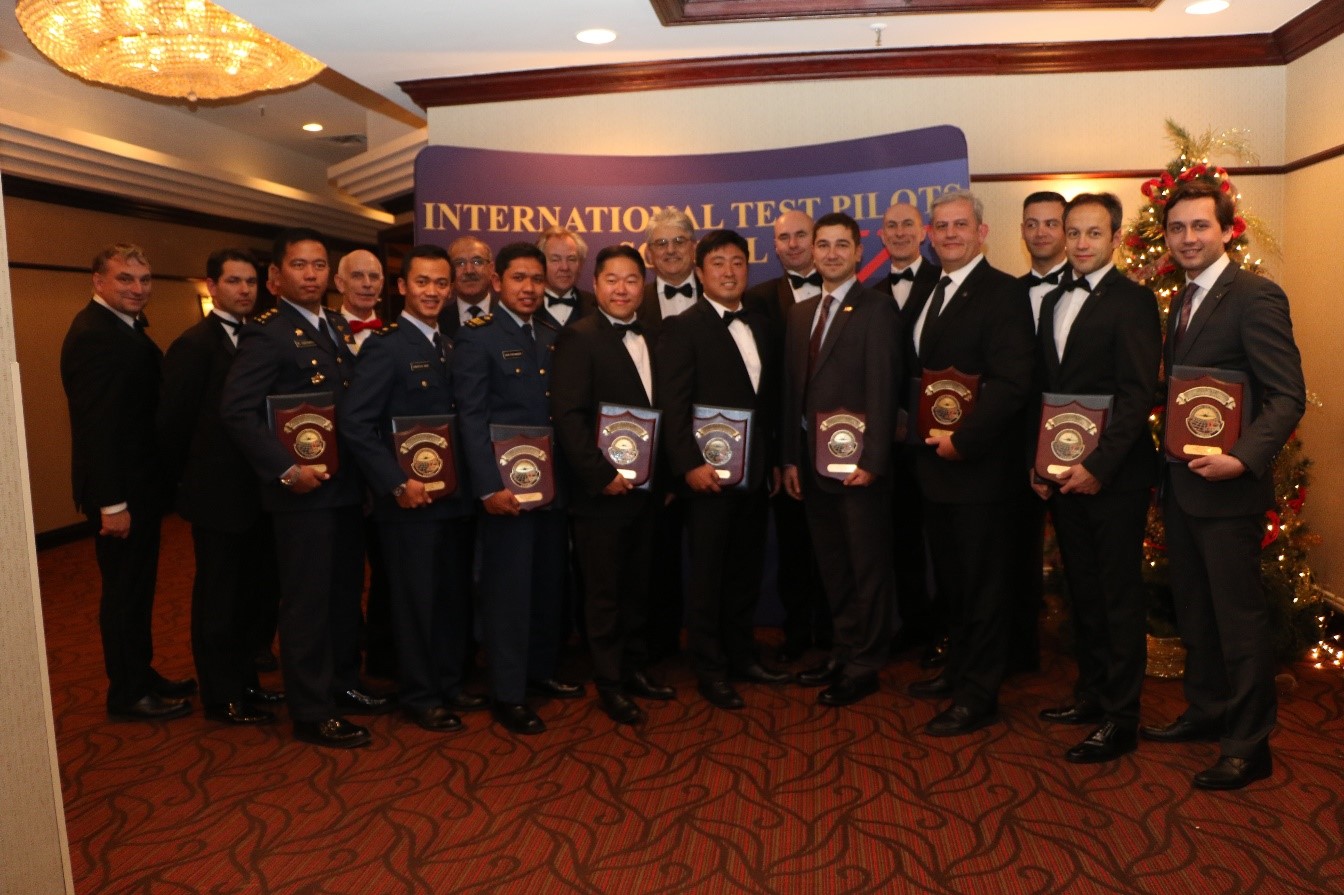 The 7th Annual ITPS Flight Test Seminar will take place December 13-14, 2018 in London ON, Canada.
Robert Behler (F) DoD Operational Test & Evaluation Director Nominee
Click HERE to read the full article on Robert Behler's confirmation hearing before the Senate Armed Services Committee.
61st Annual S&B Award Winners and 2017 Fellow Class
The Society of Experimental Test Pilots is proud to announce the
Award Winners from the 61st Annual Symposium & Banquet and the 2017 Fellow Class
Herman R. Salmon Technical Publications Award
(Sponsored by Symbolic Displays)
For the Best Technical Paper published in
Cockpit during the Past Year
"Compatibility Flight Testing in 30 Year Old Aircraft - A Case Study on Ineffective Lesson Sharing"
Lt Col Tucker Hamilton, USAF (M)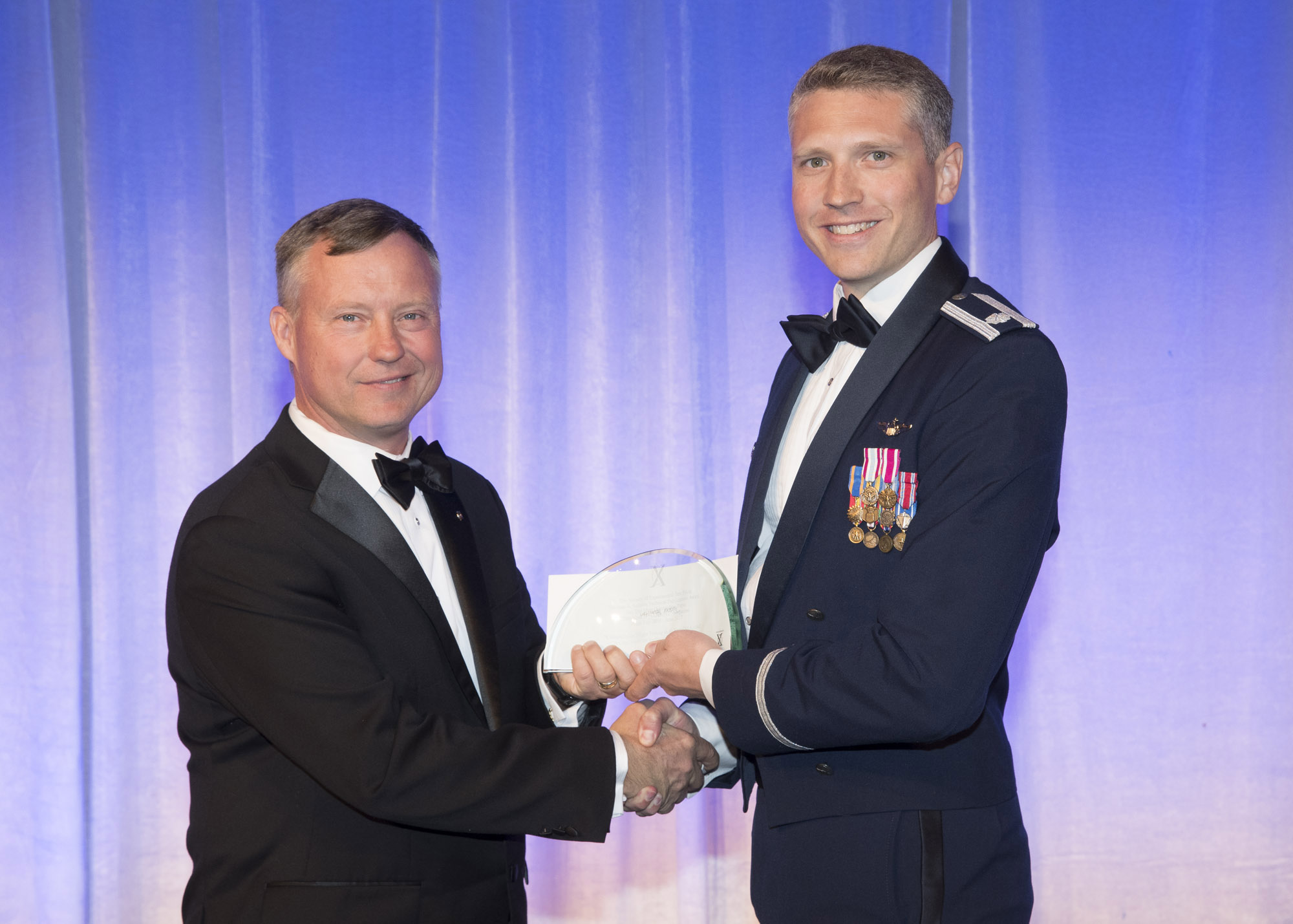 ****


Friend of the Society Recognition
Heidi Biermeier

****


Ray E. Tenhoff Award
(Sponsored by Aerospace Services International)
For the Most Outstanding Paper Presented
at the SETP Symposium
"T-38 Compressor Stall Mitigation - Propulsion Flight Test"
Lt Col Matt Russell, USAF (M)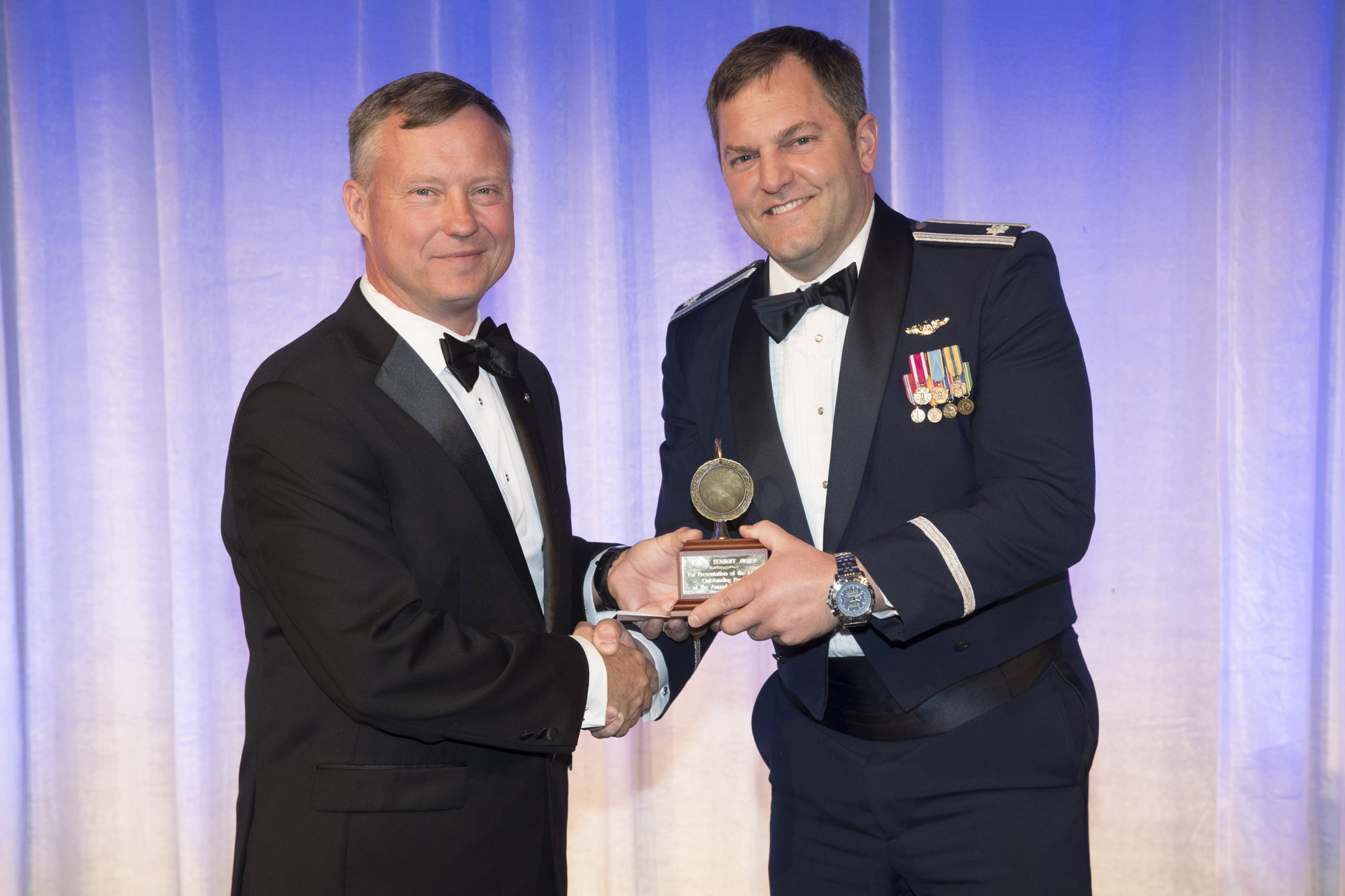 ****


η Eta Award
(Sponsored by Lockheed Martin)
For the Paper Which Best Exhibits Advancements
in Flight Testing Efficiency and Effectiveness Presented
at the SETP Symposium
"XC-2 Development Overview: A Novel Test Technique With SCAS"
Maj Haruhiko Naganawa, JASDF
Maj Naoki Morimoto, JASDF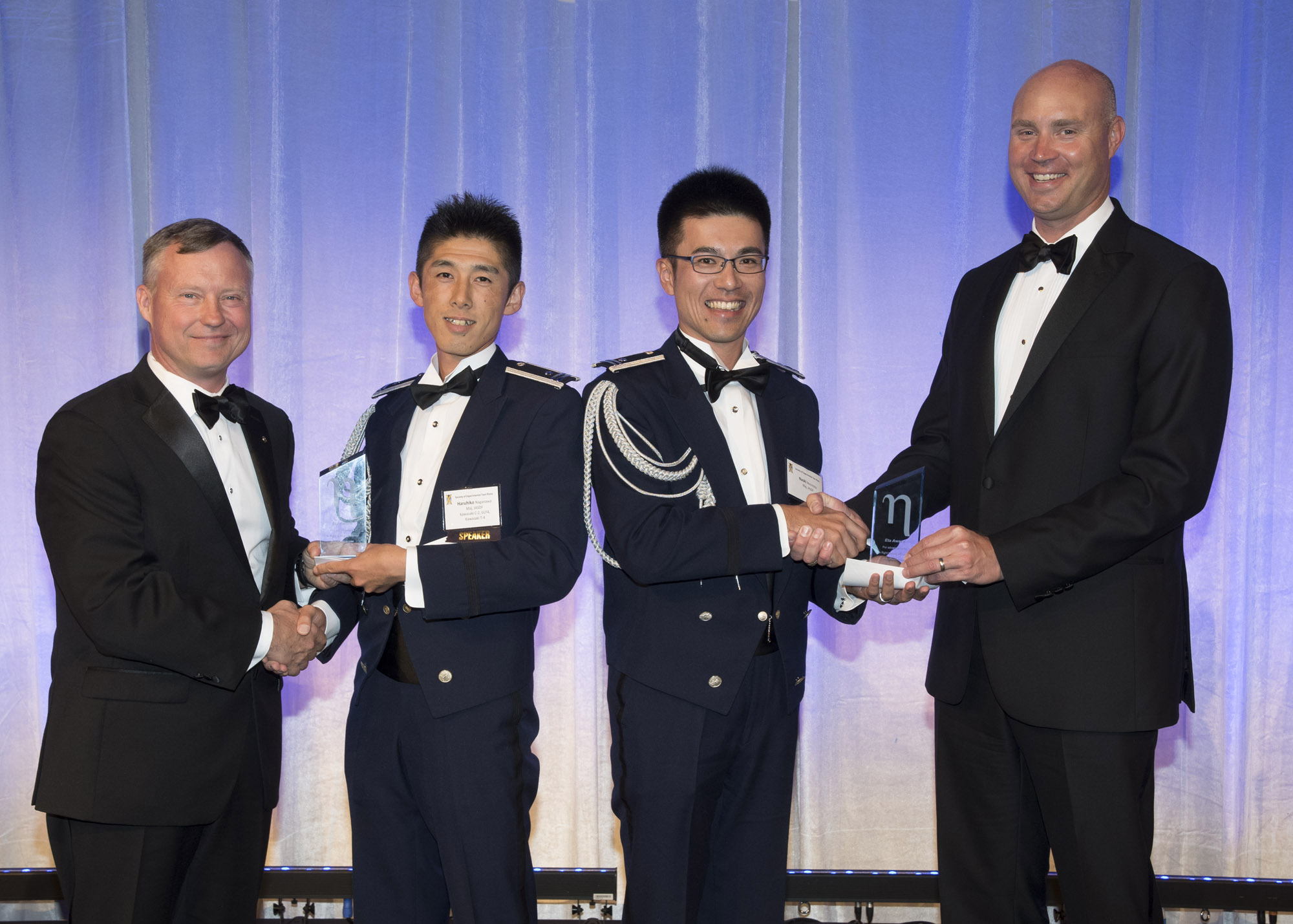 ****


Tony LeVier Flight Test Safety Award
(Sponsored by Gentex Corporation)


Mark Skoog, NASA Armstong Flight Research Center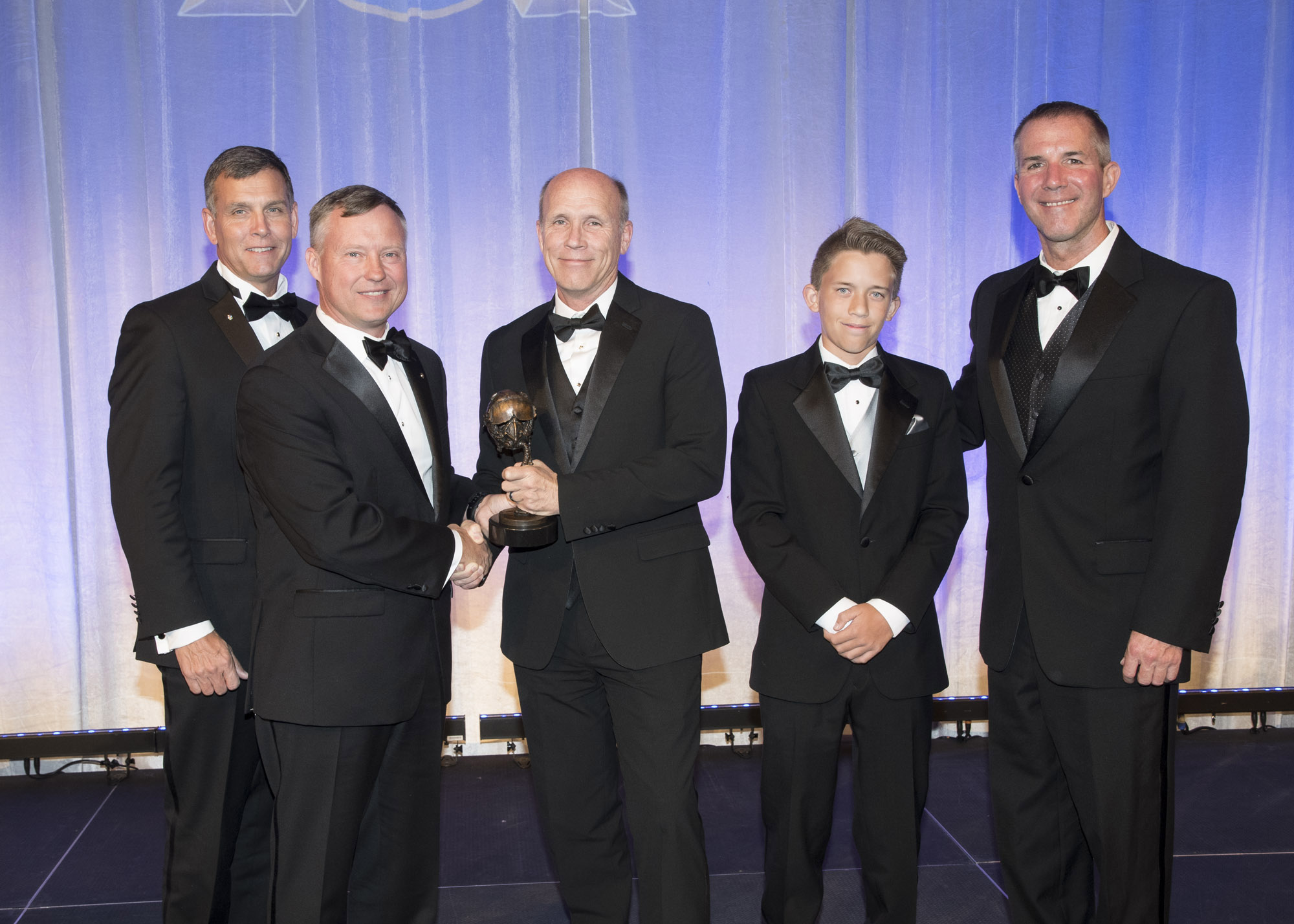 ****

J. H. Doolittle Award
(Sponsored by The Boeing Company)
For Excellence in the Technical Management or Engineering Aspects of Aerospace Technology

William Gray (F), USAF Test Pilot School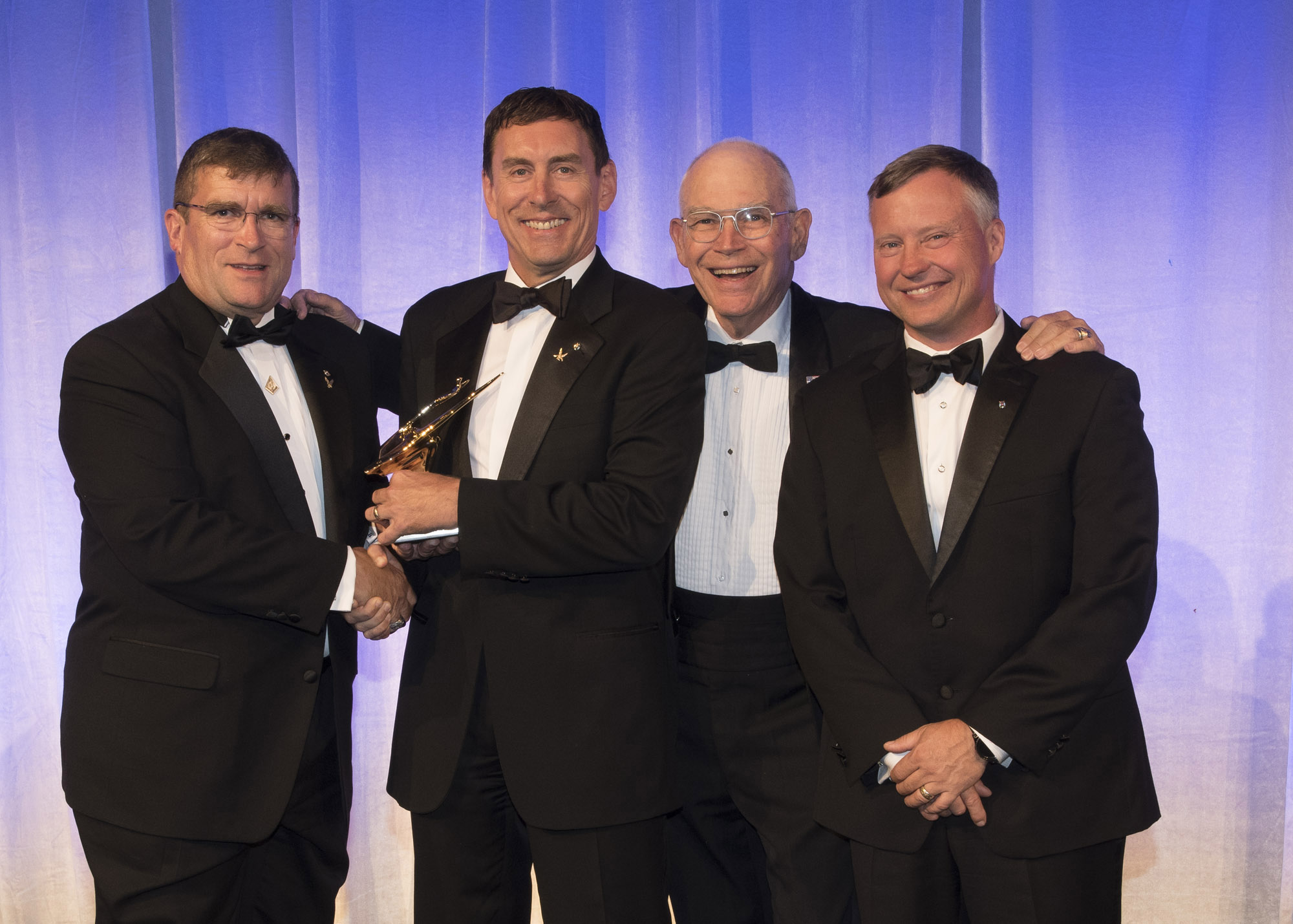 ****

Iven C. Kincheloe Award
(Sponsored by Lockheed Martin)
In Recognition of Outstanding Professional Accomplishment in the Conduct of Flight Testing During the Past Year

Chuck Ellis (AF), Bombardier Flight Test Center
Bombardier C Series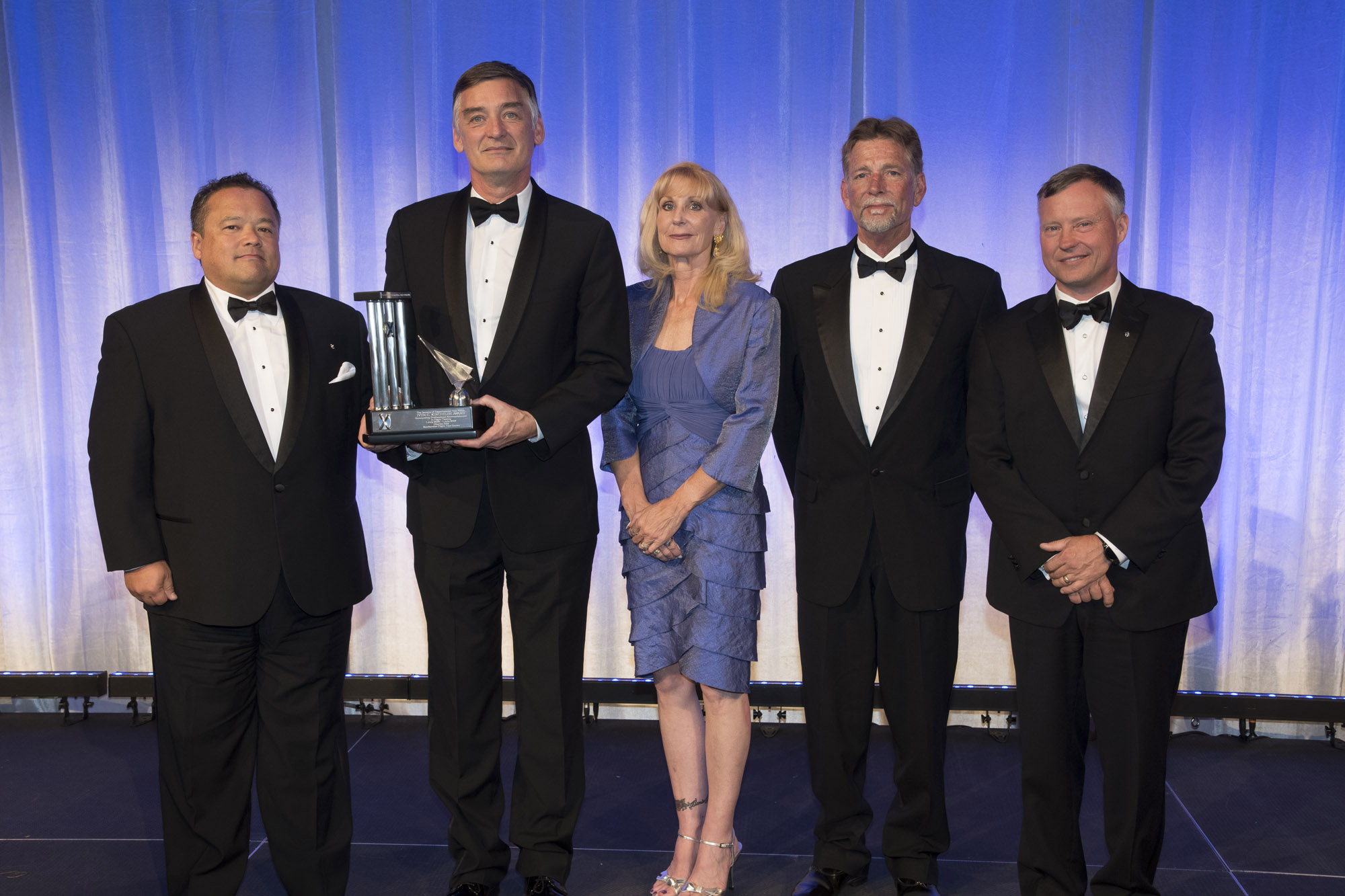 ****
2017 Fellows
Rudolf Engeler
Todd Ericson
Kent Ewing
William Gray
Robert Hood
Richard Ljungberg
Andrew McDicken
C. Wayne Staley
Michael Wallace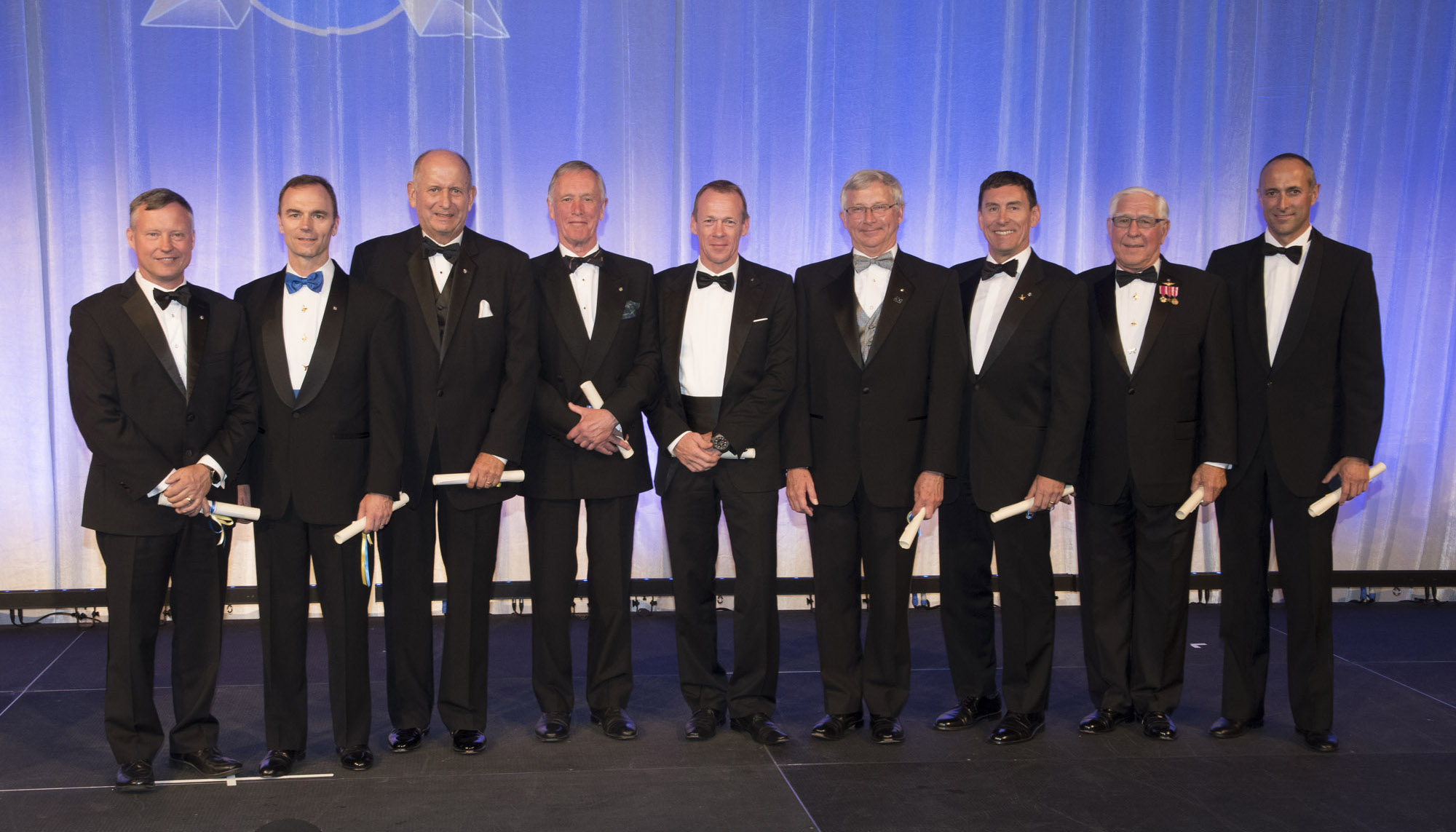 2017 Honorary Fellow
Jean-Marie Saget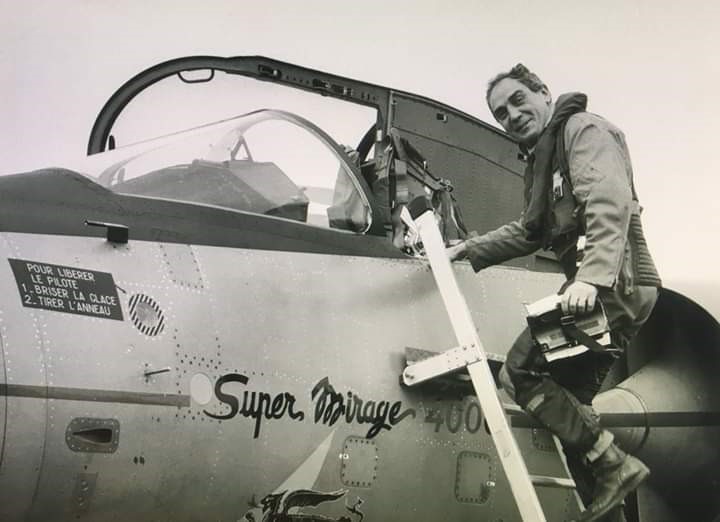 GoFly Prize - $2,000,000 Challenge
Are you up for the challenge?
GoFly has announced $2,000,000 in prizes for competitors who join us in reimagining flight to create a personal flying machine that is useful, safe, and thrilling. Our goal is to foster the development of a safe, quiet, ultra-compact, near-VTOL personal flying device capable of flying 20 miles while carrying a single person.
Recent advances in propulsion, energy, light-weight materials, and control and stability systems have combined to produce a moment of achievable innovation. Technological and scientific advances have resulted in a time when our most audacious dream—the dream of pure human flight—is now achievable.
In partnership with GoFly, SETP is calling on the world's greatest thinkers, designers, engineers, and builders to challenge themselves and change the future. Registration for the competition is now open and all details are available here. There are also opportunities to become an official GoFly Mentor and work directly with the teams in your area of expertise — details are available here. You can also follow along for competition updates at goflyprize.com or on Twitter and Facebook.
SETP and AmazonSmile
SETP has just learned that Amazon will now donate 0.5% of the price of your eligible AmazonSmile purchases when you shop at AmazonSmile (smile.amazon.com). SETP has set up 2 links for our charitable organizations that you can choose the donation be made to when you purchase items through AmazonSmile. The links are listed below and we hope you will use them for future Amazon shopping. Thanks for your support!
http://smile.amazon.com/ch/32-0188969 - Link for SETP Foundation
http://smile.amazon.com/ch/95-2479396 - Link for Scholarship Foundation