Welcome to SETP
Shop Amazon Smile This Holiday Season!
Shop for everyone on your gift list this holiday at smile.amazon.com/ch/32-0188969 and Amazon donates to Society Of Experimental Test Pilots Foundation
OR
at smile.amazon.com/ch/95-2479396 and Amazon donates to Society Of Experimental Test Pilots Scholarship Foundation.
61st Annual S&B Award Winners and 2017 Fellow Class
The Society of Experimental Test Pilots is proud to announce the
Award Winners from the 61st Annual Symposium & Banquet and the 2017 Fellow Class
Herman R. Salmon Technical Publications Award
(Sponsored by Symbolic Displays)
For the Best Technical Paper published in
Cockpit during the Past Year
"Compatibility Flight Testing in 30 Year Old Aircraft - A Case Study on Ineffective Lesson Sharing"
Lt Col Tucker Hamilton, USAF (M)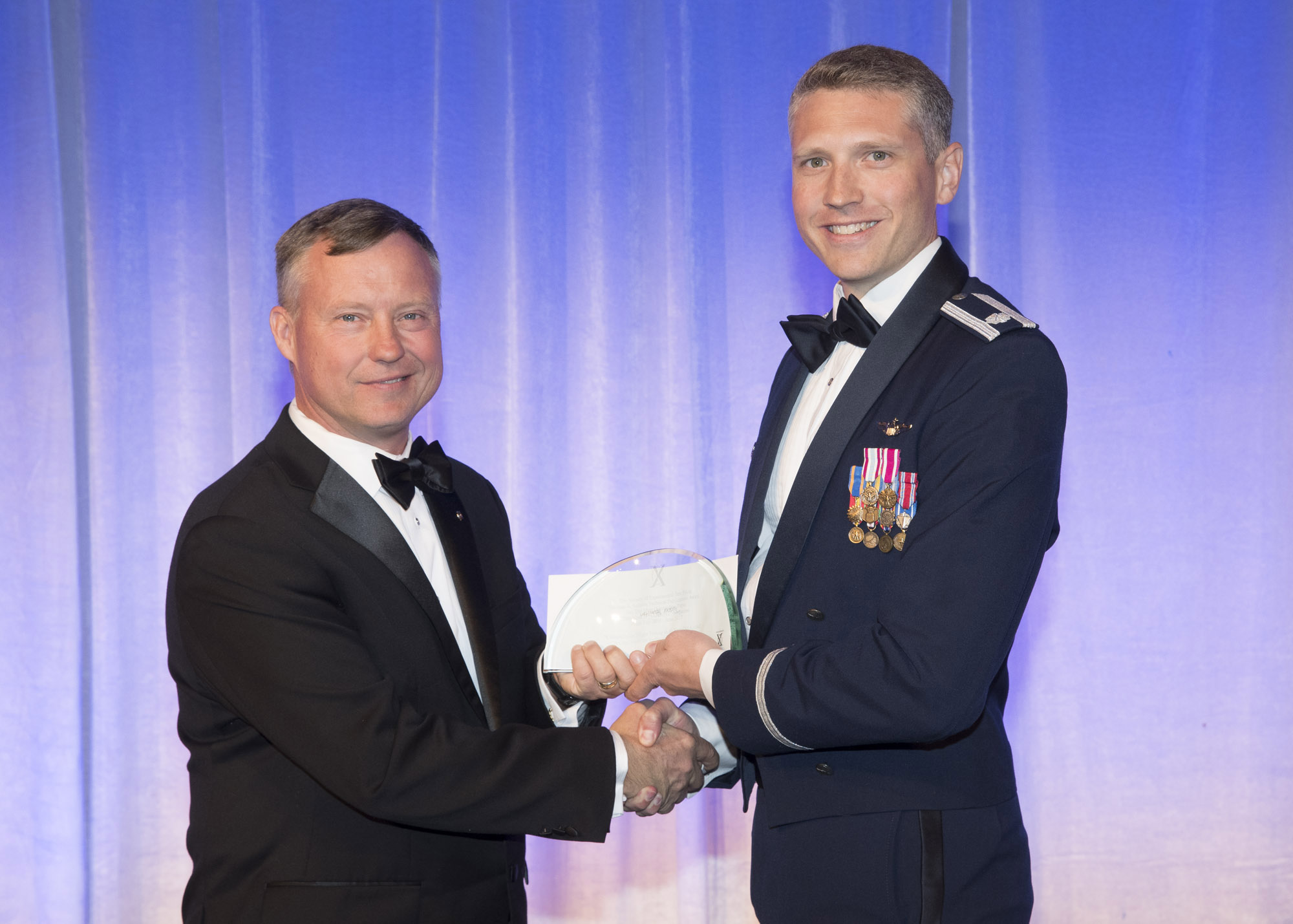 ****


Friend of the Society Recognition
Heidi Biermeier

****


Ray E. Tenhoff Award
(Sponsored by Aerospace Services International)
For the Most Outstanding Paper Presented
at the SETP Symposium
"T-38 Compressor Stall Mitigation - Propulsion Flight Test"
Lt Col Matt Russell, USAF (M)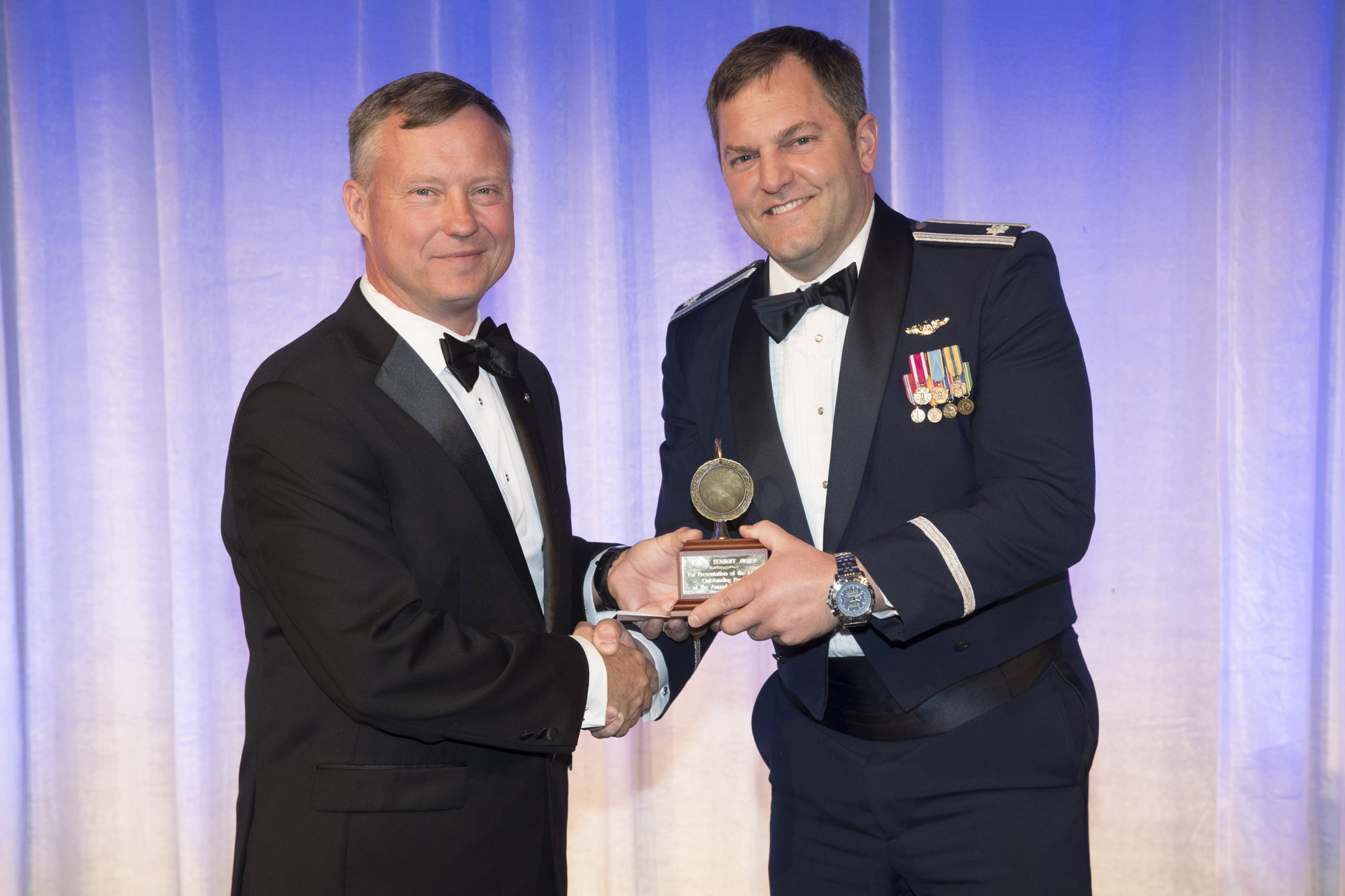 ****


η Eta Award
(Sponsored by Lockheed Martin)
For the Paper Which Best Exhibits Advancements
in Flight Testing Efficiency and Effectiveness Presented
at the SETP Symposium
"XC-2 Development Overview: A Novel Test Technique With SCAS"
Maj Haruhiko Naganawa, JASDF
Maj Naoki Morimoto, JASDF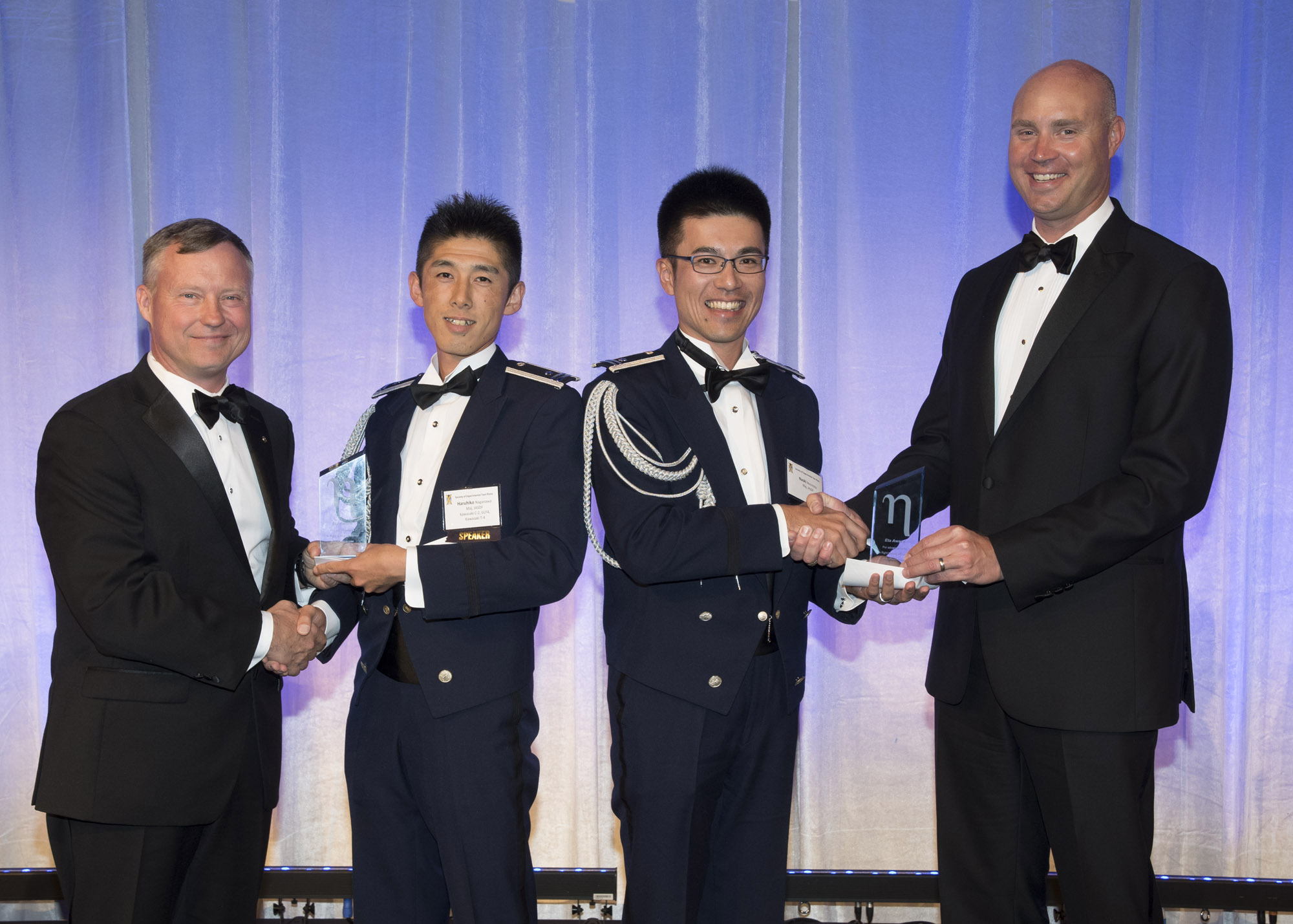 ****


Tony LeVier Flight Test Safety Award
(Sponsored by Gentex Corporation)


Mark Skoog, NASA Armstong Flight Research Center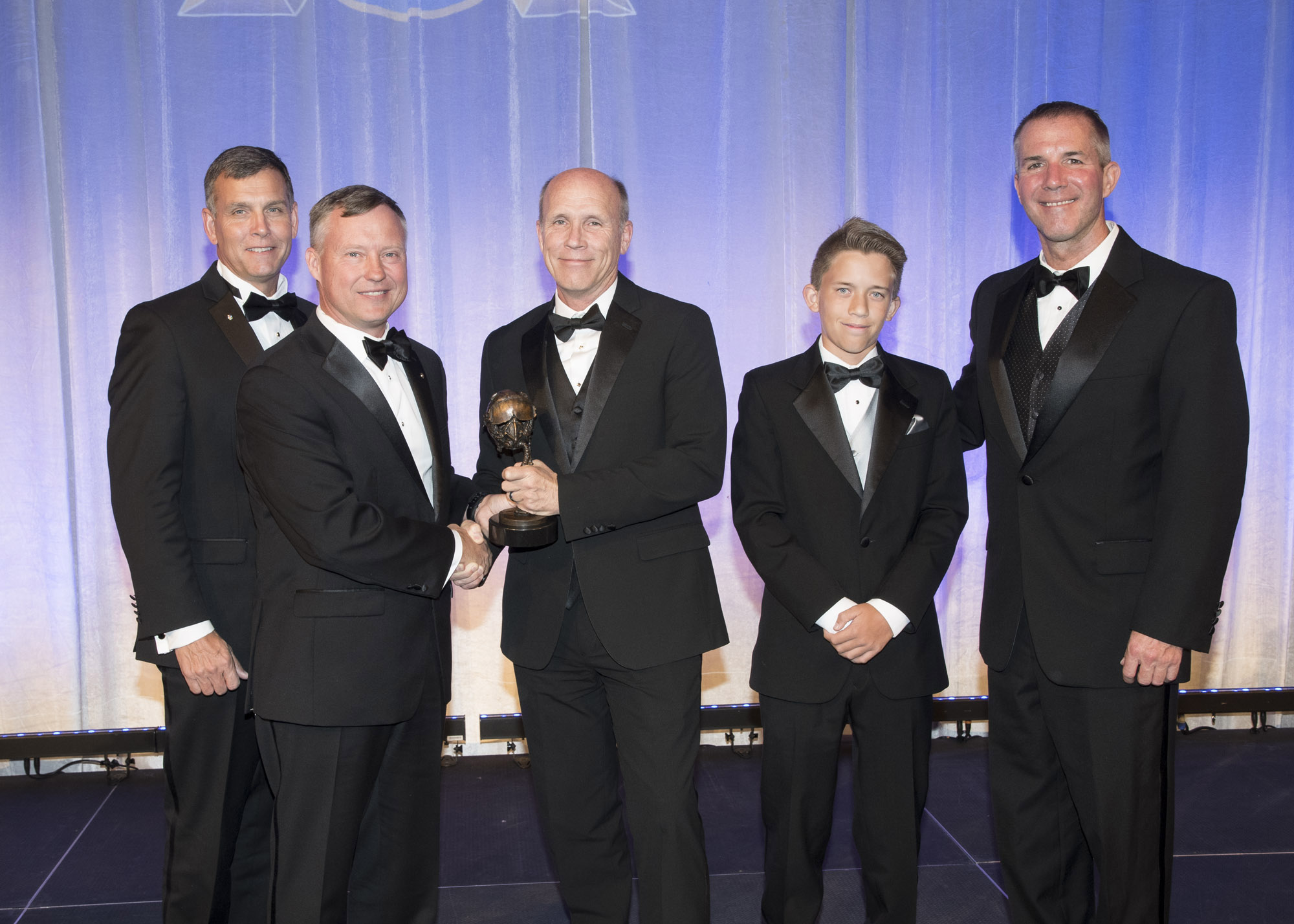 ****

J. H. Doolittle Award
(Sponsored by The Boeing Company)
For Excellence in the Technical Management or Engineering Aspects of Aerospace Technology

William Gray (F), USAF Test Pilot School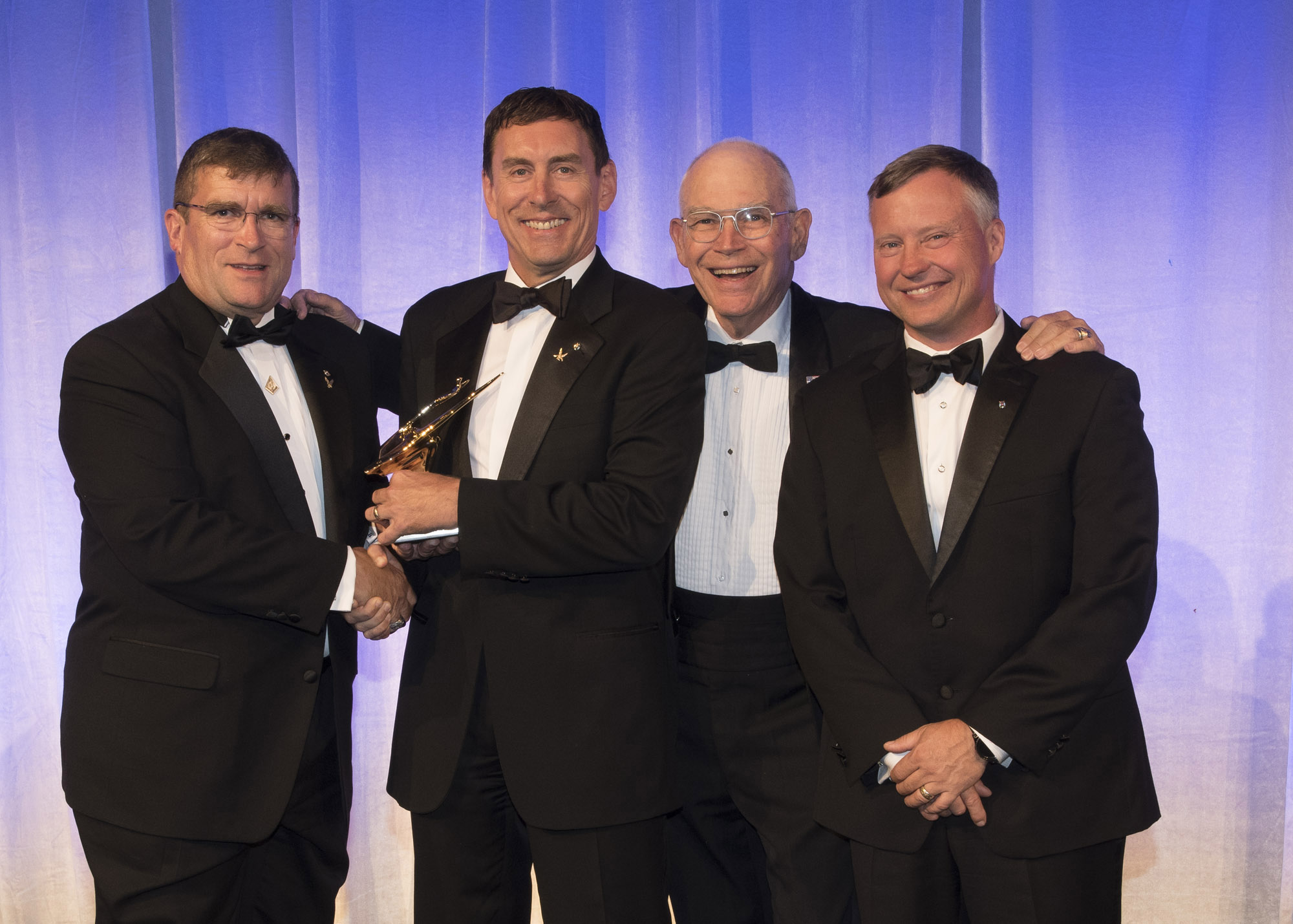 ****

Iven C. Kincheloe Award
(Sponsored by Lockheed Martin)
In Recognition of Outstanding Professional Accomplishment in the Conduct of Flight Testing During the Past Year

Chuck Ellis (AF), Bombardier Flight Test Center
Bombardier C Series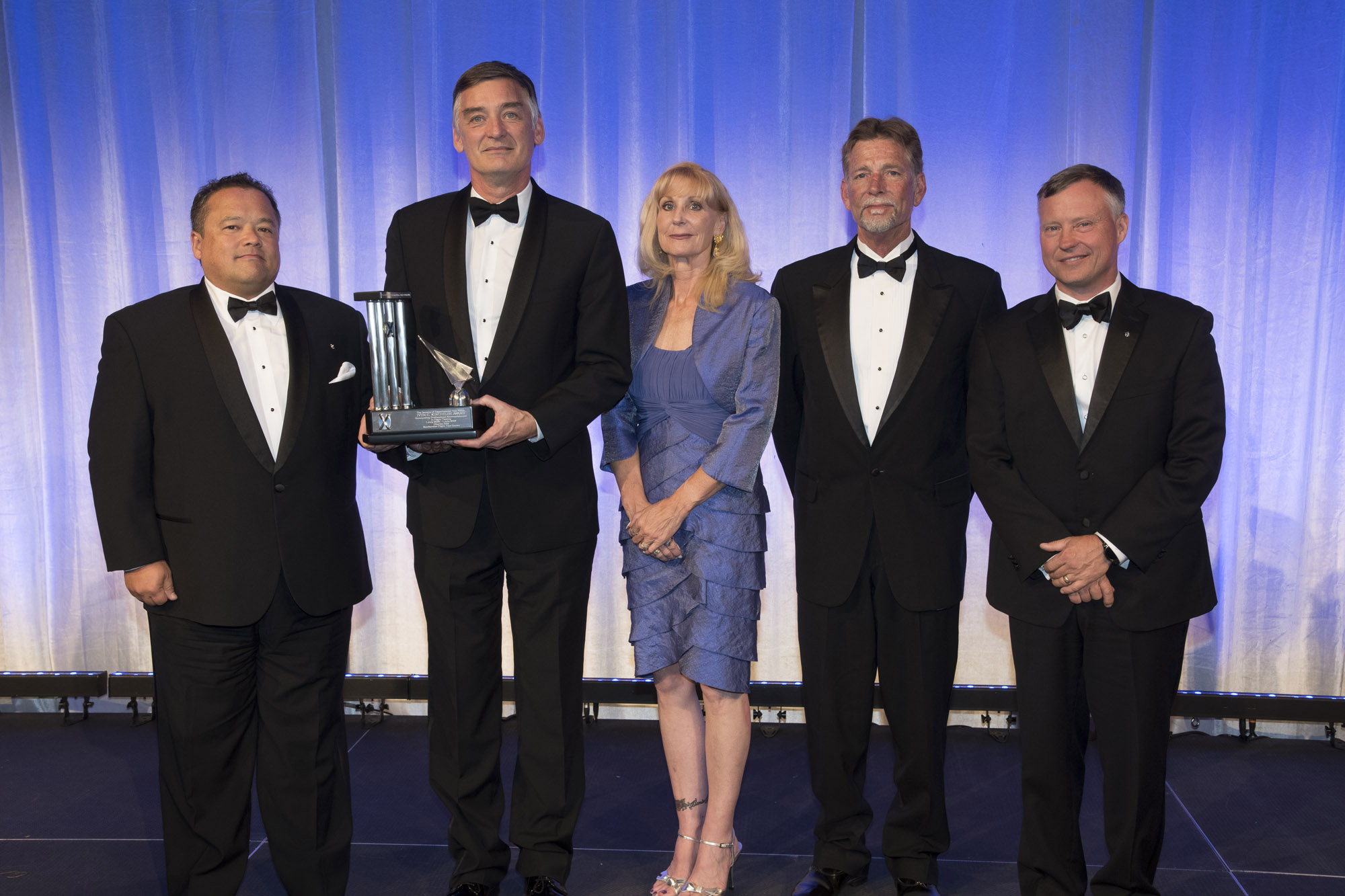 ****
2017 Fellows
Rudolf Engeler
Todd Ericson
Kent Ewing
William Gray
Robert Hood
Richard Ljungberg
Andrew McDicken
C. Wayne Staley
Michael Wallace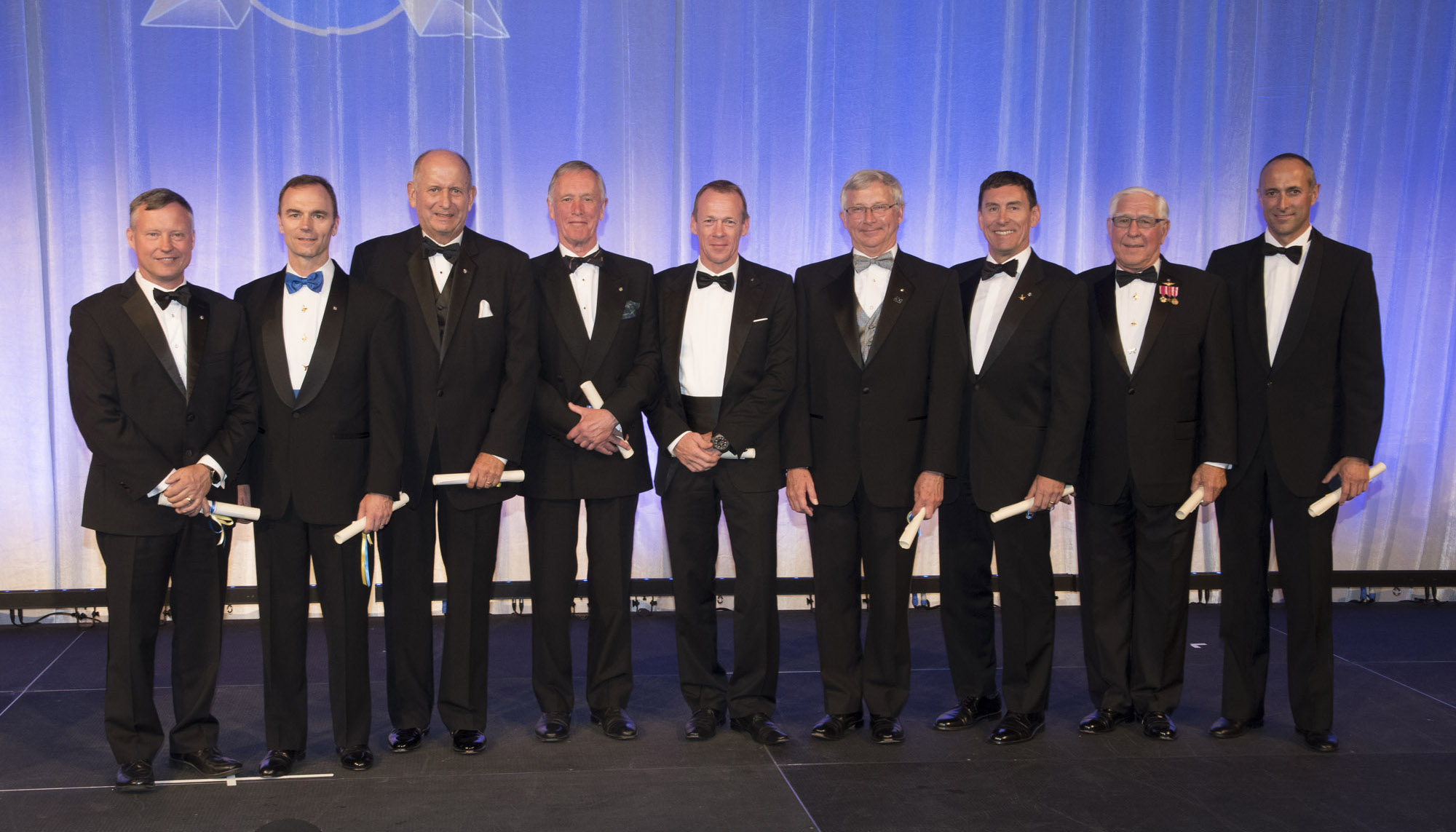 2017 Honorary Fellow
Jean-Marie Saget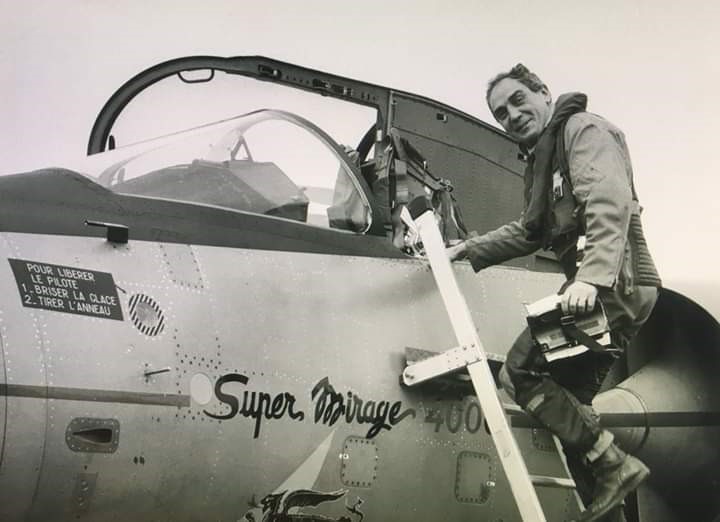 September 2017, President's Message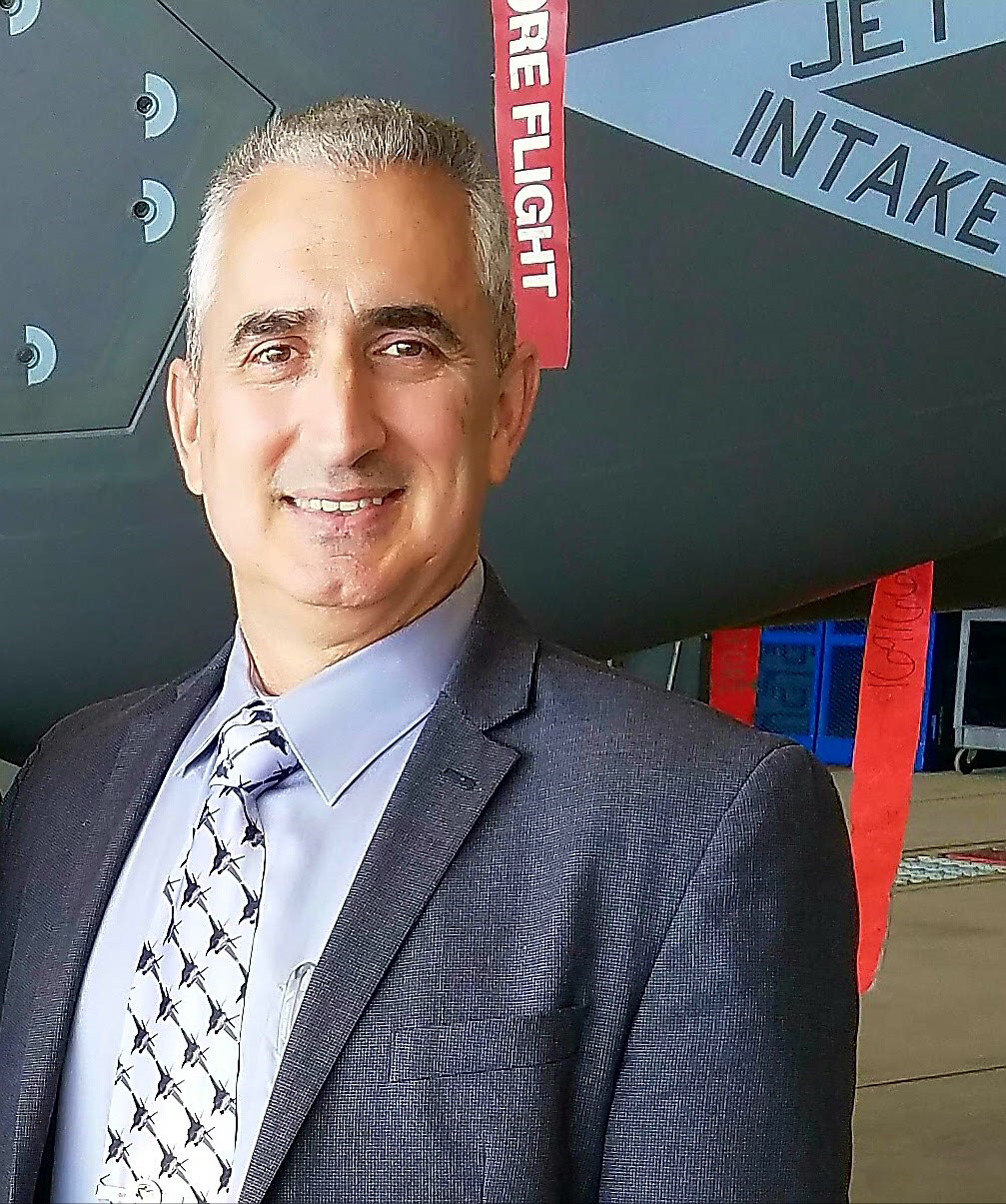 Friends and Colleagues: The Board of Directors and I consider it a privilege to serve the Society for the upcoming year. I would like to thank Todd "Leif" Ericson for his leadership of the Society over the past year and look forward to his continuing as our Executive Advisor for the upcoming year.
I hope those of you who were with us in Anaheim had a good time connecting with and learning from each other, celebrating the achievements of our members who received awards, welcoming our newest Fellows to the Society, and having some fun as well. The 61st Symposium and Banquet culminated a year of successful symposia and other activities aimed at keeping us connected and enabling us to make a difference. While we had to overcome a few challenges this year in Anaheim, it was a tremendously successful symposium. We had over 700 in attendance, which again exceeded the previous few years, and remains on a positive trend upwards. My sincere thanks to our Rich Lee and his S&B committee, our sponsors, our SETP staff and all who helped support the event and make it a success.
In all the opportunities I have had to stand before the members and friends of this Society, I have always tried to encourage you to think and inspire you to act, all in order to make a difference. We know the tremendous activities and accomplishments the members of this Society have made, and continue to make each and every day, but I believe there is always the opportunity to do more and the opportunity to do better.
My goals for this year are simple; grow and strengthen the Society and to look for opportunities to further our contribution not only to the Aerospace profession, but to the future as well. We can accomplish this by staying engaged with each other, sharing knowledge and experience, and continuing our Outreach activities. I have one ask of each of you this year. Do something to make a difference; present a paper, write an article, volunteer to support an event, recruit a new member or recover a former member. Look for a chance to mentor not only senior to junior but junior to senior as well, we can all learn something from each other. Whether you do something big or something small this year, choose to do something. We have over 2000 members in this Society, each with the ability to make an impact on our organization, on our profession, on who we are and on what we do. Thank you for support and I look forward to seeing you throughout the year.
Fly Smart
Stay Well
Make a difference
Art "Turbo" Tomassetti
President, SETP
GoFly Prize - $2,000,000 Challenge
Are you up for the challenge?
GoFly has announced $2,000,000 in prizes for competitors who join us in reimagining flight to create a personal flying machine that is useful, safe, and thrilling. Our goal is to foster the development of a safe, quiet, ultra-compact, near-VTOL personal flying device capable of flying 20 miles while carrying a single person.
Recent advances in propulsion, energy, light-weight materials, and control and stability systems have combined to produce a moment of achievable innovation. Technological and scientific advances have resulted in a time when our most audacious dream—the dream of pure human flight—is now achievable.
In partnership with GoFly, SETP is calling on the world's greatest thinkers, designers, engineers, and builders to challenge themselves and change the future. Registration for the competition is now open and all details are available here. There are also opportunities to become an official GoFly Mentor and work directly with the teams in your area of expertise — details are available here. You can also follow along for competition updates at goflyprize.com or on Twitter and Facebook.
Robert Behler (F) to be Nominated DoD Operational Test & Evaluation Director
Please CLICK HERE to read the full article.
Airbus Perlan Mission II Soars Into History, Sets New World Record for Glider Altitude
Congratulations to Chief Pilot Jim Payne (M) and Co-Pilot Morgan Sandercock for completing this historic Perlan 2 flight.
CLICK HERE for the full article.
First Flight Indonesian N219
Esther Gayatri Saleh (M), was Captain for the first flight of the N219, a design from PT Dirgantara Indonesia (PTDI).